And it's time for a heat wave! When the weather gets steamy, people go with short dresses and all the cool things. Where girls move towards high ponytails or buns instead of leaving their hairs open to get rid of the steamy effect of the sun. At the same time, they want to look fashionable and sophisticated too. The casual bun is a good solution to it, but sometimes it's not just enough. Summer doesn't mean to always through your hairs into a bun but to make a difference; here today we are presenting some sleek, easy top knots. In fact, if you get some inspiration from celebrities how they are wearing tidy topknots, then you must try these for yourself too. we will discuss here the latest top knot hairstyle trends.
Scraped-back top knot hairstyle:
Scraped-back top knot style doesn't have to be harsh if we see Bella Hadid in this picture.
A smooth makeup with a neatly made hairstyle like Hadid can give you an easy summer glamor.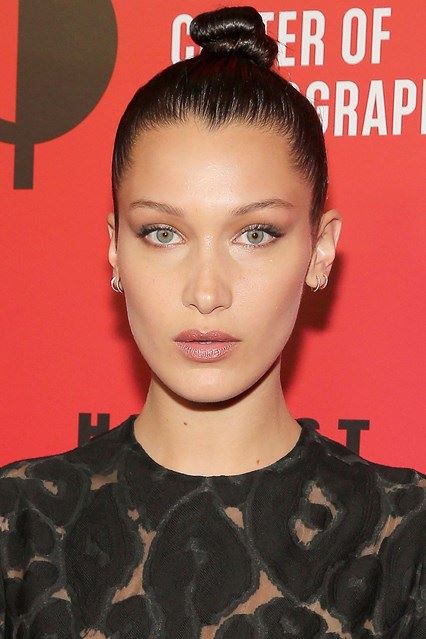 Structured Knot:
Another surprising trend is making the structured knot. It is more suitable for the girls having little longer hair just like Jame King. It will be good if you give your hairs a structured form with fine neatness.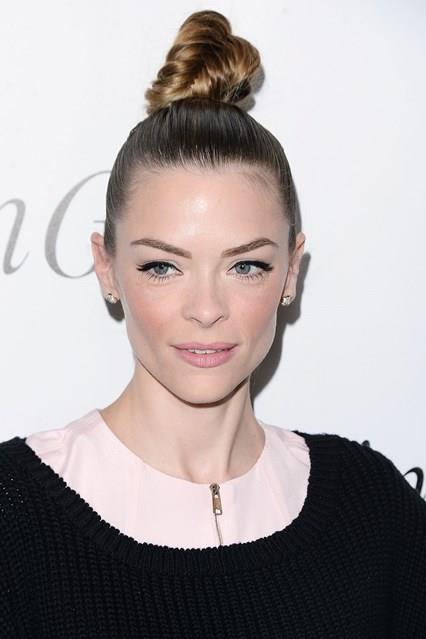 Slicked back-style:
Some of you ladies might think that slicked back look a little old fashioned but have a look how Coco Rocha worked a slicked back style. It will be good if young girls are going to some party with friends or just an evening out, they must try knotting their hairs this way along with your bold stripped or collared outfit for a cool look.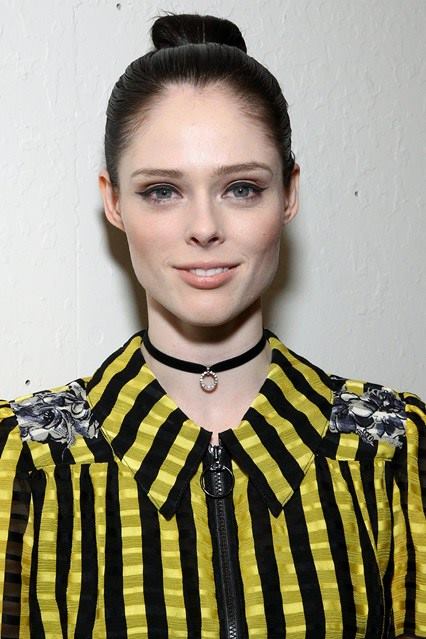 90's twist:
Bringing old trends after modifications in them is an old habit of fashion designers & makeup artists. Similarly, modern hair stylists seem to be observant to the past styles too. Just like they brought 90's twist to the top knot of Mollie King at British fashion awards. We can also see the two strands of hair falling loosely on her face to give a chic look. I think this throwback is quite lovely.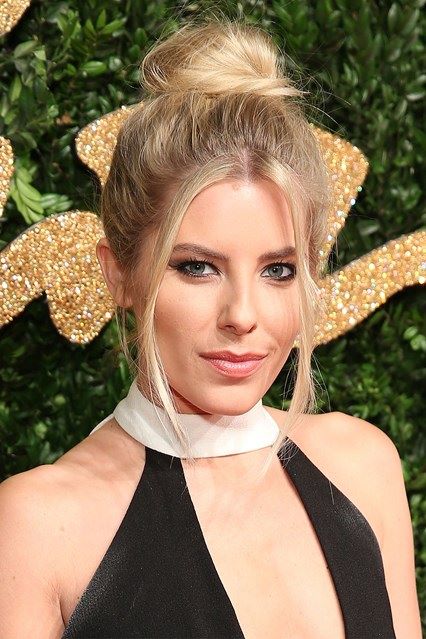 High top knot hairstyle:
No doubt, Elle Fanning's excellently structured top knot is examples. One can get inspiration from her glittery pink eye makeup and smooth lipstick too along with her hairstyle. Elle is showing that how teenage girls can manage their top hairdos in the most amazing way ever.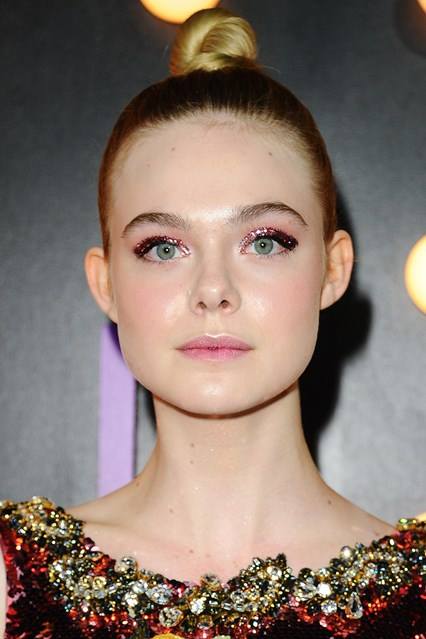 Hence, after seeing this top celebrity showing various on top trend knots, you must be craving to try on your hairs too. Those who think that it will be quite old fashioned are totally wrong as we explained earlier. So don't give second thoughts for wearing this amazing hairstyle this summer & try some different styles other hen regular buns. Hope, this article was helpful for you guys.
See More As: