India & Pakistan are the countries where some parts of traditions are kept alive for decades. Like food, clothing, trades and trends, etc. Men's salwar suit and women's Anarkali frocks, sarees, angrakha frocks, lehenga, kurti pajama, etc. These South Asian fashions are liked by the people all around the world and are known for a depiction of the people belonging to this area of the globe. Girls like to wear such dresses on the events like weddings, Diwali, Karwa Chauth, etc. Where simple Anarkali frocks is a popular dress, angrakha style gets lead to being designed on frocks. As it is one of the hot demand by girls and ladies, so I am getting the dress under discussion today so to make them easy to know about the latest news of this trend. Today we will discuss in detail about the latest angrakha style dresses.
Angrakha anarkali frocks dresses were usually used in Mughal period. The dress composed of long skirt suit with a wide border, the neckline does not go the middle way, but instead, neckline going left side depicts angrakha where it contains threads or laces aligned till the bottom of the dress. Both angrakha style shirts and frocks are designed by designers for the purpose of calling angrakha is that one sided going line from neckline to the bottom.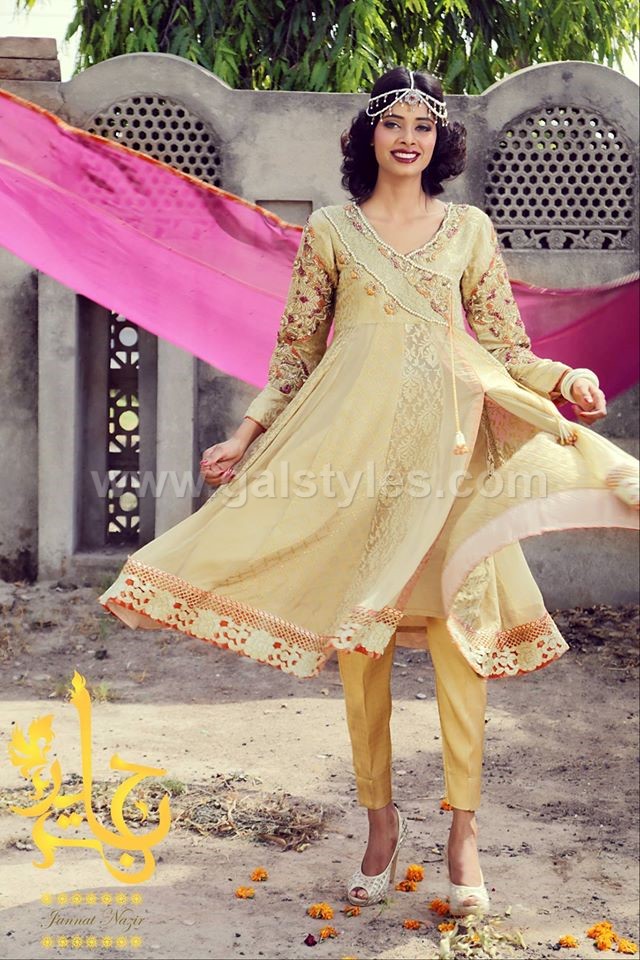 Anarkali angrakha is usually worn with churidar pajamas. Everyday angrakha has been seen to showing a lot of modifications that is the reason women likely deviate towards this dress so much, hence known as a very popular dress among them especially at cultural events. Designers have launched many designs of angrakha dresses where notes of the stones, patterns, dabka, zari and other embroideries are made over the top. Moreover, this long skirt dress is set with a combination of different colours like red and white, black and red, sky blue and parrot, orange and pink and sometimes some colours in one dress. Have a look on the below posted latest angrakha style dresses.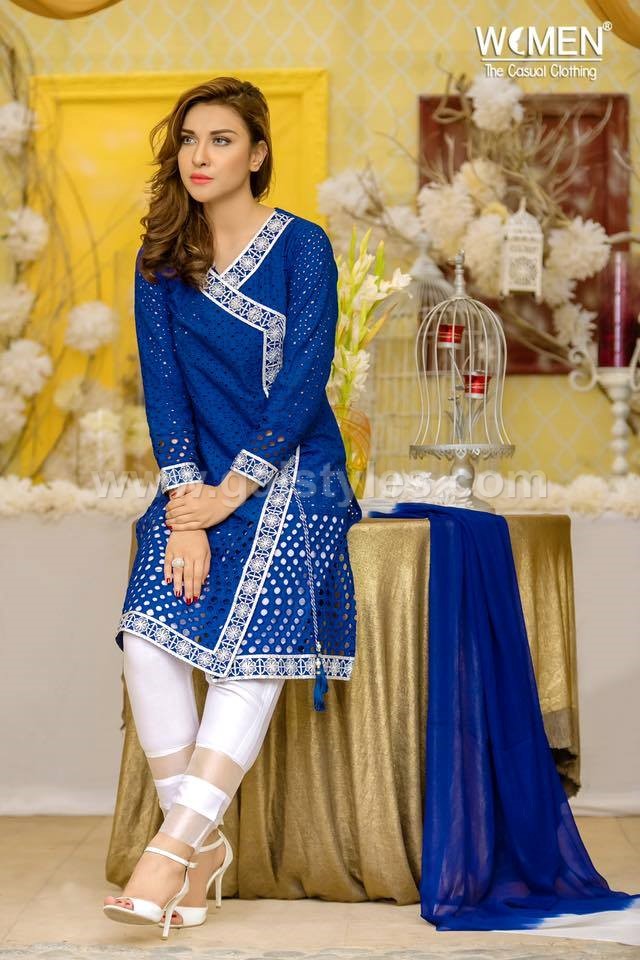 Pakistani & Indian Fashion Latest Angrakha Style Dresses Collection 2018-2019
Not only frocks but angrakha style kurtis with smooth style is also very popular among women. Comparatively shorter in length then the long Anarkali frocks and can be worn with leggings, pajamas, pants, jeans and palazzo pyjama. Such kind of angrakha dresses is casually worn by young girls usually in their daily life routines. There may be printed angrakha kurti or aligned with a simple lace work. It gives a very innocent look that is also the reason it is preferred by young girls. Let me fancy your eyes by this amazing collection of latest Indian angrakha style dresses and frocks through these images, hope you will like it.
Bridal Wear Fancy Angrakha Style Dresses & Gowns for Weddings
For wedding brides, angrakha style gowns are very much popular in Pakistan, India and all other Asian countries. Here I am listing you some of the best dresses with delicate embroideries and fancy work having patches, beads, stones, glass work and much more. They are designed by famous Pakistani & Indian designers, especially for your wedding day. Choose your favourite piece and get replicas by same designing and stitching patterns. They are mostly in bold colour patterns like Red, Maroon, Black, Shocking pink, dark Blue, Bold orange, deep green, navy blue, etc. Have a look at them and get inspired!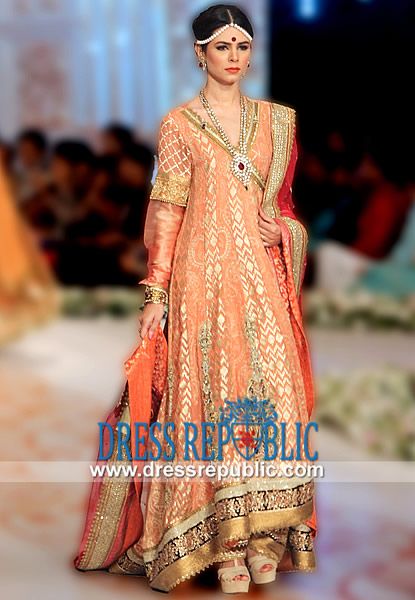 Angrakha Party Wear Frocks & Salwar Kameez For Girls
For a wedding ceremony or joining a party you must need an appropriate formal suit that must fulfills your dress needs. For this purpose selecting, a long floor length frock or salwar kameez is the best option for Asian Ladies. Now a day angarkha style long floor length frocks, double shirts dresses are very much in demand. Girls love to wear this style and prefer it, so I am bringing here the variety of angarkha party wear dresses for women . They are formal and semi-formal suits that are perfectly designed for parties, gatherings, events, functions and festivals. They include elegant salwar kameez and frocks by famous designers. Have a look at the below-posted images, I hope you will love all! Check these beautifil angrakha style dresses.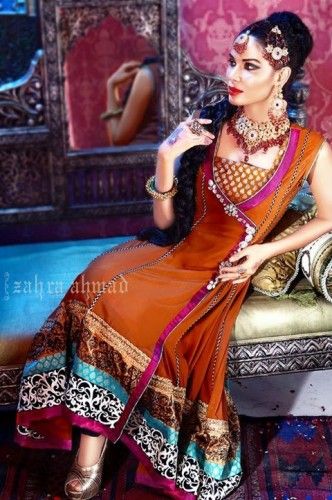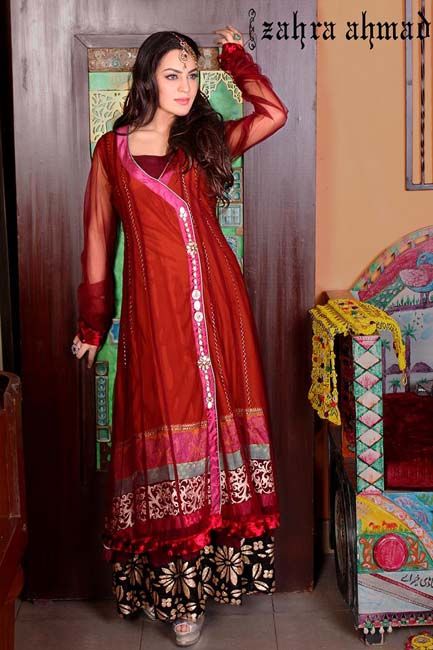 Latest Angrkha Style Shirt Dress Designs & Casual Kurta for Women
Fashion of shirts changes day by day and time to time. Sometimes they get long sometimes medium and Short. Same is the case with kurtas, as the fashion repeats itself after a regular interval so the kurtas sometimes become long and moreover appears as short medium length for modern girls. Now a days fashion of long shirts and medium both are going popular. They are designed with different styles and versions. Angrakha style shirts are always included in fashion among the East. They are further nourished with modern cuts and patterns. Here I am sharing some of the latest Angrakha Shirt Designs. They include casual and formal wear plane, printed and embroidered shirts. Have a look at them and get select yours! Get inspired by the latest angrakha style dresses.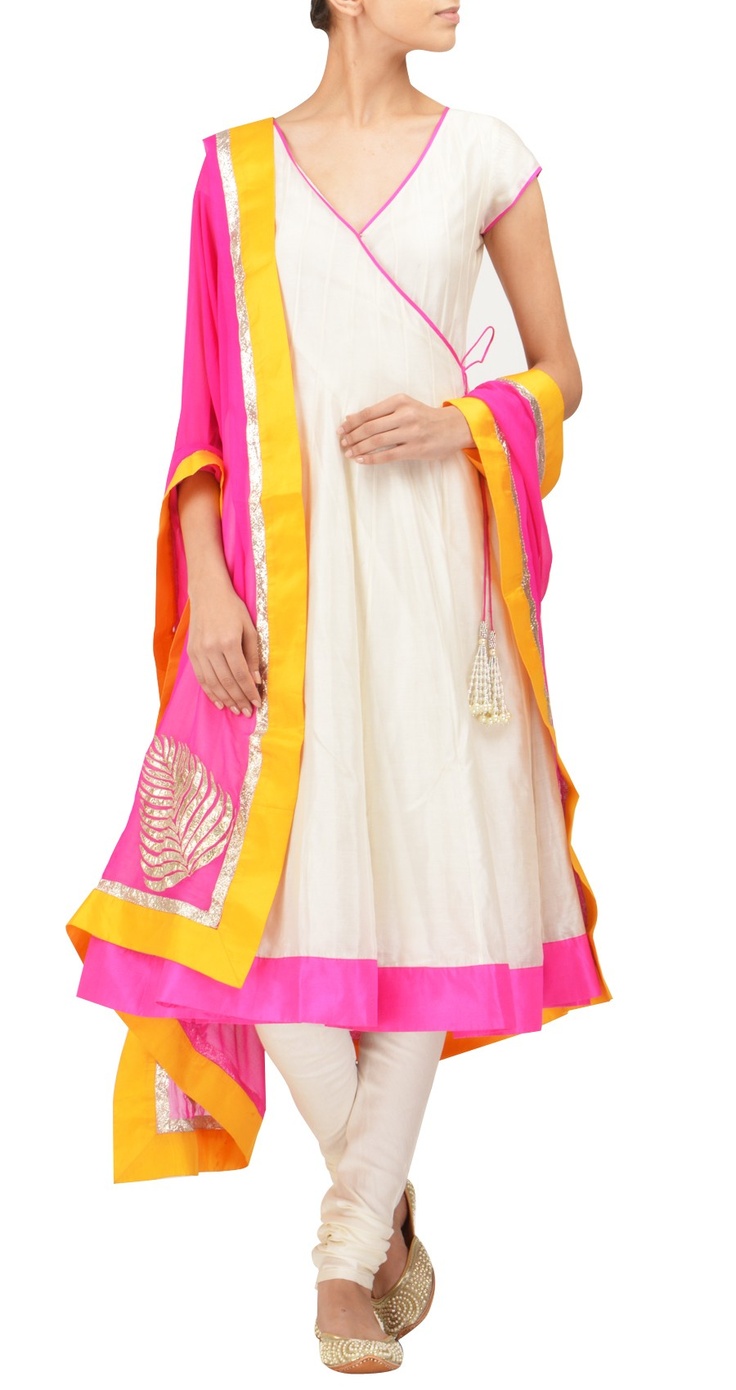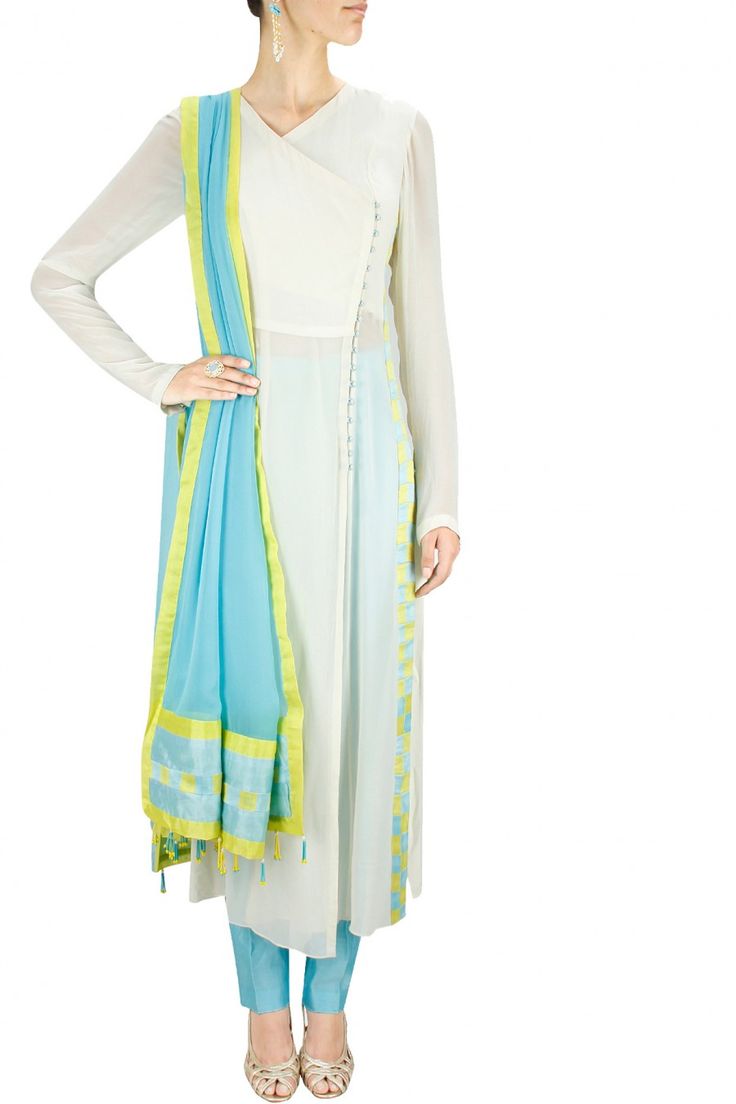 Trendy Angrakha Style Kurti Designs for Women
Kurti is the most popular and well-preferred wear of Asian Ladies. They love and like to wear kurtis for their normal days to functions and festivals. These are many styles and trends for kurtis; they include short and long versions with delicate designs and patterns. They are the plane, printed, embroidered with fancy necklines and borders. Here I am sharing Angrakha Style Kurtis For Women that are so chic and trendy to wear. They are available in bold and dark colours contrasted with light ones like blue with golden, black with skin, pink with green and much more. Have a look at them and get inspired!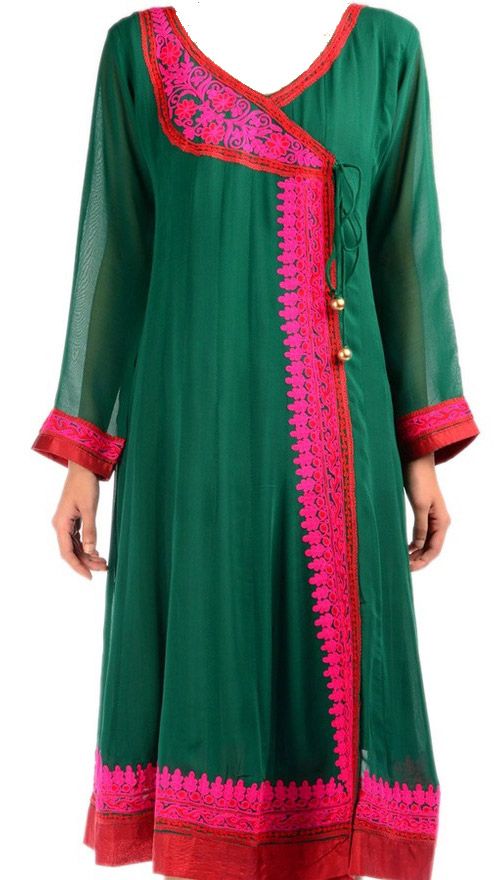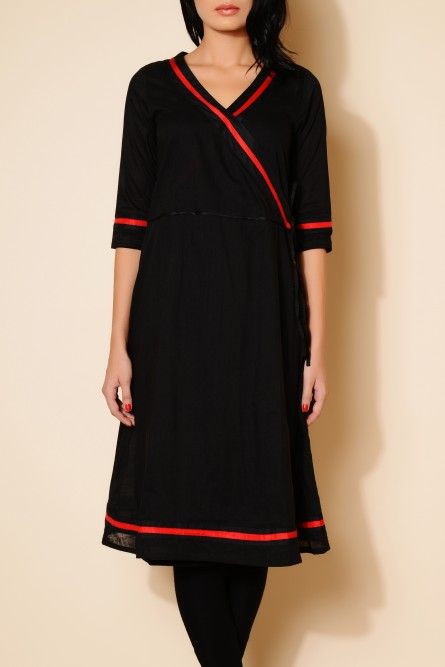 See More As:
Latest Indian Jacket Style Dresses Anarkali Suits Collection 
Beautiful Indian Kalidar Suits Salwar Kameez Collection For Girls 
New Fashion of Bridal Lehenga Dresses For Weddings & Parties
Indian Mehndi Designs collection for Hands & Feet