Latest Hijab Styling Trends Tutorial & Designs 2022
Being Muslim is no doubt a great blessing of Allah as Islam provides perfect ways to spend our lives peacefully. It teaches that a pure beauty of women should stay hidden that is why we see in Arab countries no women puts off her abaya and hijab. It is a way to cover your head beautifully with a scarf, muffler; dupatta draped over the head. If you think that wearing hijab makes you less beautiful or stylish, then you are wrong because there are various ways of wearing hijab in such a way that your sacred beauty remains covered as well as your stylish being is maintained at the same time. So, today I am pouring completeness in one's style statement by covering various ideas to fulfil this growing demand of women. Latest Hijab Styling Trends Tutorial is full of beautiful pictorials and designs.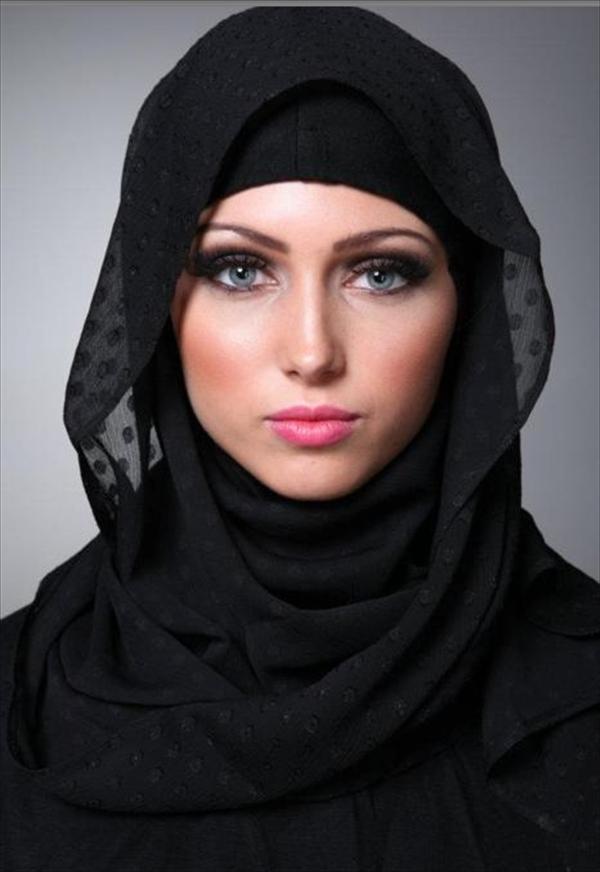 We see Arabian sisters, how they keep up their grooming up-to-date and believe me they look cute than anyone even while wearing hijab just because of their way of wearing it. Today here I am modifying some more stylish ways of wearing hijab's, so it's my good suggestion to you all to never miss reading this worth reading article as it demolishes the important issue arose among Islamic women. We are going to post Latest Hijab Styling Trends Tutorial & Designs 2018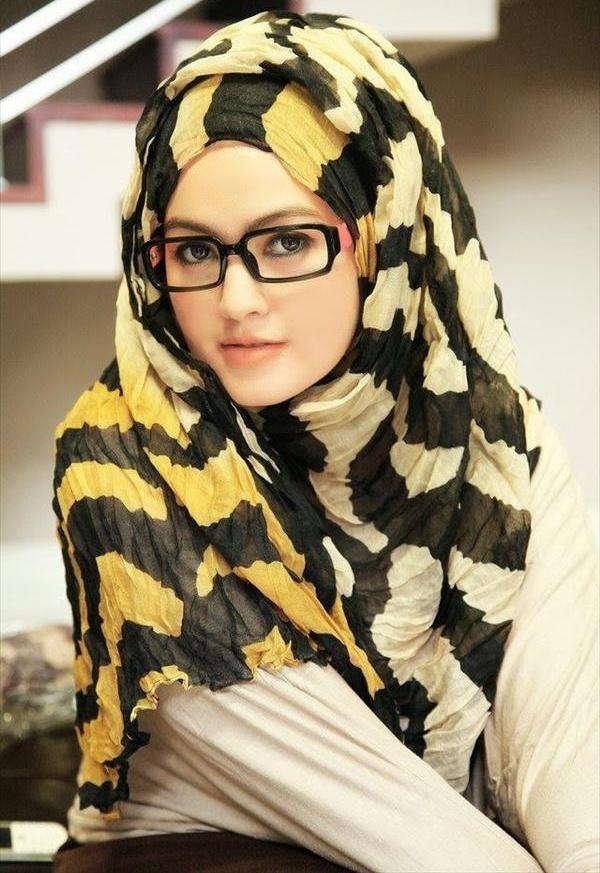 Latest Fashion Latest Hijab Styling Trends Tutorial & Designs 2022-2023
With the time, fashion changes and repeats itself after a regular interval or sometimes randomly. Modern generation loves glamour and style; they prefer to do things in fashionable ways. In the recent times of Islamic history, women's parda was so simple; they wear abayas and long gowns mostly in black colours that were single stitched. Nowadays women love to wear designer abayas with stylish hijabs. Here I am sharing Latest Hijab Styling Trends Tutorial & Designs which are very chic and trendy to wear! Have a look at the below-posted collection, hope your gals with fall in love with these!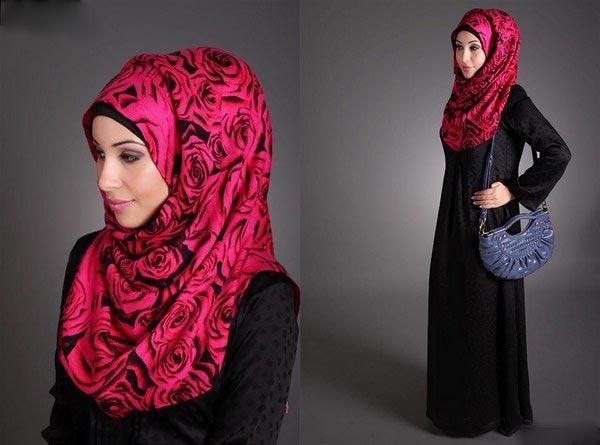 Latest Modern Ways of Styling Hijab with Step by Step Complete Tutorial & Pictures
There are various ways of covering head, depending upon your choice that one to follow. When you wear stylish hijabs with the right kind of dress, you possess one of the best dress no matter in which corner of the world you're roaming around. Not only trendy looks but hijab also depicts your sacred religion. So here I am exploring some tips and ways for you girls like selection of right fabrics stuff according to the latest styles and then how to carry that stuff.
For draping a Stylish Arabian style hijab, you need to make a selection of the right type of hijab, scarf, stole or shawl. You can make the choice of the cloth stuff according to the shape of your face because draping style must make sense as there are different ways of managing your wide or thin face shape through hijab.
Mostly girls use hijab caps too, which no doubt looks so good and trendy & for the other way its properly covers up your hairs and allows scarf to settle properly and for a long time on a head. First, put on the cap matching according to your hijab or dress colour as there is a huge variety of  caps available in the market of different styles and colours. So, you have put on your hijab cap on the bun of your hairs? Next is the turn of wearing scarf, stole or shawl on it.
Put the shawl over your head and then buckle it below your chin. It will result from the two partitions of stole, remember that one part must be lengthier than the other.
Ok, now hold this one lengthier part and start moving it upwards over your head and wrap up from one side to other.
Next take a pin and fix the folding layer of yours stole, shawl or whatever you chose as a hijab. One more thing, which there is range of stylish pins also, available in the market so for complete stunning look of your

scarves

, prefer gorgeous pins
Now you see the dangling fall from the stole, to furnish that pin up the bottom corner of this fall near your shoulder and see you are done with perfect and easy covering technique.Furthermore, if you feel less satisfied by making your wrap of cloth than there are many other ready-made hijaab scarfs are available in the market. But I will say that these wrapping ways of hijaab by yourself  are way too attractive. Hence stay confident with your divine coverings, you surely will look stunning. For further awareness, here I am sharing step by step pictures to make it handy for you guys. Stay blessed and stylish.
See More As:
Latest Fashion Long Shirts & Kurtas Designs for Women 
New Indian Mehndi Designs Collection for Hands & Feet
Fancy & Embroidered Neckline Gala Designs For Women 
Latest Indian Fashion Kalidar suits Salwar Kameez Collection