New Airline Frocks Design & Styles 2020 for Girls
Some trends never stop coming back; frock is a dress that is liked and wore by women all around the world. Especially, it is a famous Asian fashion in countries like India and Pakistan. It started from the Mughal Era when queens & princesses were used to wear this dress and believe my tongue, it really feels like a princess when a beautiful young lady wear A-line frocks with wide width and beautiful designs on it. This traditional dress is supposed to be wear on traditional functions and festivals like Eid, Holi, weddings,,, etc.. This favorite attire among Asian women has come with numerous styles by the time, but today we will discuss the few popular of them. As per demand of frocks Pakistani and Indian fashion designers have introduced umbrella frocks, Anarkali frocks, Air-line frocks, tail style anarkali dresses, maxi style frocks, etc..
Once again, the trend of double Air-line dress patterns are introduced with modifications in stitching styles. Like open front is getting popularity these days. These latest frocks redesigned in such a way that it will not make any offense to wear it with jeans or pants trousers other than churidar pajamas.
Latest Collection of Air Line Frock Dresses designs & shirts styles for Women 2020-2021
One might be wearing frocks from a long time and have seen many designs of them, but this time designers have brought something more delightful to make the customers feel unique and elegant while wearing these dresses. These A-line frocks are garnished with intricate embroideries on the necklines, front border of the dress and back side of the dress is also decorated with classic sequence work. The extremely rich embroidery work on the neckline and border give it a super fancy look best to wear to parties, weddings, holi, etc..
These frocks are best to express your attitude, style and dressing sense with glamorous and stunning designs of frocks. Mostly light and dark shades are mixed for color texture, and even if the dress is fully stitched with one color cloth than the embroidery is done with a beautiful contrast to it like white on purple, silver on red, golden on black etc. Other than embroidery, these luxurious frocks are embellished with laces and motifs. Two color combination dresses are available with golden embroidery on it and a sequence work on dupatta. To make it a perfect party wear dress, designers have used the Chiffon, Santoon, Georgette fabrics in attractive and unique color scheme enhancing the look of the dress. So, are you ready to give yourself a fascinating appearance? Here you go. The below posted image gallery conists of latest designs of Airline Dresses in very beautiful patterns & styles. Go update your formal wardrobes with these chic suits and mesmerize your parties, functions & evenings by wearing them!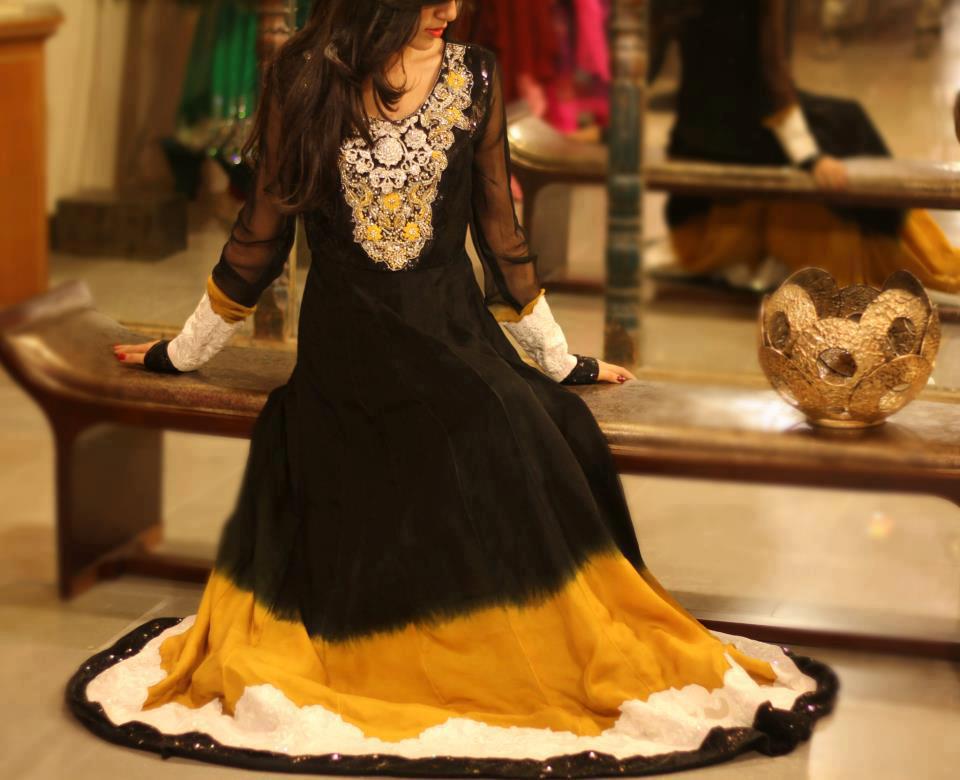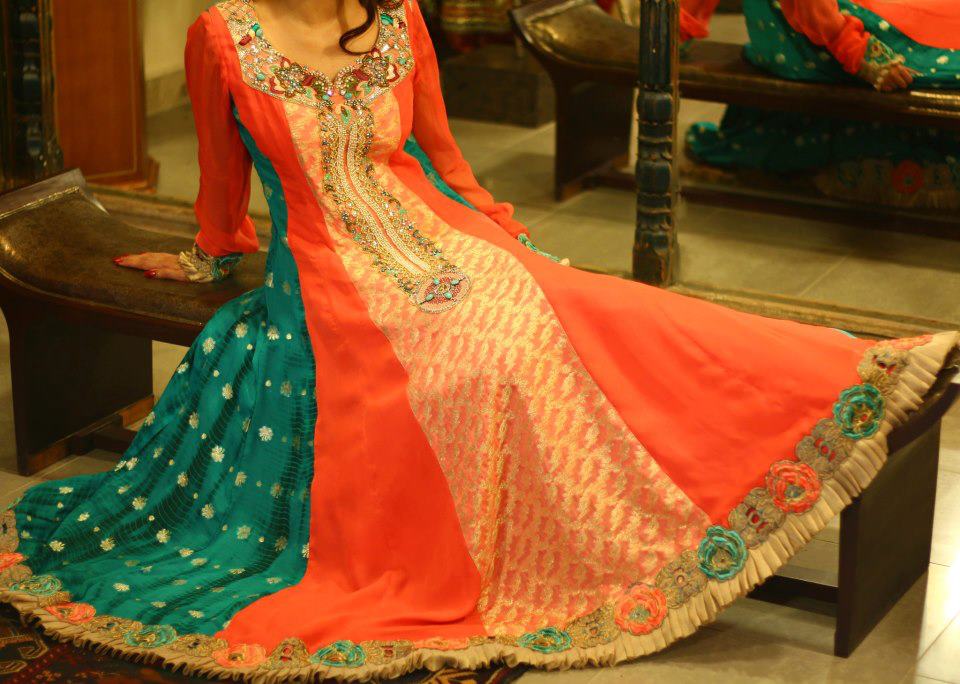 See More As:
Latest Pishwas Dresses Long Anarkali suits for Women Trends 
Indian & Pakistani Angrakha style kurtis, shirts, gowns, tunics & dresses
Latest Fancy Umbrella Frocks Collection new designs with amazing patterns for Girls