Five Star Textiles Latest Summer Dresses Digital Printed Lawn Collection 2019
Five Star textiles never compromise at quality that is the reason why it has taken good place in textile industry. It is one of that textile industry that feels proud of being classified, never ceasing commitment, and having an abiding belief in personal relationships. The great results have shown the passionate, hard work of the members due to which today this textile has reached the glory of success and is considered as the highly demanded fabric ever. Still its popularity journey isn't over yet; 5-star textiles is day by day becoming more famous worldwide. It doesn't only promises superior quality fabrics but always launches unique and choosy designs every season. A vast variety of collection is launched for women, once again this year.

Five Star Textiles Summer Lawn Chiffon Dresses Digital Printed Collection 2015
This collection is a perfect launch to fulfill the needs of style this summer and all the demands of women. The dresses contains amazing styles, patterns, designs and color combinations. In the hot weather of summer, these dresses will give you comfort with its soft and comfortable fabrics and also makes you look like fresh ad blooming prints and color contrasts. Informal, casual wear to party wear, embroidered ones, these all are available in 5 Star Textiles summer collection 2015. It depends on the type of day you are going to wear the dress, if you want to wear it informally then buy simple prints and if at some home party etc. then you can buy the embroidered ones.
Young girls usually prefer chiffon dupatta on lawn dresses, they will surely be provided with a little high price but no compromise over style just for a little more pennies, what you say girls? OK, dresses are available in different designs and styles in the combination of two or three colors, mostly light colors are used for yellow, purple, bright fresh red, parrot, orange, green and blue. Five Star lawn collection never goes selfish by ignoring over aged graceful ladies, it has also launched dresses special for them maintain the style and colors suitable for their age. Seems like five star is kind to everyone. So, ladies no matter what your age is, come and enjoy these beautiful dresses before someone else get their hands on your favorite color first. This collection is officially available at all five star stores throughout the country. Not only ready to wear but unstitched dresses are also available considering the demands of customers. Have a look at this catalogue by 5 Star Summer collection 2015 and choose our dress before visiting the store.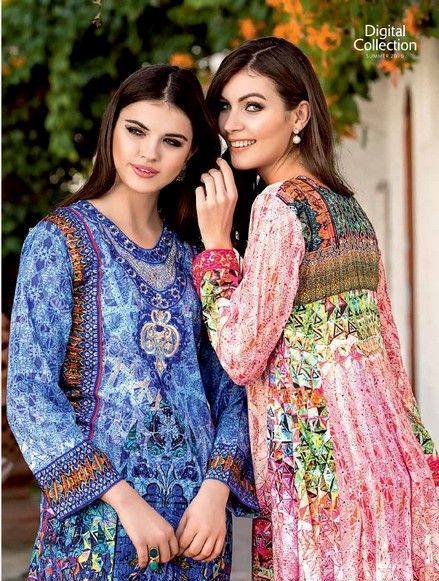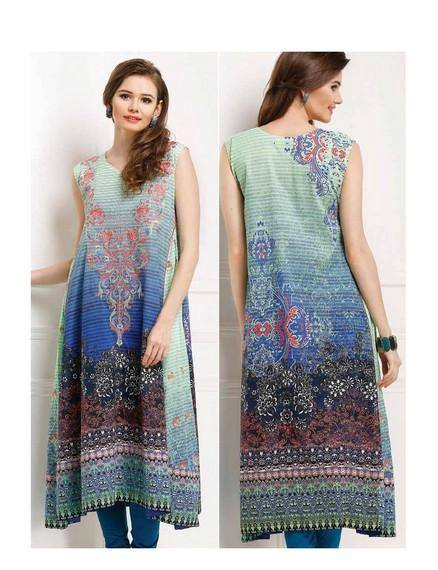 See More As:
Zeniya Lawn By Deepak Perwani Summer Dresses Collection 2015
Stylo Shoes latest summer footwear designs for ladies 2015-2016
Beautiful  Summer Kurta Shalwar Kameez Dresses Designs for Men