Jimmy Choo Latest Bags, Shoes & Accessories Collection For Urban Women
Hey, stylish girls! These drastic changes in fashion always make me saying words to you. Women of all ages are conscious about clothing, footwear, make-up & matching accessories. Where there are the number of clothing brands serving in the field of fashion, there also are some high-class accessories and foot wear brands. One of those huge names is 'Jimmy Choo'. Jimmy Choo is an international women product brand, a British fashion house specializing in handbags, shoes, accessories and fragrances. The brand is serving in fashion field since 1996, after two years in London the brand expanded its branches to US, and then over the year of 2011 & 2012, the brand took control over some major branches in Asian countries like Hong Kong, China, Japan. Today, we can measure the rapid success of this brand through this that in over 100 direct stores of Jimmy choo are opened in Americas and Asia.
This designer brand has like spelled the people of a fashion world. Women are gone crazy for getting Jimmy Choo foot wears because the brand is dealing with the superior quality and high ends of modernity providing with the super stylish shoe and products range ever.
Jimmy Choo Ladies Handbags, Shoes and Accessories Collection 2015-2016
There might be other brands at national levels, but Jimmy Choo is one of those few brands that has gained popularity at International levels and has left no boundaries of the fashion world. The shoes are uniquely designed and are available for women of all ages especially for young girls. Today, the fashion of high heels is being loved by every girl, Jimmy choo is providing with variety of high heels, steroids, sandals, flats and other casual and formal wears.
Jimmy Choo Ladies Handbags, Shoes and Accessories Collection 2015-2016 contains beautiful and amazing designs of western wear ladies footwear including heels, boots, joggers, flat pumps, clutches, handbags, clothes, glasses and many more. Jimmy choo has brought an amazing assortment of day and evening styles, like easy-to-pair ballerinas to ornamental lace and suede ankle boots. It's like Sandra Choi (The director of Jimmy choo) understands the outgrowing demands of women that what she wants. For this winter fall, which is considered s a season of boots, the brand has disclosed styles from easy to ultra-glam. With shoes, a wide range of bags and accessories is also provided for women. These bags as stunning as shoes makes it impossible to keep one's eyes off the vibrant snakeskin shoulder bag or the fur trimmed style. Classic silhouette in high shine patent leather, party-ready heels full of versatility, pointed silhouettes, jewels, tubular clutches, the sophisticated sleek style silhouettes etc. are all description of Jimmy Choo's this season collection. In addition, these images are going to help you taking your breath away in a stunning way.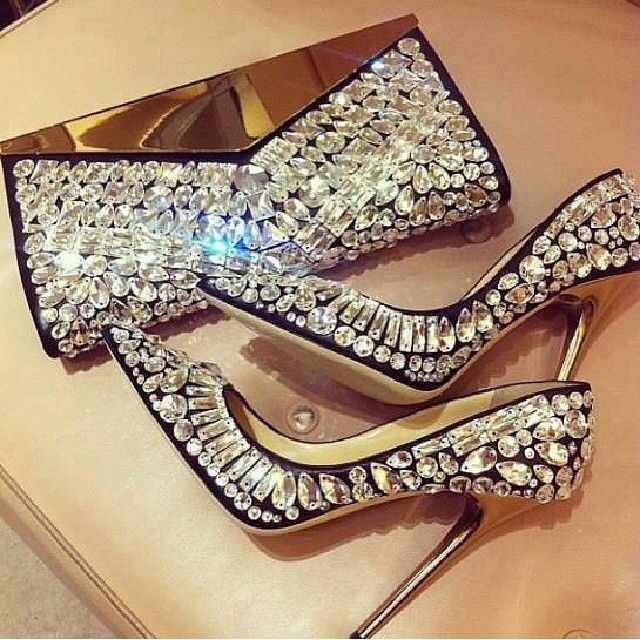 See More As:
Modern Designs of Ladies Casual Tops Latest Collection 2015-2016
Latest Western Styles of men & Women Dresses Collection by Outfitters
Modern & Fancy Bridal Wear Western Dresses Collection by Maria B at TBCW