Top 10 Popular Bun Hairstyles 2019 Trends/ Tutorial Step By Step
A chic type of hairdo that would keep you going for all your casual, lazy days, spring mornings, sunny afternoons, summer evenings and all your semi-formal and formal events is the bun hairstyle! In some variations in its styles, the bun hairdos make your home time look lighter and cute; your tea parties trendy and modernised, and your midnight parties graceful and adorned. As this style is a perfect summer hair make for modern women of this century to maintain her up to minute styling yet not being disturbed with her hair in warm weather; we have jumped into the pool of hairstyling techniques and gathered the Top 10 most popular bun hairstyles. Scroll down to stay updated in your hairstyling. Check these Most Popular 10 Bun Hairstyles Trends & tutorial for Ladies!
Doughnut or sock bun hairstyles:
The top most up do of this summer, is rated as the best for your casual and semi-formal events for this year. Being a very easy tying technique, this one is also getting the name of "zero minute hairstyle". All you need is an old cut sock or large band around your ponytail and then just wrap your hair around it making a hole in the centre, and you're done! See the tutorial picture below for more details.
Low Messy Side Bun Hairtyles;
The most elegant party updo for your evenings and afternoons. Best describing the feminity of modern, elegant women, this one has multiple variations and setting techniques, but the most preferred are the messy look of it with some flicks and curls.
The messy braided bun haisrtyles:
Braids are a true love of woman's strands from centuries. Braids from both sides of head dragged in a centre and wrapped as the bun or many different ways of such updos are very IN these days and are best for all college girls. Shown below are such styles and their tutorials of two different types.
Casual twisted high up-do hairstyles:
Hold all your strands combining them, twist and twist them and tie them high over your head forming the bun. A simple, easy and adorable casual hair-make for a perfectly comfortable summer day.
Bouffant top with messy/ subtle bun hairstyles:
. The work of back combing or hiding some black/brown stuff underneath your top hair high puff making it bouffant top. Pin up the puff and form bun from the left hair. Here's how amazing this hairdo looks!
The Flowery bun hairstyles:
easy, stylish and adorable that looks cuter with front cutting and pink makeup for all your casual and semi-formal, as well as formal evening parties.
Low Hung Messy up do hairstyles:
As the low hung hairstyles are very common in both Asian and European countries, the hair tied as bun loosely grabbed towards a point by using fingers are very famous for brides and others too.
Low Angular Half Circle bun haistyles:
Liked mostly for English brides and Asian walima brides, this style is a nice and tightly done up do. What's best in this hairdo is that it is more welcoming for flowers and hair accessories to be put on over your bun.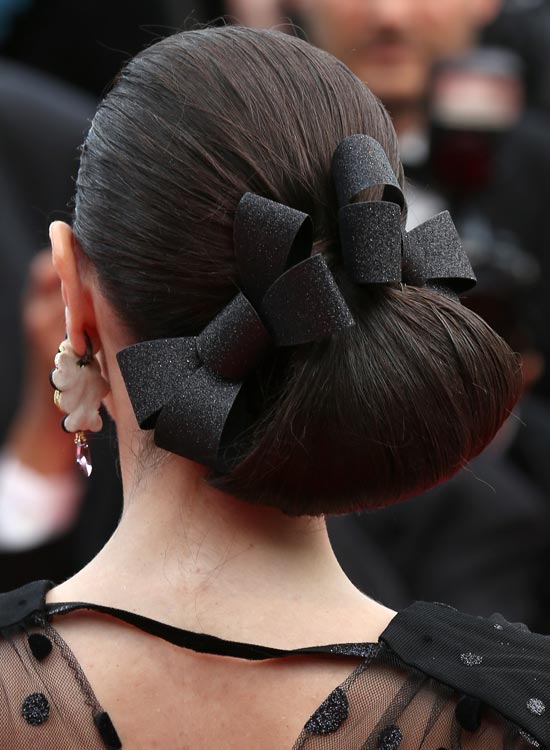 High Messy Bun with puffy top and fringes.
Puffy tops are always in, and the high buns are best for summer, combined with the flick, are all perfect combo!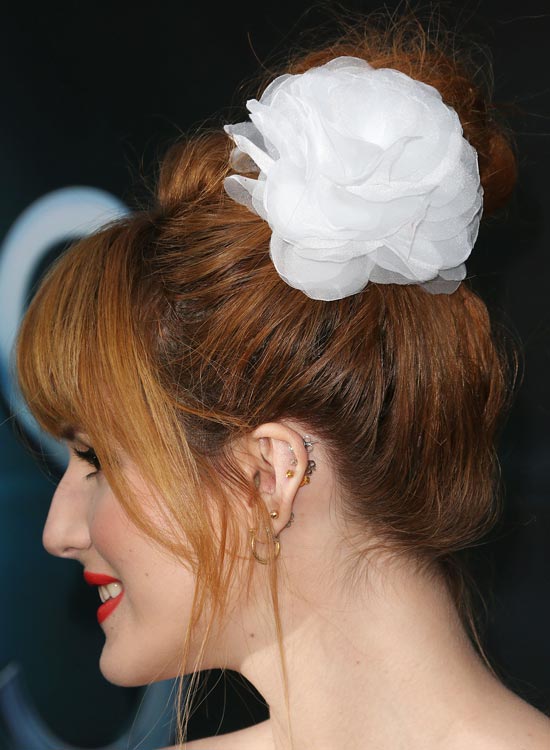 Fishtail Bun hairstyles:
is a high up do of twisted hair tied high and bordered with a fishtail. Looks cute on teen girls and adorns more the red and orange toned makeovers.

See More As:
Party Hairstyles Tutorial Step By Step for Women
Most Popular Women Ombre Hairstyles Trends & Tutorial 
DIY: 3 Effective Natural Homemade Masks to Get Rid of Hair Loss