Ladies Fancy Embroidered Kurtis Designs 2020-21 for Girls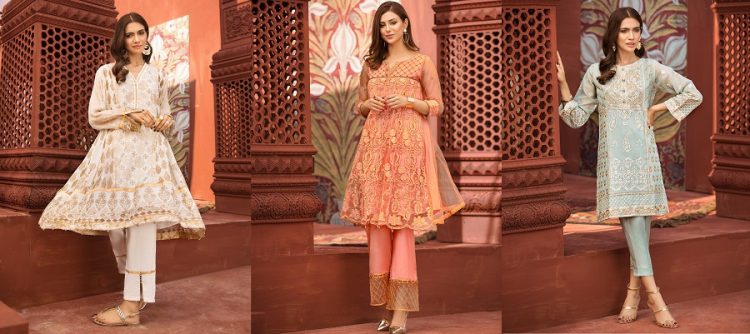 Hello, people! With the arrival of summer, we have posted so many 'just summer things' like famous collections by well-known brands like Maria B, Sana Safinaz, Mehdi, Junaid Jamshed and some others. Eastern dresses are full of choices especially when it comes to women clothing; they have way the too large number of choices like salwar kameez, trousers shirts, kurtis, frocks, etc. Kurti is a big trend of Asian women. Young girls and ladies wear kurtis on the daily basis in Asian countries like Pakistan, India, Bangladesh, Iran, etc. Casually simple elegant kurti are designed for women to wear in their daily life routine but other than casual kurti; kurta is a special dress part for festivals and events paired with various bottom wears.
As we all aware of the fact that these teenagers of the modern age are running after style and love to adopt the dressing line that helps both culture and styles. No need of more surfing because you have reached a quite right place to know about the latest styles and trends because we always tell you that what's going on in designer's mind these days.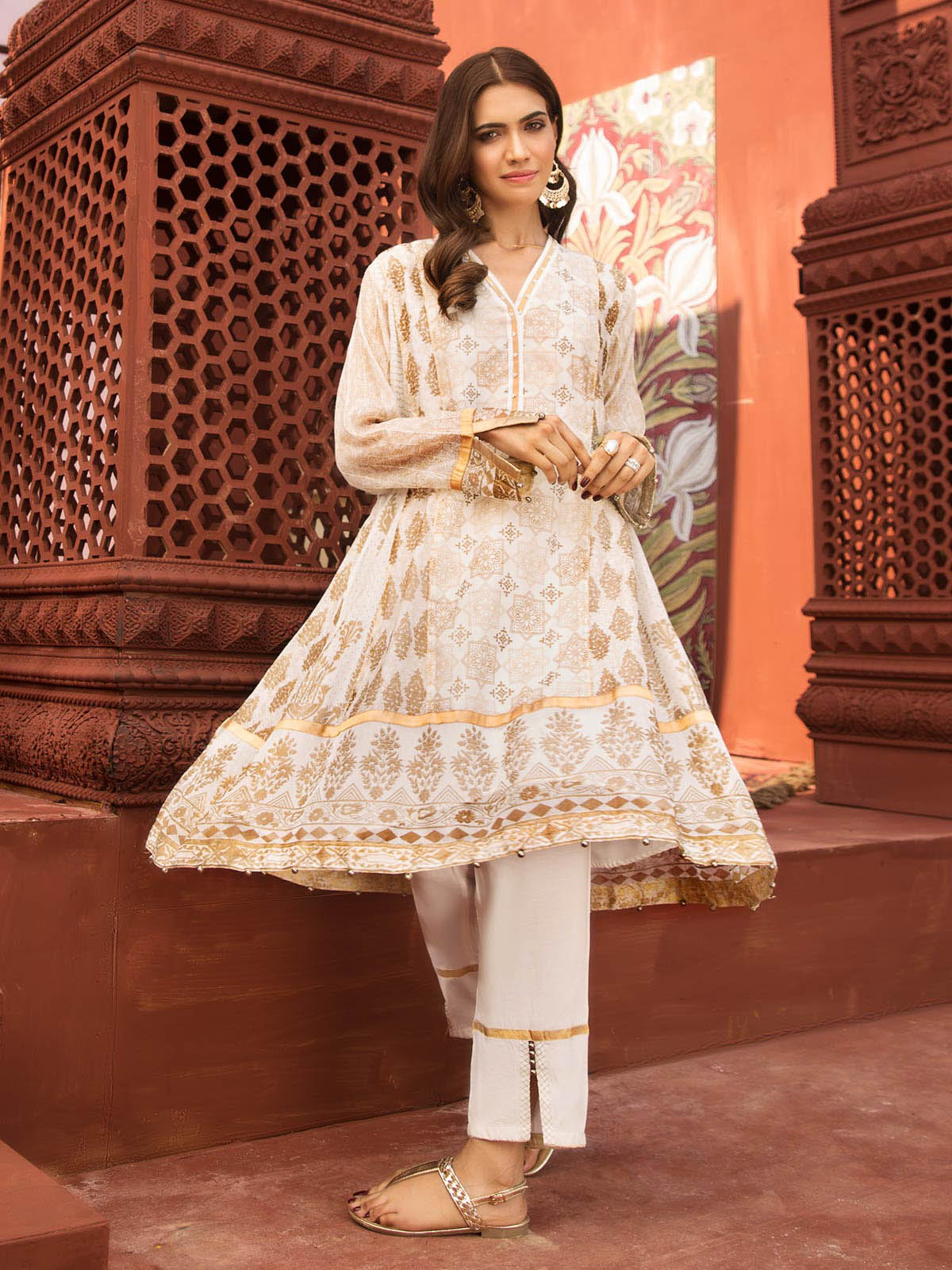 Ladies Fancy Embroidered Kurtis Designs 2020-21 for Girls
Today here we will discuss the latest fancy embroidered & Printed kurti designs by famous pakistani brands. we have gathered amazing kurta collection with stunning, eye-catching designs, colors, and hues.
This collection is an amazing blend of dark, bold and light colors. As from the title one will know that the collection is fancy or formal wear so let me add the details by telling abut beautiful hand embroideries, Kashmiri embroideries and machine embroideries done on these kurtis with gotta, dabka and zari work.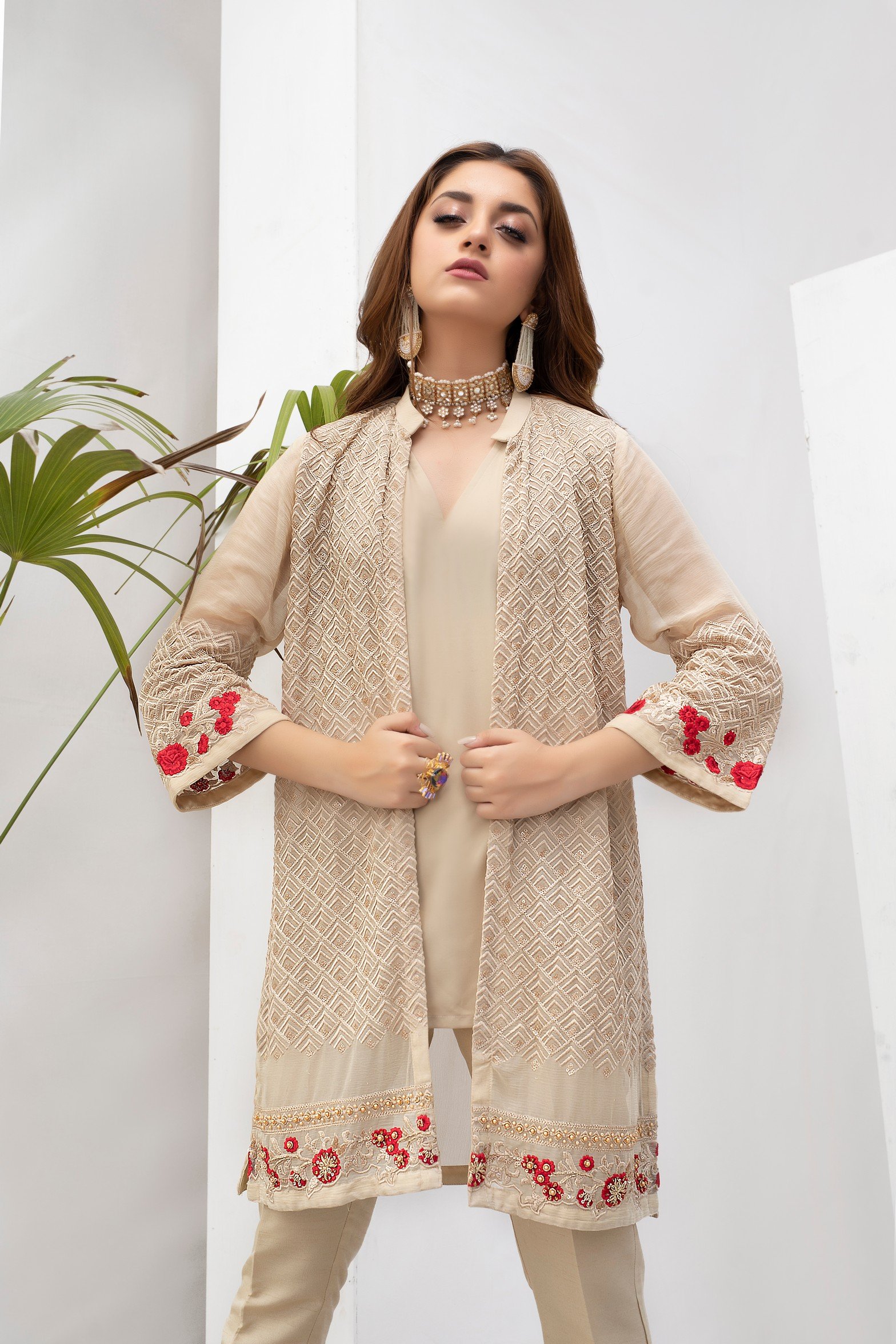 The embroideries are made on the necklines and bottom mostly. Moreover, a border of sleeves also give slight panels. Ah just imagine girls! All these mouthwatering features of these kurtis. Lol. Mouthwatering in the sense you know.
Digital printing, block printing and screen printing are done on these kurtis that gives a very chic look. We see these days, a trend of short front length and long back, the creativity is presented in some new styles. These indian style, south asian style kurtis are designed according to new fashion trend and seasonal occasions
Silk, linen, Crinkle, fancy chiffon is the fabrics used for manufacturing these kurtis. This latest assortment by different brands consists of beautiful designs and styles. One can pair up these kurtis with pants, cigarette trousers, pajamas, jeans, etc. to give a complete chic look. . Have a look at these fancy stylish shirts and get your hands on your favorite one in no time. Adorned yourself with these chic dresses this season!
See More As:
Latest Kurta Styles for Women By Change Kurta Collection 2
Chinyere Men Modern & Stylish Kurta Designs For Festivals & Weddings
New Collection Lehenga Kurtia/ Choli Dresses Designs  for Indian Women