Indian Latest Bridal Lehenga Designs & Trends 2020 Collection
Going to a wedding? So many questions in mind regarding dress? Lehenga is the best option to choose as it is the traditional dress of South Asians. Lehenga or Ghagra is a form of long skirt slightly wider which is embroidered and pleated. Lehenga is worn as a bottom portion of a kurti or choli. The dress has traveled a large way on the royal amendment of Mughal empire to this modern age where it has become a favorite dress of women. The tradition of wearing lehengas starts from bridals to the girls attending this function. Here we are discussing the Indian Fashion Latest Bridal Lehenga Designs & trends.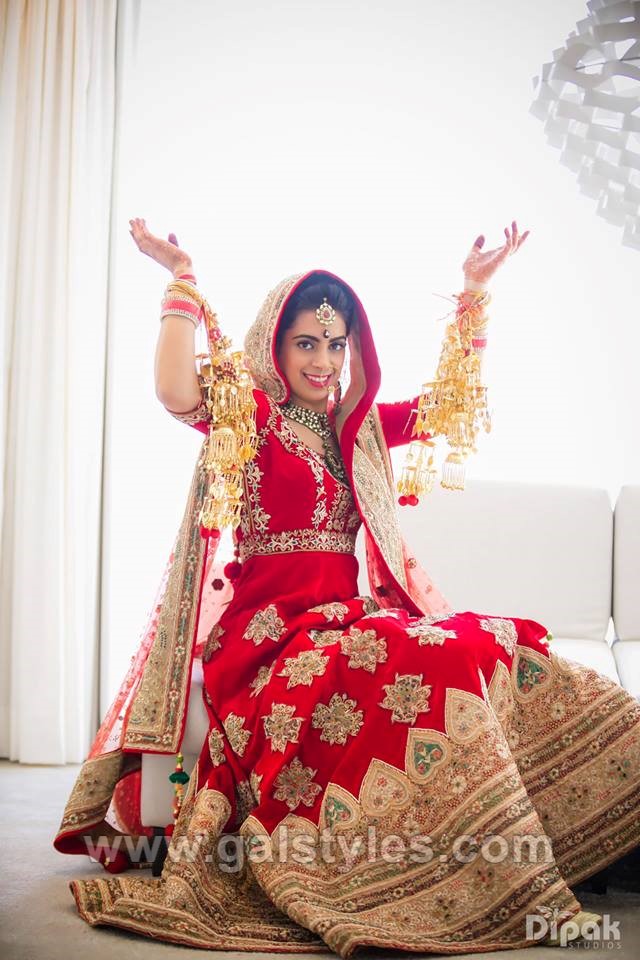 So, let's start from bridals, lehenga is a South Asian trend for bridal to wear on their wedding days as it gives the best eastern look to the bride. Who is aligned with heavy jewelry and makeup along where the upper wears on lehngas are kurti with the head covered with the contrast dupattas? India & Pakistan are known best for designing the lehengas as it is a daily basis demand of the people around the countries. Where India is a country where it is used in abundance not only for weddings but the events like Diwali, sagai, holi, etc. Designers are day by day amusing the eyes of the customers by designing unique and newer cuts and trends of lehngas to give a stunning look. Have a look on the Indian Fashion Bridal Lehenga Designs.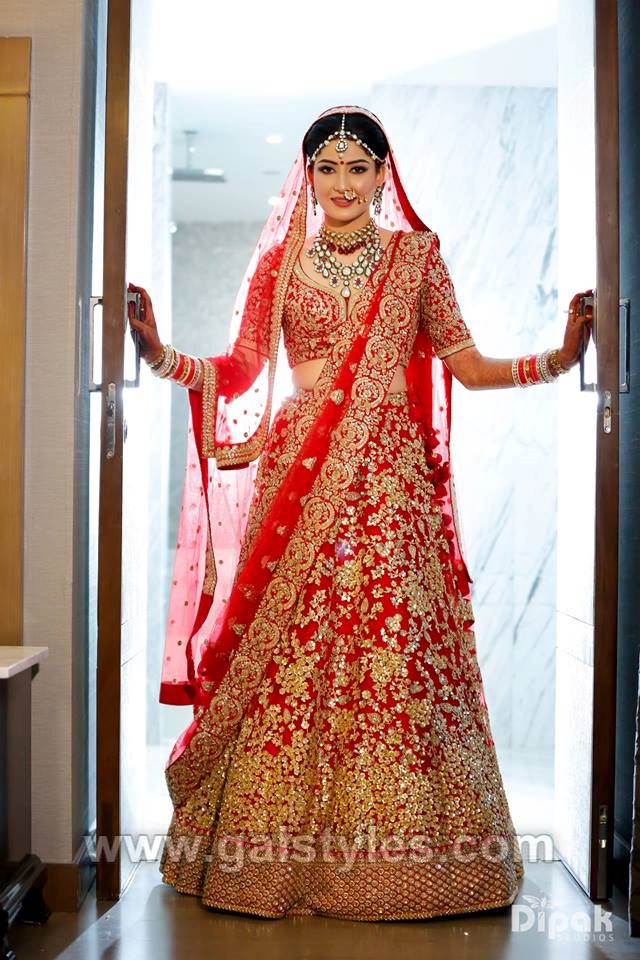 Indian Latest Bridal Lehenga Designs 2020-2021 Party & Wedding Collection
Bridal lehengas are usually full of embroideries starting from the lower border to be full of stones stuff and slightly thin layers going upwards. The dupattas and kurtis are then designed according to the design and color of the lehenga. Mostly bridal wear lehengas are red where a variety of colors is also available which looks so trendy these days. Mostly Light and dark colors are contrasted to make different hues for example colors like peach, orange, sky blue, green, pink, golden, black, maroon hence a variety of colors is now available.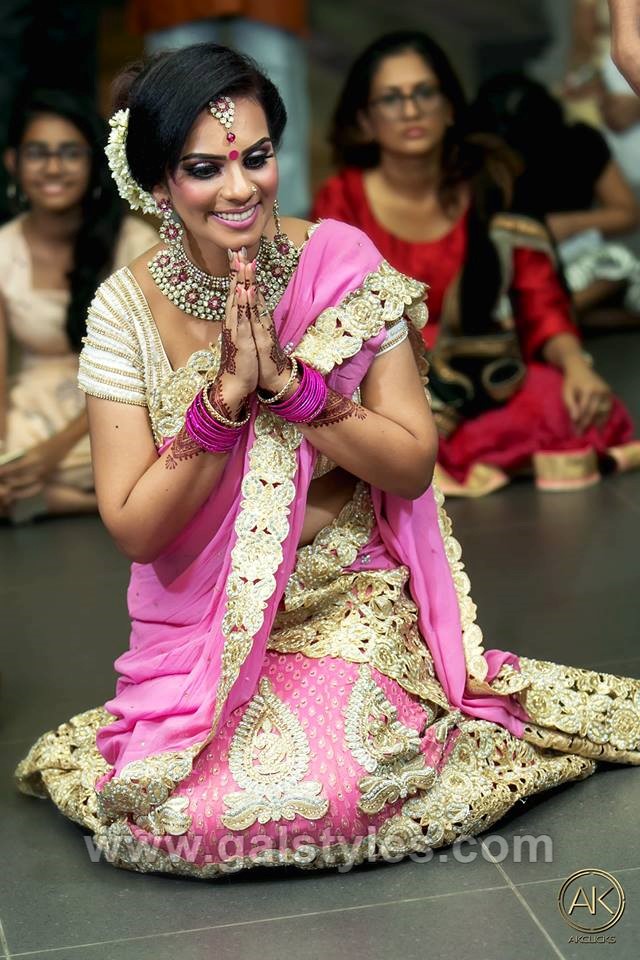 Lehenga is not specified as a bridal dress only, but young girls mostly wear it on festivals and weddings of other people, that is the reason there is a difference between bridal lehengas and the other. Other are slightly less embroidered sometimes, but it all depends on the demand of the event. Young girls mostly wear half blouse kurti's on lehenga leaving the lower back and midriff bare along with dupatta being beautifully set in a particular manner. Slightly simpler lehengas are available in chiffon with bottom lacework mostly worn by the girls for dancing purposes where the other in jamawar, net makes an eye-catching atmosphere for the onlookers.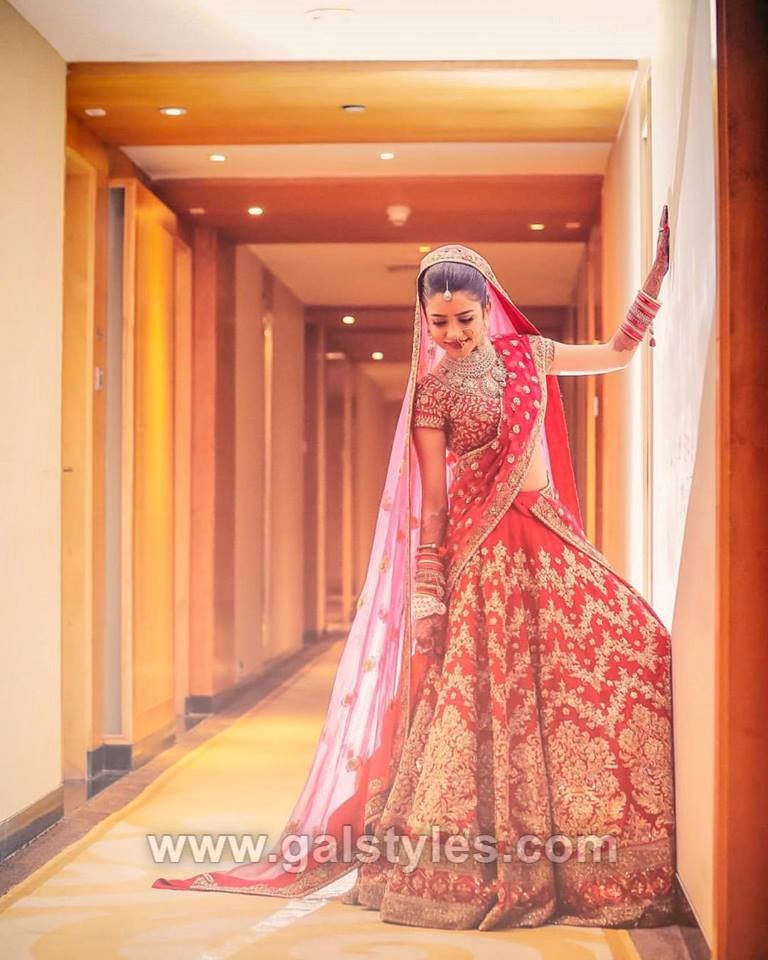 We see the Bollywood actress also wearing this dress with major Zari work, fantastic cuts, and floor length. Lehenga saree trends are also very hot and trendy among Indian women. Hence, we see a variety of lehenga wears at a market. Let's have a look on some of the amazing creations of lehengas by designers to make it easy for you to see among the best.
Latest Indian Latest Bridal Lehenga Saree Trends 
The lehnga saree is the best form of formal attire to wear to parties and gatherings. It is mostly worn on religious events like Holi, Divali, Rangoli, Rakhi, etc. Lehnga Saree is the traditional women wear in India which is also becoming popular among other Asian counties like Pakistan, Bangladesh, etc. Here I am presenting some of the hottest styles of lehenga saree for you. I hope you would get inspired by the new designs. Have a look at the image gallery posted below!
New Indian Fashion Lehnga Choli Dresses 
Lehnga Choli is most popular attire worn by Desi to modern women of India. It consists of a short choli so-called blouse having elegant prints and a lehnga which is a long costume covering the whole legs. It is used as party, formal and wedding wear. Many Bollywood actresses opt this attire as a cultural wear on screens. Dress designers like Manish Malhotra, Rohit Bal, Rajesh Pratap Singh, JJ Valaya and so many other artists design an exceptional piece of lehngas and throw many collections every year. Here I am introducing some o the patterns of lehenga choli for you. Have a look at the below-posted series!
Long Anarkali Bridal lehnga Fashion For Women
Anarkali Suits are very famous in Eastern counties mainly in India.  These are long frock style gown dresses with different cuts and works. With the changing trends, Anarkali is are also changing also with new patterns and styles. Here I am sharing Anarkali Bridal Lehenga Dresses with delicate embroideries and trendiness. Enjoy these fancy and attracting colors with us. Have a look on the below posted Anarkali Long Lehnga Designs!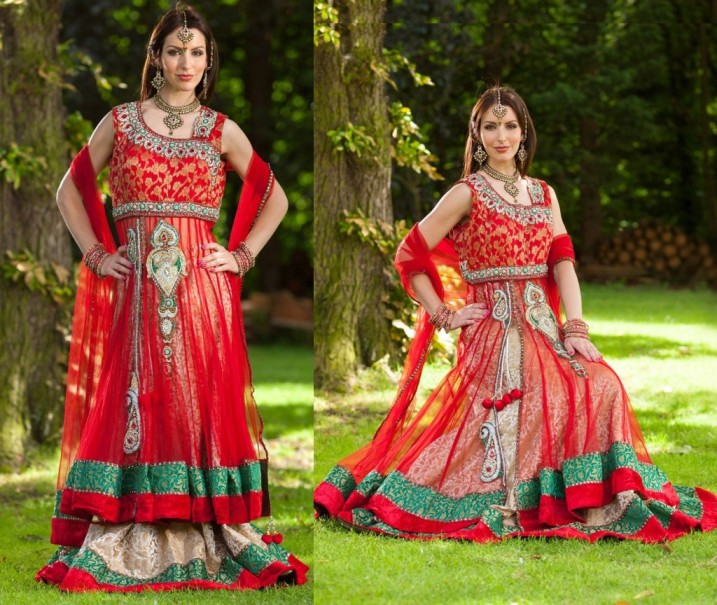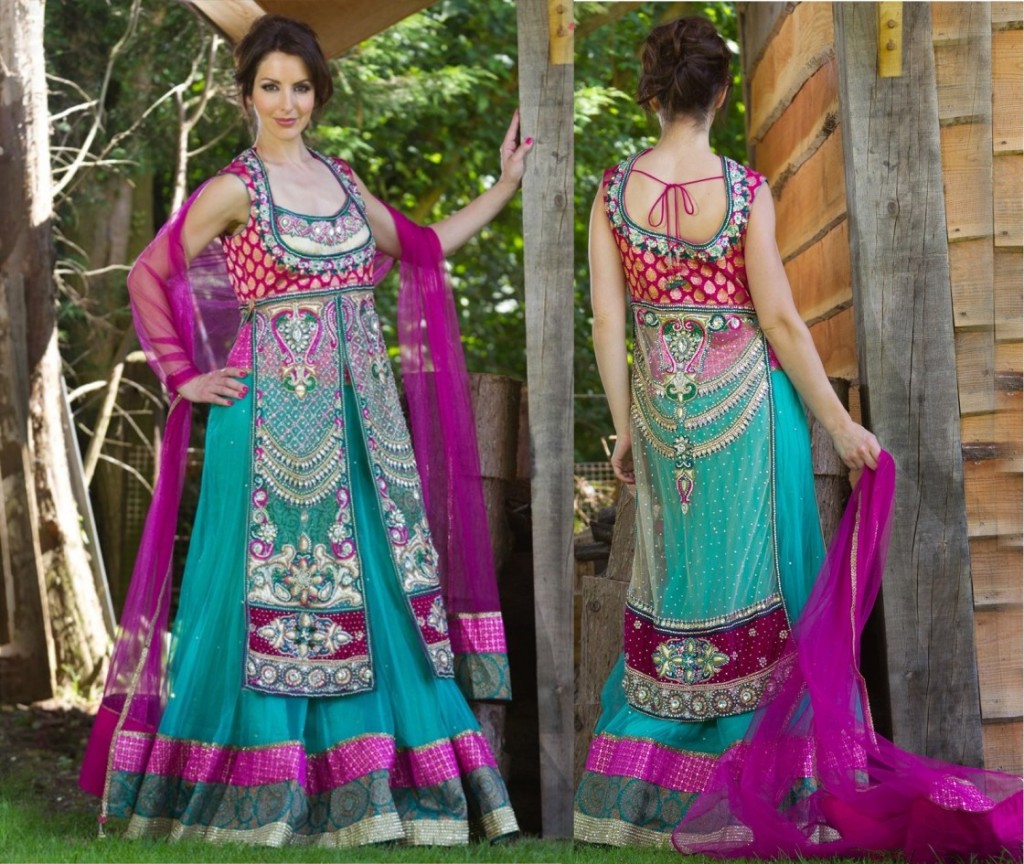 Hope so you have loved viewing these Indian Fashion Bridal Lehenga Designs. Keep following us for more 🙂
See More As:
Latest Jacket Style Long Anarkali Dresses for Women 
Latest Collection of Best Mehndi Dresses Collection
Top Indian Fashion Designers Sherwani Collections for Men
Indian & Pakistani Neck- Line (Gala) Designs For Women