Top Indian Sherwani Designers Best Collection 2020 for Weddings Parties
Sherwani is a long coat like dress used in South Asia, very similar to an Achkan or doublet. Sherwani originated as a fusion of the shalwar kameez with the British frock coat. Traditionally it was associated with the aristocracy of the Indian subcontinent. It is worn over the Kurta and Churidar, Khara pajama, a salwar. The main difference between sherwani and achkan is that it is often made from heavier suiting fabrics, and by the presence of a lining. The Sherwani originated in South Asia and was the court dress of nobles of the royals of India, before being more adopted in the late eighteenth century.  It was gradually adopted by most of the Indian aristocracy, and later by the general population, and was considered in Muslims as the noble dress. In India, the sherwani is worn for formal occasions in winter, especially by those from Rajasthan, Uttar Pradesh, and Hyderabadi. The sherwani is associated with Muslims. Here we are posting the Top Indian Sherwani Designers Best Collection 2020-21 for Wedding & Party Wear.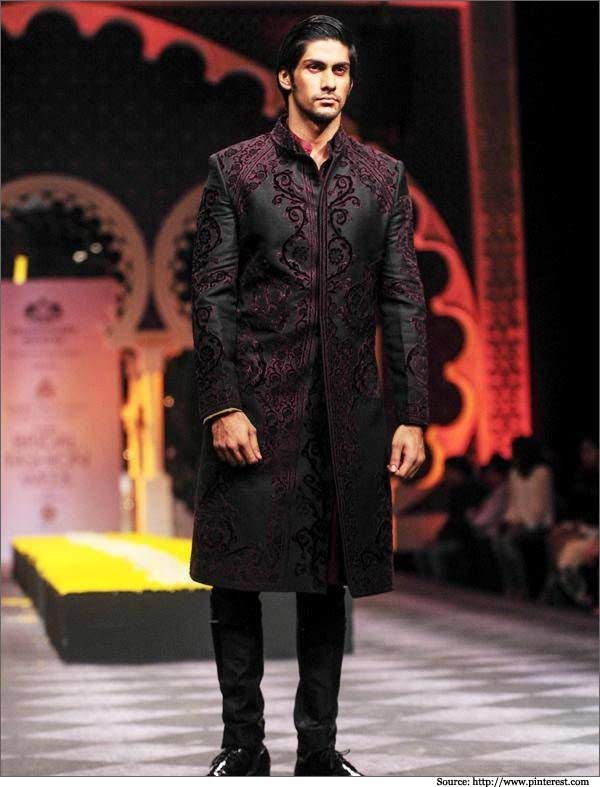 In the modern era sherwani is used on weddings and special occasions, so its importance as a dress is increased. The wedding ceremony is recognized as incomplete without Sherwani. Indian designers have introduced new styles in sherwani that are worn on the huge level by Indian people on special gatherings. Below I have discussed famous Indian designers whom sherwanis are used proudly in India.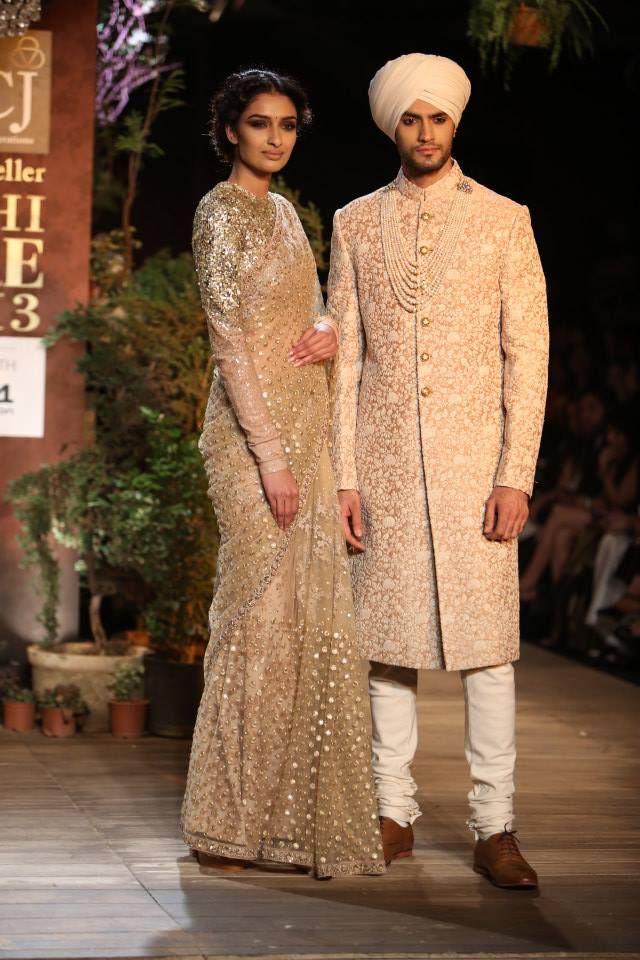 Famous Top Indian Sherwani Designers Best Collection 2020-21 for Weddings Parties
Manish Malhotra
Manish Malhotra is one of India's most successful fashion designers. Malhotra has designed for many leading actresses in Bollywood. He is known in the Indian film industry for his Variety of style and his ability to envision a 'look' for the character. Manish won many awards at the highest level including Stylish Designer Of the Year at the Elle Style Awards in 1999 and Filmfare Awards South for Costume Design in 2010. Manish has introduced his new designs of sherwani that in India got lots of appreciation. If you are looking for a Top Indian Sherwani Designers Best Collection, his stock might help you in your selection.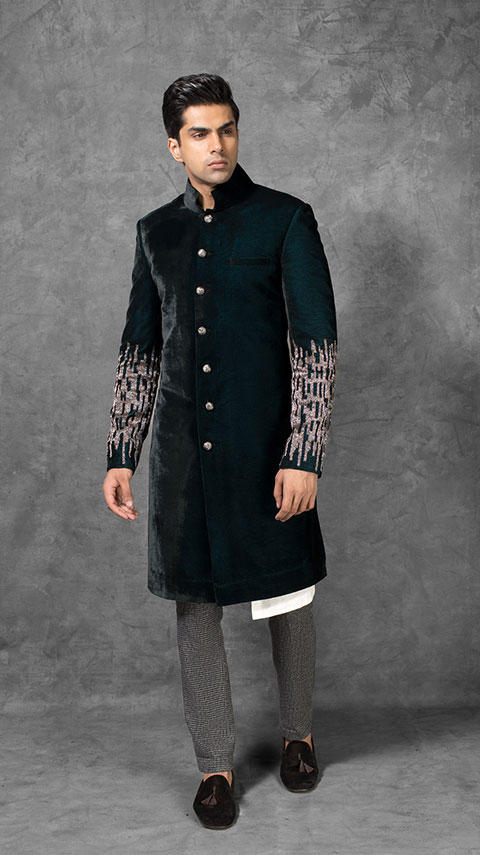 Rohit Bal
Kashmiri born Rohit Bal is a fashion designer currently working in New Delhi, India. Bal started his career with his brother Rajiv Bal in New Delhi in 1986 the Company Orchid Oversea Pvt.Ltd, and started his own first independent collection in 1990. Bal has his stores in all major cities of India. Bal's sherwani designs have both a traditional as well as modern western look. Such beautiful combinations suits young as well as older customers. Have a look at the below posted Top Indian Sherwani Designers Best Collections and get inspired by the hottest designs!
Raghavendra Rathore
Raghavendra Rathore is well-established Indian fashion designer, born in Jodhpur India. He has got fame due to his work for promoting the cultural heritage of India through his work. He has won an award acknowledging his work for promoting a culture from CM of Rajasthan. His sherwani designs also depict old Indian style which has its elegance and class. It will give you an old classic feel of traditional sherwani, and at the same time, these sherwani's are comfortable and stylish.

Rajesh Pratap Singh
Singh is well-known fashion designer from New Delhi India, born in 1969. Singh originally from Rajasthan graduated from NIFT, Delhi in 1994, however, he was trained with New Delhi-based designer David Abraham for a year, before graduating. He further went to work with the Italian menswear label, Marzotto for two years. Singh started his line of men's and women's clothing in 1997 after his experience of two years in the fashion industry in India and Italy. Singh has won top awards in Indian fashion industry that includes Best Menswear Designer honor at the Fashion Awards 1996, he also won Designer of the Year at the GQ Men of the Year awards in 2009. Some of the finest quality sherwani designs especially for grooms are designed by this man, which are said to be as best available in the market.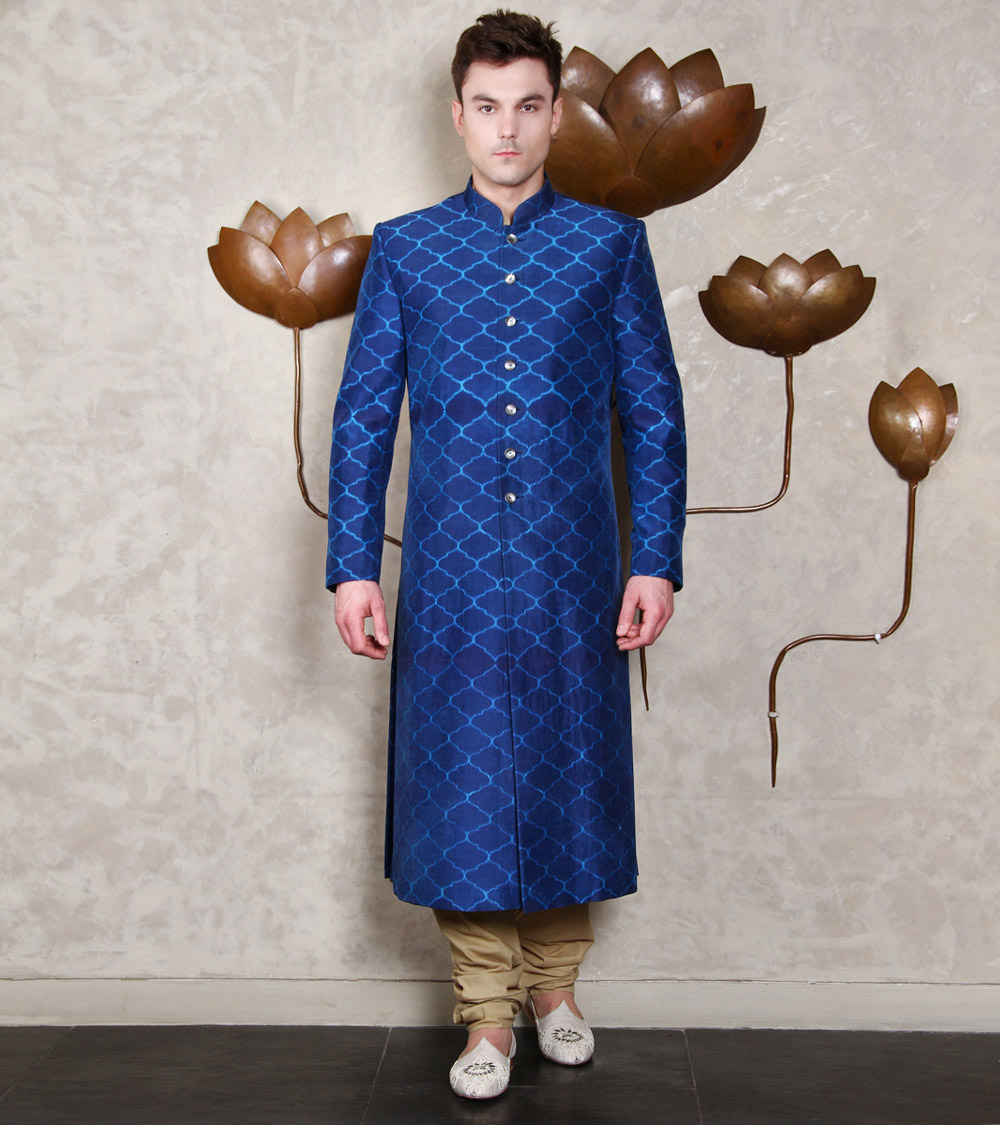 Sabyasachi Mukherjee
One of India's youngest board member of the National Museum of Indian Cinema, Sabyasachi Mukherjee was born in Kolkata in 1974. This 40-year-old guy started his luxury clothing brand in 1999, now using label Sabyasachi. He has also worked for Bollywood movies such as Guzaarish, Babul, Laaga Chunari Mein Daag, Raavan, English etc. He launched his exclusive menswear collection featuring Sherwani's, Kurtas and headgear at the Lakme Fashion Week Spring Summer 09 Grand Finale show. Since then his sherwani collection waits and wear by many around the country and outside country as well. All designs give classic Indian look with the fusion of western stylish coat look.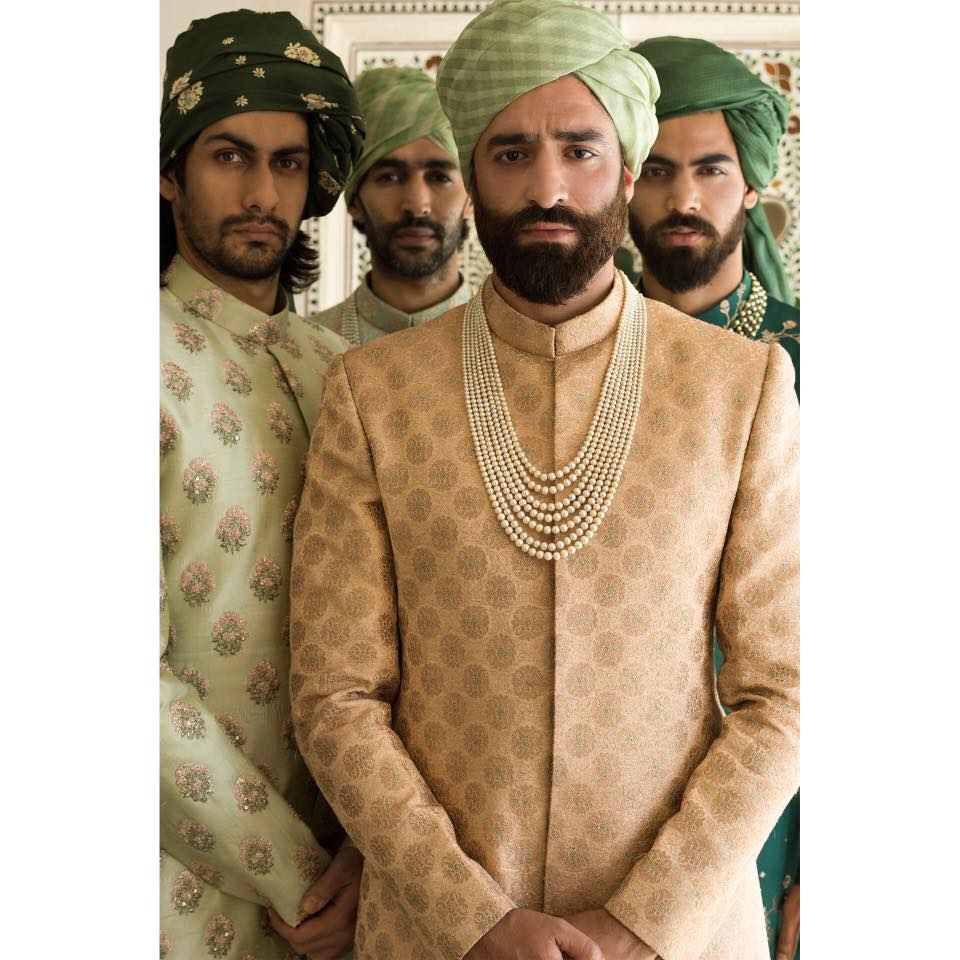 Tarun Tahiliani
Tarun Tahiliani is a noted Indian fashion designer With his wife Shailja 'Sal' Tahiliani; he co-founded Ensemble, India's first multi-designer boutique in 1987, followed by Tahiliani Design studio in 1990. Based in Delhi, he is best known for his ability to infuse Indian craftsmanship and textile heritage with European tailored silhouette. His signature is to combine traditional aesthetics with modern design. As he has got his education from America, Tarun's designs are a classic example of Indian traditional style sherwani and western innovative style clothing. Especially those who are young and want to wear a unique sherwani they will definitely like this designer.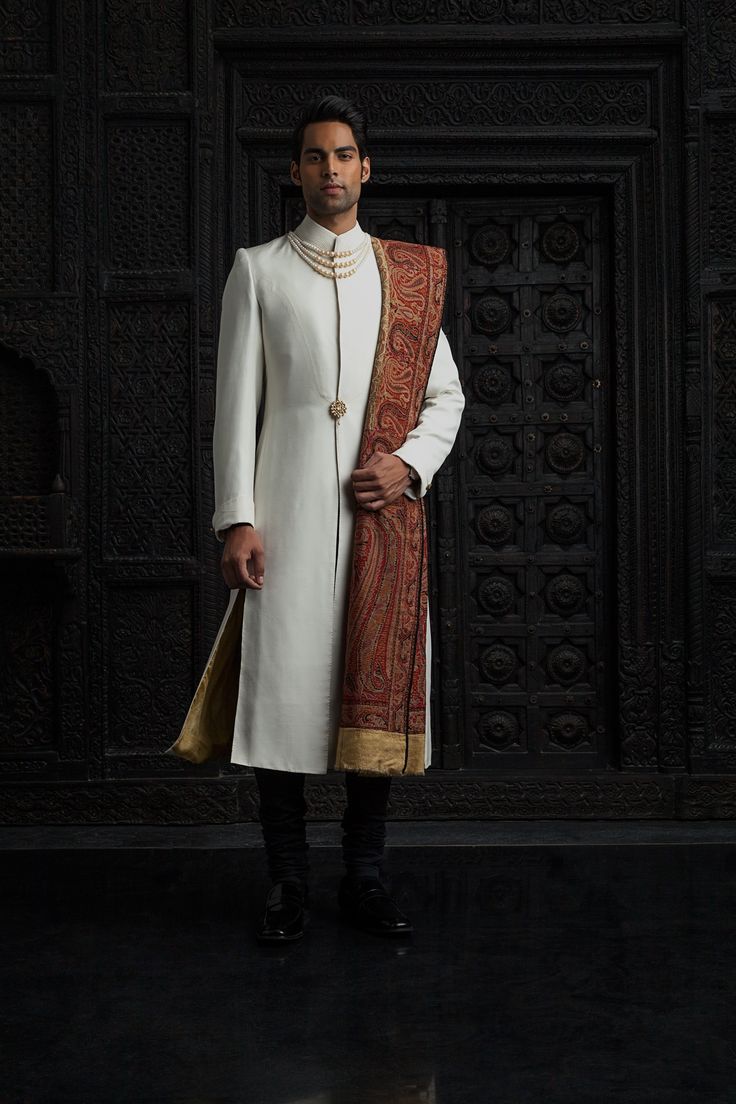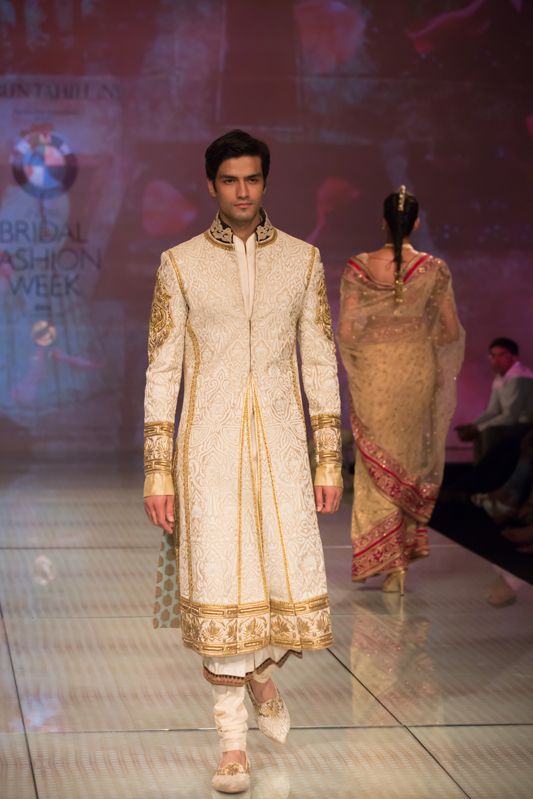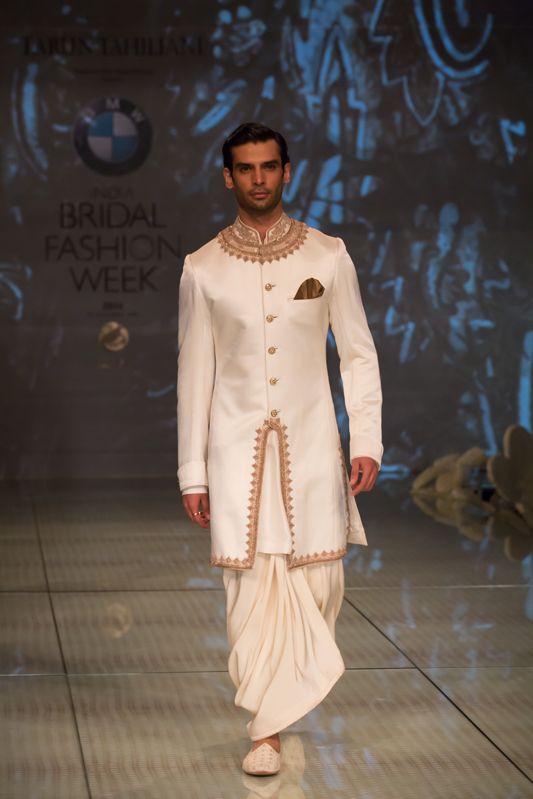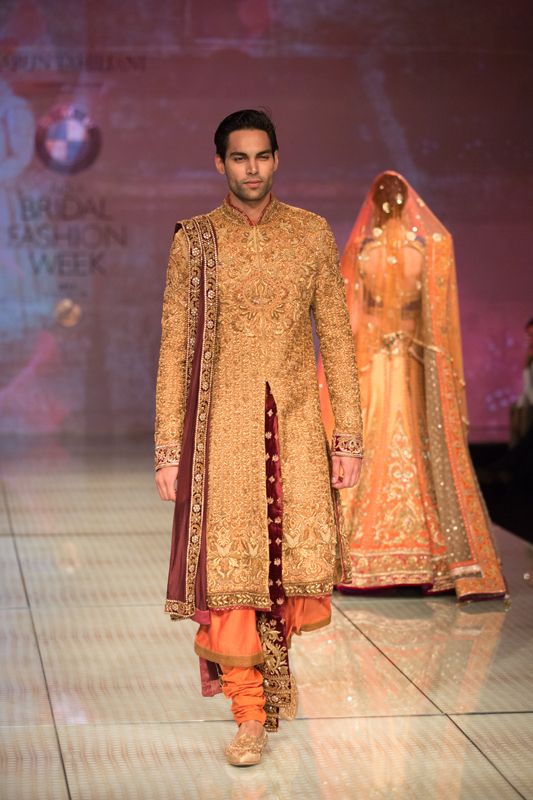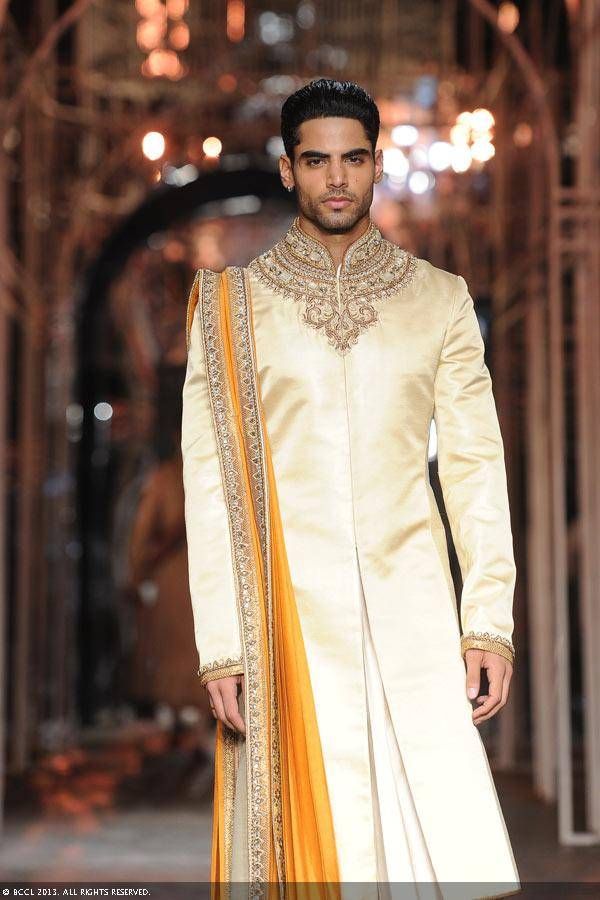 JJ Valaya:
Valaya, the founder, and owner of a fashion house, house of Valaya, was born in 1967. He started this luxury house in Delhi in 1992 along with his brother. A founding member of Fashion Design Council of India FDCI and the first global brand ambassador of Crystal giant Swarovski, he has been designing for men and women for past 20 years. Valaya introduces sherwani designs that are specially made for daily functions. It gives costumers lots of choice because of different color Variety. So those who are going to buy sherwani for a day party this may be the place to visit.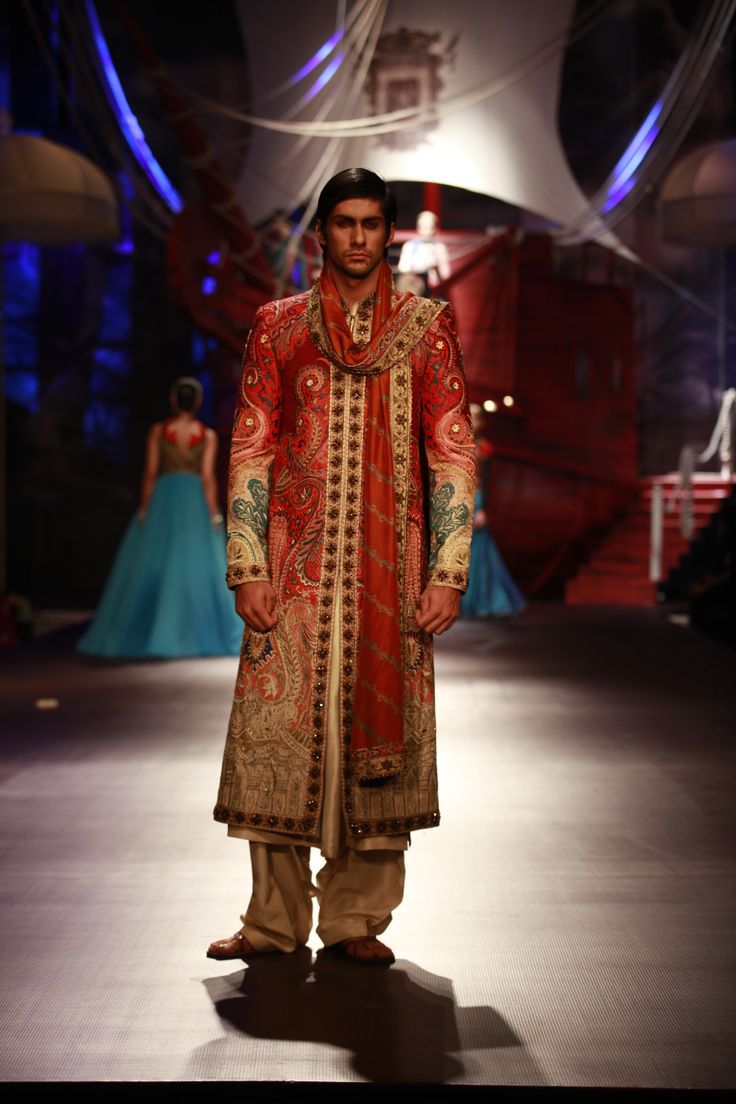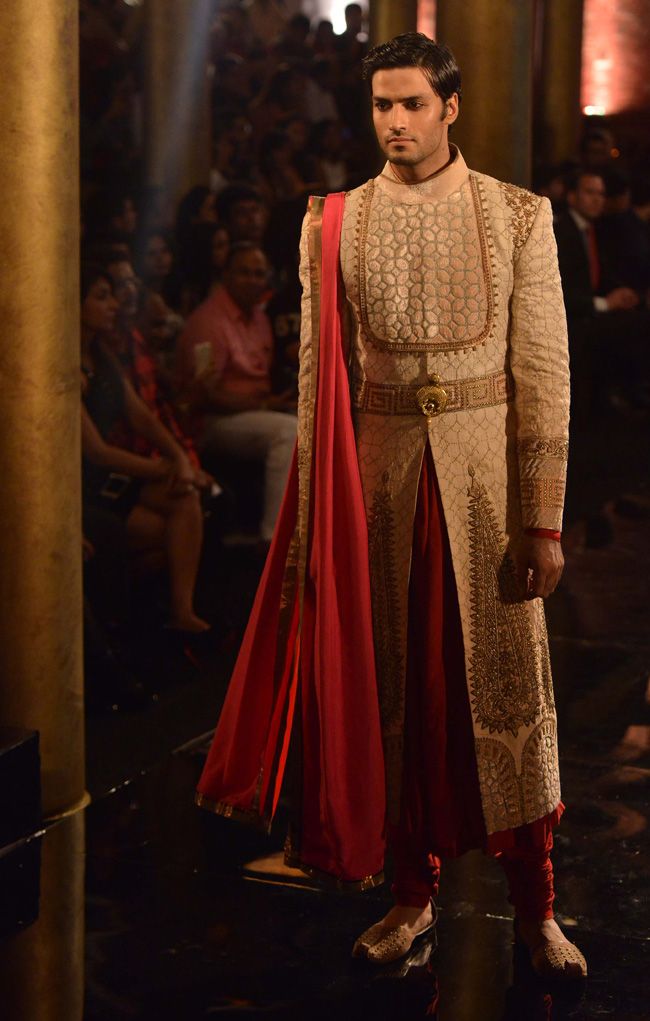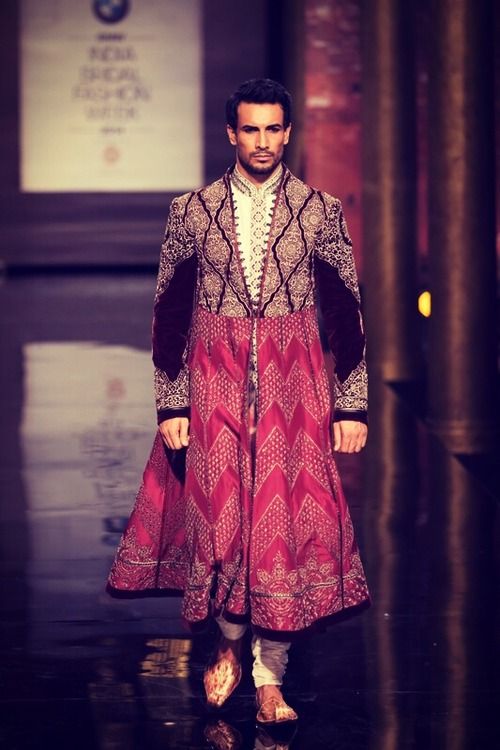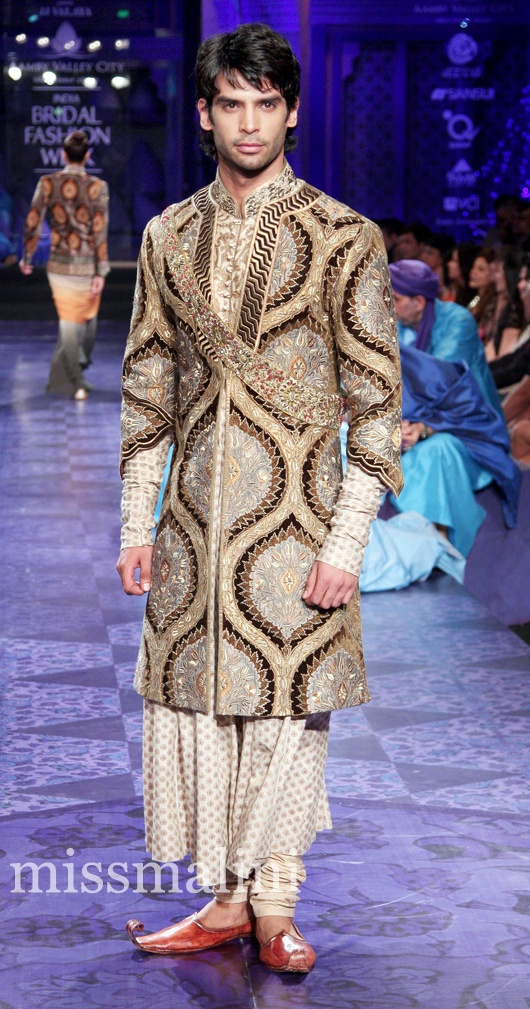 See More As: