Bridal Wedding Barat Dresses Designs Trends 2022-2023 Collection
Barat is a traditional day of the eastern areas, especially in Pakistan and India. The day is the wedding day of the bride and grooms with great wishes and new life. Both groom and bride want to celebrate this day with new blessings and the new vision of life. This important day must be celebrated with great arrangements and traditions. The dress counts most on this day as the bridal will be a center of attention for everyone. When she walks in the beautiful hall or marquee, then she is going to be a glorious star in the eye of everyone, surrounded by beautiful flowers, gems, shades, colors and embellishments that all will make a perfect day for her. The basic theme of the Barat is always been red from a year, it gives a perfect look to the bride as it is bride color and this color transforms in other colors then a perfect wedding dress will be ready. Here we are sharing the best wedding Barat dresses designs trends.
Every girl wants to look perfect on her wedding as this is her big day. As your wedding comes near day by day, the questions comes with them too. Like what I am going wear on my day? What designer to wear? What color contrast should be selected? Which salon should be selected? What colors combination will look best on you? What is perfect dress for you that will make your day? Will my dress correspond to make up and jewelry? These are the questions that you are wondering what's going to be happen on my wedding? But don't worry; here is the best news for you, this year a wonderful collection has arrived with great styles and designs for all bridals. What a fantastic job has done by designer this year as you can see dresses below? So let's have look at latest wedding Barat dresses designs trends for brides.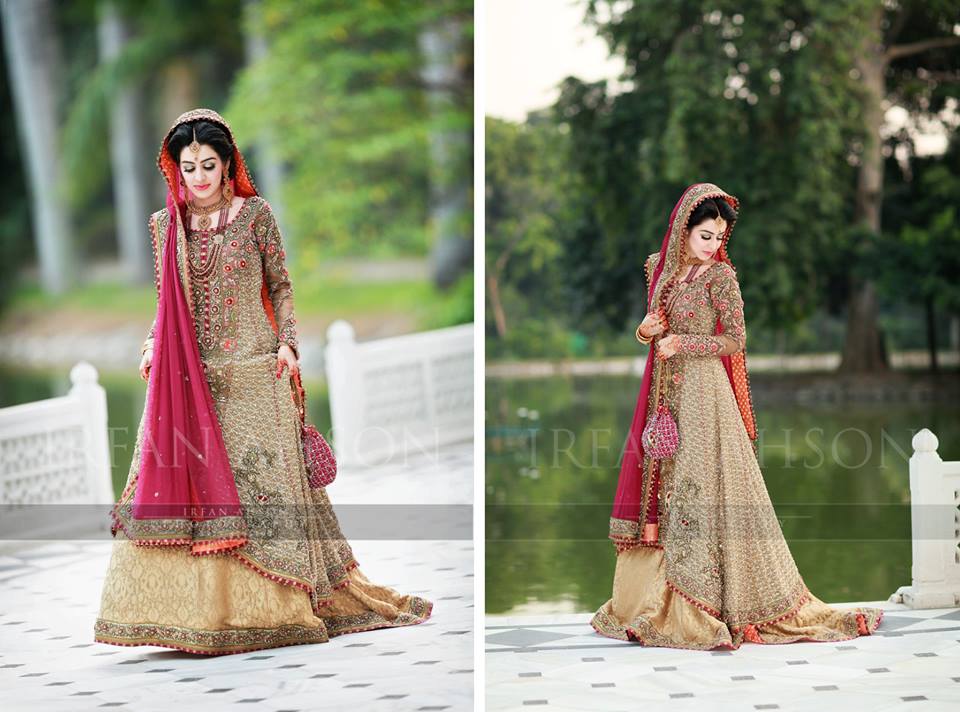 Latest Barat Day Wedding Dresses Designs Collection 2022-2023
Section for the Barat dress is the tough job but the Barat lehengas are the traditional dress for Barat for centuries. The lehengas are a great choice plus it is adorable and love by everyone and it looks best in the spotlight when the bridal comes in. this year, the very exclusive bridal collection has come in by designers, carrying different styles and looks like embroidery work like zari, Kundan, pearls, stones or cutwork. The shades are the darker like Red, dark pink, some hues are added with red as a contrast, vermilion and dark colors are best for Barat function. These Barat dresses are the combination of different hues, zari or Kundan work and dabka work; all are embroidered on fine cloth that makes the dress prettiest.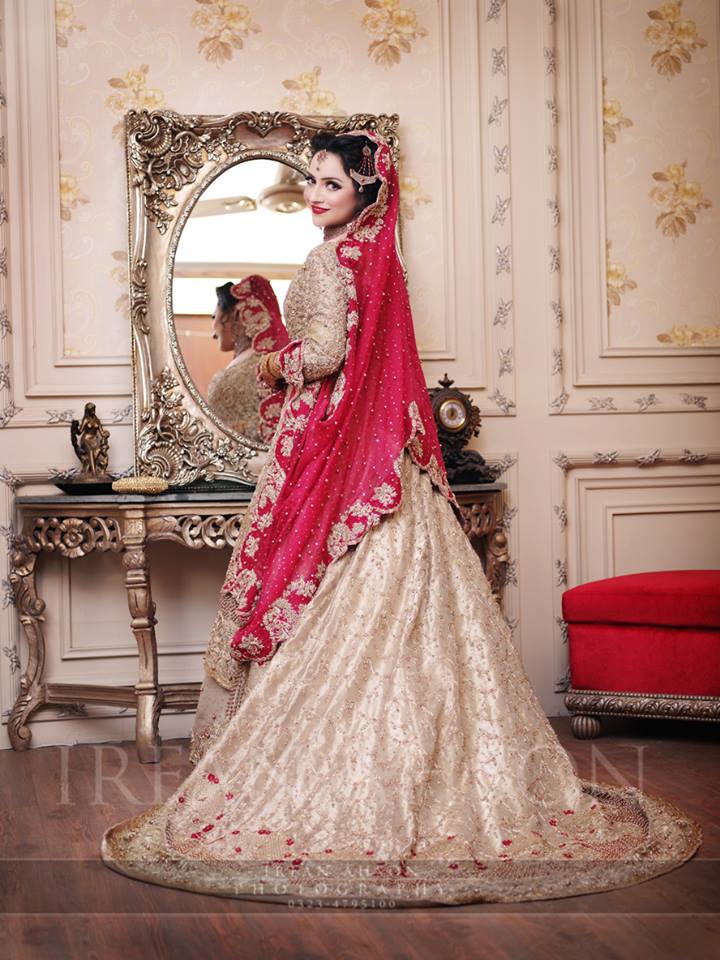 The shirt length can be longer or small but the medium shirt is trendier as much short. As its all your choice, follow the trendy fashion. The fishtail lehnga or simple one both can depend on your choice where as sleeves can also be full like churidar or half sleeves depends upon trend and on you. As in the end when the touch of embellishments, stones and gems will add to your dress with new styles that will make your dress the perfect for you.
Wedding Barat Dresses Designs Trends consists of beautiful embroidered designer and local bridal outfits. Wedding gowns are trendier for Barat nowadays as they look gorgeous and smooth. These Barat gowns are embroidered by heavy Kundan or zari work and pearls or beads can be added to them. These Barat dresses are kept in the long tail from the back of the gown that gives flawless look, as when the brides come in, all embellishments on the gown and dupatta will be shining all over, and that is going to be the best moment for the bride. Some gowns are made of double shirt or clothes like innermost cloth is made of fluffy or silk cloth and the upper one is a net that will give the perfect look to the bride. The fluffy gowns and shiny shades come behind the net, it will add the beauty and make your wedding perfect indeed.
Bridal Wedding Barat Dresses Designs Trends
Gold heavy tussles on the dupatta, look perfect as the dress counts, but the dupatta counts more as it will correspond to your whole dress, the jewellery, shoes and the most important thing, makeup and hair-do. These nice embellishments will look perfect on the dupatta as they are trendier too nowadays. So the red with great embellishments are going to make your day as you can see the following pictures below. As you can see a lot of designers has added more kind of fabrics like chiffon and velvet that make the dress more special. I hope you will have a great wedding.
See More As: