Latest Engagement Bridal Dresses Collection 2020 for Wedding Brides
Engagement is just another event before marriage that also holds importance regarding its setup including dress, etc. There is a range of latest modern dresses with trendy styles and color combinations that are presented by various fashion designers of Pakistan. Every girl chooses her engagement dress very carefully that should not be like barat's dress either that simple, it requires a moderate choice of elegance and graceful dress with appropriate colors as engagement bride is a center of focus for everyone, especially her dress. It is a fundamental event before marriage that is celebrated by bridal's and groom's family with proper preparations. In fact, high-class arrangements are made for this event; people love to celebrate this pre-marriage ceremony. Where fashion designers are working on wedding dresses, etc. they are also diverting their focus towards bridal engagement dresses, that is why today we have brought amazing latest engagement bridal dresses line for you guys.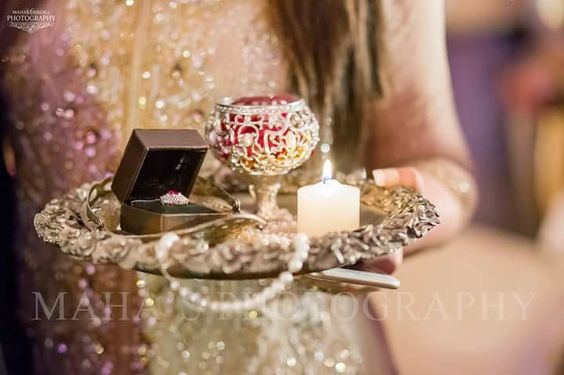 There is a large variety of designs and styles for bridal engagement dresses, some with heavy embroideries and others slightly simpler, depending on the choice.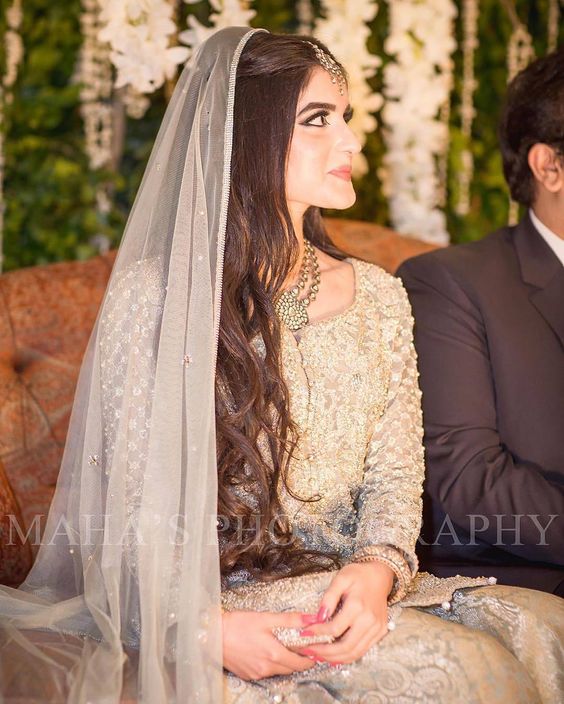 Asian Fashion Latest Engagement Bridal Dresses Collection 2020-2021
Every girl wishes to make every event memorable, and the one people will always talk about in good words, regarding her wedding. Similarly, she wishes to dress up well at any cost for this function surrounded by friends and close family members. As compared to bridal barat dress, bridal engagement dresses are not so heavily adorned with creative embroidery, but instead, these dresses are added little embroidery with stones, motifs, and dabka in light formations.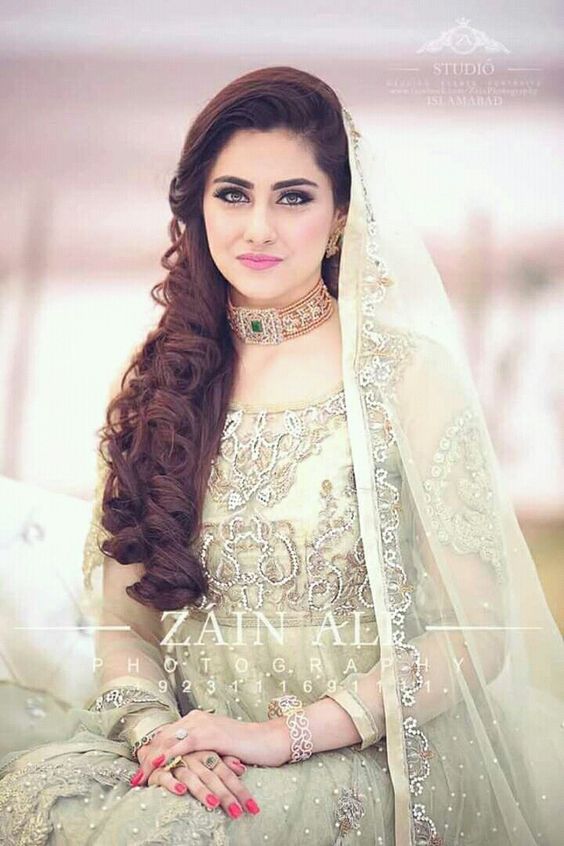 Also, the color scheme is not restricted, it all depends on whether the function is holding at daytime or night. Usually, lighter shades are selected for the day function and darker for the nights and makeup accordingly. Mostly the colors found in the trend these days for the bridal engagement dresses are purple, pink, orange, blue, peach, zinc, skin, golden, yellow, blue and some others.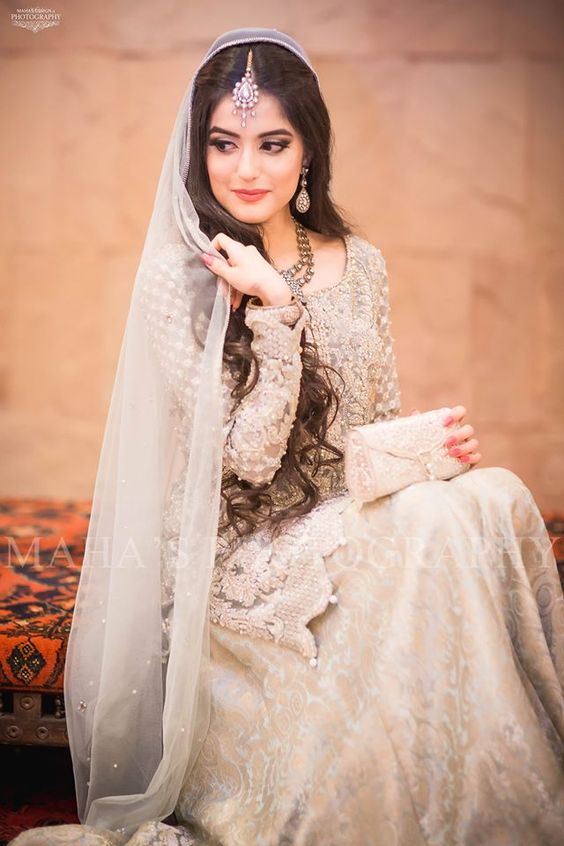 Bridal Engagement Dresses Trends:
The latest trend of these dresses is open shirt dresses, short frocks, peplums, shararas, etc. In latest collection of the bridal engagement dresses, the attires are adorned with beautiful work of stones, sequin, kora and other hand works.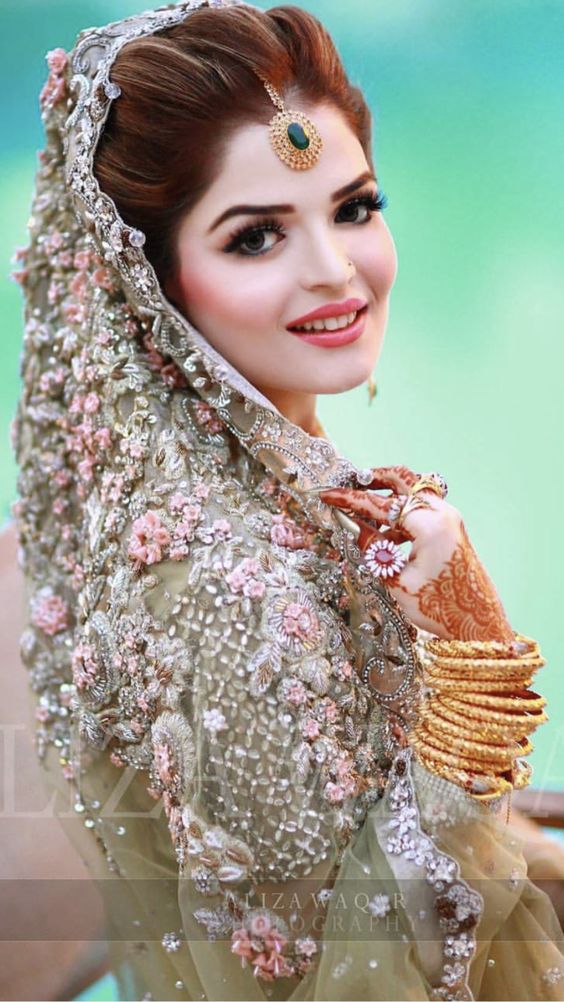 Most dresses are designed in light colors or made combinations with lighter colors. Other than open shirts, the trend of wearing frocks is still not forgotten by the designers and this time it is brought forward in even more attractive styles that you can also see via images below. Gown and maxi style frocks will look love for this event.
Hence, there is a range of choice for the engagement wear according to the latest styles and fashion through which one can look traditional as well as sophisticated at the same time including

lehengas

, open shirts, frocks, long shirts, etc.
A Light

Party Wear Makeup

is best for your engagement Day!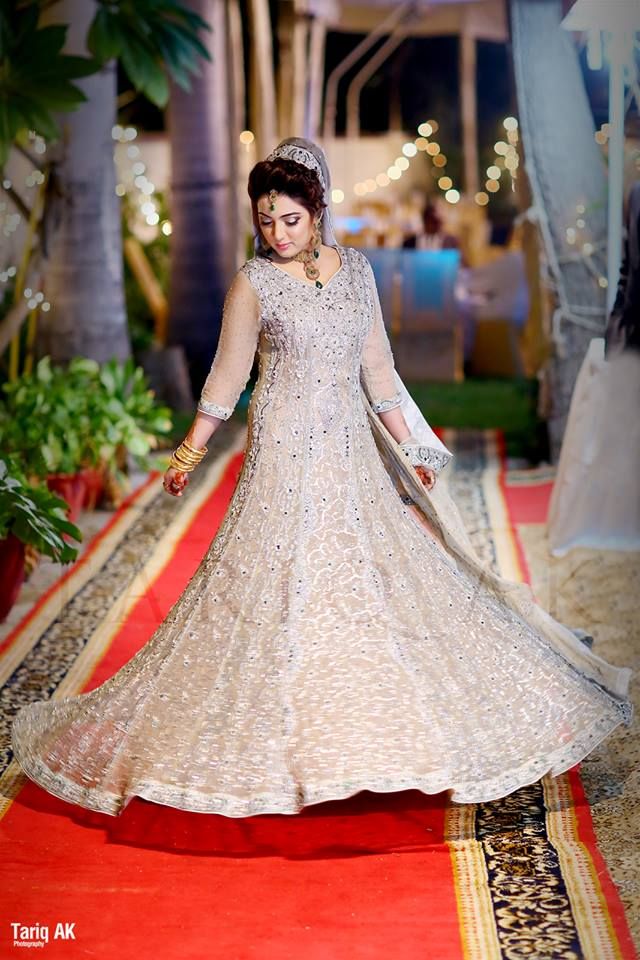 See More As:
Barat Day Dress designs For Pakistani Brides 
Waima Function Bridal Gowns & Dress Designs 
Mehndi Function Suits & Frocks Styles for Asian Girls