Step By Step Best Party Wear Makeup Tutorial, Tips & Ideas with Pictures
These days the trend of parties is so in. Doesn't matter if parties are big or small, they are always a rocking all the way out for someone. A party is not only the matter of getting together with friends, etc. and enjoying as the parties these days are getting higher in all possible ways but party has left no limits of sophistication regarding outfits and makeup, accessories blah. There are also many girls who find it hard to figure the right type of makeup before going to a party. That is why today here, we are offering you the best possible makeup ideas to make it handy application of makeup for young ladies. When someone hears a name of the party, a wild sort of image is formed in one's mind. Just like that makeup ideas for parties comes with the most famous and rich colors that are made easier via richly pigmented makeup products that are ruling the fashion markets and women are losing all over it.
Step Step Party Wear Makeup Tutorial, Tips & Ideas for Pakistani Asian Girls
Here, today I will give you an easy step by step tutorial by following which you can easily get perfectly ready for going to some party.
1.    First of all you need to apply a concealer to cover imperfections like dark circles. Then apply your skin compatible foundation all over your face evenly including neck. Also don't forget foundation powder or face powder after the application of foundation.
2.    Now correct and define brows perfectly with the use of pencil or a matte eye shadow that is close to the hair color.
3.    To get a light effect & a high forehead, take a white makeup pencil and apply it to the brow and inner corner of the eye.
4.    Use black or brown outline on the upper and lower eyelashes.
5.    Now it's time to apply eye shadows that perfectly enhances the beauty of your eye. Blend 2, three shades of eye shadows in harmony, choose the colors suitable with the particular dress you are going to wear. Apply silver or sparkle gold color eye shadow under the brow.
6.    Pick the same shades of eye shadow and apply a thin line below the lower lid delicately.
7.    Apply bold black eyeliner to the base of your lashes, and then use good company waterproof mascara on your eyelashes.
8.    Now clean up the debris shadow on the face with the help of powder brush.
9.    Your eyes are now done. Next it comes to lips, pick a lip liner, apply it and set the dust. Choose the same tone lipstick or lip gloss and apply it on your lips.
10.    The only left step is cheeks makeup. Put a blush on of suitable color with lipsticks, I suggest you to prefer creamy blush as it gives shimmer to your skin and helps it glow.
Here, you are done with perfect party wear makeup. Hope you will get help from this step by step tutorial for your next party.
EYE MAKEUP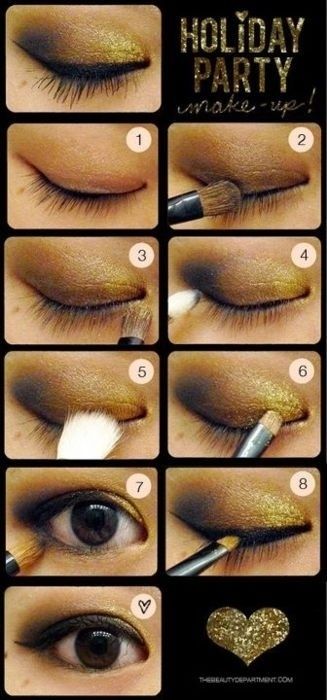 SKIN FOUNDATIONS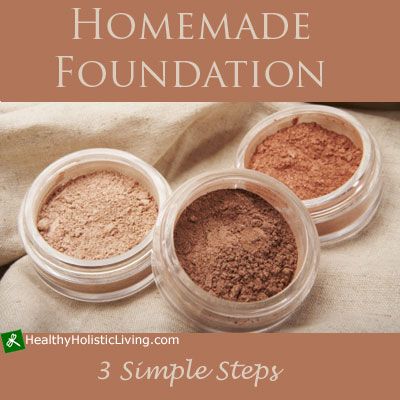 LIPSTICKS – LIP & EYES COLORING – PARTY MAKEUP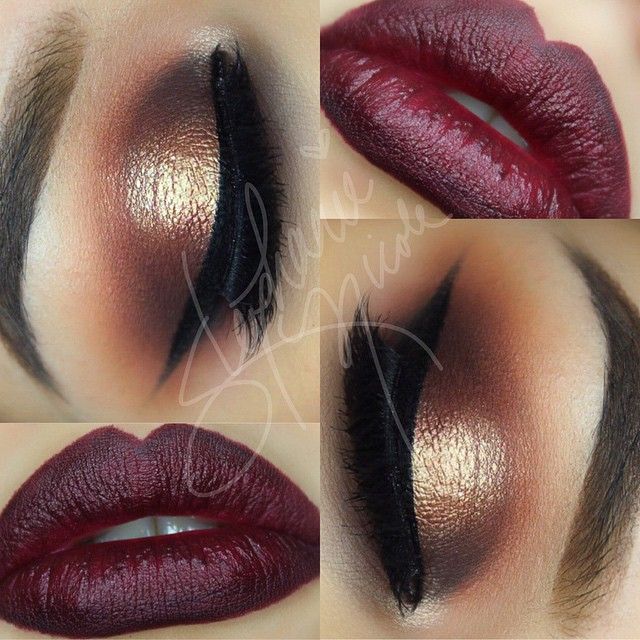 LIP TUTORIAL FOR PARTY MAKEUP
EYE SHADING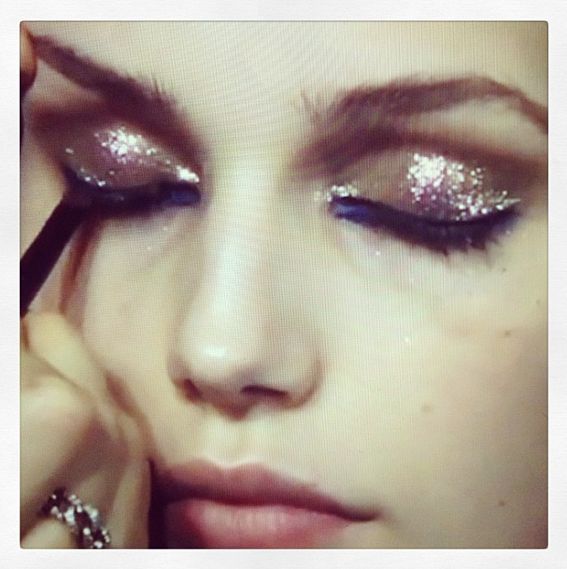 PARTY WEAR HAIRSTYLES & HAIRDO'S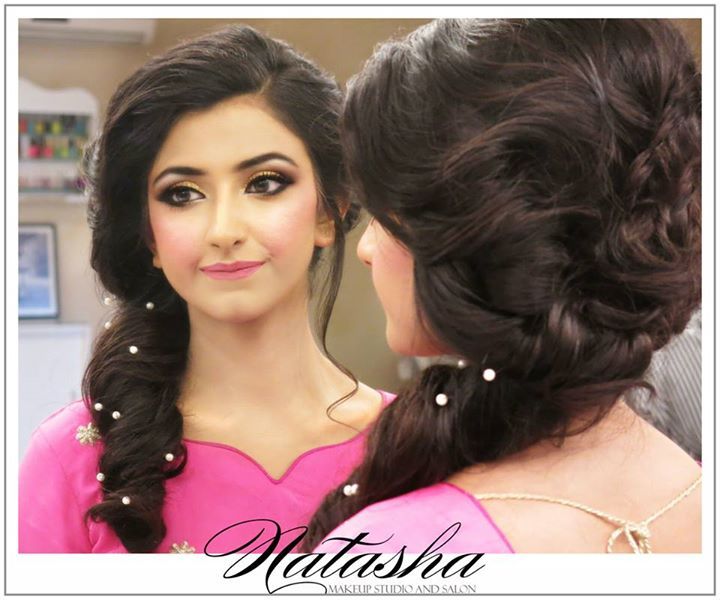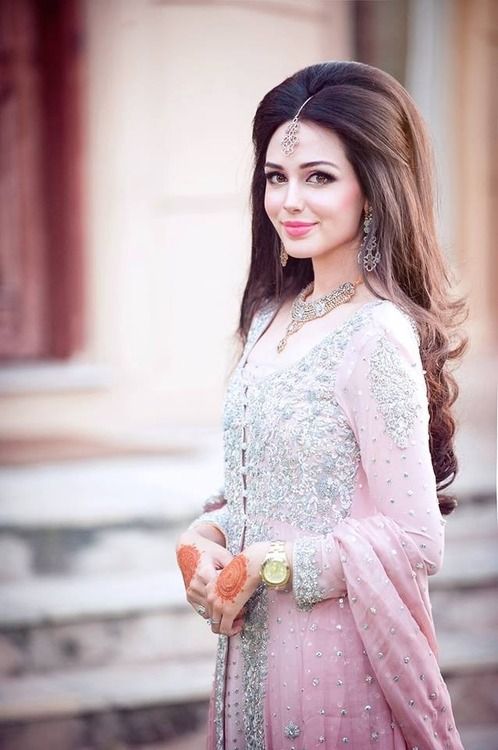 See More As:
Latest Barat Day Dresses collection for Wedding Brides 2015-2016
New Walima Day Bridal Dresses designs collection for Asian weddings
Mehandi Day Ideas & Tips – Dresses Designs & Collection 2015