Best Indian Bridal Makeup Tutorial Step by Step
For all Indian girls, if your wedding day is coming soon ahead then here is a thing of your interest. Every girl wants to give her best look on her biggest day of life. Where there are many exciting things about marriage, there also are many stressful ones but for what you don't have to worry is your makeup. Through the step by step tutorial I am going to teach you today, you can get a glamorous and dramatic look that will win the hearts of the crowd. today we will discuss the latest Indian bridal makeup tutorial.
Best Indian Bridal Makeup Tips, Ideas & Tutorial to Try:
This indian bridal makeup tutorial is very easy to follow.
Step 1:
The first step of every makeup is concealer and foundation definitely. Hide your dark circles by using concealer, this will provide stronger definition to your eyes and also demolish the tired and dull look. Use a good company or branded product for not only concealer but for all the makeup you are going to use for your wedding day. Quality matters a lot for better results. After concealing, apply a thick line of dark black kohl on your upper lash line. Neatness is not the utmost requirement of this step as later on we will be smudging it.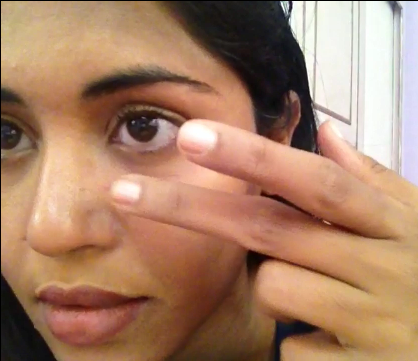 Step 2:
Now apply a shimmery purple color or the most prominent color of your dress above the Kohl and blend it softly with eye shadow brush. Then apply a bright eye shadow of pink color or again according to the outfit color above the natural crease line of your eye. Softly blend this eyeshadow along with the previous one and give an even look to your eye shadows. A variety of branded eye shadow kits is available in the market that may help you sorting out the right color.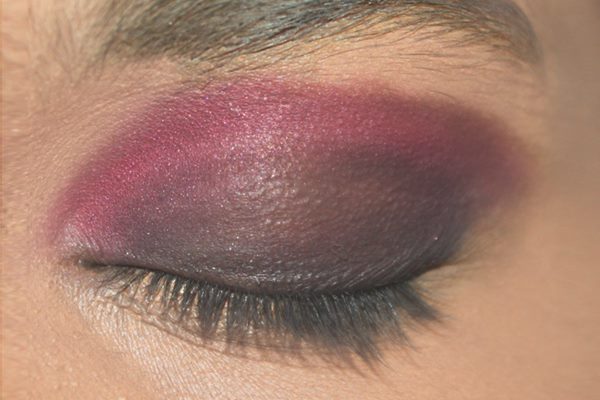 Step 3:
Fill the center part of your moving lid with shimmery golden color. It helps lifting your eye and gives gorgeous look. Create the shimmery golden look of your eye and then apply a matte black eyeshadow to the outer V of the eye.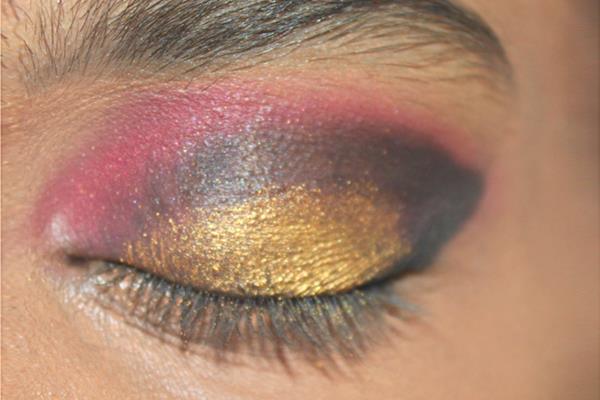 Step 4:
To create a soft smoky look, blend the eye-shadows well and for this purpose use a soft tapered blending eyeshadow brush.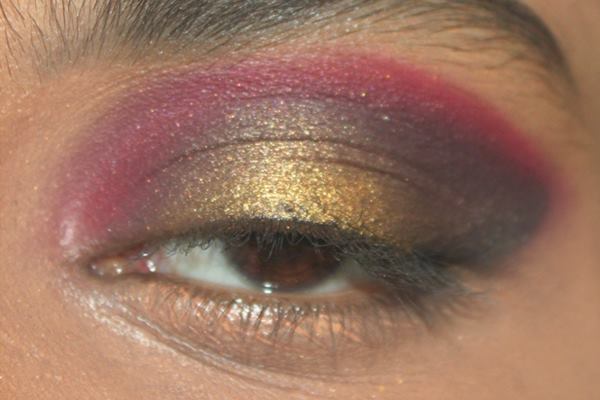 Step 5:
Now apply the same purple shimmery shadow over the crease, this will create depth. After that use liquid black liner, I suggest & draw a thin winged line that will create a dramatic look.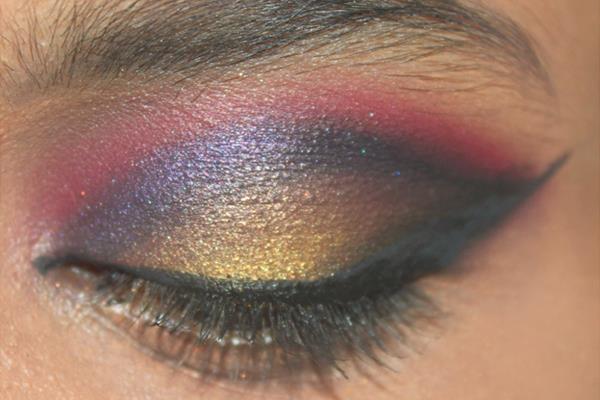 Step 6:
Embellish the lower line with the same purple and gold eyeshadow, this will create a balance in the eye. Now darken the waterline with black kohl.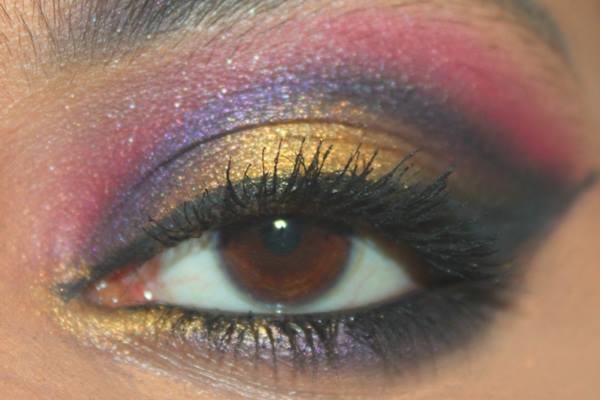 Step 7:
Let's come to eyelashes, as a bridal you need to put false eyelashes and volumetric mascara. Your eyes are now complete.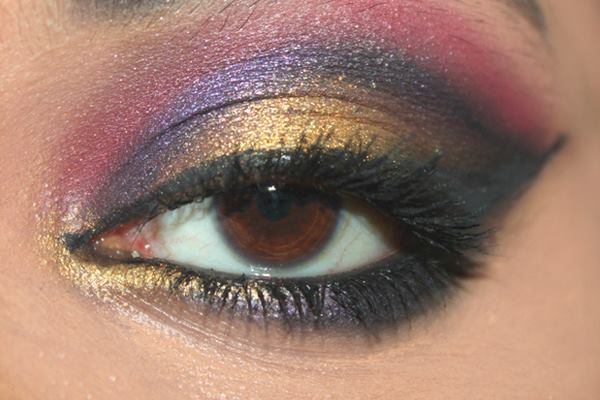 Step 8:
It's time for your remaining face. Apply a flat foundation over your face and neck. Then afterward set the foundation with face powder to prevent budging. Remember that you always have to give time to your foundation to settle down.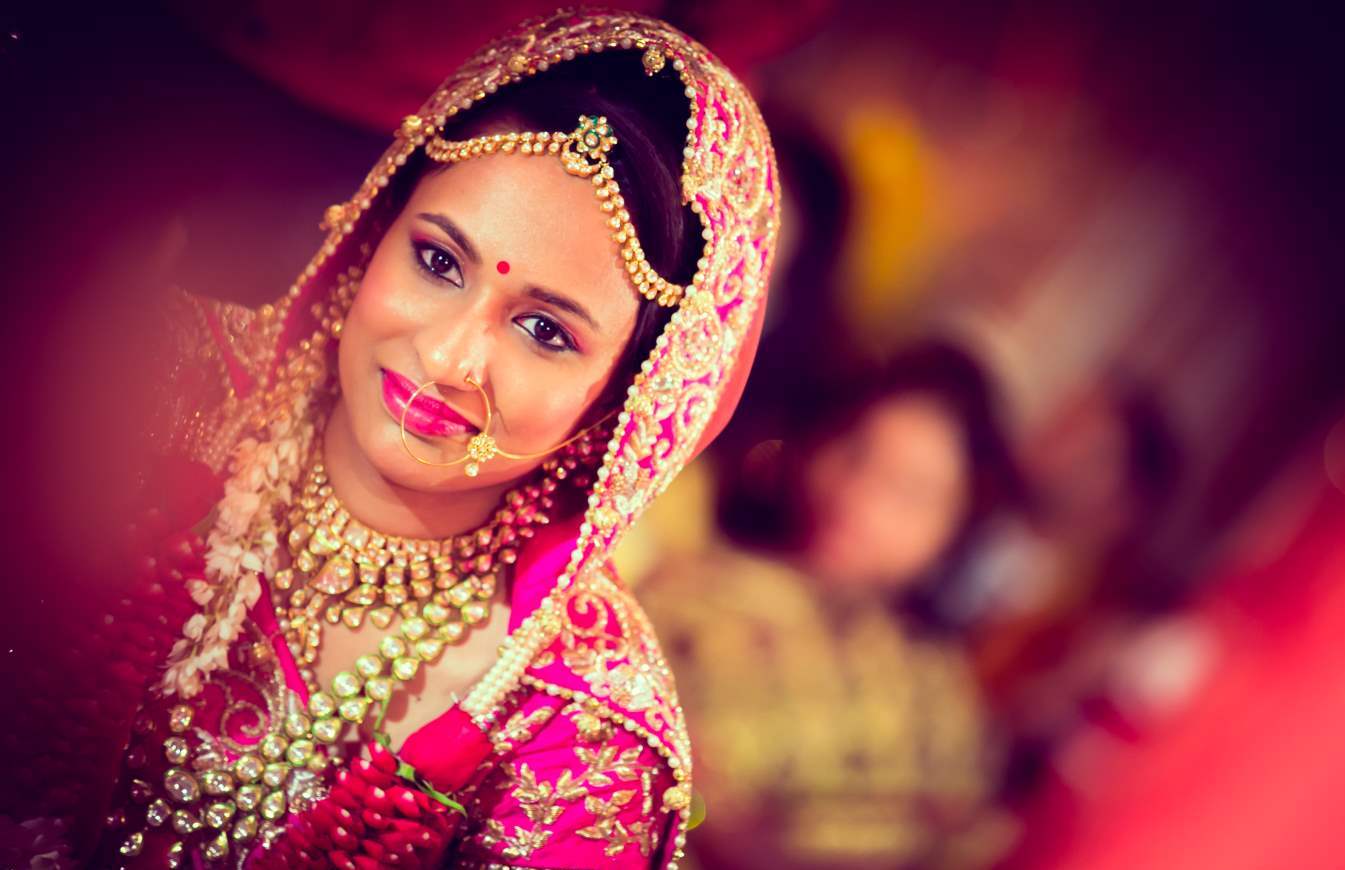 Step 9:
Apply a light pink or peach matte blush to cheek area for the dominance and soft touch of your cheekbone.
Step 10:
Apply a red, maroon, nude pink colored lipstick on your lips. As the eye makeover is heavy, so you better make a choice of soft color.
And a complete Indian bridal is ready. It was easy than you expected. Keep on checking us and stay updated about the things you like to know.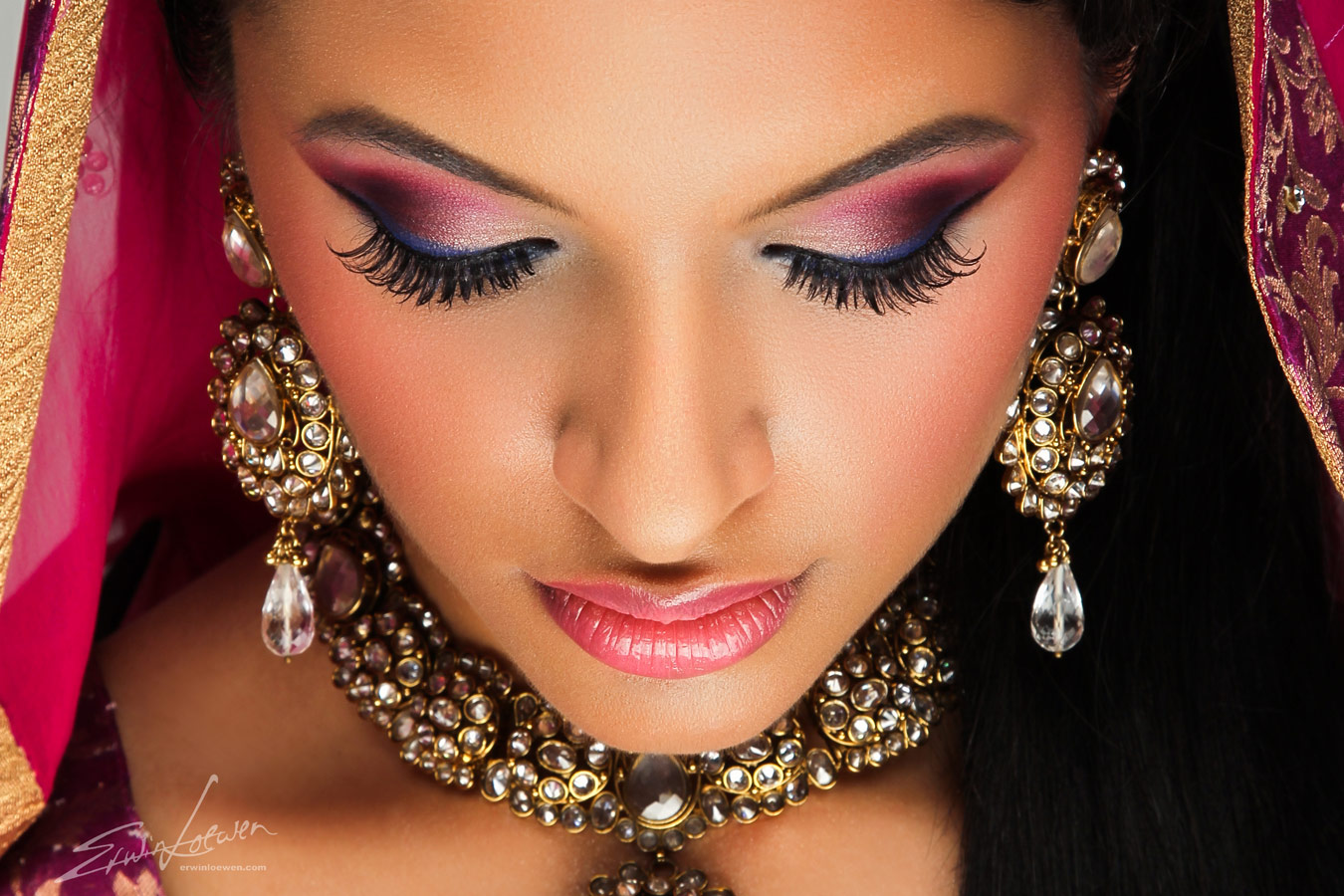 INDIAN BRIDAL MAKEUP LOOKS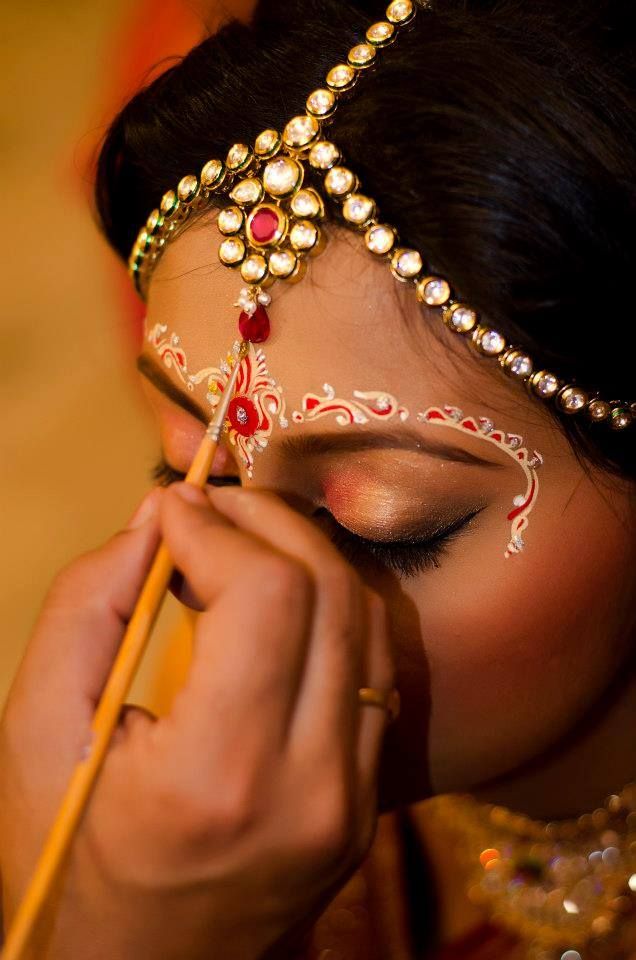 See More As:
Latest Party Wear Makeup Tutorial To Have an Amazing Look
How to Apply Base Makeup Perfectly? Stepwise Tutorial 
How to make your makeup lasts longer & look flawless: Tips & Ideas