Top 7 Eyeliner Styles to Get Bigger & Attractive Eyes
Hey dear friends and gorgeous ladies, like every exciting morning article, today I have really important tips and techniques for you, that how can you apply a perfect eyeliner on your eyes, what type of eyeliner style will suit you? Do you know the tips? Do you know how can a perfect eyeliner shape can be applied in a flow? For all such queries, I have collected top 7 eyeliner styles for you that can help you in having a perfect eye look. Casually you cannot wear a whole make up every day, as to apply eye shades then merge them, this is time-consuming work, that's why the eye liner has solved this problem. By only applying an eyeliner, you got a perfect eye look in shape and attractive manner. So, no need to worry about anything, because just by the magic of liner, your makeup is perfect. But dear lady, it's really important to know that which type of eyeliner will suit you as it depends on your face features, enhancing your personality. So before applying liner thingy, first try these styles as given below to get that which one is enhancing your face features.
Winged Eye-Liner:
It is the one of the famous eye-liner that likes by most of the women. It started from the corner of the eye, and from the middle of the eye, curve starts and moves towards upward direction making wing as shown in the tutorial.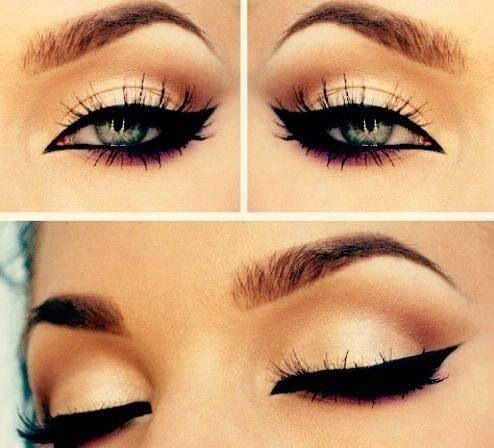 Tutorial 
60's Eyeliner style:
Someone has said well; Old is Gold. Dear ladies, the years before, women have discovered the fashion very well. Do you know, in 19s, the fashion of 60's eyeliner was very famous and popular, and still it is now 😉 Now we have discovered the best makeup techniques, but 60's eye-liner completes every makeup. As in below pictures I have showed step by step tutorial.
Wow, what an amazing golden times art! The way liner splits between eye lashes and eye curve, it's surprisingly amazing, and fantastic oldie look.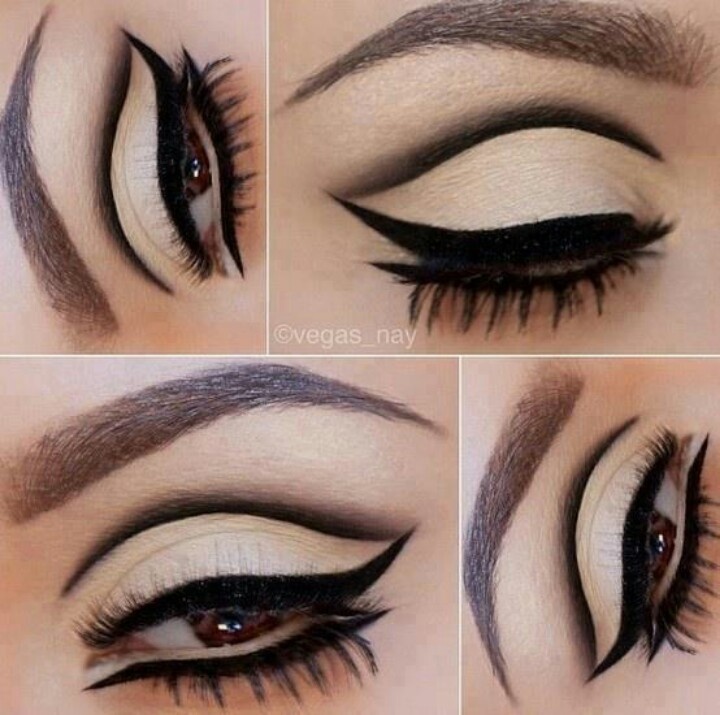 Tutorial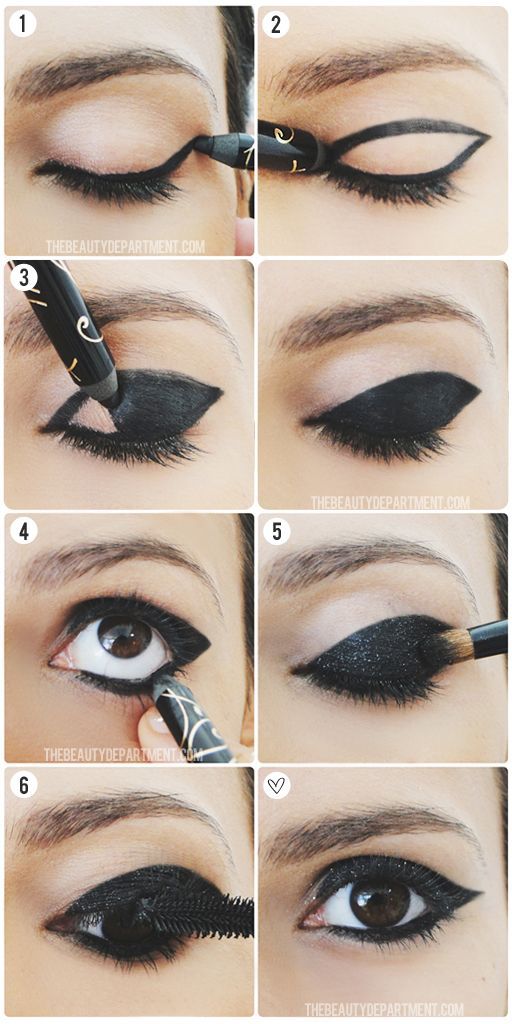 Cat Eye Effect:
Cat eyes are always famous eyeliner style from the start of the makeup. Cat eyes look fabulous and cute as they give Chinese look to your eyes. So you just have to apply it straight then make an edge from the end as shown in pictures. Follow them gently.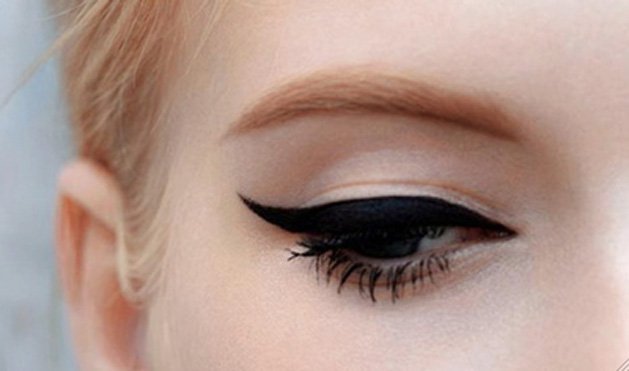 How to get Cat Eyes- Tutorial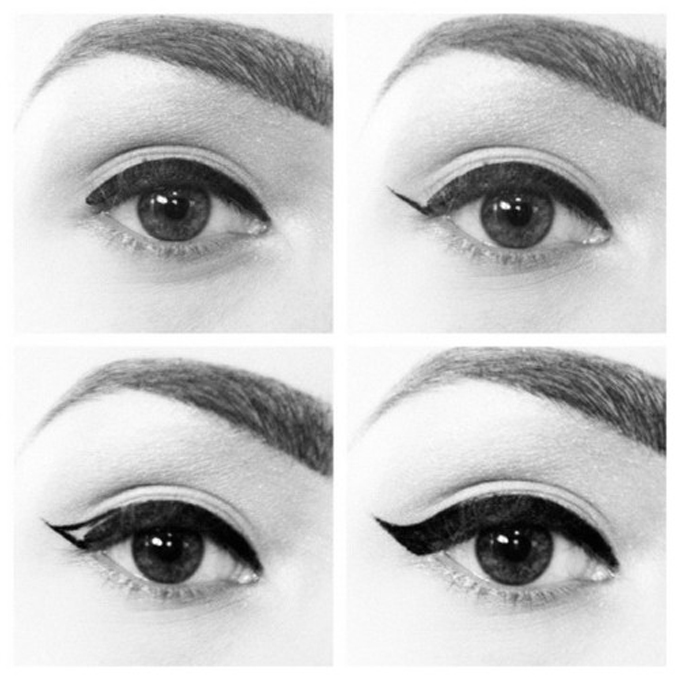 Smudged Eyeliner:
I always love this eyeliner, as its perfect with casual wear dresses. You just need to have these things, thin eyeliner brush, black pencil. Now apply thin coat up to the edge of your eye, then apply below lower lashes. Now merge both lines at the end of the eye making a curve. Wow, it looks amazing. But wait a minute girl, the job has not been done yet now take out your black pencil, apply below the lower eyelashes, merge it roughly as it is giving a smoothly black eye look fantastically. Follow the pictures below and best of luck.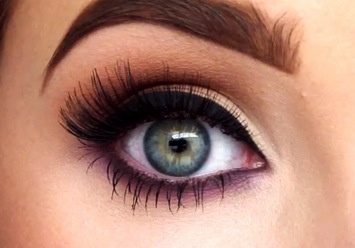 How to Make Smudged Eyes- Tutorial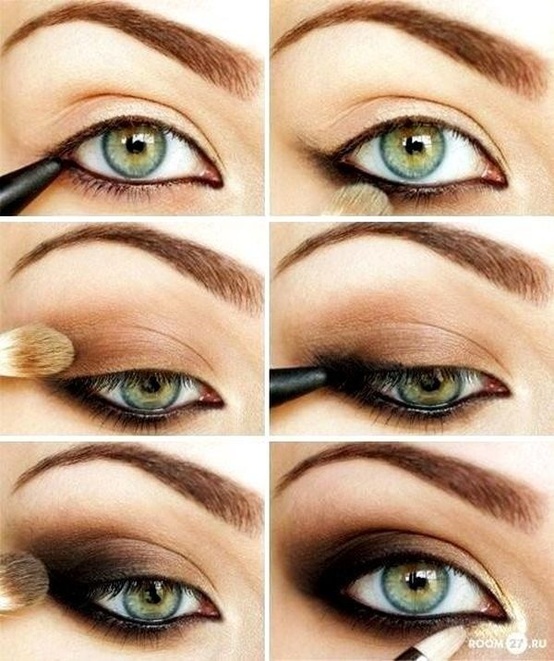 Flick Eyeliner:
It is one of gracious eye-liner style, as it adds more beauty and fantastic look to you. It enhances your eyes look by applying it in a way. People mostly apply this one as it is very easy to apply and great for your eyes. Need a tutorial? Oh yes, see below.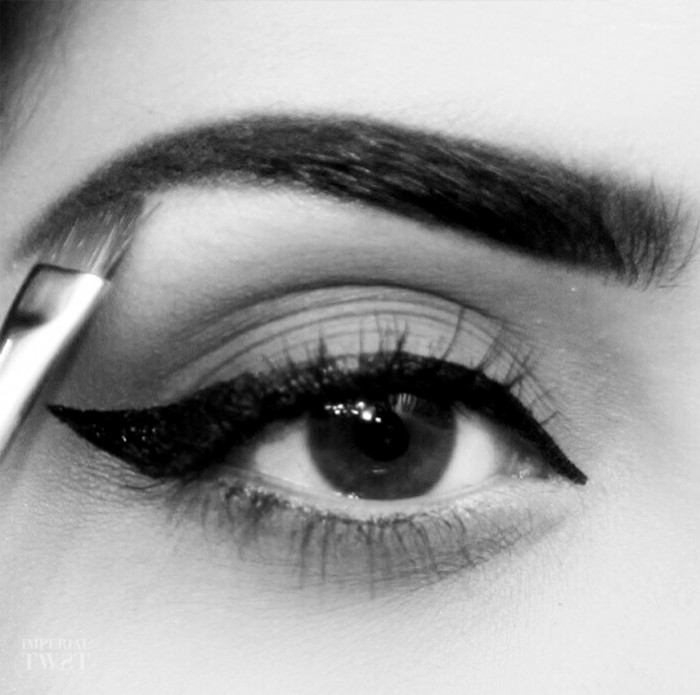 Tutorial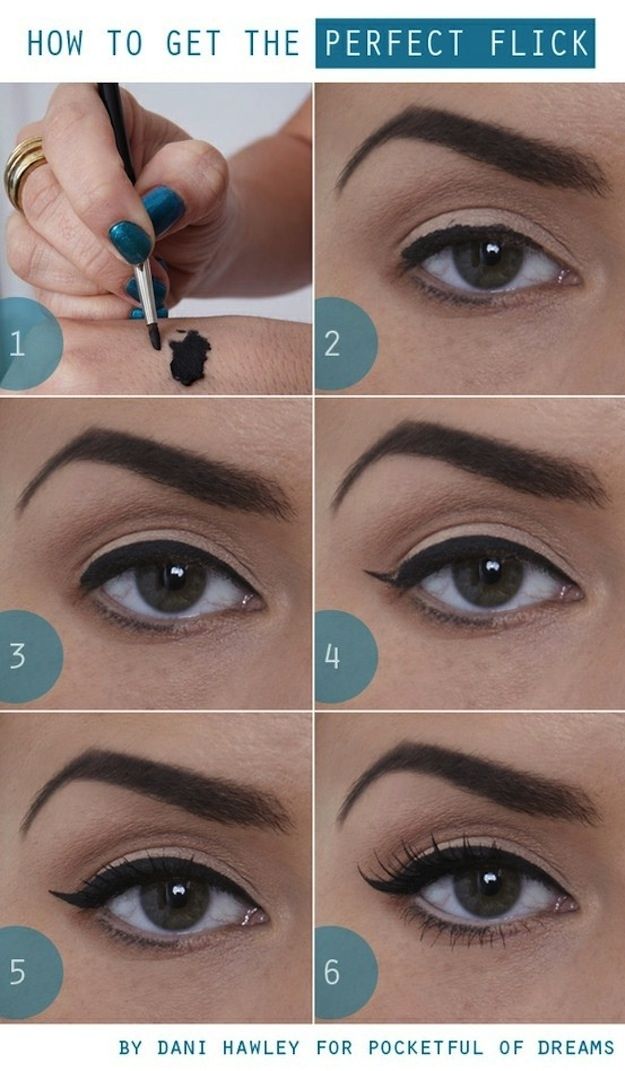 Retro Eyeliner:
Do you like thick eye-liner? So dear lady this liner is perfect for you. There is also another reason for this style, are you not good at eye makeup? Then this style is perfect for you, helping you to complete your makeup look. Apply thick eyeliner on your eyes, making an edge at the end. Now take out any colored pencil or liner, apply over the eyeliner, perfectly and smoothly. Wow, what a perfect combination of a black and colored pencil! For more details, follow these pictures.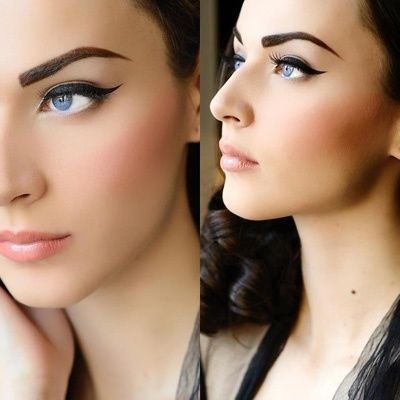 Tutorial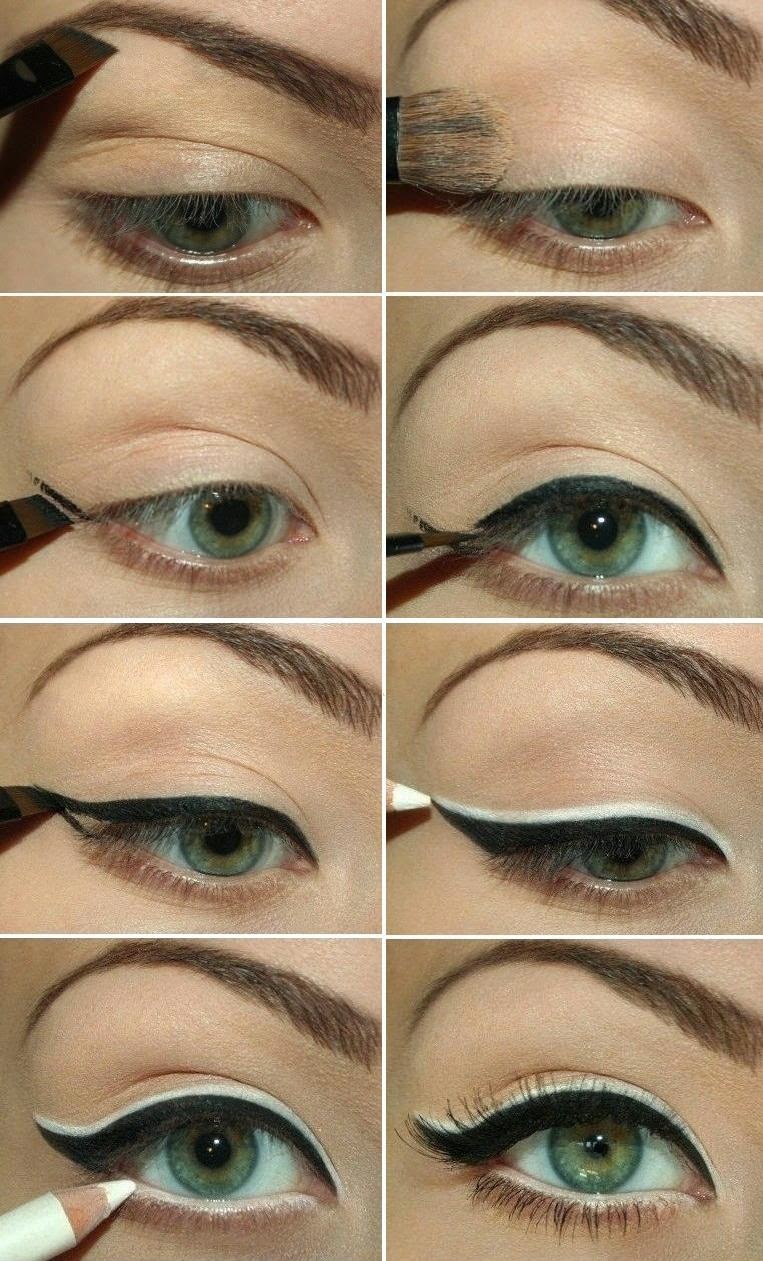 Fishtail Style:
I have tiny eyes, which type of eyeliner will suit me? Oh, dear lady, this is not a problem, you can have wider eyes by applying this eyeliner style. Make a tail from below eyelashes and upper eyelashes as well, smoothly and gently. Wow, it looks amazing, as your eyes look bigger now.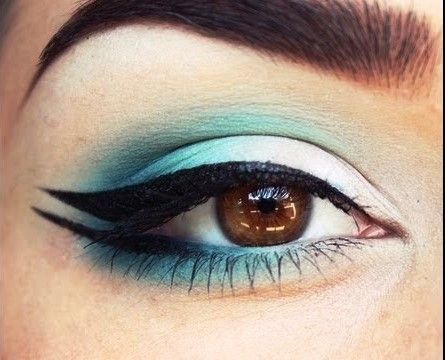 Fishtail Eyes Tutorial

Best Eyeliner Styles & Looks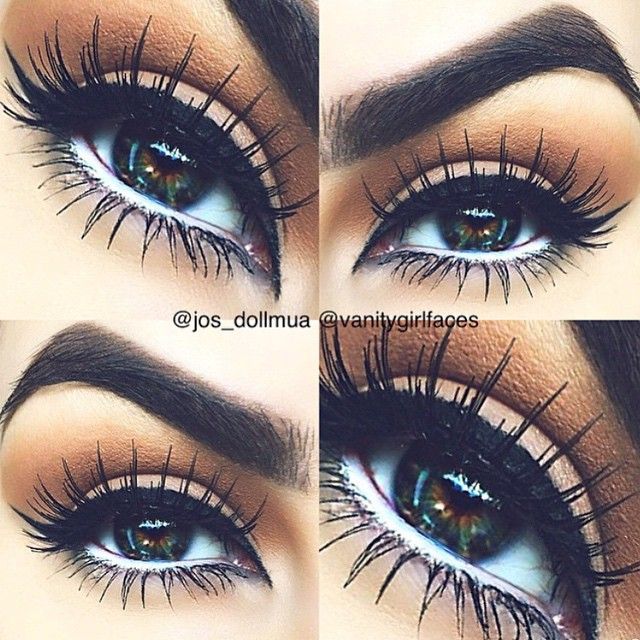 See More As: