Most Popular Latest Ombre Hair Color & Hairstyling Trends 2019
We often listen to ombre styles, in fact, we often see it among celebrities. It is a technique in which hair tends to have richer roots and lighter ends i.e. half of the hairs are colored with different color and the remaining half with some other one that is totally your choice to select the dimension and colors that you think suits you the most. Girls are so picky about their hairstyles, cuts, and beauty. So, here today if you don't know about ombre hairstyles and hair colors that are slightly impossible. But if you don't then I am going to amaze you girls and the one who already know then you are going to learn more today. Rumors say that dip dye ombre trend is now dead but have you ever looked at celebrities? Most of them are wearing ombre hair color and hairstyles like Jessica Alba, Jessica Biel, Lauren Conrad, Gwyneth Paltrow and many other popular female celebrities have chosen ombre style. In fact, this style is drifted towards more and more new variations with another name 'sombre'. Chocolate to caramel highlighting, dark brown to russet dying, brown to blonde transition, dark brown to copper, sun-kissed ends and lot more are the popular variations of ombre hairstyles. It all depends on the tint of hair, skin tone, and complexion, moreover choice of the girl that which color of dye you select.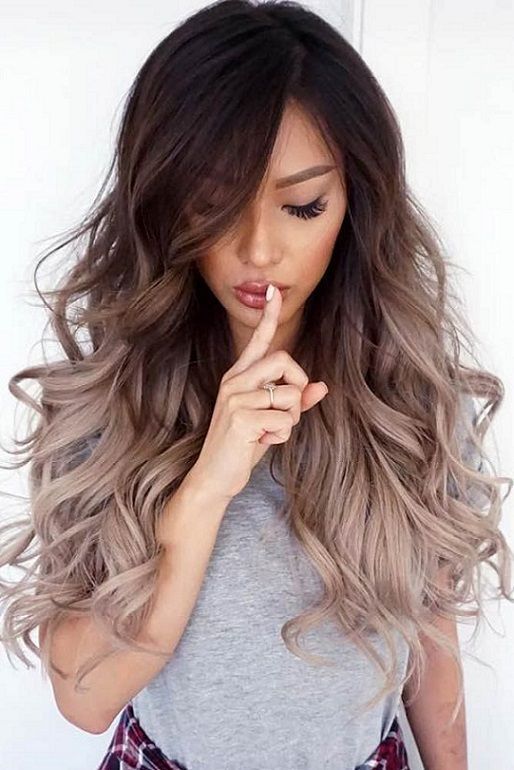 Most Popular & Latest Ombre Hair Color & Hairstyling Trends 2018-2019
There are so many ways of wearing different forms of ombre's hairstyles. So, let's see how this trend can be worn exactly. Braided bun looks so classy; similarly, hair twisted into beautiful curls, straightened deadly are the best-suggested ombre's hairstyles of all the time. Another idea is to have a blend of two lighter shades of orange, pink, gold will give a perfectly adorable and chic look to your loose wavy curls or straight hair's bow style. And let me mention that there is nothing to bother about hair length, short and long both types of hairs can have ombre style in their amazing ways. Make the ends of your short hairs sun-kissed, and here you go with the latest trend of this year.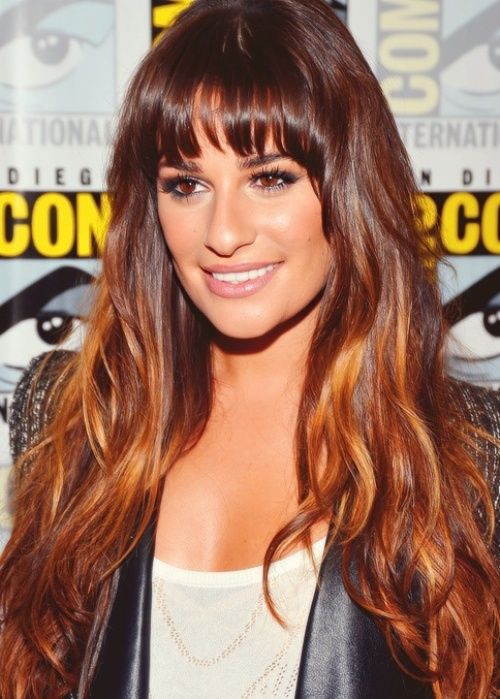 Be very careful about the quality of a dye, fine application, and expert advice before having any color on your hairs. It's better to see a demo before reaching any final decision; it will help you make the right choice of colors and styling you are going to do with your sombre hairs. The images below can help you choosing style and transition effect, making it easy telling your hair expert about your choice. While selecting the ombre hair color you must choose according to the personality that gives you the best look. go for red, maroon, plum color if you have a fair skin. If you have a medium skin tone then shades in brown will seem good. For dark skin tones choose medium shades.
Ombre Hairs for Dark Women:
Dark women love to color their hairs more than one shades. Like seeing many celebrities such a Rihanna, the popular singer goes for a light brown shade complimented with the dark one. It looks so good on her.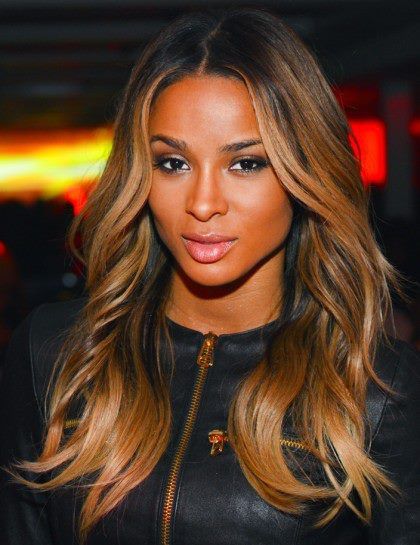 Purple Ombre Hairs:
Yeah, purple looks a little bit bold as well as classy. The heroines in the 90's mostly going for the purple trend. Nowadays a little blend or a complete purplish look has been carried out by most of the young women who prefer to stay smart as well as modernized.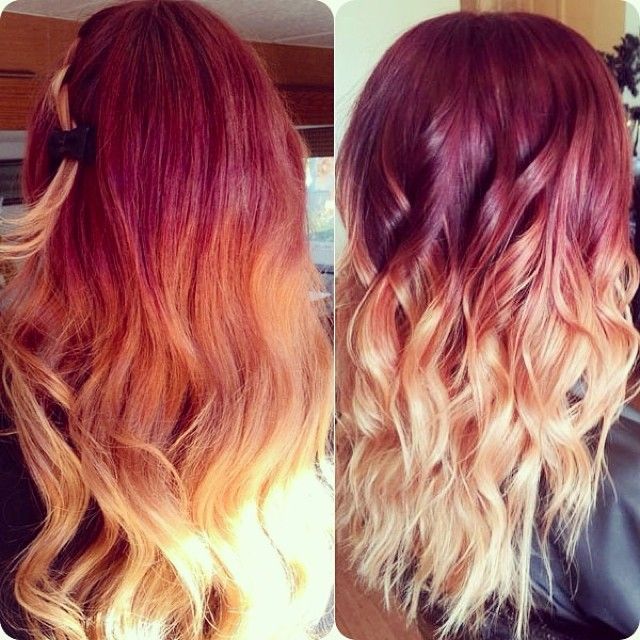 Light, Dark & Medium Brown Ombre Shades:
Take a mix of light and dark brown to give a stylish yet chic look towards your hairs. It suits you best if you have long hairs. Also, it is perfect for summers casual look and medium skin tone people.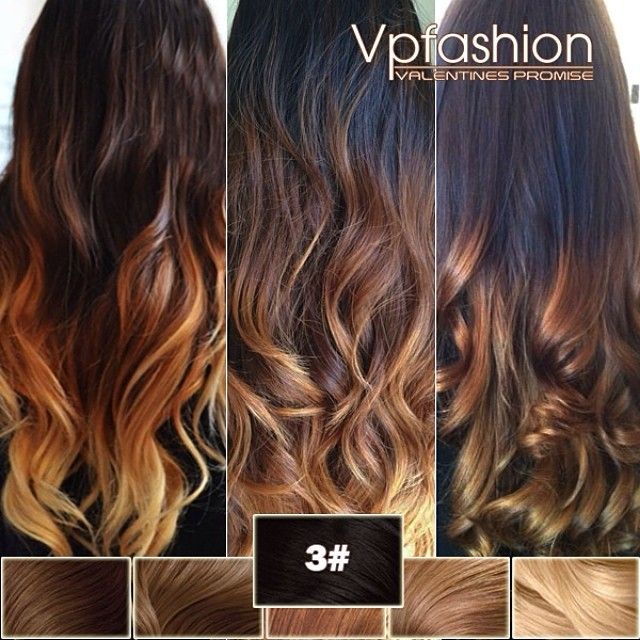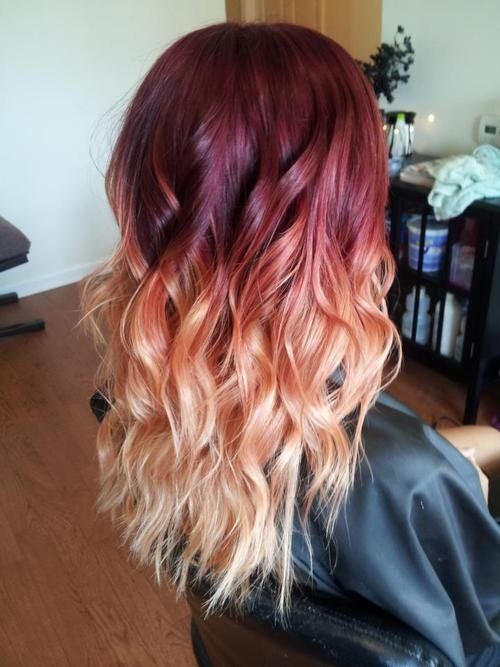 Red Ombre Hairs:
The red and tint of red in other colors also look elegant. It is best for the party look and weddings. Also if you have a fair skin then it goes excellent with it. Let us look at the following images just posted below.
Blonde Ombre Hair Colors:
Any color with the blonde suits but the shades in grey, light brown, golden brown ensembles the most. Dye your hairs in the best combination depending upon the length of your hairs and your skin color.
See More As: