How to Choose Lipstick Color According To Skin Tone
Colors define beauty, they bring vibrancy to everything they touch. Same holds to be true when it comes to a perfect makeover. Without a colorful dash of lipstick, every makeover seems to be incomplete. Lip color complements your accentuating eye makeup and highlights the curves of your face. Selection of the lip color, however, needs much care and attention. Using inappropriate shades without considering the type of makeover you're opting for, is one big mistake that most of us do. Having basic aesthetic and idea of certain tips and technique is necessary when it comes to lip color, whether to go for a glossy finish or matt outlook, this questions must be answered in your mind when painting your lips all glamorous. Today we will discuss how to choose lipstick color according to skin color properly.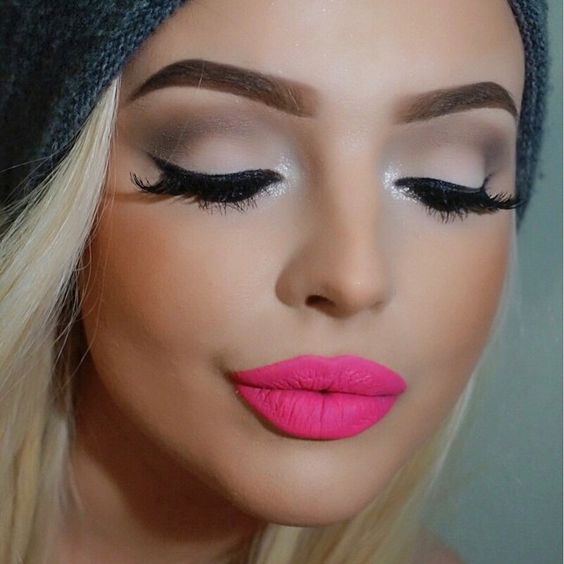 How to Choose a Proper Lipstick Color According To Skin Tone
Moreover always eye for those shades which would go with your own skin tone. Every skin tone is unique in its type, color and texture, so choosing the right lip color according to your skin tone will lead you into the right direction.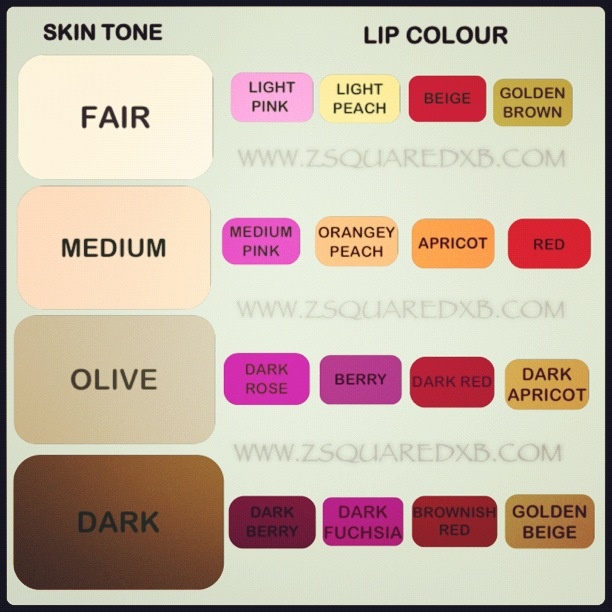 1. Identify Your Undertone
The very first step is to identify in which category your skin tone lies, whether it's dark, fair or tan each of them is categorized into two undertones of yellow and pink. Yellow undertones are comparatively warmer than pink. This greatly helps while selecting the right lip color. And the best way to find out about your undertone is to check the colors of vein appearing in your wrist. If they appear blue then you have pink undertone while if they appear green then your skin has the warmer undertone. Veins of both colors appear in the people with neutral skin tone.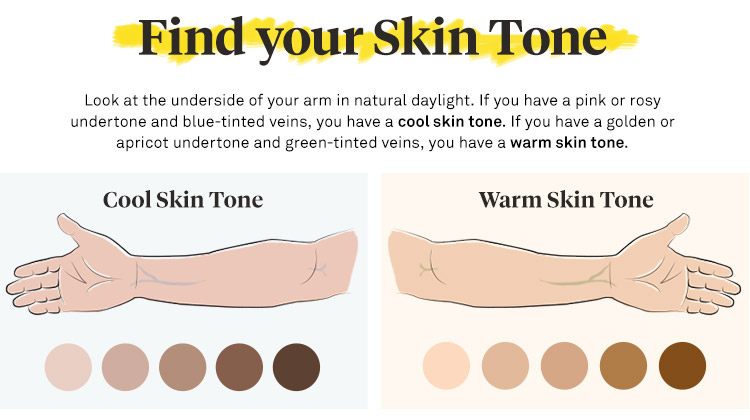 2. Know Which Shades Work With Your Undertone
After determining the undertone, it's time to find out which tone goes with what color. For every skin tone, pale grayish lip colors should be avoided, they give quite a dull impression. Whereas girls with yellow undertones should go for warmer shades and the one with pink undertones should opt for purples and blues.
3. Lip Color based on Your Skin Tone
Olive Skin Tones
Such skin tone is somewhat more neutral, therefore it has more edge over others as the variety of colors go with this skin tone. The range includes nude, orange, pink and red. Considering what you are wearing you can also use bright shades of lipstick.
Fair Skin Tones:
For fairer skins, for choosing lipstick color to take use of red and deeper colors is good but paste soft colors are also the other way to make your face bloom. Avoid using pale dull shades, as it will make your face look paler. Bright, exciting colors are made to add more life to your face.
Darker Skin Tones:
For choosing lipstick color for dark face, Never go for light, bright or pale shades of lipsticks. What you need are deeper or darker shades of lipsticks. Deep plum, berries and red are three most perfect shades of lipstick for darker skin tones. To add life to such dark shades you can always add gloss or a bit of lighter shades over it, just to make your lips look fuller.
See More As: