DIY French Manicure: French Nail Art Step By Step Tutorial
Look wise, hands are another important part of the body. One should take good care of her hands giving the proper massage and care. Nails Are parts of your delicate fingers that can enhance the beauty of your hands. Young girls these days have grown their nails long and many times are seen with beautiful paints & nail arts of gorgeous colors looking even more attractive. By the time, I have come up with various kinds of nailarts, here today we will discuss French nail art/manicure & you will learn via detailed step by step tutorial.
How to do a French Nail Art? Step by Step DIY French Manicure Tutorial
Give your hands chic & polished look through French manicure that you can provide your nails simply at home. All you need to do is select a clear base or pale pink coat to make your tips pop with the crescent of white nail paint blah.
If you have applied some nailpolish on your nails then at very first step remove it using any nail polish remover and cotton. Remove properly all the traces of nail polish in order to get left no marks or lines. Remember that acetone nail polish remover if stayed for a longer time on nails can make them dry & cause damage to your nails, so you better choose a chemical-free nail paint remover.
Then trim your nails, this type of manicure & art suits better on longer nails, so you don't have to trim too close to your fingertips. Nail clippers are available for the removal of uneven spots trimming the nails all in the same length.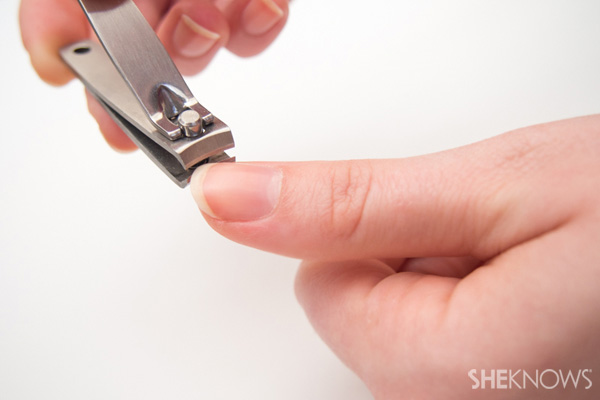 Ok done with trimming, now shape them with the nail file and get the desired smooth, crescent shaped edge.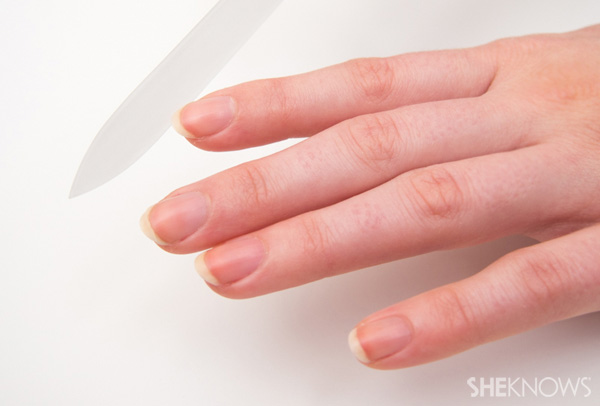 After reshaping them, soak them in a bowl of warm water to soft your cuticles and make them easier to push back. Get your nails dipped for approximately 3 minutes then dry it with a towel.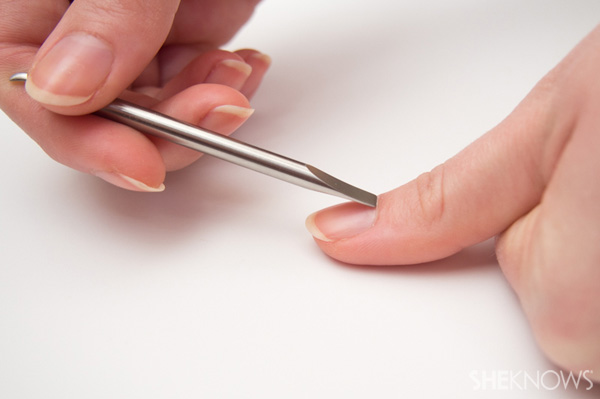 After whole cleaning, trimming and reshaping process apply a base coat of usually pale pink or cream clear color. There are French manicure kits available in the market that may help you getting proper equipment and products.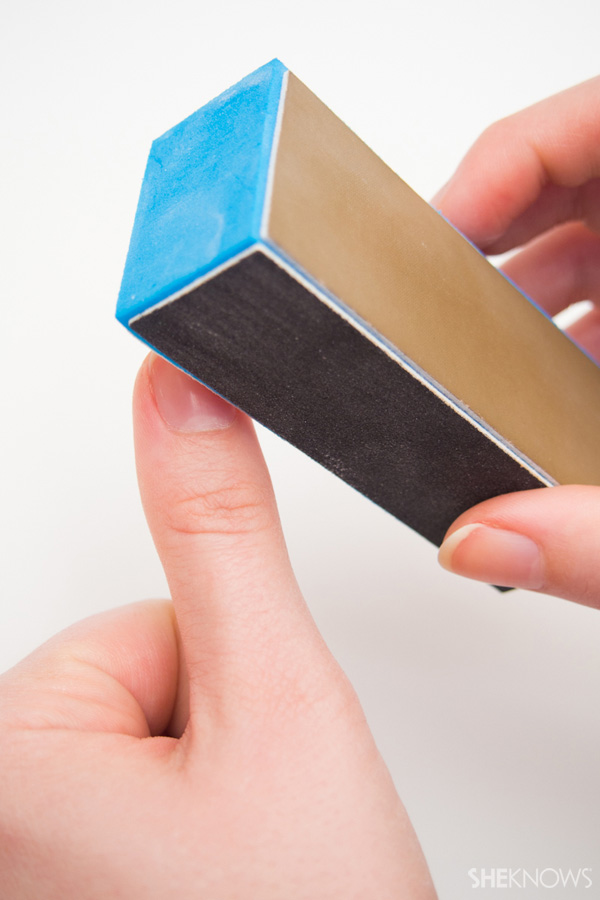 Anyways now paint your nail tips with white nail paints, make sure your hand is steady. This white polish should on the area of your nail white and should stop where your nail's white part stops.
Let it completely dry, and then put another coat on better color results.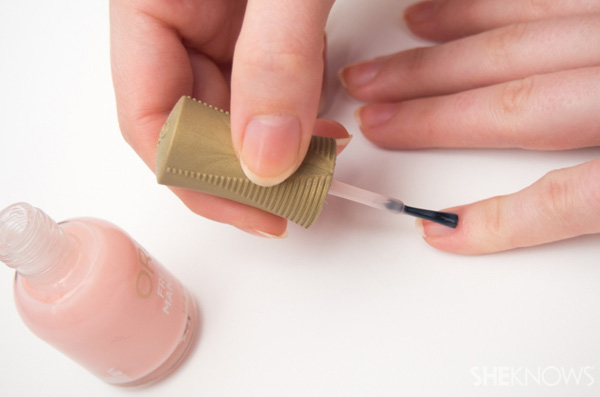 Not everyone is great at making straight, neat lines, you can use a scotch tape. Stick the scotch tape across the top of your nails, it will block the majority side of your nails and helps giving a small strip exposed in the end.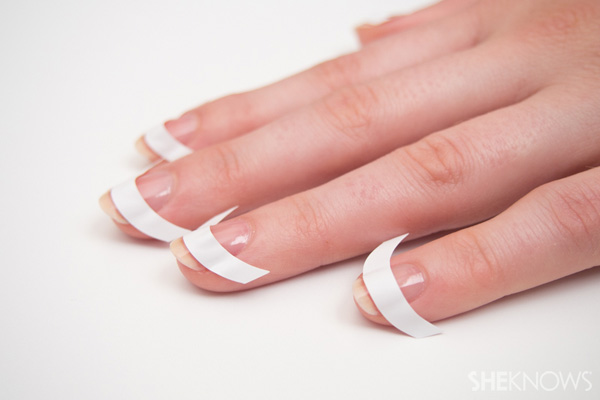 Then Paint it with a white color paint, now even if you make a mistake even then it's ok because it will get on scotch tape instead of nails.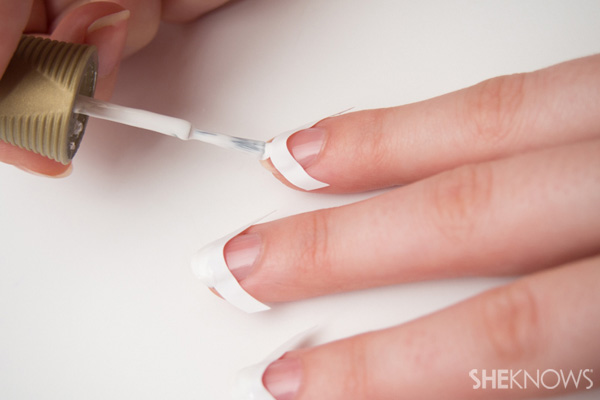 Then afterwards Peel off the scotch tape when paint gets completely dry. You can also use white-out instead of white nail paints if it is difficult for you. It will look so white and erect, and nobody will further notice and ask & you will save your time.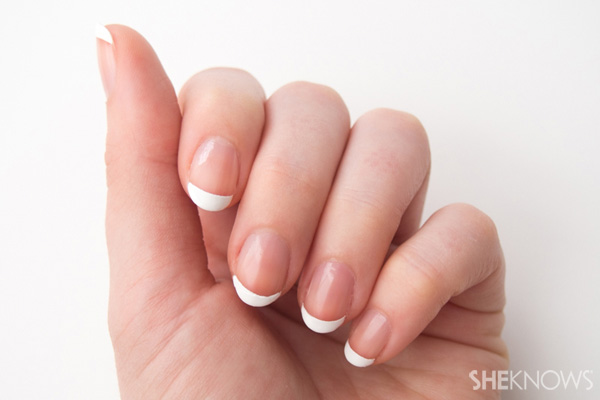 IMAGE COURTESY: SHEKNOWS:
See More As:
How to Apply a Perfect & Flawless Eyeliner? Tutorial
How to Apply a Perfect Foundation & base makeup tutorial
How to Make your Makeup Last Longer: Tips & Ideas