Latest Simple Easy Halloween Makeup Ideas & Looks 2020 to Follow

Spookiest night of the year is just ahead to bring all the thrills and shrills to us. Halloween is one amazing night to witness scariest makeovers and wardrobes. You must have tried all the possible ideas for your Halloween costume party and it's about time that you start looking for some inspiring makeup ideas which are highly distinctive for this year. Do not confuse yourself with tons of mainstream ideas. Let's steer you to the most popular, stunning, and easiest makeovers to try for this Halloween. You won't need much to put these on. A simple makeup palette, your daily makeup products and hints of your creativity are just perfect to try them on. Either you have the matching costumes or not, the makeup will serve best to instill a spookiest look in you. Here we are sharing the easy Halloween Makeup Ideas for you that are simple to follow.
Latest Simple Easy Halloween Makeup Ideas & Trends 2020-2021 to Follow
Inspired by the trendiest characters of the scary world, we have brought a bunch of few for this Halloween. You might be well familiar with the idea of skull makeup, the scary clown but here they are delightfully recreated in such a unique style. Without a further, let's find out the best of the 5 Halloween makeup ideas for this ideas. I bet no one can resist the charms of these scary makeovers, so these are a must to try.
1. Easy Deer Inspired Halloween Makeover:
If you want to pull something extremely adorable and stunningly inspiring, then deer makeover is perfect for you. Moreover, you don't need to go extra miles to create this one. All you need is different shades of foundation, contouring sticks, your routine eyeliner, and mascara. The prettiest thing about this makeover is that you can try it with the classic cat eye makeup, with prominent black liner on both the sides and a heavy dash of mascara. For spotted reindeer effect, you can use two shades of foundation and makeup contour. Use only the darkest and the lightest of all shades. For lips, you just need a nude matte finish, with a blackened upper lip effect.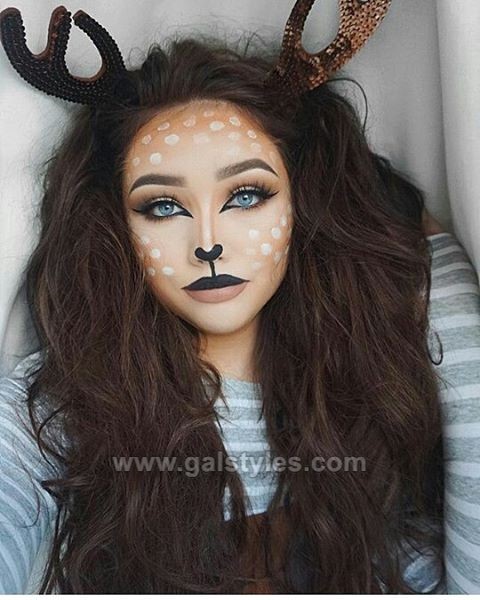 2. Harley Quinn Inspired Halloween Makeover:
A most popular character from Suicide Squad, Harley Quinn has inspired us all with her wildest makeover. So if you looking for something that crazy and surprisingly colorful then here it is. All you need is some eyeshadows, scarlet red lipsticks, mascara, and your liner. Use black pencil liner to highlight your features and give yourself an anime touch. Accentuate the eyes with red and blue shades around the corners, use glitters below the lower lash line and put some heavy eyeliner. The more smudgy and messy it is the more it will look better. For hair, you can try ponytails on the sides and dab the tips of your hair with some red and blue eyeshadow powder. Then you are ready to roll.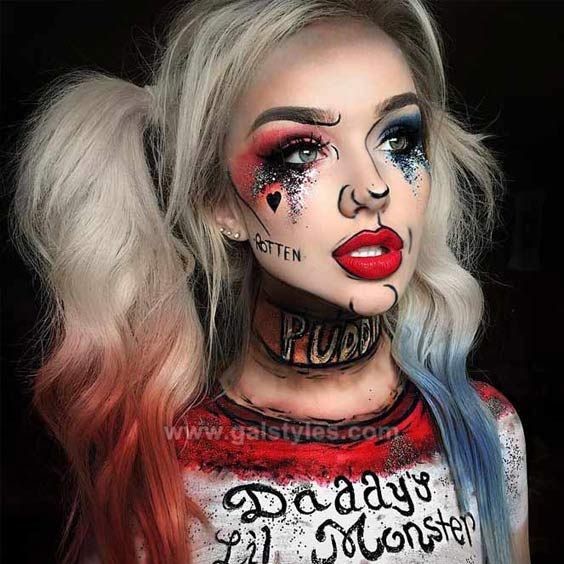 3. Skull Clown Makeover:
You might have seen plenty of skull makeup ideas on the internet these days as there are tons of tutorials going on everywhere. But this particular makeup idea mixes both the clown and skull look into one single makeover. It's new, creative and completely easy. All you need to use is some smooth smudging skill and you will look absolutely amazing. For this one, you just need lots and lots of black shades, liner, and mascara. To accentuate the lips you can use glossy red lipsticks along with the sparkling nose tip.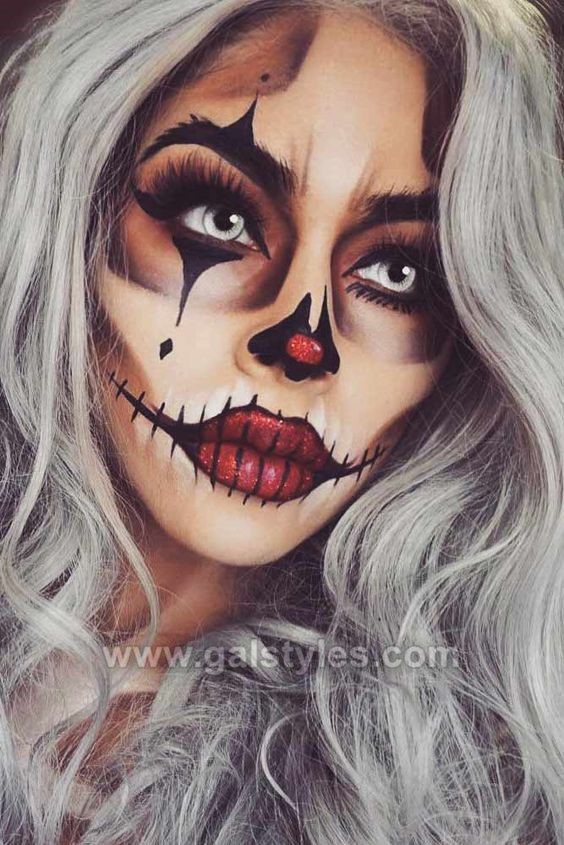 4. Winter Queen Inspired Makeover:
Up next is the frosty cool makeover with charming soft colors and glossy finish. An elegant white dress with lacework will suffice for this look. For makeup, you will need soft pastel shades of blue and purple. Take some glittering eyeshadow and apply dabs of it on one side of the face. Highlight this color by using dabs of white around it. Use white liner pencil to create that mystical star effect. Use same hues and scheme for the eyes and lips and voila, you are ready to mesmerize the world.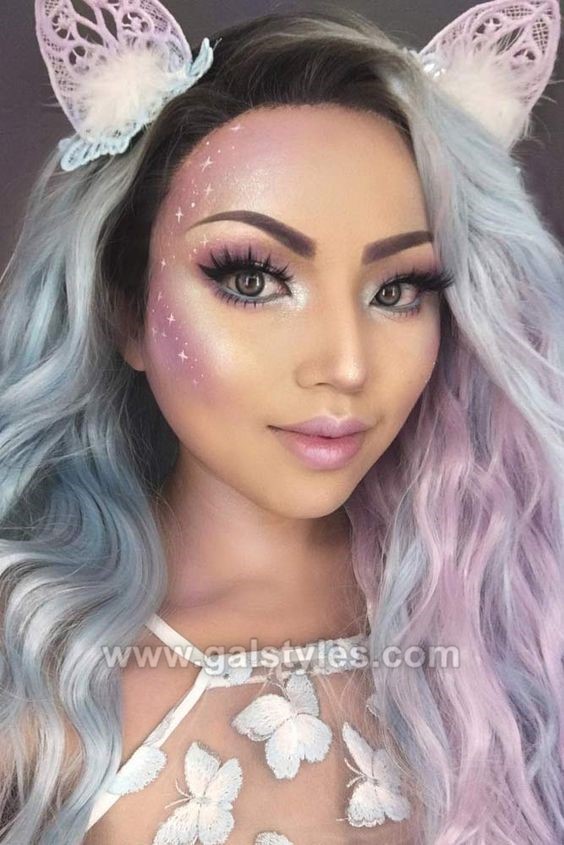 5. Be an Orange Clown:
At last, here comes the orange clown idea, which is lovely and creepy at the same time. Most of all, it's so simple to try. You just need some orange hues, hints of yellow and white. I bet you will love that shade of orange lipsticks and the pixie black touch. Eyes are looking fresh and charming because of the refreshing colors. Add white to spark a wonderful contrast.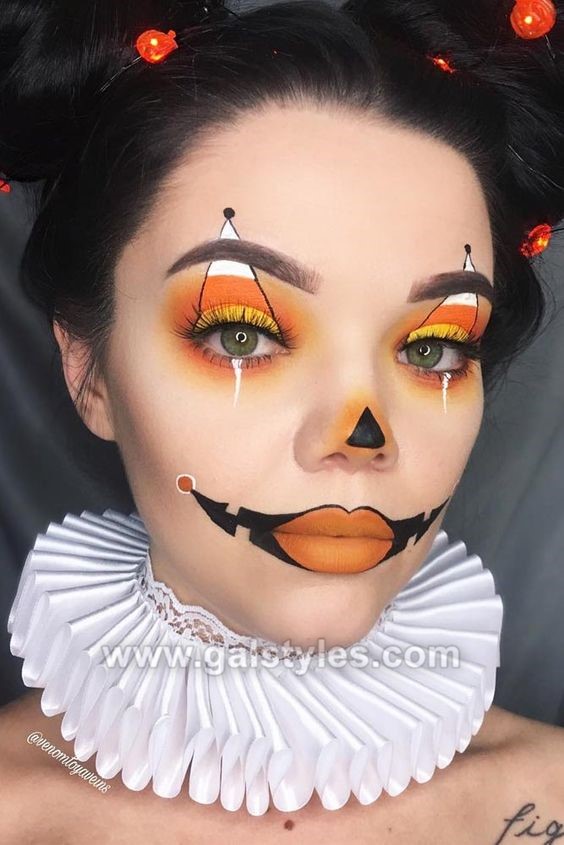 The worst wakeup call by olivia_beck2
Diamond Sugar Skull by the_girlie_dork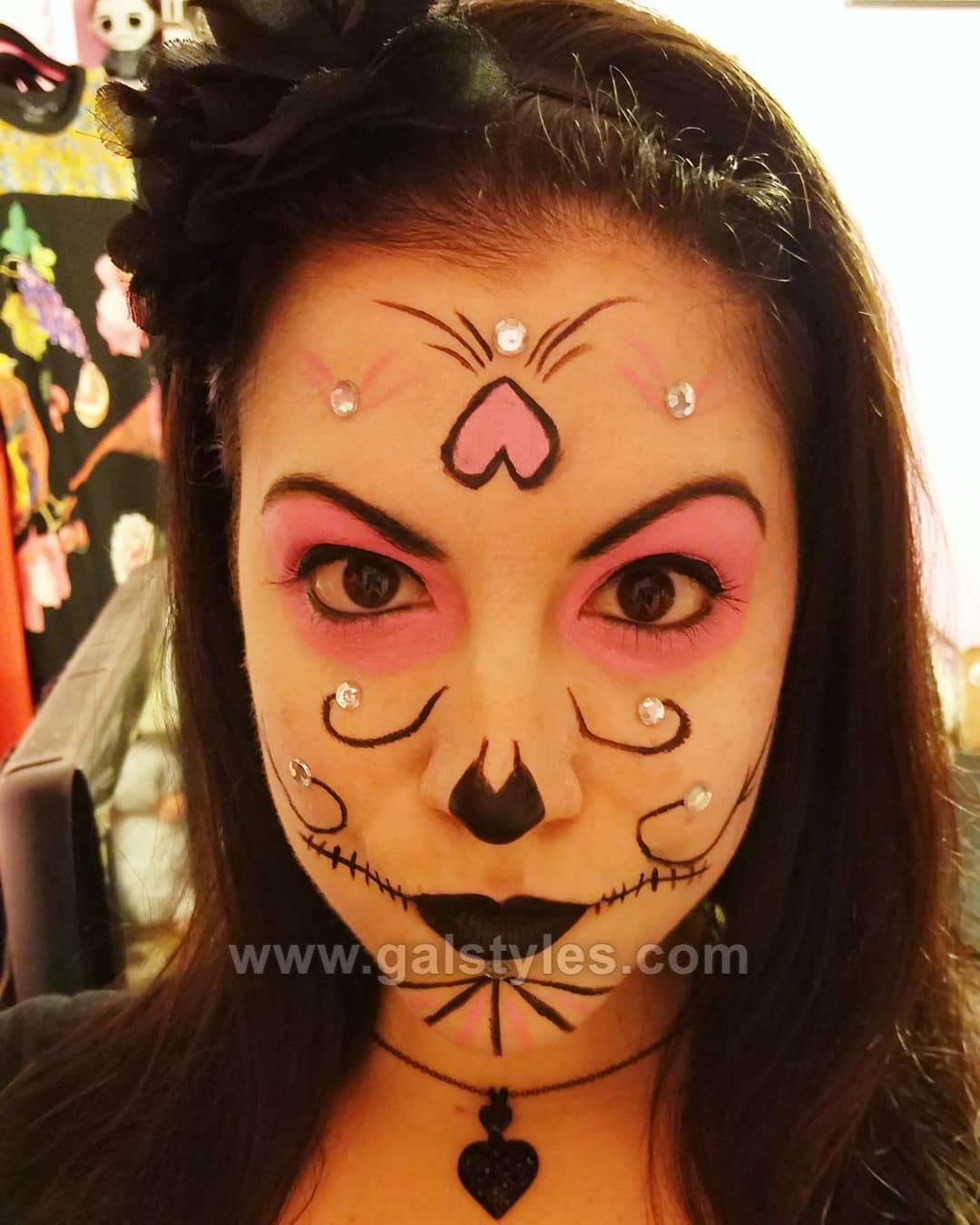 Can you keep a secret? by xoxolashbabe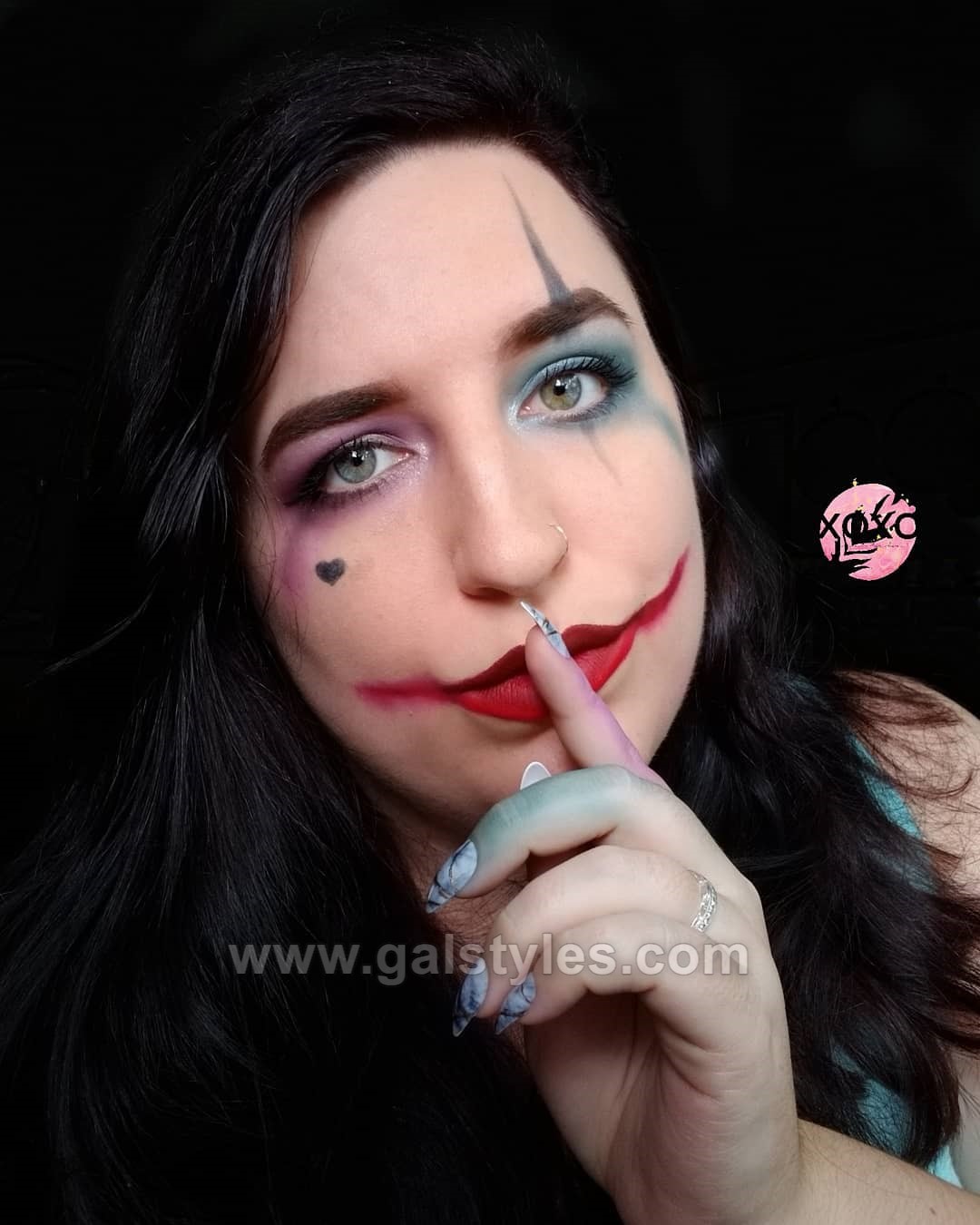 Halloween Trick or Treat? by themakeupsyndicate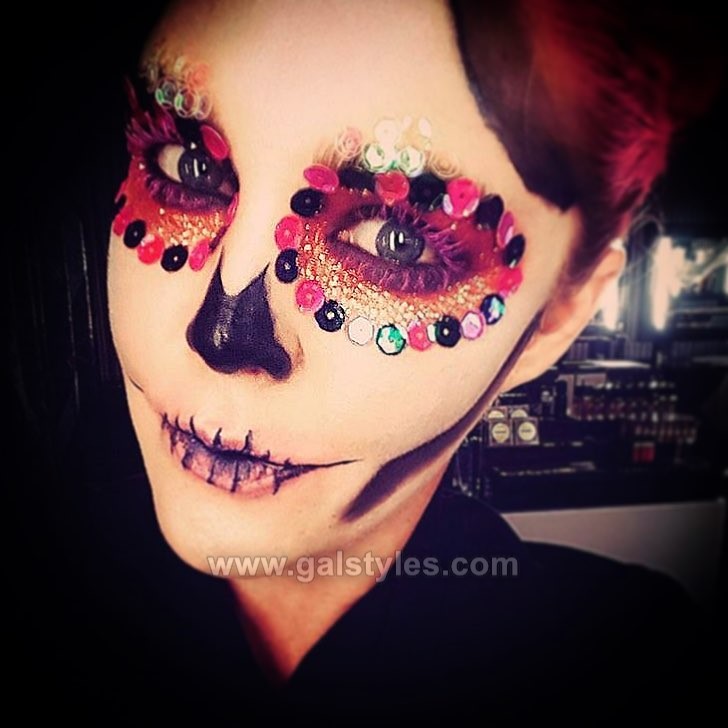 Scary Teeth by sandysglam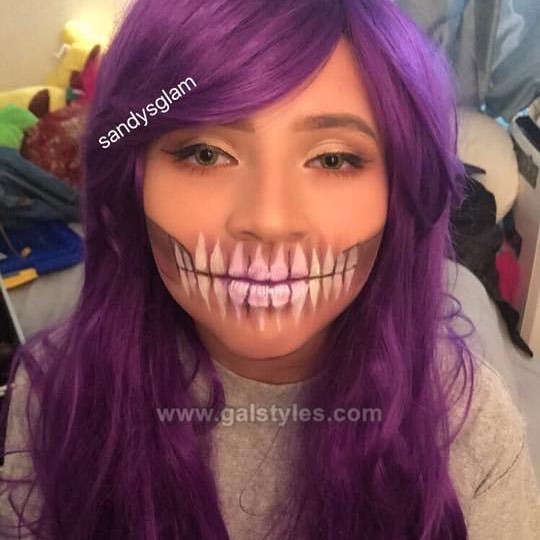 Halloween Broken Doll by beautyandthebotanicals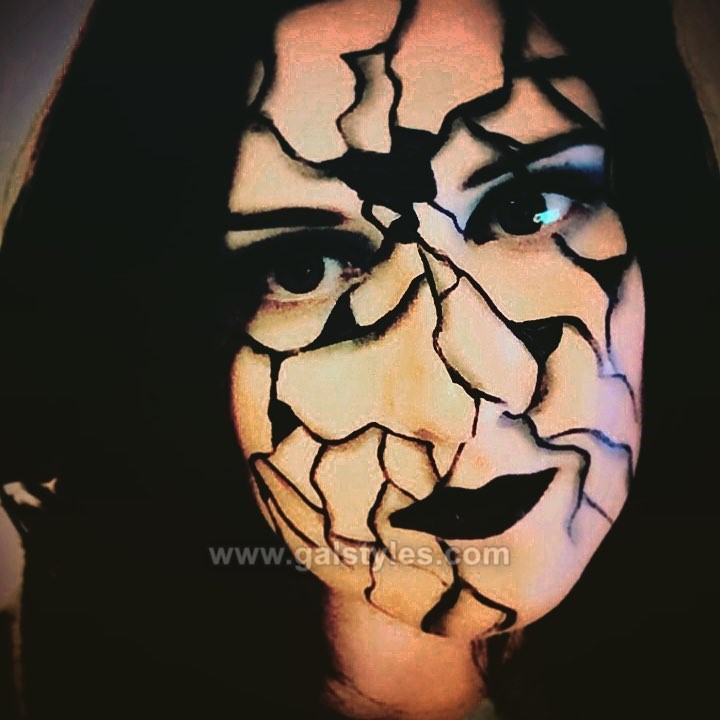 See More As: