Best Christmas Makeup Ideas & Hot Trends 2018-2019 to Spice up Your Eve
One month from now, the most awaited occasion of the year will be celebrated throughout the world with great zeal and zest. Jingle bells will all be in the air; kids will be looking for Santa while many of the women or girls out there will be consumed in wondering what to wear to the big celebration? What kind of makeover would go with the selected outfit? What trends are in and what are so out this year? Well! It is the bit of a challenge, to carry a makeover for the same occasion every year yet there has to be something distinctive added to it. We are here to rescue you from all such worries by sharing the latest Best Christmas Makeup Ideas trends 2018 & ideas.
Latest Best Christmas Makeup Ideas & Trends 2018 that will Give You a Flawless Look
We have brought you the bunch of fantastic Best Christmas makeup ideas that will be suitable for any outfit you try. This range of ideas covers almost every possible desired outlook. So let's dig in and try them this year, to signify one of the most auspicious occasions of the year. Let's have a quick view on the Best Christmas Makeup Ideas & trends.
SUBTLE SHIMMER WITH LUSCIOUS LIPS: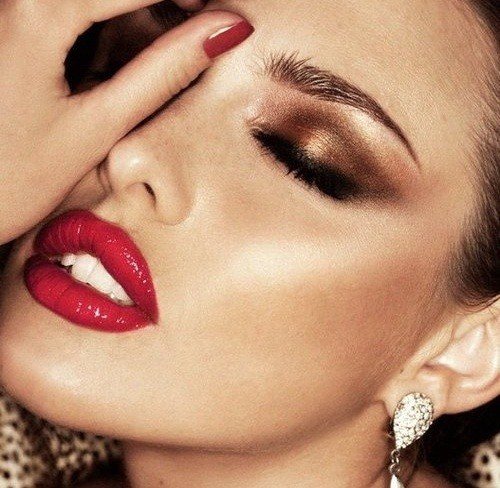 This makeover is a perfect blend of bold with soft. The pastel beige shades of eyeshadows used in the makeup highlights every curve of your lids and make your eyes look fresh and glowy. And this shimmery eye makeup is complemented by the bold twist of luscious lipsticks. The use of gloss over the top will make your lips look plumper. For eyes, you need to use a range of light brown shades as a base color which is then sparkled using shimmer on top.
BURST OF GREEN: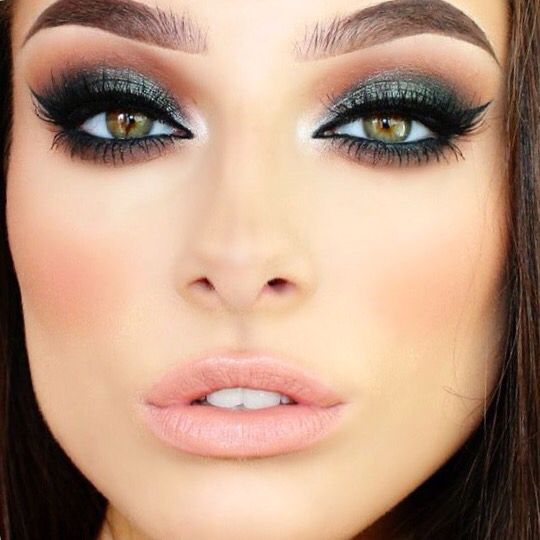 If you are elf's fan and want to wear green this year, then this type of makeup will be best suited. For this, you need fresh and charming shades of green, which includes both the darker shade of it and the lime green. The lighter shade should be used in the center of the upper lid while darker around the corners. A little smudging of these shades under the lower lid corner will add more beauty. This beautiful eye makeup will only be completed with the boost of soft glossy lips outlook.
COOL SNOWFLAKE MAKEUP: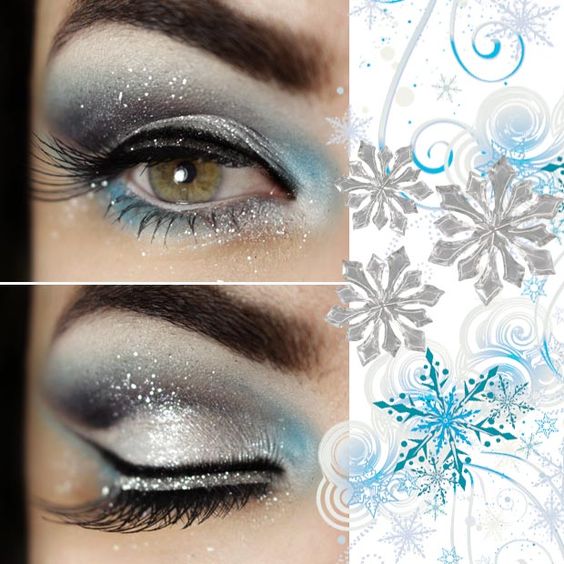 This makeup certainly reflects the beauty of the season. It is best for Christmas night parties and can be carried either with same shades of blues and greys or with the ivory or beige sequin dresses. You need to start with the darkest shade of blue applied just over the lash line and moving upwards with lighter shades and their blend. At corners sparkles of snowflakes or shimmer in silver must be applied. With this heavy kind of eye over do, the shades of the lip color should always be kept light and mellow.
CAT EYE GLITTER: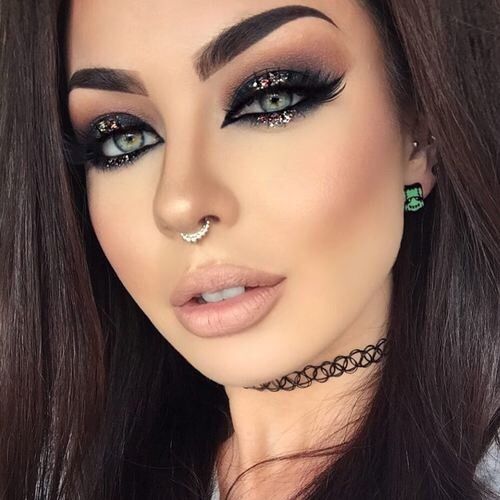 This one is quite simple and a bit more casual, yet it still looks gorgeous with all your Christmas party outfits' the use of glitter over the broad black liner highlights your shape of the eye and makes them look more attractive.
ORANGE TINT: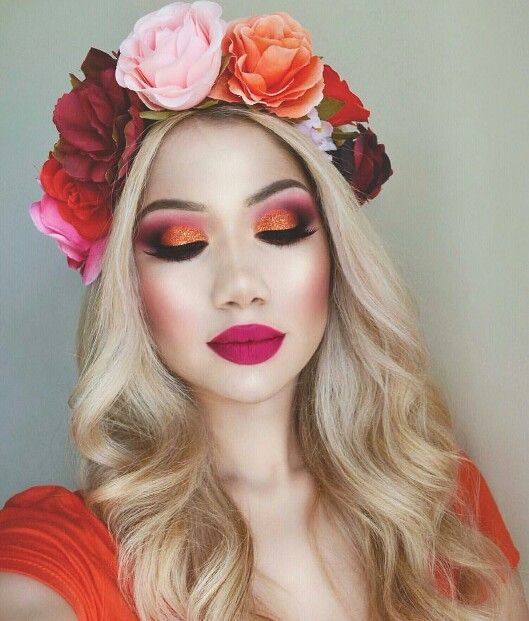 You know what they say "orange is the new black" well this is so good to be true, this year Christmas outlook is going to be ravishing and spectacular with the tint of orange over the eyes. This makeup style looks quite natural and shines our eyes while making them look bigger.
OMBRE OVER DO:
The ombre style covers all the Christmas colors and uses them in a single package. If you are keeping the monochromatic theme for the eyes, then you must keep it darker around the edges while for multiple Christmas shades the blend should be created using an appropriate sequence of shades applied one after another.
TIPS TO REMEMBER:
1. The heavier the dress, the lighter the makeup should be. Do not go overboard with this, try to create the balance and keep it all neutral.
2. One thing that should be kept in mind that your makeup should not necessarily match with colors of your Christmas dress, which in most cases is either red, green or plum. Your makeup should only complement the dress.
3. At this time of the year, your skin is most sensitive because of the seasonal changes, applying excessive makeup without any skin care routine might damage your skin. So during the days of Christmas celebrations, before applying the makeup, always check if your skin is moistened enough.
4. Creating a perfect balance between the eye makeup and lip colors is most important thing to be kept in mind.
5. Do not try sharp or bold contouring, highlight the features of your face but using lighter shades of contour.
Christmas Makeup Looks:
See More As: