Mens Christmas Dress Up Ideas & Latest Trends 2018-2019
Christmas is all about spreading joys everywhere; it is about sharing the moments together and make them memorable. Hence this Christmas, We have a lot more to share with the fashion lovers out there. It not only includes females only but guys too. In fact, many of the men out there must be nowhere near to deciding what to wear on any of their Christmas parties, providing the solution to this problem, we have brought here the most ravishing pieces of collections, designed for Christmas Eve celebrations in particular. This latest trends are significantly popular in most parts of the world and are most suitable to carry in the prevailing winter season. The range includes various types of sweaters, suits, blazers, vests and shirts. Here we are sharing mens Christmas Dress Up Ideas & Latest Trends of dressing. Though there is not variety in regard of the hues available the designs and cuts of these outfits, bring a great diversity of options. Alike women Mens Christmas dress up fashion is very important as well. They also  have to look good for this special event.
Mens Christmas Dress Up Ideas & Latest Trends of Dressing 2018-2019
Down below are some of the top interesting trends and menswear ideas for this Christmas. The charms of these apparels will hook your sight for a bit and will inspire your creativity in many ways.
HARIS TWEED HERRINGBONE:
Tweed Herringbone is one of the greatest fabric available, crafted using many knitting patterns. It is warm, cozy and comfortable, moreover using it, eminent designers have designed the variety of suits and blazers that will be perfect for your Christmas outlook. It has that formal touch and grace is further defined through its dull and pale colors, i.e. brown, charcoal, black, and grey, graphite and mahogany.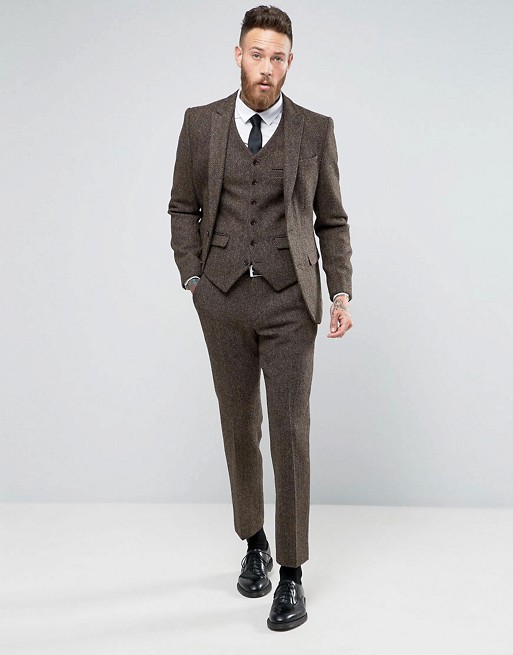 PATCH POCKET VEST STYLE:
Another great it for this season, is the patch pocket vest coat style. You can carry it using some dichromatic schemes. Grey over black or white, black over indigo or white, etc. Vest has its way of giving a super smart outlook.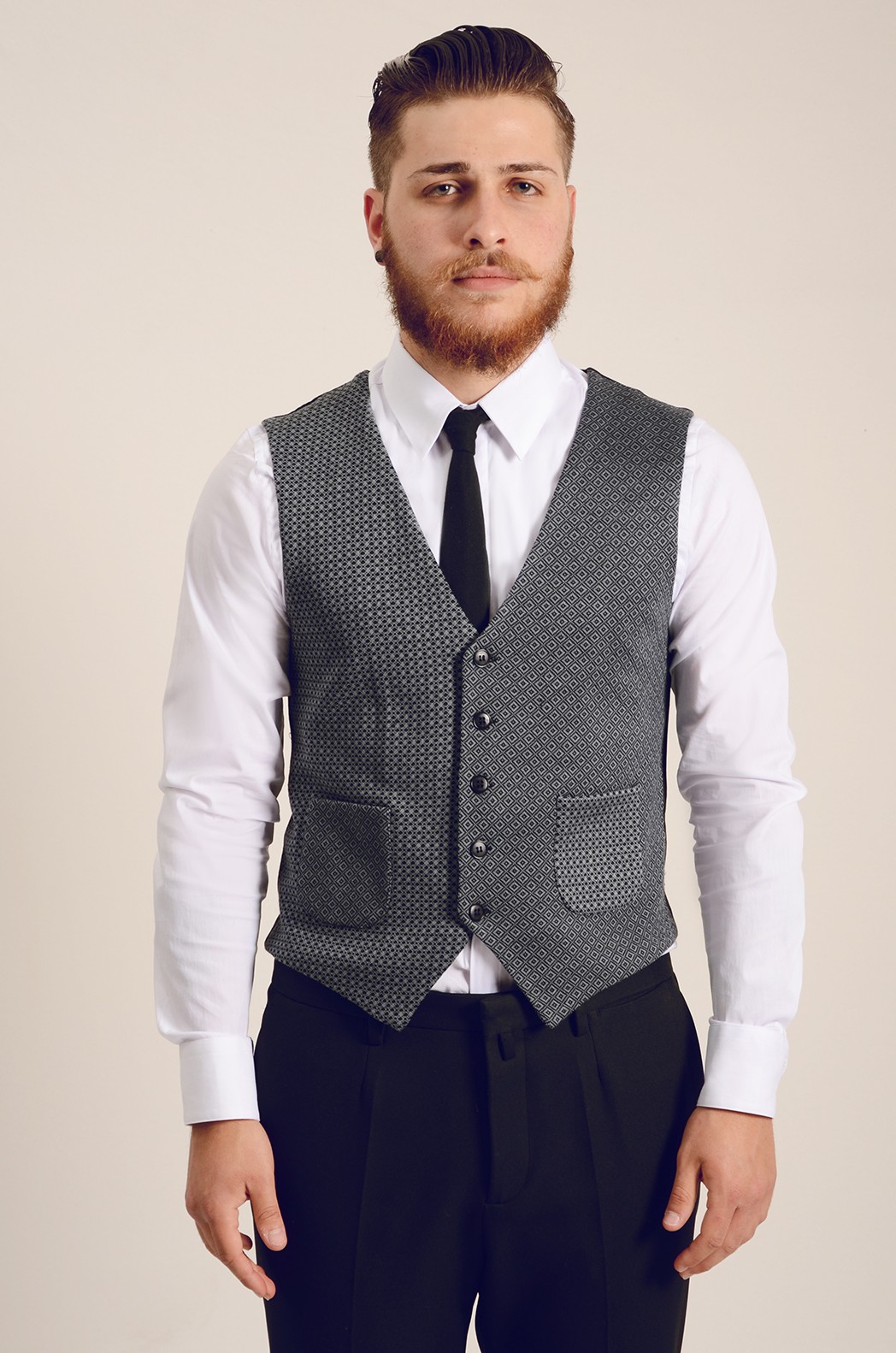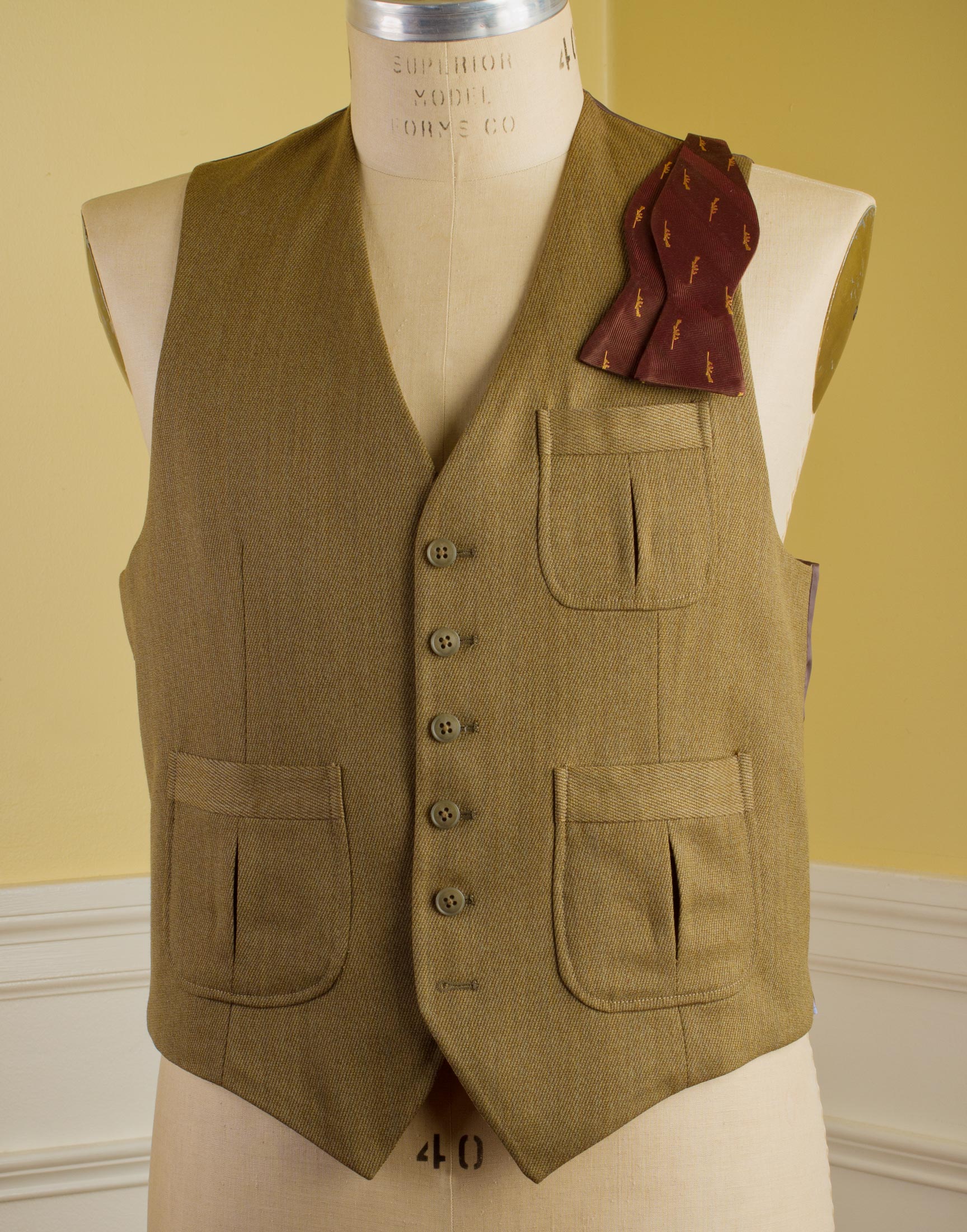 SKINNY BLAZER:
Blazer is the bliss of this season, and you can use this bliss to spark your Christmas outlook. These blazers are available in the variety of designs crafted using khaki or black, gray or black or brown. The collar highlights, pocket designs and sleeves style, all simply blend in together to amplify your outlook.
Skinny blazers can be easily carried with jeans and over casual shirts. Thus the addition of these blazers into the outfit bring a bit of formal touch infused with the casual look.
BURGUNDY VELVET:
That velvety grace and black fold over collar around the neck will make everyone go crazy after you once they gaze upon you. It is excellent option to carry for formal parties and night celebrations. It's darker color can entice every other person who sees you. It is perfect holiday theme color and quite warm to carry it around in those chills.
HOLIDAY CREWNECK SWEATERS:
These sweaters are the wonderful blend of dark and light colors; all used to knit holiday themed designs under or around the crew necks. Use of snowflake prints, taped red, white and black lines and icy designs make these sweaters special for the occasion. You can carry these sweaters with smart jeans bottoms.
HOLIDAY SWEATSHIRTS:
For somewhat more of a casual outlook, holiday printed sweatshirts are among the many great options. These sweatshirts are available in refreshing bright colors which can be complemented by the decent dark-hued jeans and any darker outwear.
Among the many other modern trends, the following are few of the most inspiring ideas for this Christmas celebrations.
See More As: