Christmas Top Ten Best Nail Art Designs 2019 with Tutorials
Hello, dear friend, I hope you all are enjoying holidays and refreshing yourself with your family and friends. As we all know, Christmas is just about to come, and we all are looking forward towards it. We all buy new dresses and accessories for our Christmas, making our day memorable and beautiful. Christmas Eve is a day that is a tradition, which is celebrated by millions of the people all around the globe, every year. Children, youngsters and older, all wait for this day, surprisingly. Today we will discuss the Christmas Top Ten Best Nail Art Designs. The best thing about this marvelous day is dresses and Christmas decoration like Christmas trees, bells, Red dresses and all other Christmas home accessories. It makes the earth as a garden of roses. Today I'm going to discuss the best nails art designs of Christmas that will add beauty to your dress and personality.
Christmas Top Ten Best Nail Art Designs for Holiday Season:
Are you looking forward towards best nail arts for your Christmas day? So you're on the right article that will give you best nail arts that will spice up your Christmas. Do you know? Nail art is not that much difficult to do as many girls think it is. There are some techniques and tricks that should know by you. So are you ready for best nails art?
Nail care and hand care tips:
It is very necessary to have good nails like they should be cut every day and always look nice, not ugly. Dear girls, do you know? Your hands define your personality and tell how much you are careful about your health. So clean your hands every day, use good soap and lotions. I would like to recommend you some best cream for hands, Atrixo Regenerating Treatment (£3.49 for 75ml)., Avon Hand Block Environmental Protection Cream (£7 for 50ml; 0845 601 4040 for stockists), Marks and Spencer 3 in 1 Hand, Nails and Cuticle Cream (£4 for 100ml). These cream are the best creams you will love to use all of them.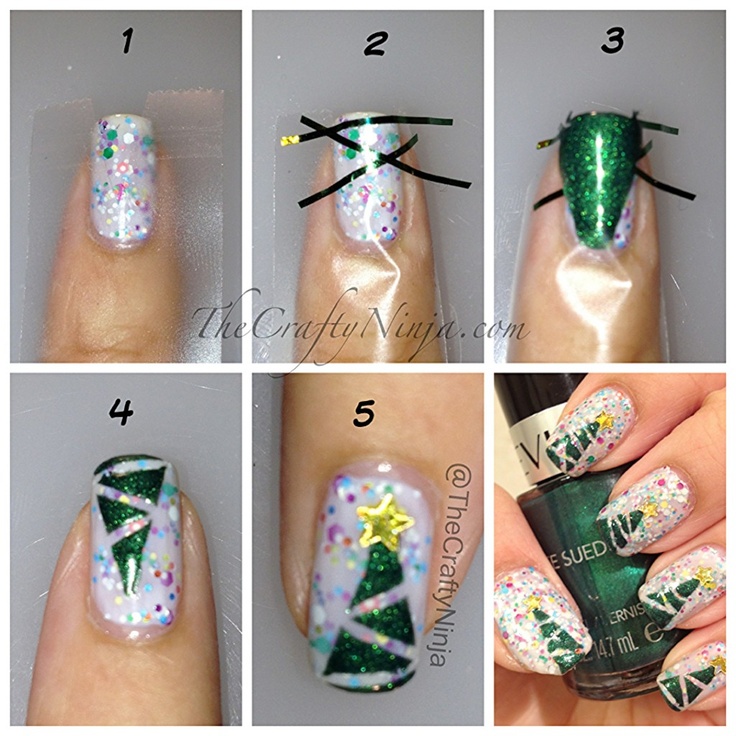 Some good nail color brands:
I would like to suggest you some nail color brands that are very good and best ones. These are Red Carpet, RGB, nails inc, Essie, Madora, Chanel, Tom Ford, O.P.I Nails Lacquer, JINsoon, Essie, Marc Jacobs, Sally Hansen and many others.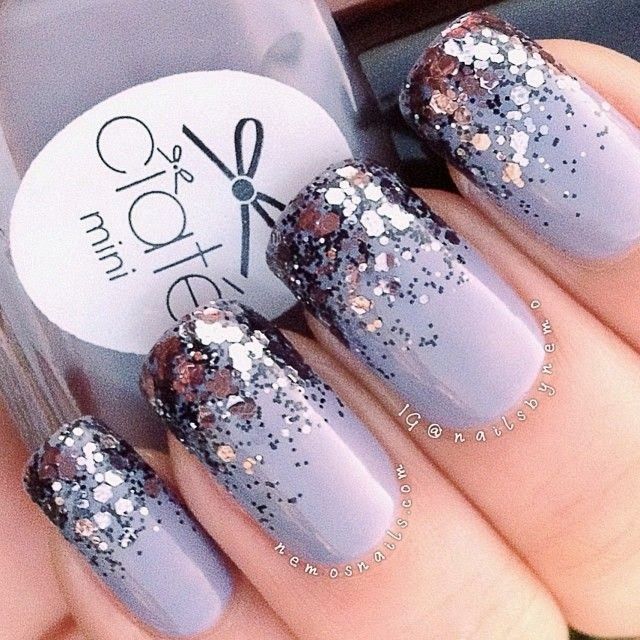 What things I should have for nail art?
Pack of nail colors
Glitter colors
Papers
Nail art accessories
remover
Scotch tape
Tissue
Nail art tool kit
Toothpicks
Shiner
cuter
Cotton
Candy cane nails tutorial- Christmas Top Ten Best Nail Art Designs:
Make the good shape of your nails, whatever shape you like most, whether it's square or round.
Now apply hot red color on your nails, smoothly and neatly.
Now paint three green strips across the nails that should straight lines.
Take out white color; now make a straight line between the green strips.
Now apply shiner on the top when coat becomes dry
Snowflake nails tutorial- Christmas Top Ten Best Nail Art Designs:
Make the good shape of your nails, whatever shape you like most, whether it's square or round.
Start with dark paint, blue, red and black.
Now make plus sign with white color
Add V arrows on the edge of the lines
As you can see in the pictures, apply shiner and enjoy your art.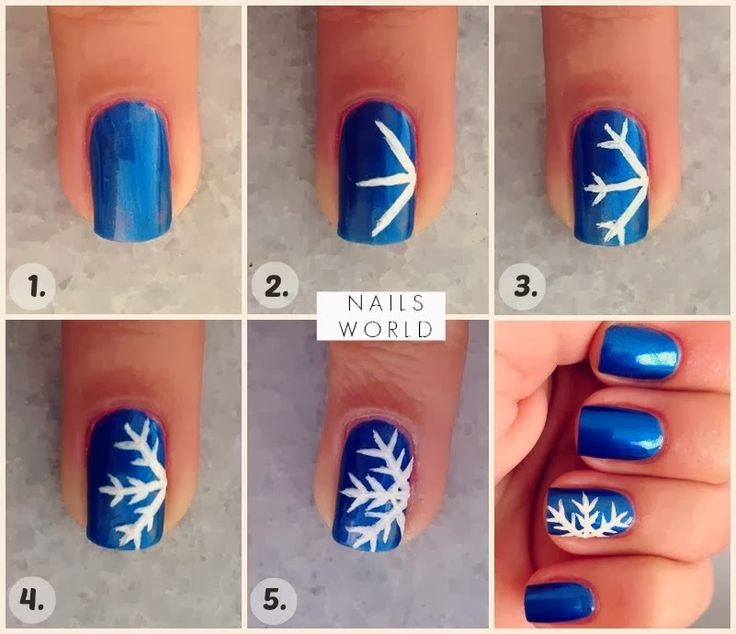 Holly French tip tutorial:
Make the good shape of your nails, whatever shape you like most, whether it's square or round.
Make French tip on the top of the nail.
Add red jewel accessory on the French tip.
You can apply red or white on the French tip
Now apply shiners
Follow the pictures for more tips.
Rudolph nail paint tutorial:
Make brown oval on half of the nail
Make a red dot for Rudolph's nose.
Make two white dots on for eyes of Rudolph.
Add the tiny black dot in a white dot, here eye is complete.
Make Y ears on the top of the nails.
Add glitter to the nose of the Rudolph.
Cute Rudolph is ready now.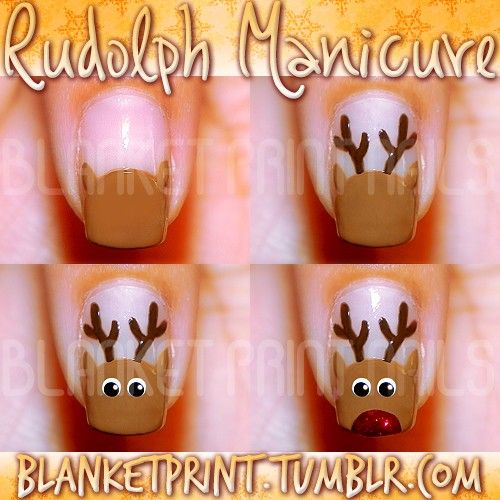 Newspaper nail art:
Paint your nail with light color
Now make the tree on the nail with green color.
Add dots of different colors on the tree
When it become dry, then apply shiner.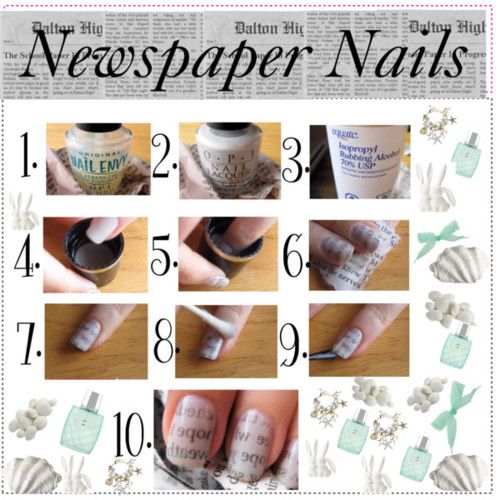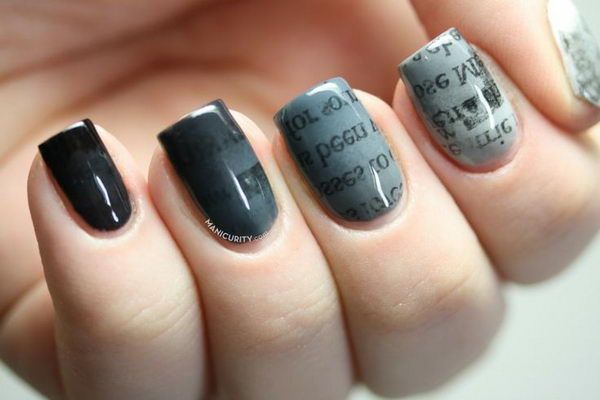 Polka dots with red combination touch tutorial:
Apply white nail color.
Make red dots on it.
You can make cartoons with it.
You can add accessories to it to make it more charming.
Follow the pictures for best polka dots designs
Red check print nail art tutorial:
Apply red nail color on your nails.
Now make vertical lines with any dark color, like black.
Now make horizontal lines
Apply shiner on the top.
Cute Christmas nail arts- Christmas Top Ten Best Nail Art Designs :
Apply red nail color and make cute birds and cartoons on it with a different color. It will look cute and charming. And by adding accessories like glitters, bits on it, it will become more beautiful. Follow the pictures.
Santa hat nails art:
First apply shiner on your nail.
Make a hat with red nail color as showing in the pictures.
Now with white nail color make some dots on the corner.
Make tail of hat with white nail color.
Apply smoothly shiner paint for finalizing.
Red flowers nail art:
Apply your favorite color.
Now make flowers as shown in picture tutorials.
Don't forget to apply shiner in the end.
You can add some jewels in this nail art.
See More As: