Top 5 Best DIY Christmas Nail Arts for Holiday Season 2019-2020 Trends
 No wonder you get to see more posts about Christmas because winter has almost arrived & everybody knows that it's Christmas time. That is why we are entertaining you with various trends regarding Christmas. Girls are so fond of makeup and nail jobs etc. Apart from the normal routine, there are days when girls are desperate to try new things regarding some specific event or festival. Here we are sharing the Best DIY Christmas Nail Arts for you to try.
Top 5 Best DIY Christmas Nail Arts for Holiday Season 2019-2020 Trends
Today we have come across with the latest Do-It-Yourself nail arts for upcoming Christmas, the designs you would have never seen before. These easy to make nails arts will blow your mind & you will opt to try some of these.
Glitter-Tipped French Manicure:
French manicure is popular for giving a clean, simple and elegant appearance. It is considered well for casual wear as French manicure does not pop up for the more dramatic nail art & especially if you are going to attend some party or else, you need to add something more to it.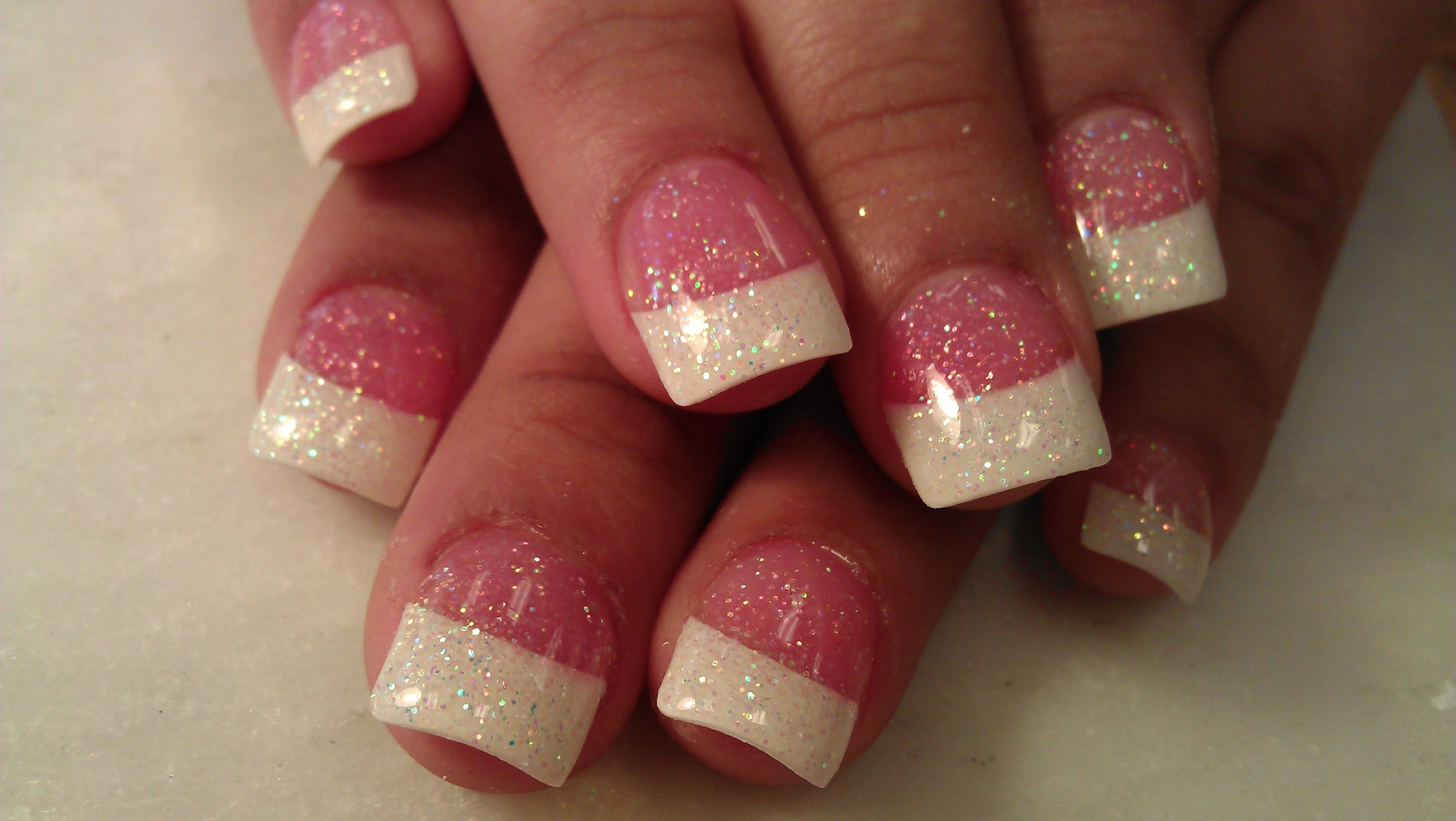 A very easy way to add a dramatic look to a simpler French is to change the white color for the tips i.e. tries using glitter red nail polish. Now let's begin. First of all, without any base coat apply glitter red nail paint to your nail tips, you can use nail's stickers if available for this purpose to get a neat look.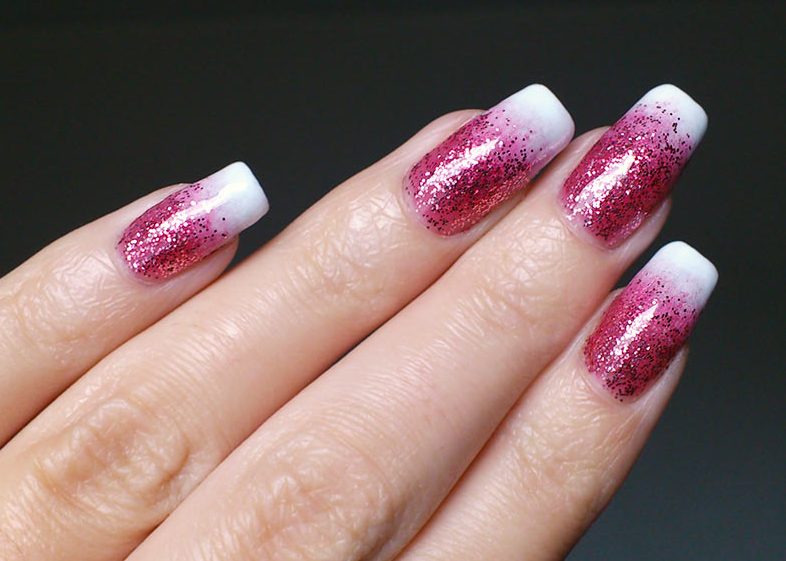 Then when it dries apply the top coat while leaving the nail's bed with some transparent glittery nail paint. And this way you are done with the brand new Glitter-Tipped French manicure.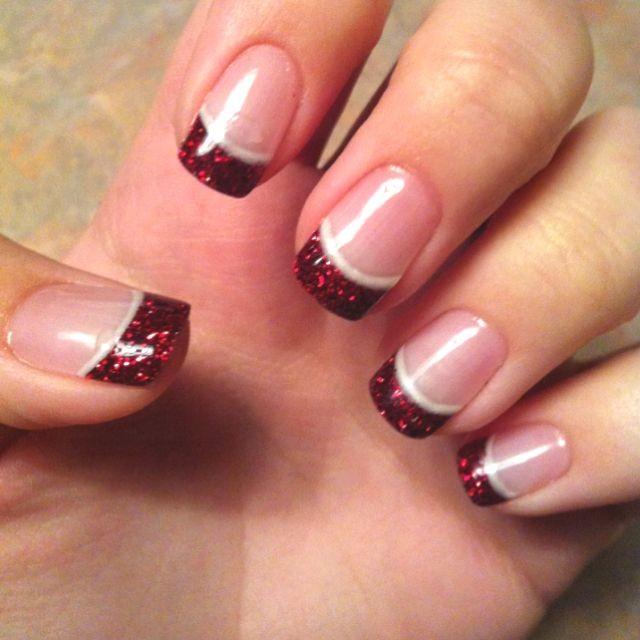 Beaded Nails:
The most stunning and eye-catching nail art so far, beaded nails is also called as fish egg manicure. This technique requires only two coats of nail polish and a handful of mini beads for nail art. It is very quick and easy. There is no reservation of a color you use, choose any single colored bead or multiple colored ones that compliment the base coat. This way one will be able to achieve a different look.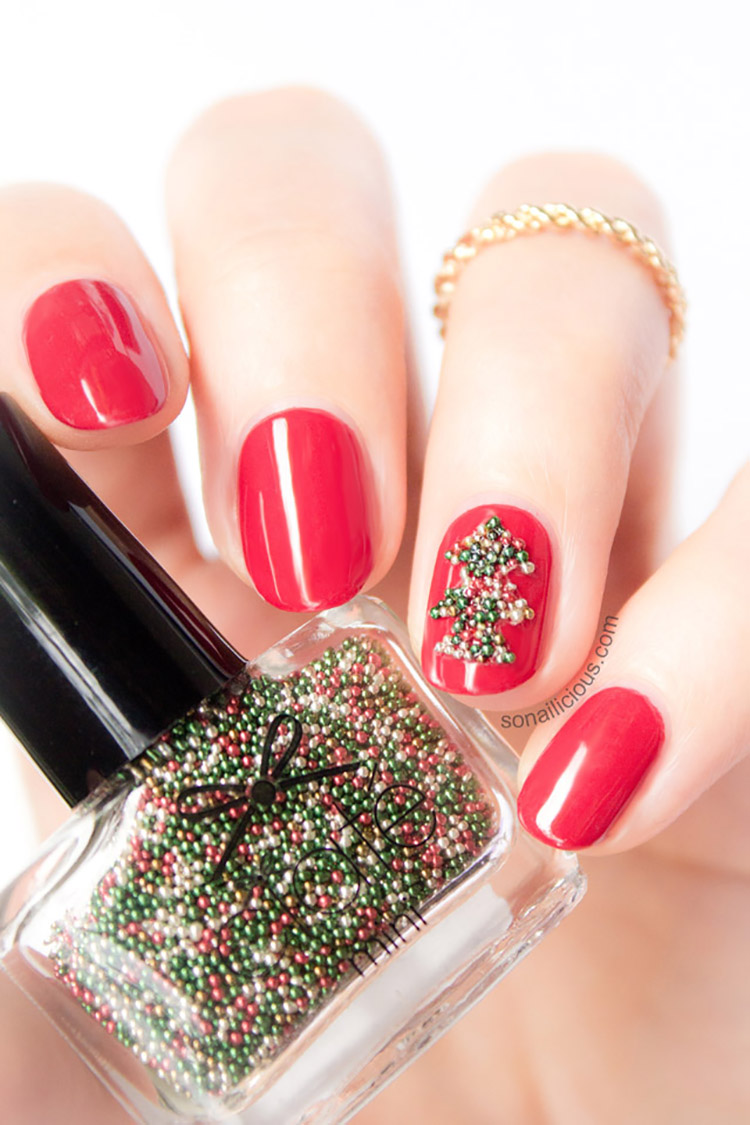 Start with applying a base coat of red color on all of your nails. To make sure you coat the entire nail, apply another coat because once the beads are applied, touch-ups are out of the question.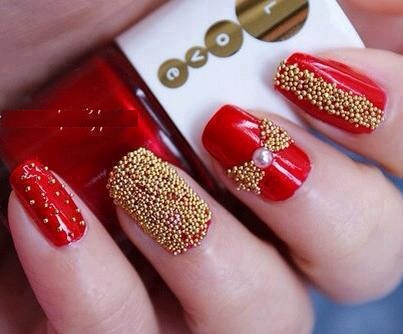 Now pour the beads over nails while nail's paint is wet so it will stick to it. Push the beads into wet nail polish & then if you like to apply a top coat. I suggest to avoid the top coat as it may change the bead color but you can try both ways to find your personal preference.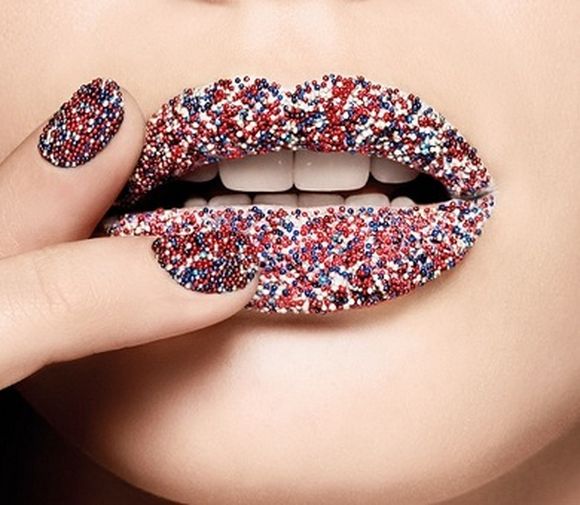 Nail Taping:
For a defined ad striking effect, nail taping is the best solution. It is as simple as it requires an ordinary scotch tape to designs blocks or strips of color on nails. Cut tape into alternative patterns of whatever star busts or zigzag lines you want to achieve.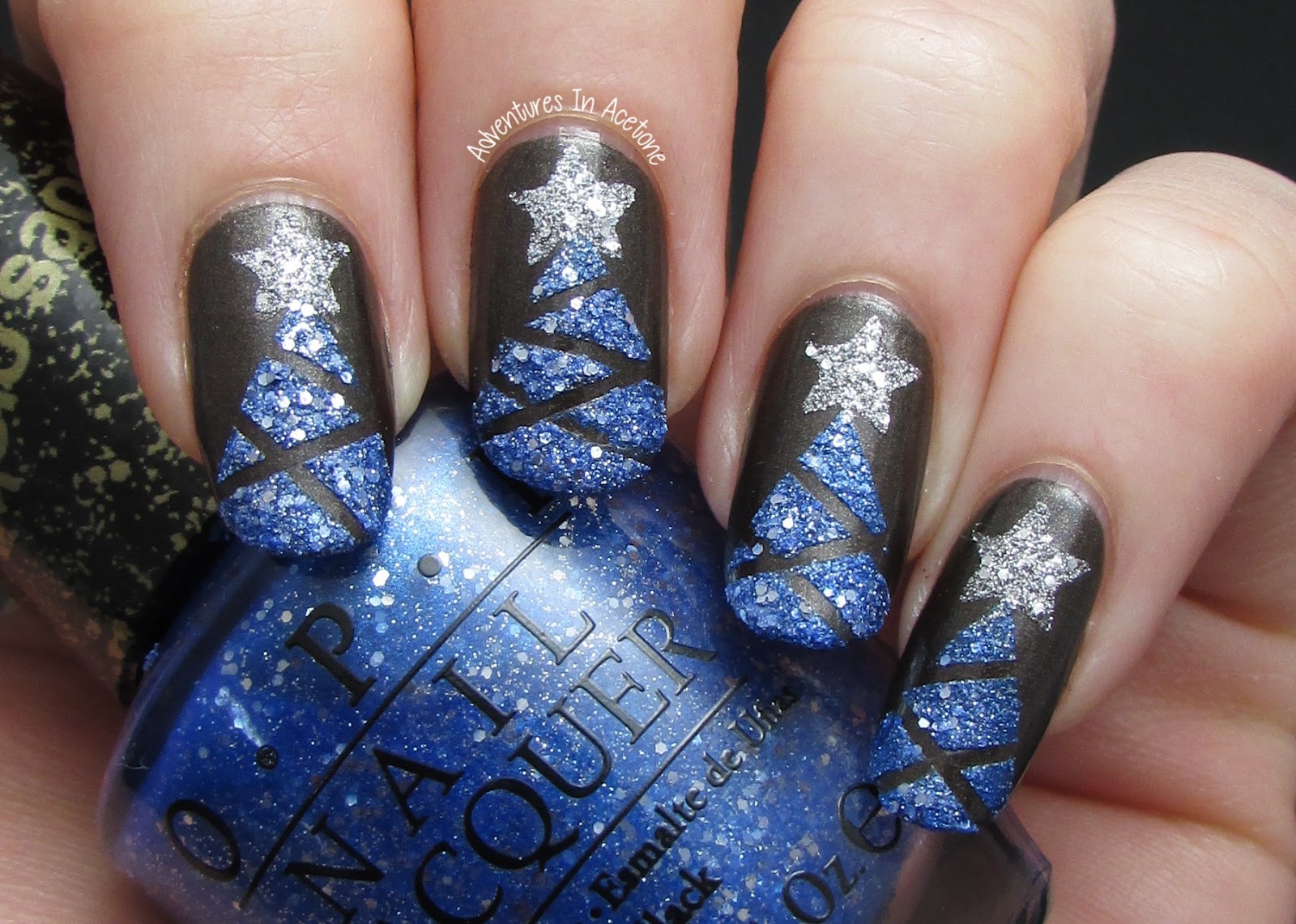 Believe me; you will love the finished product of this basic taping technique. Begin with applying a white base color. Let it completely dry so that tape will not pull it off along with it.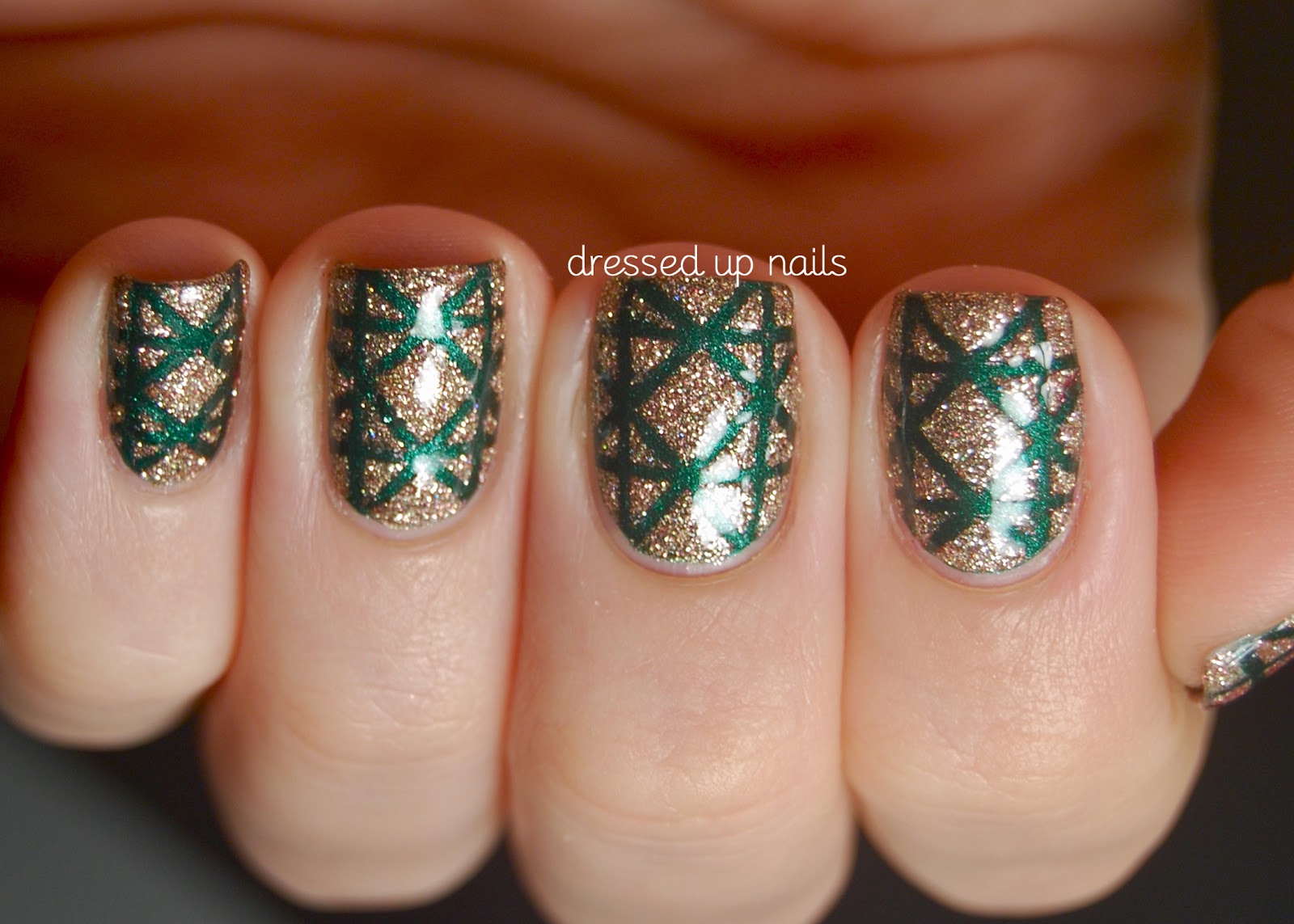 Next step is to cut the tape into the desired shape and apply it to the area which you do not want the base color to change. Now apply the red color contrasting your base coat. When dry remove the tape and apply the top color. Another thing I would like to mention here is that a light base with a contrasting second color will give the best look. Anyways, remember the tape you cut is long enough to grab for removing purposes.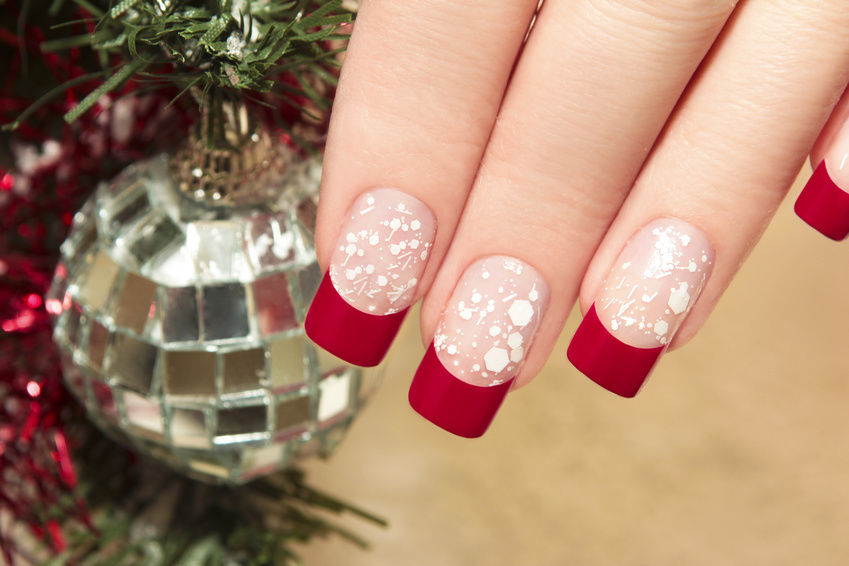 Christmas accessories:
One can make Christmas related things different on all nails i.e. Santa on one nail. Christmas tree on other, snowman on one, Christmas cap and berries on the remaining.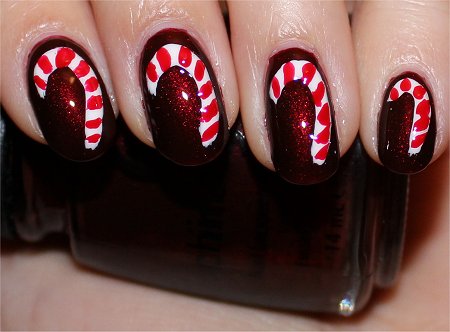 Nice idea Na? Yes, it will make your nails look more charismatic, and also it's very easy to make these things.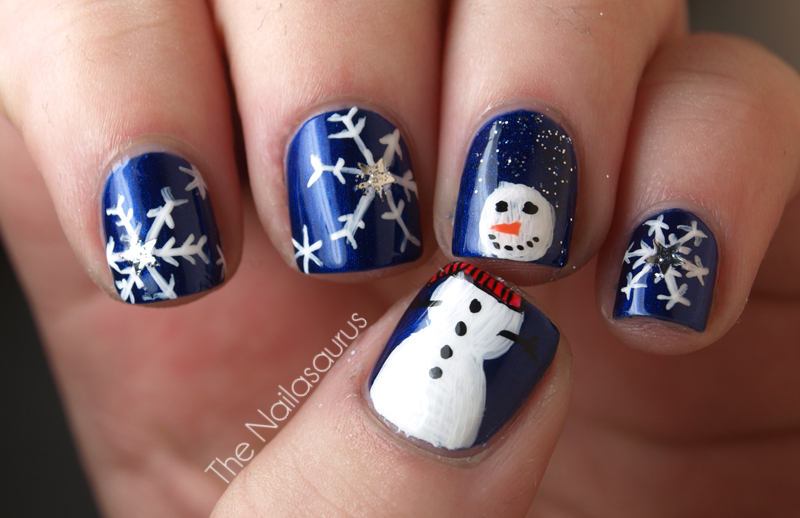 You need a nail's brush and a pin, a few nail paints of colors like red, white, green, black, blue and pink. Apply a base coat than make the bigger shapes with brush with internal finishing's like Santa's eye with the pin & your be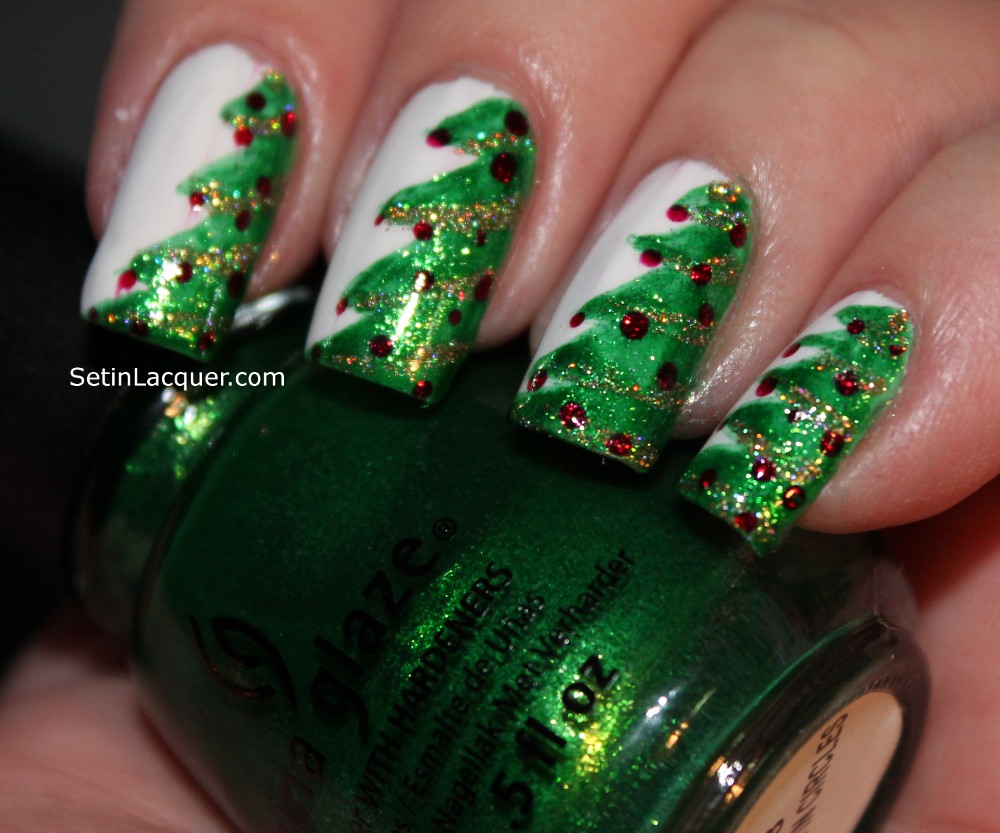 Santa Hat:
What will be more suitable than Santa hats on your nails depicting true colors of Christmas? These are so simple to make. Apply a thick layer of glittery red nail polish on all the four layers except the ring finger.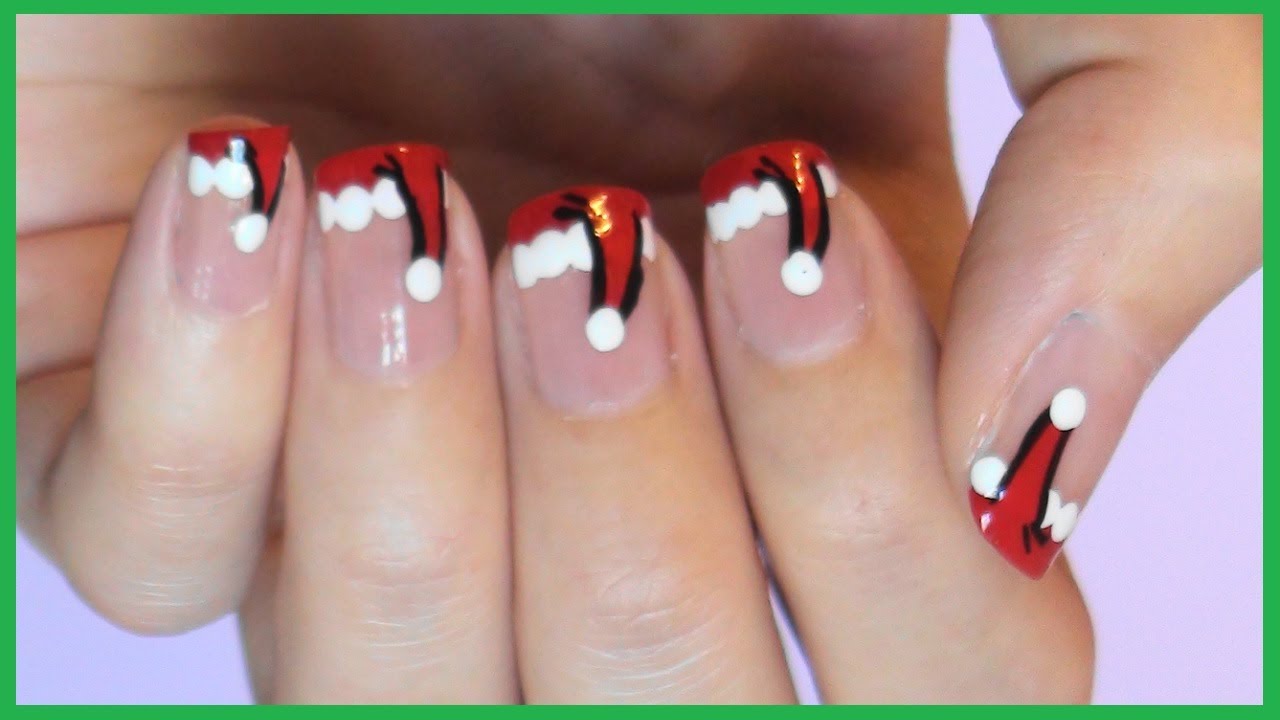 Now cover the half of the tip of the left one nail with same red glittery nails polish.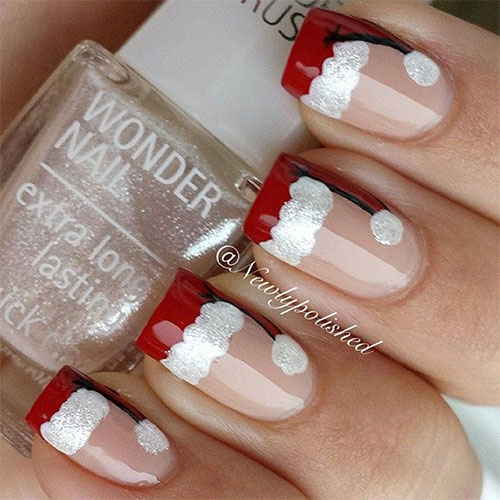 By holding a nail pin extend the red nail polish in the shape of the cap at one side of the nails. Make a cap ball on end with white nail paint & your amazing Christmas nails are ready in the simplest way ever.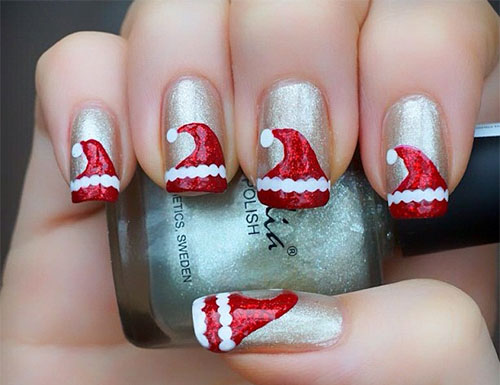 See More As: