Indian Designer Anarkali Suits 2020 New Collection by Natasha Couture
Dear South Asians! Remember that time of Mughal Empire? The Anarkali dresses and the formalities? Ah, what time was that? A life was full of comforts and elegance. Mughal Empire has gone but has left its traditions among the people of the subcontinent. Those traditional wears are still alive and considered as beauty just like Indian Designer Anarkali Suits. Anarkali is a special type of traditional dress having its charm and vogue. People of subcontinent and kings were used to wear this dress; this dress is still considered as a very elegant dress and suits on approximately every young girl and lady. To keep the traditions alive, young girls wear this dress on festivals and events even in this modern age. Don't anybody think that this is an old style dress but by the time amendments are made in styles according to the latest trends?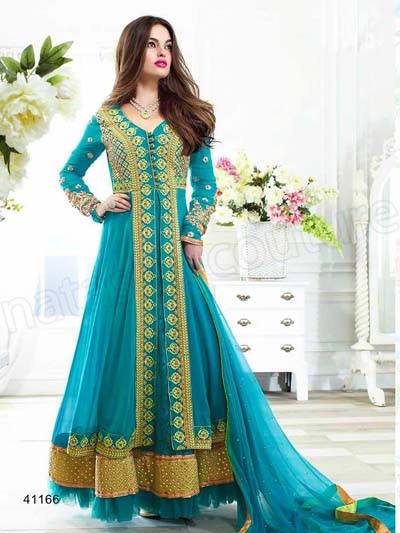 Various designers have presented Anarkali suits after intervals of time, bringing some change and new styles in the dress. Natasha Couture is another Indian Clothing Brand dealing with Muslim and Hindus Clothing trends. It deals with all Asian fashions but majorly deals with Indian fashion. It layouts its summer, winter, party wear, bridal, wedding collections every season and every year. Just recently, it has presented it's New Collection of Indian Designer Anarkali Suits.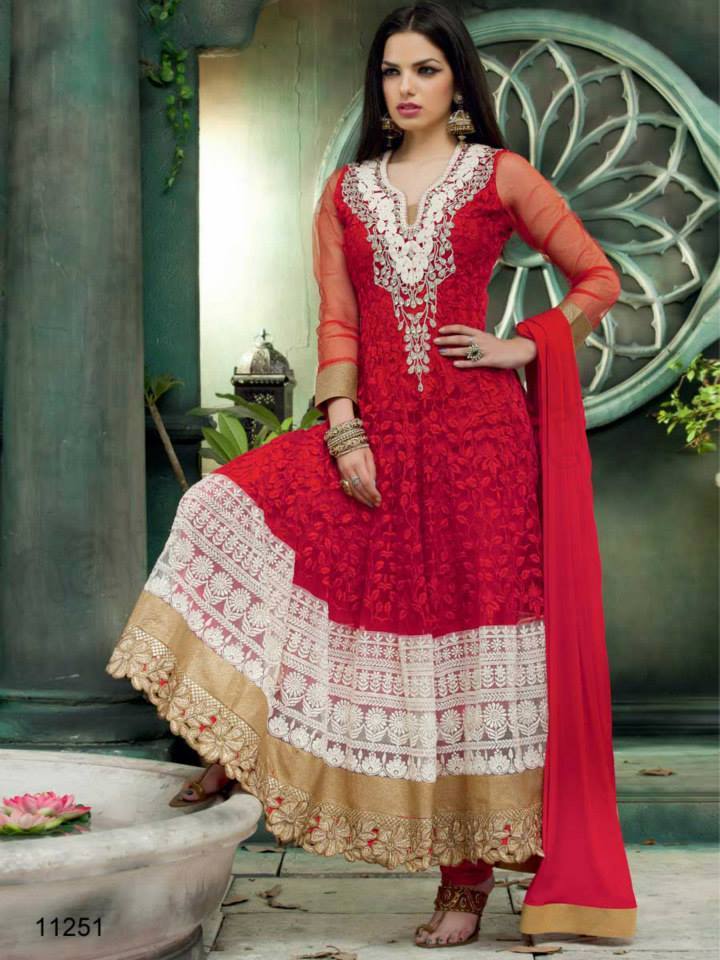 Indian Designer Anarkali Suits Collection 2020-2021 by Natasha Couture
These flawless dresses are way too beautiful. Embroideries and embellishments are made of the suits to give a fancy look. The color scheme use for these suits is quite admirable. Combinations of colors like golden, pink, black, red, orange, yellow, blue, silver, gray, violet, skin, peach and much more are used in this collection. The have got to, lace, zari, stonework is made on daaman (ghaira) and necklines.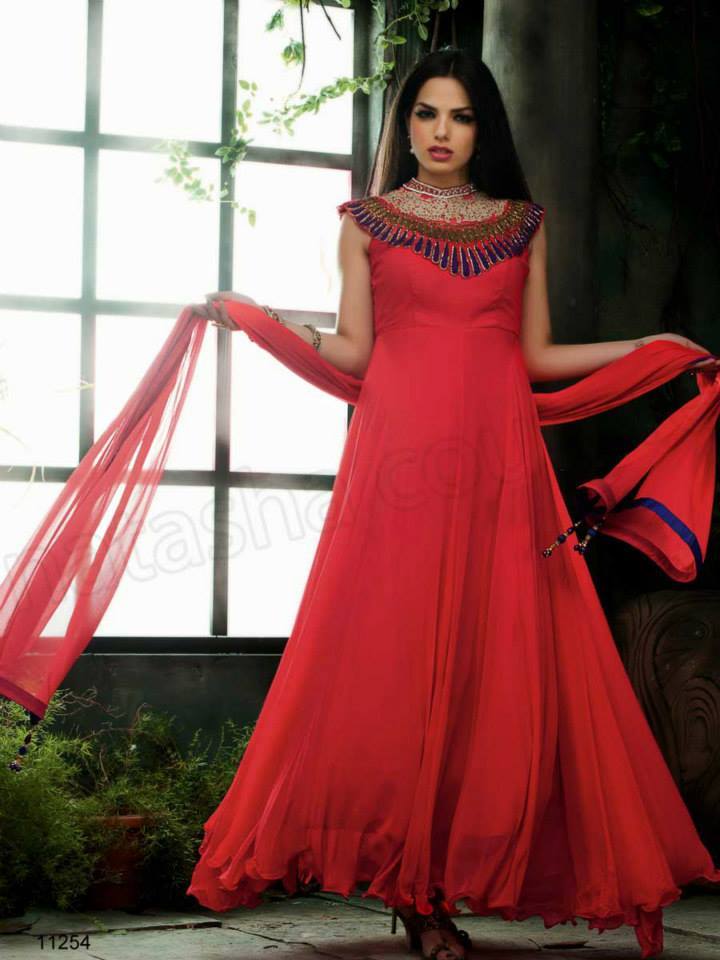 Have you ever noticed that this type of dress is very picky among celebrities? Most of the time, Bollywood divas are seen wearing Anarkali suits on a ramp and red carpets that show the beauty of these attires. No doubt Anarkali suits give a look of a queen to women. And big thanks to designers who are making it more pretty and bringing beautiful changes among this dress. They are best to wear in every type of subroutines like as party wear, formal wear, and wedding wear. Indian girls also use it casually as well in their daily routines.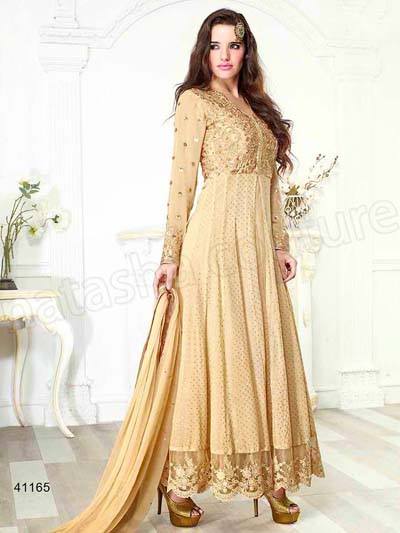 I might seem like praising a lot this suit, but words are not enough. All of you must have worn this dress sometimes in your life, so everyone knows. Anyways here I am showing some of the latest design of Anarkali suits by your favorite Natasha Couture. It is not possible to turn your back towards these stunning dresses and make your eyes unlucky for not having a glance. Have a look at the below-posted image gallery and get inspired by the latest Indian dress designs. You can also buy it online for the next festival, or you can gift it to your dear ones!
See More As:
New Indian Bridal Party Wear Lehenga Collection 
Indian Kurtis/ Kurtas Designs for Girls Trends 
Indian Jacket Style Anarkali Suits Styles & Designs