Step by Step Nail Art Picture Tutorial Best and Easy Designs To Try
Everyone loves beautiful nail art especially young girls are used to do it on a daily basis with matching colours with their clothes. Approximately all young girls these days have grown longer nails to look even more stylish & did different nail arts making the longer nails even more attractive. Initially nails were only painted in a one way or two by applying nail paints but then with time the concept of nail art originated and till now many special tool equipments are available in market for nail art purposes. Many beauty salons are working professionally for this purpose.
Trendy girls these days make cartoons, sneakers, computer prints, dotted, cherry blossoms, cupcakes, lining and many other designs on their nails, these arts are made by nail'art tools. Now a question regarding nailart tools comes to our mind, a simple answer to this question is there are small equipments designed for a quick handy nail art, for making those small prim designs such as dots, lining etc in a fine way. Other than that nail brushes are available of various sizes according to their purposes. Newspaper prints on nails are so in trend these days, stickers of flowers, stars, beads are now available for the cute nail art purposes.
Best and Beautiful Nair Art Designs Manicure Ideas for Girls – Must Try Step by Step Picture Tutorial
We mostly find the girls attractive & immediately judge how stylish and trendy they are while looking on their nail-arts, nails may not be the major concern of beauty but even our smaller concentrations influence a lot for a better personality. Some people think it a difficult task to sit specially and give time to your nails. You can simply put on some particular nail paint & just go with it, for their comfort it is to inform that now all the difficult ways are demolished by the advance tutorials which provides you with a practice of making your nails in a few minutes.  Now you don't need to go to special attend nail'art tutorial classes on internet as we are providing you with the easiest step by step picture tutorials and believe me once you see this you are going to love it nail art over again. For making it more simple we are presenting you the ways in which without using tools you can use paper cuttings and water for getting such amazing nail art. Hope you will love all the styles, pick your favorite one and get copied. Below posted is a step by step tutorial, I hope this will be more helpful for you to know the actual method to paint your nails. You can choose these styles for your any sort of parties, weddings and events. Make your personality more glamorous and chic by selecting an attracting design that enhances the beauty of your hands. Here below i have posted different types of Paintings in different colors and patterns. If you will choose the color of paint that matches your dress you have to wear then it will be a plus towards your looks. Groom opur Manicure ideas with Latest  20+ different Types of Manicure Ideas Picture Tutorial and spice up your special eves and Christmas!
As a refresher, here are the designs that we are be teaching you people today how to do:
Beautiful Multicolor lining
Beautiful Light Blue Neon Nail Art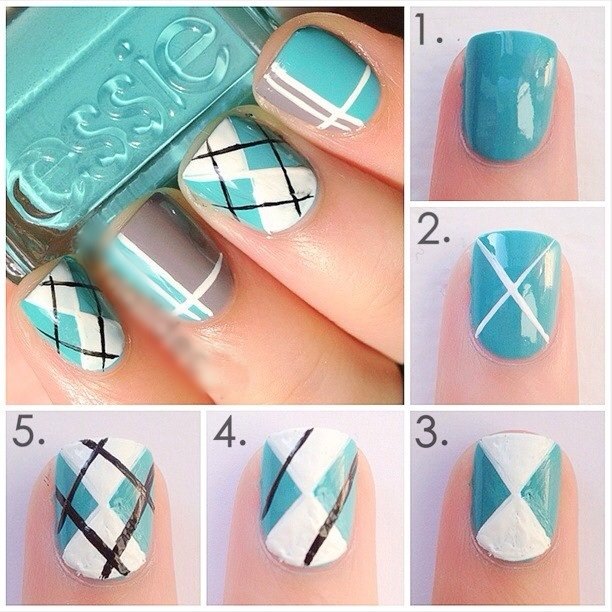 Amazing Heart Shape Design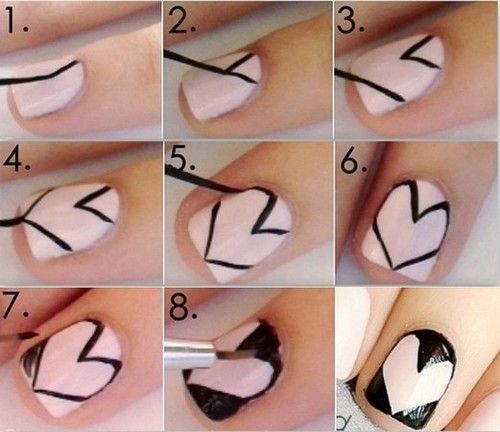 Lovely Abstract Nail-Arts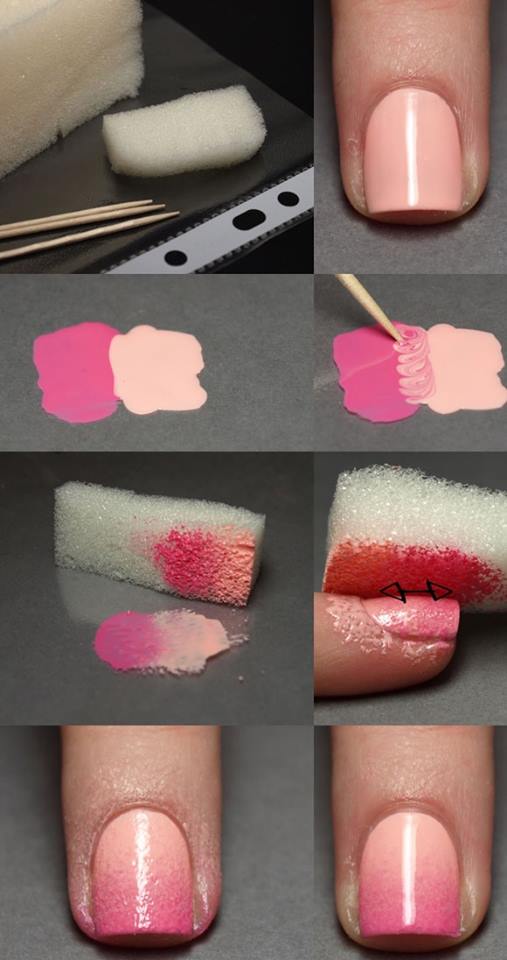 Interesting Leopard Manicure Idea in Brown and Black with yellow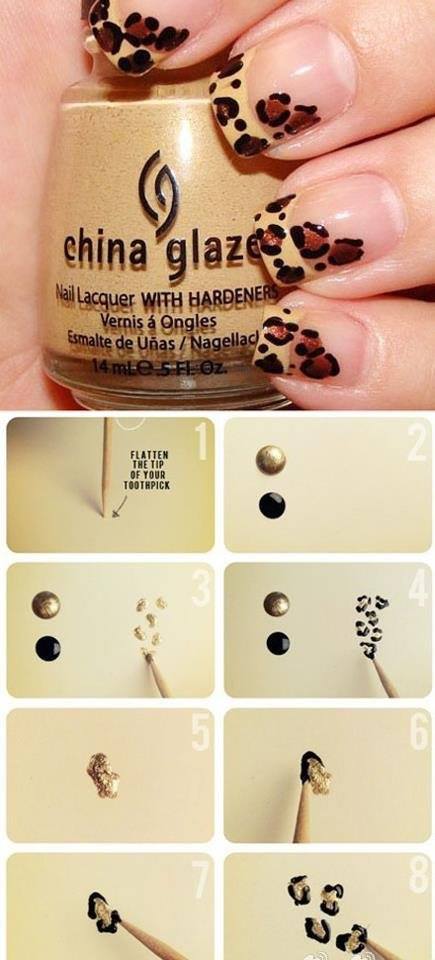 Step by Step Colorful Glittery design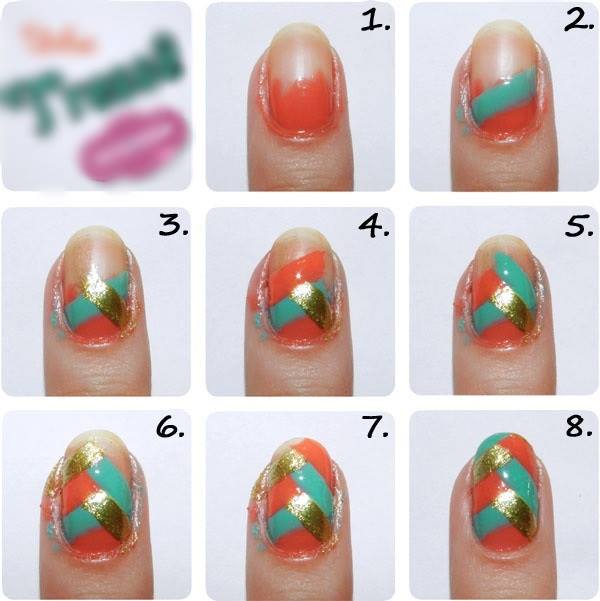 Cute Cartoonic Nail Art Ideas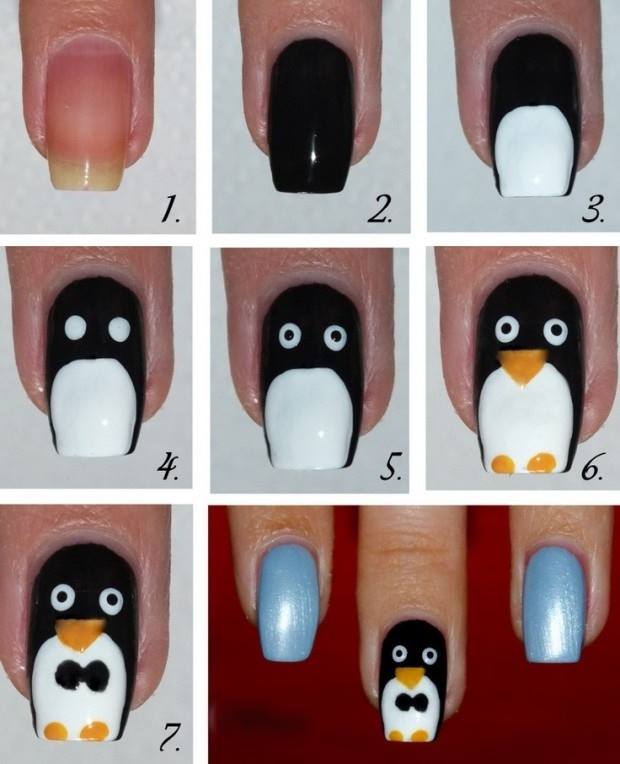 Multi color lining design with black background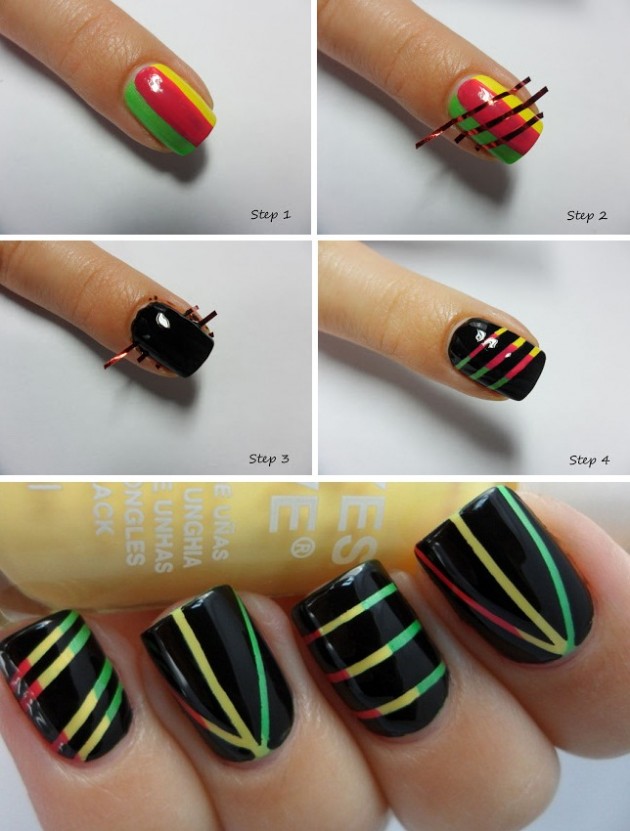 Fancy Beads Style Multi-color designs in dull blue
Easy Leaf Style in White, Red and Black colors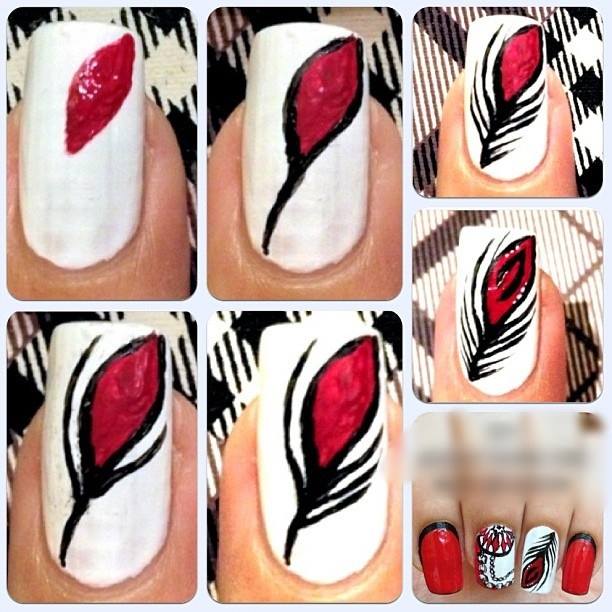 Half Nail Shiny & Glittery Art in Royal Blue & White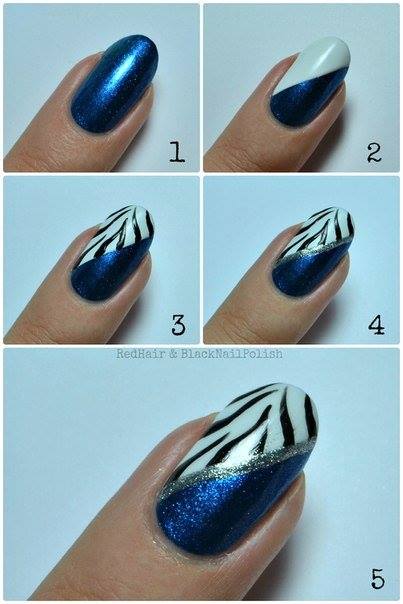 Red & White Lining Pattern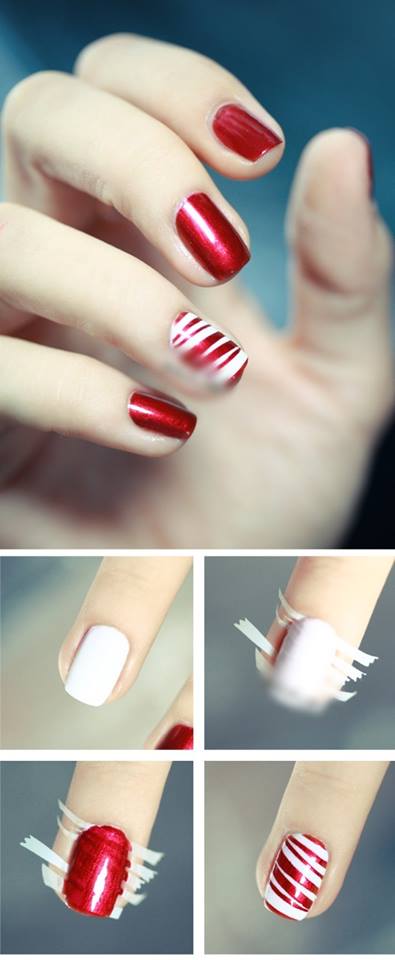 Simple Green Flowery Art To try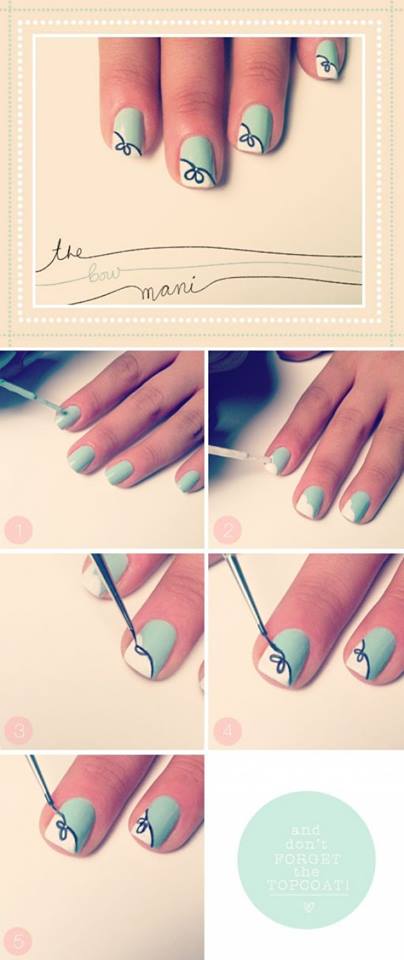 Different color Mixture style pattern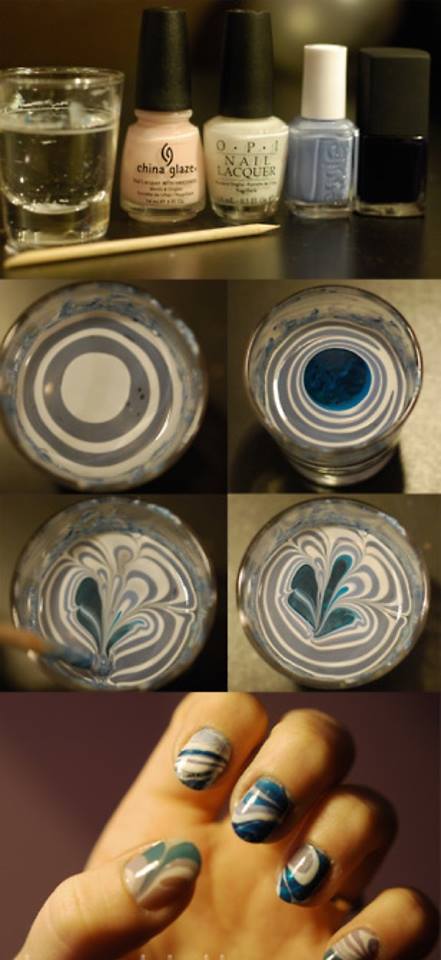 French Style Art in Black and White colors

Cool colorful Cloudy Pattern in Sky blue & Pink Paints

3D Heart Nail Design Tutorial

Colorful Abstract patterns Easy and Simple to Try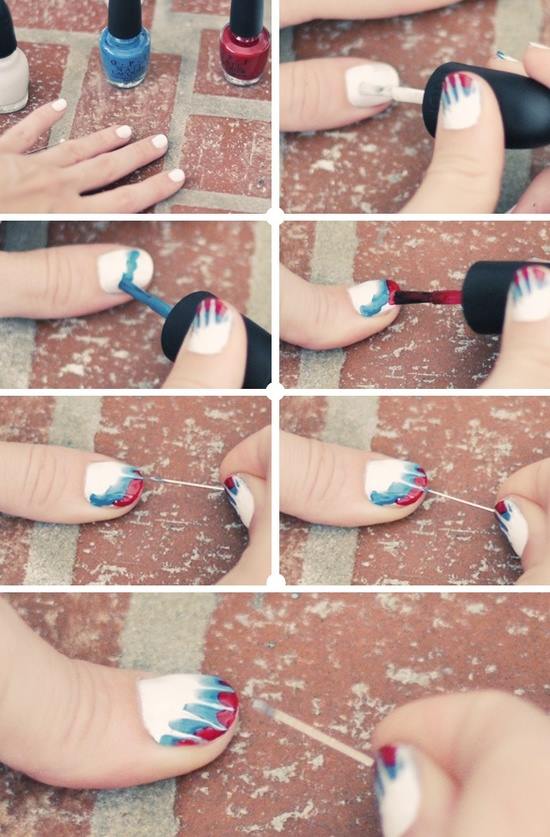 Golden & Grey Paint Designs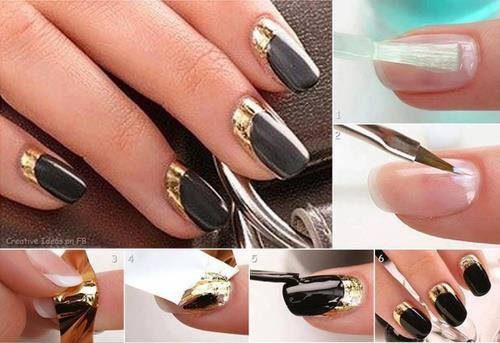 Chevron Tape Manicure Ideas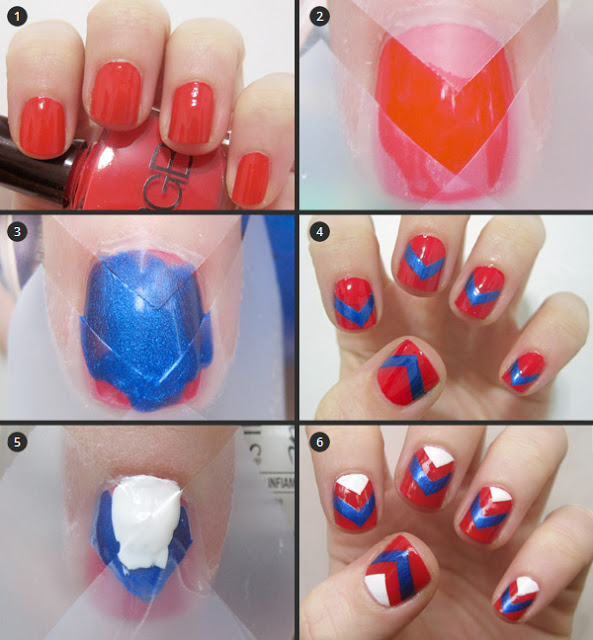 Cool Loly Pop Pattern in Red & off white to follow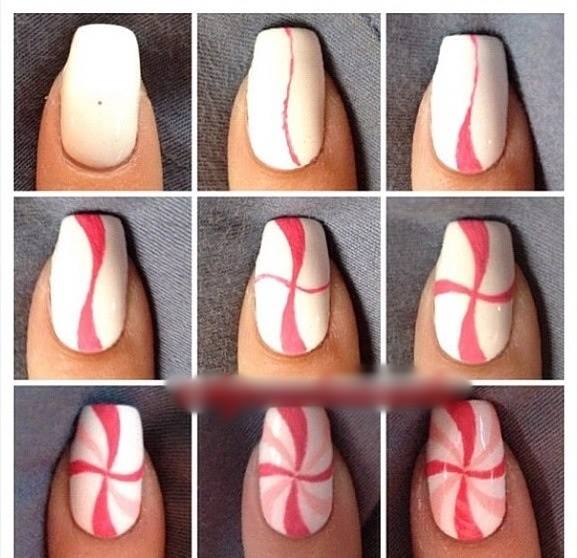 Small Dotted Manicure Pattern Easy To Try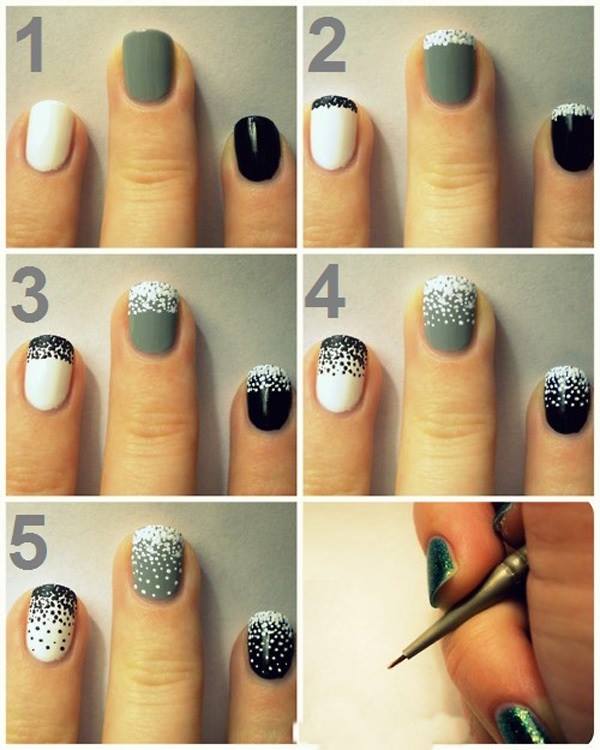 Black & Red Flower Style Pattern To Spice Up your Eve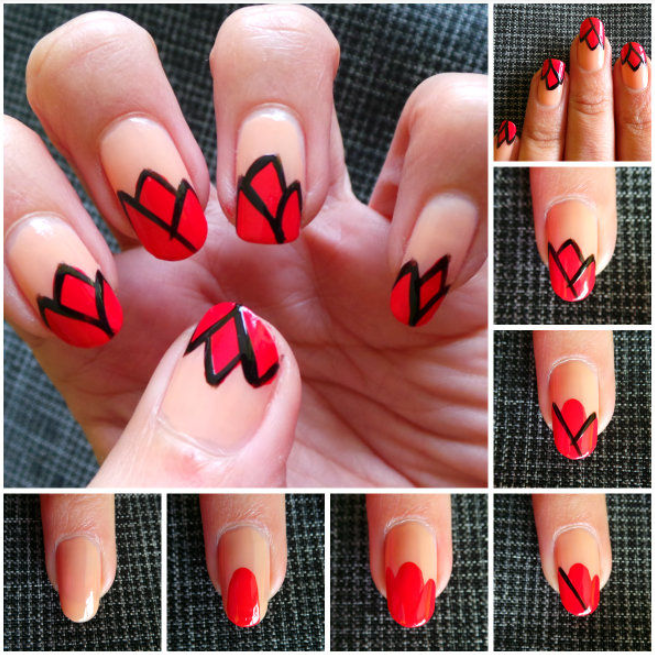 Elegant French Tone Nail Art Design To Try