Best Party Wear Embroidered Dresses Designs 2019 Collection
Pakistan is the country that leaves no boundaries of fashion and embroideries when it comes to clothing. Similarly, eastern Pakistani women just love to opt for fine embroideries along with attractive hues & combinations. It is not wrong to say that embroidered party wear dresses are the part of every Pakistani women's wardrobe as these dresses give an extra glitzy and stunning look. It is hard for women to refrain herself from trying shirts carrying the variety of uniquely crafted embroideries that is why some illustrious designers are giving their best efforts to provide you people with the prime collections of embroidered dresses. We are sharing Best Party Wear Embroidered Dresses Designs Collection.
According to the current fashion and trends, pencil trousers surely took the glare of publicity. The designers have launched plenty of collections having the distinct Best Party Wear Embroidered Dresses Designs Collection. Pencil trousers if worn with long or short shirts look equally stunning but nowadays mostly women prefer short shirts paired with uppers and gowns to look more smart and fashionable. One can know the significance of short shirts with straight pants by viewing all the branded pret collections by famous designers like Zainab Chottani, Asim Jofa, Maria.B, etc. highlights embroidered shirts with trousers.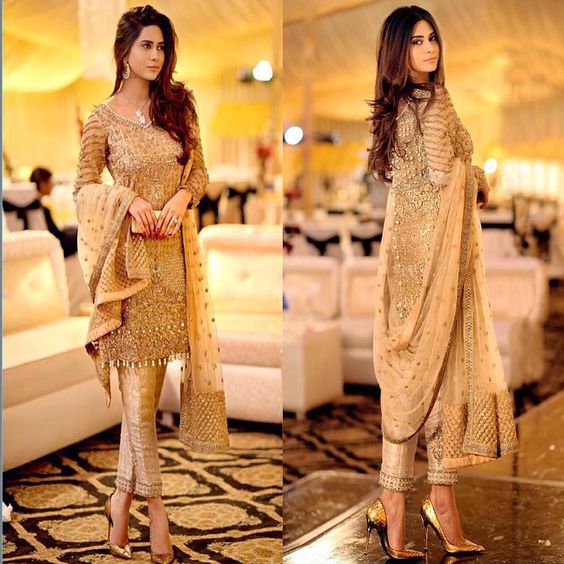 Best Party Wear Embroidered Dresses Designs Collection 2018-2019
The party wears embroidered dress collections according to the latest trends are now available at all well-known outlets of various famous clothing lines. Applique work, stone work, motifs, pearls and thread works are embellished on these embroidered shirts. These embroidered shirts are available in different fabrics like lawn, chiffon, silk, georgette and cotton. The neckline and borders are also covered with dabka, zari and elegant zardozi work. A good thing about these collections is that variety of designs are available, either short or long, one has her choice to whom she wants to pair up her cigarette pants, where tunics, kurtas, angarkha and umbrella frock lovers are not bounded to try them along.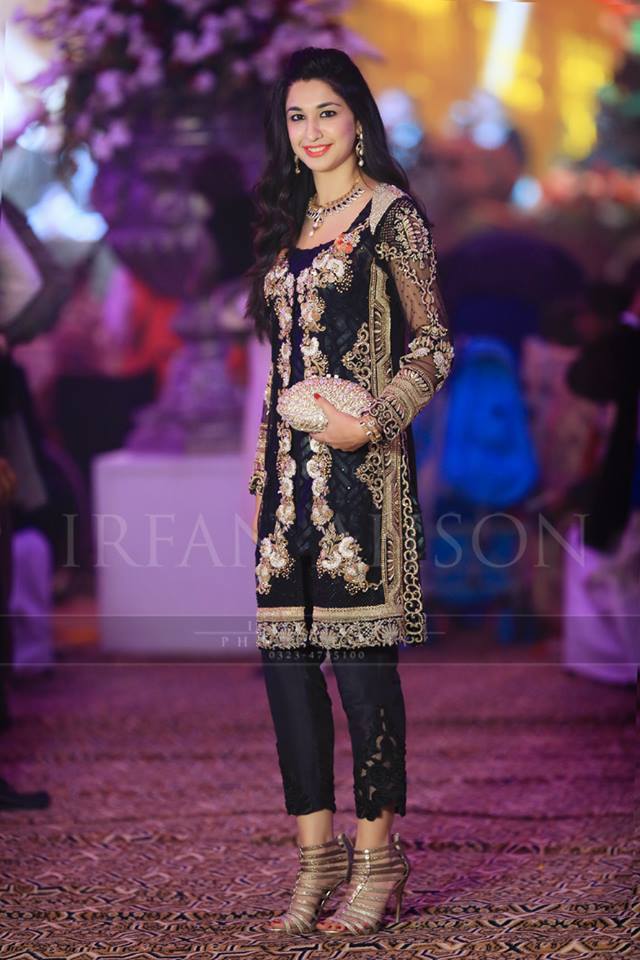 To add charm to plain simple pants, designers have introduced the trend of bottom side buttons and side embroideries that are best to compliment the fresh and funky hues of summer. These bottom wear are quite comfortable to wear for all indoor and outdoor events. The embroidered party wear shirts comprise of fresh color contrasts like peach, orange, pink, purple, yellow, violet and much more while trousers are mostly used in skin, black, white, cream color but it is left up to customer's will if you want it of the same color as of your shirt.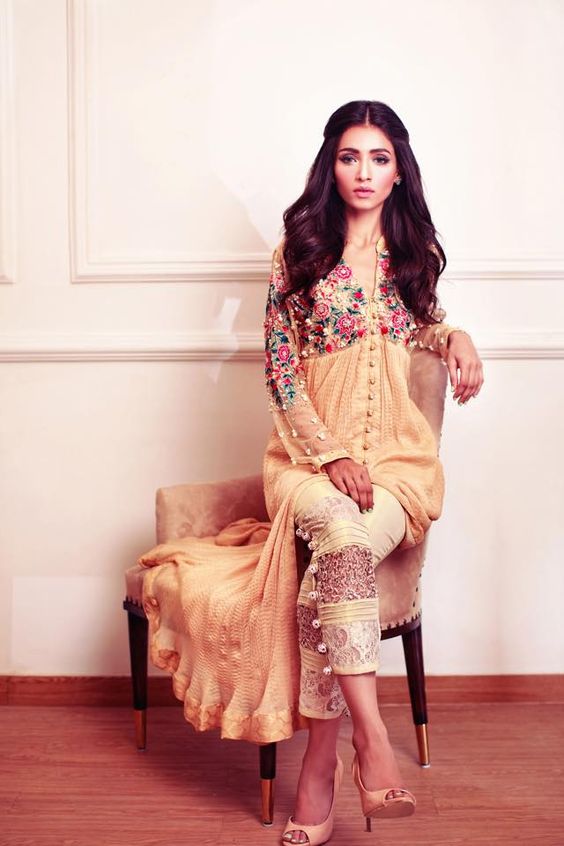 It seems like this trend of embellished shirts and trousers will manage to become the hit of this whole year. So, ladies from all age groups brace yourselves because your favorite dresses are now out there in a market that will be suitable for all sorts of formal occasions.
The preview of this fest Party Wear Embroidered Dresses Designs 2018-2019 Collection is given below for your ease.
Check more: