Beautiful Punjabi Khussa Shoes Trends in Asia – Latest Designs
We see that some trends never die any matter what was the time of their very first introduction. Especially India and Pakistan are the countries of Asia where old traditions are preserved in a very fine way by the generations whether it's about traditional foods, clothing or shoes. Of course, modifications, according to the latest trends are made in these traditions to make it more comfortable for modern young people to adapt, and I think that this is a very good way of keep the candle lightened. There goes an old saying "Old is Gold" and no one can deny this fact in any field of life whether its old friendship, relation, thing or trend. Just like that Khussa is our oldest trend, which was much seen in Mughal Empire of sub-continent when kings and princes were used to wearing khussas with their highly embroidered dresses.
Khussa is a trend of South Asia which is going conventionally and still people like to wear it. Either boys or girls or kids or old people, khussa is available for people of all ages. Especially with traditional dresses khussa looks simply elegant. In our culture, on marriages the groom are used to wear khussa with their sherwani, and the other boys with groom also mostly prefer this shoe type. If we go on the girl's side than same is the case over there, today where the trends of high heels and so many European styled shoes is becoming popular, still there is a liking of khussa by young girls to wear on their mehndi function, even those little kids with their small pretty khussa shoes look amazing. At old times, the trends of khussa were so in among those old 'dadis' but today even grandmothers are so advanced and updated about fashion. Anyways khussas are of many kinds, specified for formal wear and casual wear.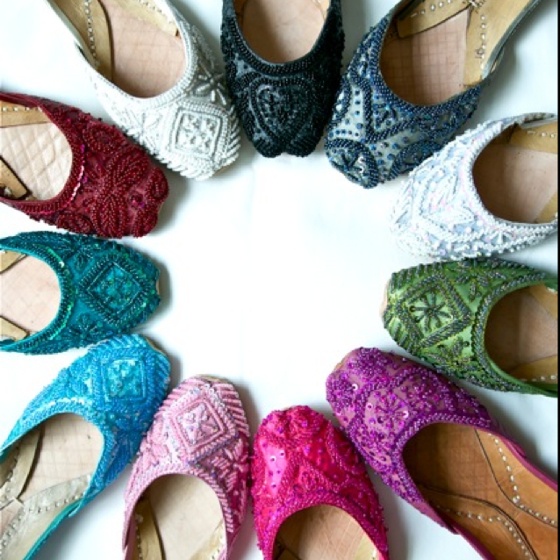 Latest Trends of Wearing Punjabi Khussa Shoes In Asia – Latest Designs & Collection 2015-2016
The casual wear khussa is slightly simpler, mostly young girls wear open khussa with their jeans and kurta dress these days that shows the demand of this footwear among a modern generation. These khussas are open from the back to make it handy for daily use and are beautifully designed from the front closed part. Initially khussa was available in gold and silver color but now is available in delightful multi colors like purple dark, orange, yellow, graceful white, black, green, red, blue, grey, pink, brown and many other. The embroidery work is made on silk fabrics, velvet, etc. Where some are available in leather adorned with amazing gold lines.
The formal wear khussas include tilla and thread works to give it amazing fancy look. The colors mostly chose by men are black, silver and golden for their wedding days. The beautiful tilla work is performed in different patterns by the expertise. For girls, the use of stones and cuts within the shoe is made as per demand.
Let's have a look on these stylish, comfortable, beautiful, handmade creation which has amazed people from years. Though western trends are extremely common in people of Asia but still, there is a liking of old traditions in our culture which is so good if we realize. Anyways enjoy these beautiful footwear and select for your wedding and pre-wedding functions. Have a look on the below posted wonderful image gallery, we have collected some of the designs frm designers latest collections. Get inspired by the new trends this season!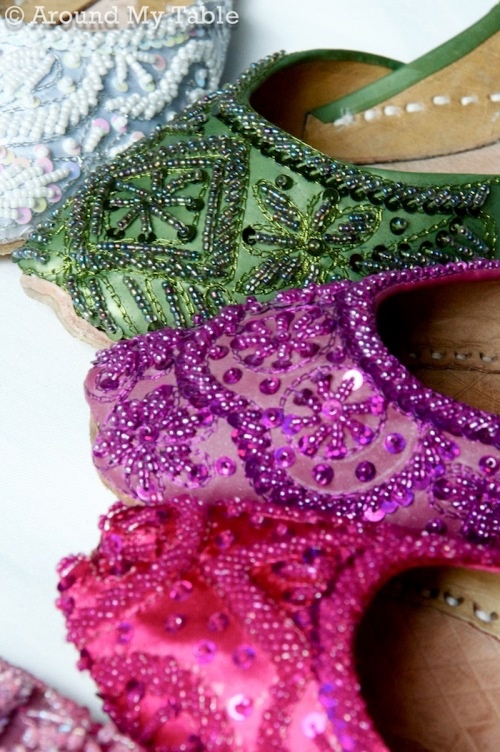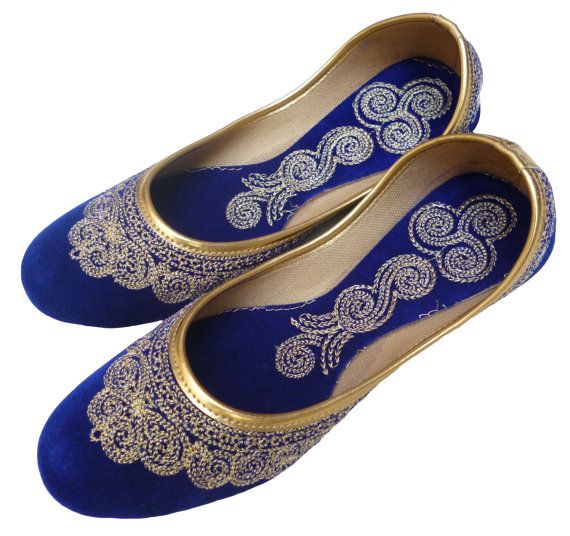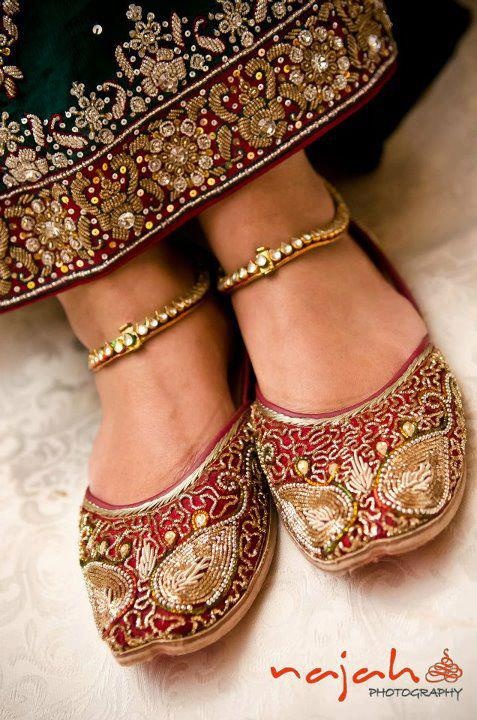 See More As:
European Style Modern Bridal Dresses by Maria B's Collection
Asian Traditional wedding Dresses for Men & Women by Fahad Hussayn
Trend of Wearing Palazzo with short Shirts in Asia