Best & Stylish Ladies Twisted Hairstyles Tutorials 2022 Trends
Wearing your hair in a twisted hairdo can change up your whole appearance. We all get tired of the same old ponytails or topknots. At one point there comes a time for a great change of our look. Not only do twisted hairdos look beautiful, but they're also so much fun to make. At first, they might look intimidating, but after some practice, it becomes so easy to do them. These days, we can't avoid twisted hairdos. More and more girls and women are choosing to have them because of how practical they are. They're also very versatile because you can be creative and choose whichever style fits your appearance the best. They all look great in the end! Here are some lovely twisted hairdos you can choose from.  Here we are sharing the Best & Stylish Ladies Twisted Hairstyles Tutorials with Pictures.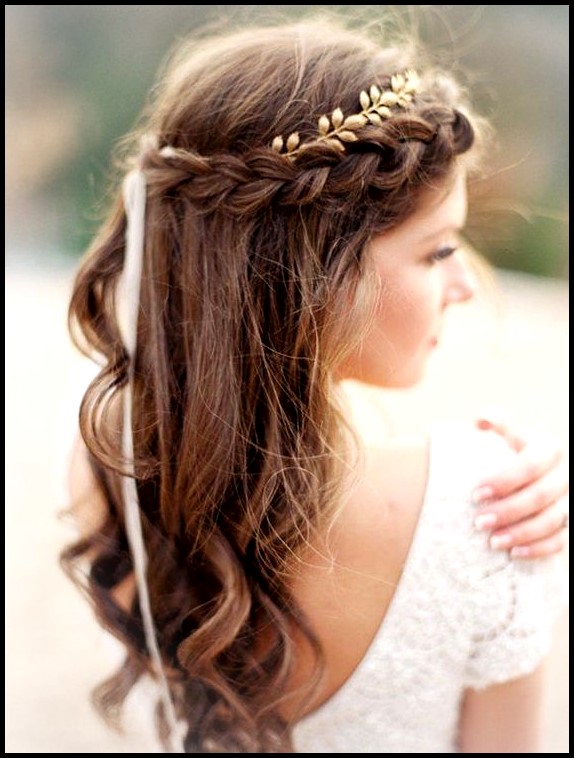 Best & Stylish Ladies Twisted Hairstyles Tutorials 2022 Trends
Here we are presenting the four major and Stylish Ladies Twisted Hairstyles Tutorials. You can easily learn and make them by following these steps mentioned below.
Going Full Retro
We all love feminine 50s twisted hairdos. Women back then strived always to be fashionable and gentle. Now, we can draw inspiration from them to create our retro hairdos. These hairstyles are coming back, so it's hard to avoid them.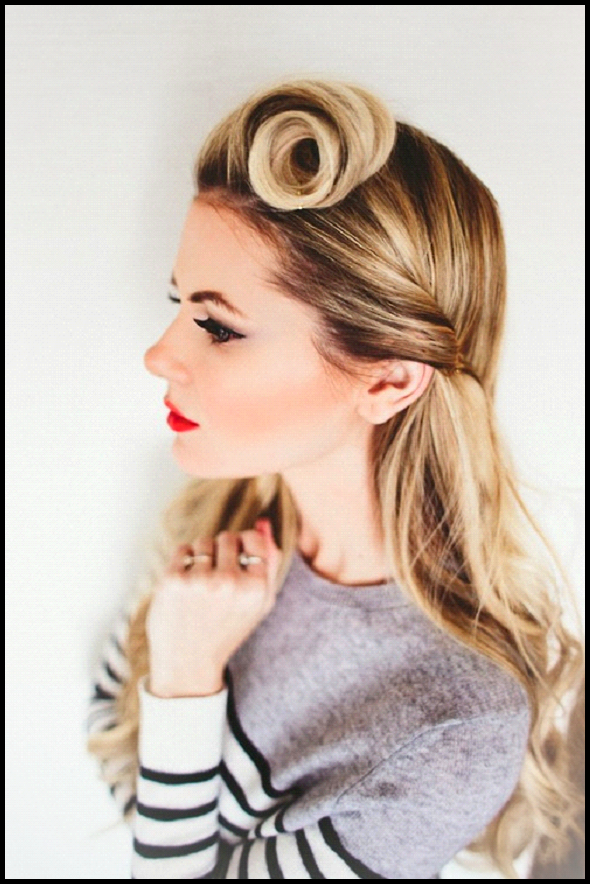 How to do it:
1. Curl your bangs tightly
2. Secure the curl with a bobby pin
3. Use a lot of hairsprays to make sure the curl stays put throughout the day
4. Put the rest of your hairs in a ponytail or a bun, or leave it as it is.
My heart is in Havana
Havana twists are all the rage this year! Many women of color love it. They make it so much easier to manage the hairs. Havana twist hairdo is also adorable and looks great on all women.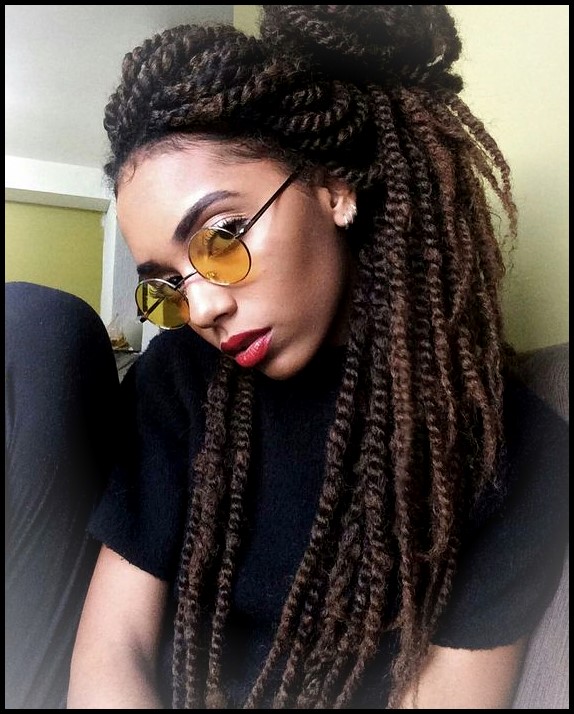 How to do it:
1. Make four sections of your hairs
2. If you want to have pronounced parting, use a comb to create them
3. Divide those parted sections into two smaller parts
4. Take some Havana hair twists and fold them in half and start twisting your hair
5. After having your whole hair twisted, you should start to put those parts over each other
6. Put a flexroid on each of the hair ends
7. Put your hair tips in hot water
8. When your hair becomes cool again, remove the flexroid
For Real The Queens: Twisted Crown Braids
Twisted crown braids were popularized by the Dutch women, and now we can't avoid them. Some women hate them; some women are absolutely crazy about them! It's all about your taste. If you're frustrated by creating this hairdo, don't worry, it can be pretty simple.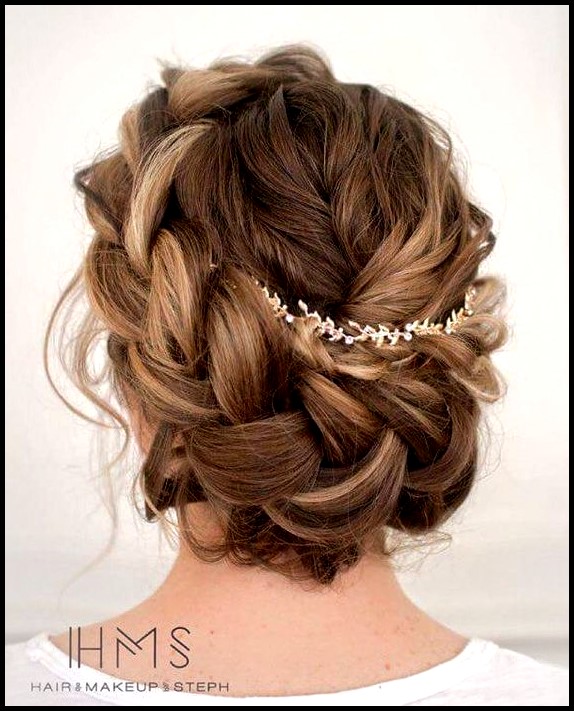 How to do it:
1. Divide the triangle hair's section into two sections
2. Then, just add a new section to that front strand
3. Add a new section to the back strand of hairs
4. Twist those sections together
5. When you go all the way back to the ends of those sections, stop adding new strands and just twist the hair
6. Take one twist and make an opening through which you will pull one of your twists
7. Take as many bobby pins as you want to secure this hairdo
8. Use some hairspray if needed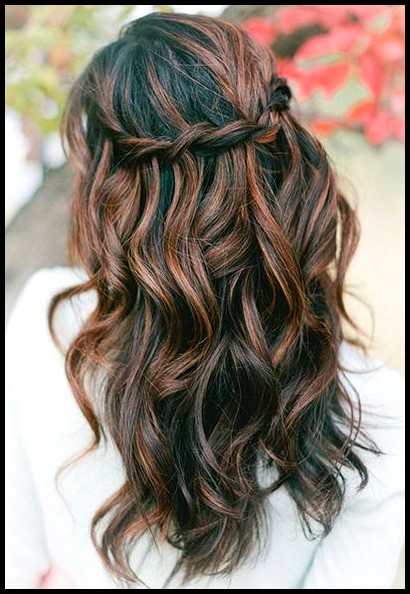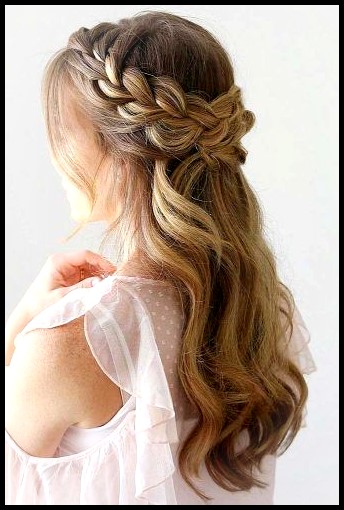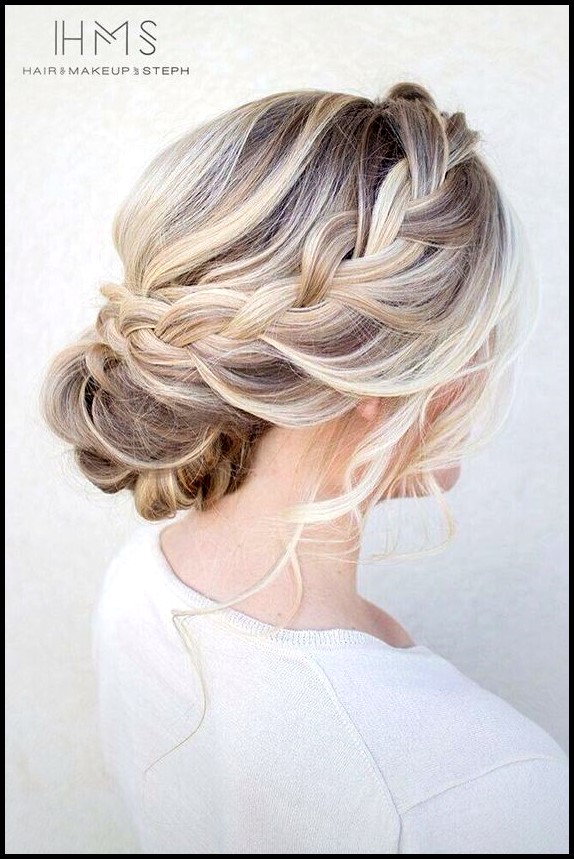 Headbands With A Twist
Headbands are yet another controversial hair accessory. Some girls hate them, some girls swear by them. Love them or hate them, they can be helpful if you want to remove the hair from your face. Twist hairdos wit headbands are also really elegant so that they can be chosen for special occasions. They require some practice in order to make them look perfect, but the end results will be worth it.
How to do it:
1. For this hairdo, you can choose whichever parting you like the most
2. Put the headband on the top of your hair.
3. Start wrapping your hair around the headband towards the back of the head
4. The back part of the hair can remain loose and messy but try to touch them under the headband
5. Very gently, pull the hair away from the headband to make it loose
6. Extra tip: create this hairdo with damp hairs so that it stays put throughout the day
7. Hairspray is a must for this hairdo, so go for it
Twisted hairdos can be so versatile, which is why there's one for every woman. Don't worry if they look messy at first, practice makes perfect. Besides, twisted hairdos are supposed to look a bit messy. You'll learn to love them as you create new looks. Hope you have loved Stylish Ladies Twisted Hairstyles Tutorials. Keep following us for more.
See More As: