Ladies Best Ponytail Hairstyles 2019 for Long, Medium & Short Hairs
"Today, I cannot open my hairs in a party", this is an expression of girls in summer. Every girl wanted to tie her hair because of hot weather. Dear girls, this is not a problem, you can tie them in a ponytail with the fantastic and adorable hair style. I'm going to tell you the best hairstyle for summers, no matter whether you have small, medium or large hairs. First grab a com, hairpins, band she fancy ones or whatever would you like for your hairs, now sit in front of mirror. Let's discover the best hairdo for this summers. Below we are posting the Best Ponytail Hairstyles 2018-19 for Long, Medium & Short Hairs
Ladies Best Ponytail Hairstyles for Small Hairs:
I have short hairs, would I able to make a good ponytail with this length? Dear sweet ladies, you can make a perfect hair style with your short hair, now a day's every solution is available for any problem, sprays, pins and best products has introduced by the haircare industries which can help you to attain the amazing hairstyles for yourself with perfect look. You can make a braid from front then tie it in ponytail, if the hair is not coming in a ponytail use hair spray that will help you in tying hairs. You can make braids, puff and clip front hair from colorful and fancy pins, giving you a perfect gorgeous look.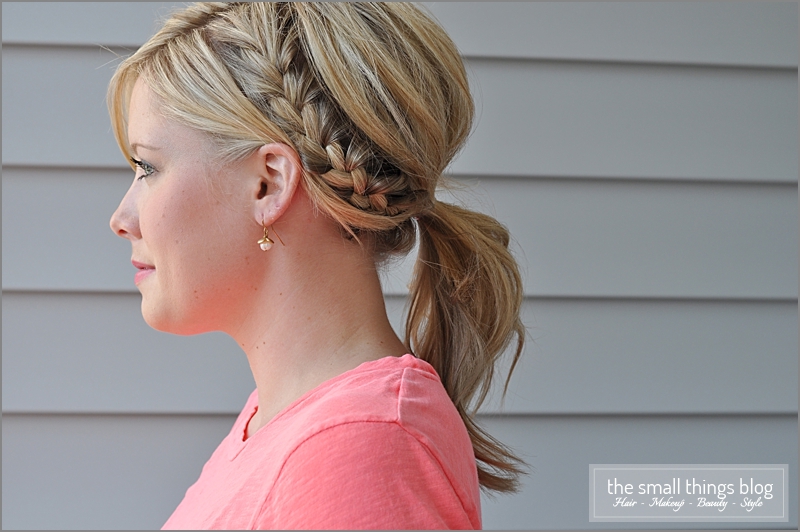 Ladies Best Ponytail Hairstyles for Medium Hairs:
This kind of hair is considered best. Every single hairstyle can easily make on these hair. You can straight you hairs then grab them in a ponytail, you can also curl them then grab them in a pony tail, make braids of different styles like French tail from front then gathered your hair on the top. You will look stunning and gorgeous lady. It will give the charming and amazing look to your personality. You can also go for crown ponytail style and braided pony tail style as shown in pictures.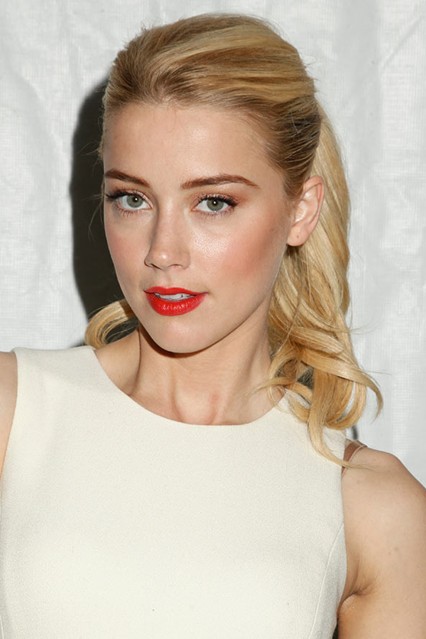 Latest Best Ponytail Hairstyles for Long Hairs:
A long lengthen pony tails look amazing always, whether you gathered straighten out hair or curly hair in a ponytail. The main benefit of having long hairs is that you can make any style in a way that makes look of your hairs like medium hairs likewise fold them while binding them in a tail. Perfect braids and puffy ponytails can be gathered in a ponytail so uniquely. You can make some famous braided hairstyles and jasmine style tail tying elastics after short gaps over your pony tails. For more detailed styles you can see the following pictures.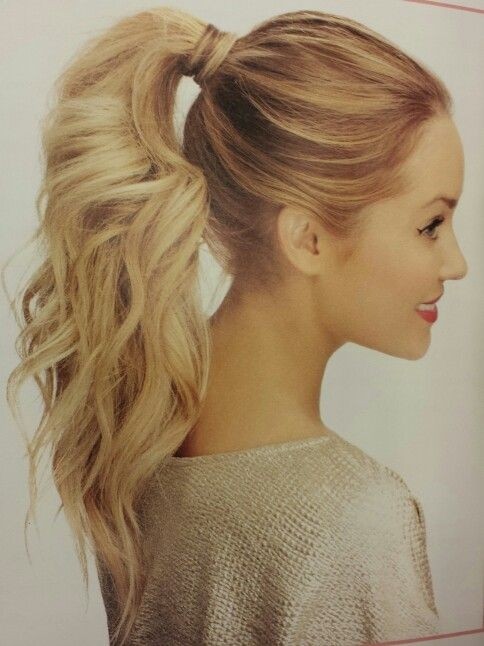 See More As: