Top 10 Famous Indian Celebrity Hairstyle Inspirations 2020 Trends
Let's admit it, several ways of our day to day styling are always inspired by our most beloved and favorite stars and style icons. When it comes to fashion, we do adore hot and pretty Bollywood divas. Their dresses, makeovers, and dietary habits particularly their hairstyles, through which they flaunt their beauty, all fascinates us all together. When it comes to hairstyles, each female Bollywood celebrity carries her own unique style. Some keep them short and funky, others love long and wavy, some carries messy buns while others try side fishtails. We will discuss the Top 10 Famous Indian Celebrity Hairstyle trends 2018-2019 including different Bollywood celebrities.
Famous Indian Celebrity Hairstyle Trends 2020-2021
Today we are about to reveal few of the most praised hairstyles that were ever carried by famous top notch Indian stars, let's have a look.
1. Aishwarya Rai:
Former Miss India has always been amazing us with every possible hairstyle, whether it's the swept bangs or loose curls or dead straight hair. But her new veteran look has made us all go wow. The best thing about this style is it gives your hair much volume. All you need to have is a nice layer cut and then just tong those layers up to give the finish.
2. Katrina Kaif:
Bollywood's Barbie Doll needs no especial hair do to flaunt her beauty. She looks gorgeous even in the simplest hairstyle possible. Yet she loves to experiment with her style and try always something new. But this the most admired hairstyle of her, which is simply and easy to carry. It goes with her face and should be tried by the girls who happens to share the same face shape and cut.
3. Priyanka Chopra:
Priyanka always keeps changing her hair style, even more often than changing her dresses. Well, all her experiments never go in vain because every new style she adopts brings new life and beauty into her outlooks. This hairstyle, in particular, looks best on her. It is fresh and lively, therefore it must be tried by the girls of young ages.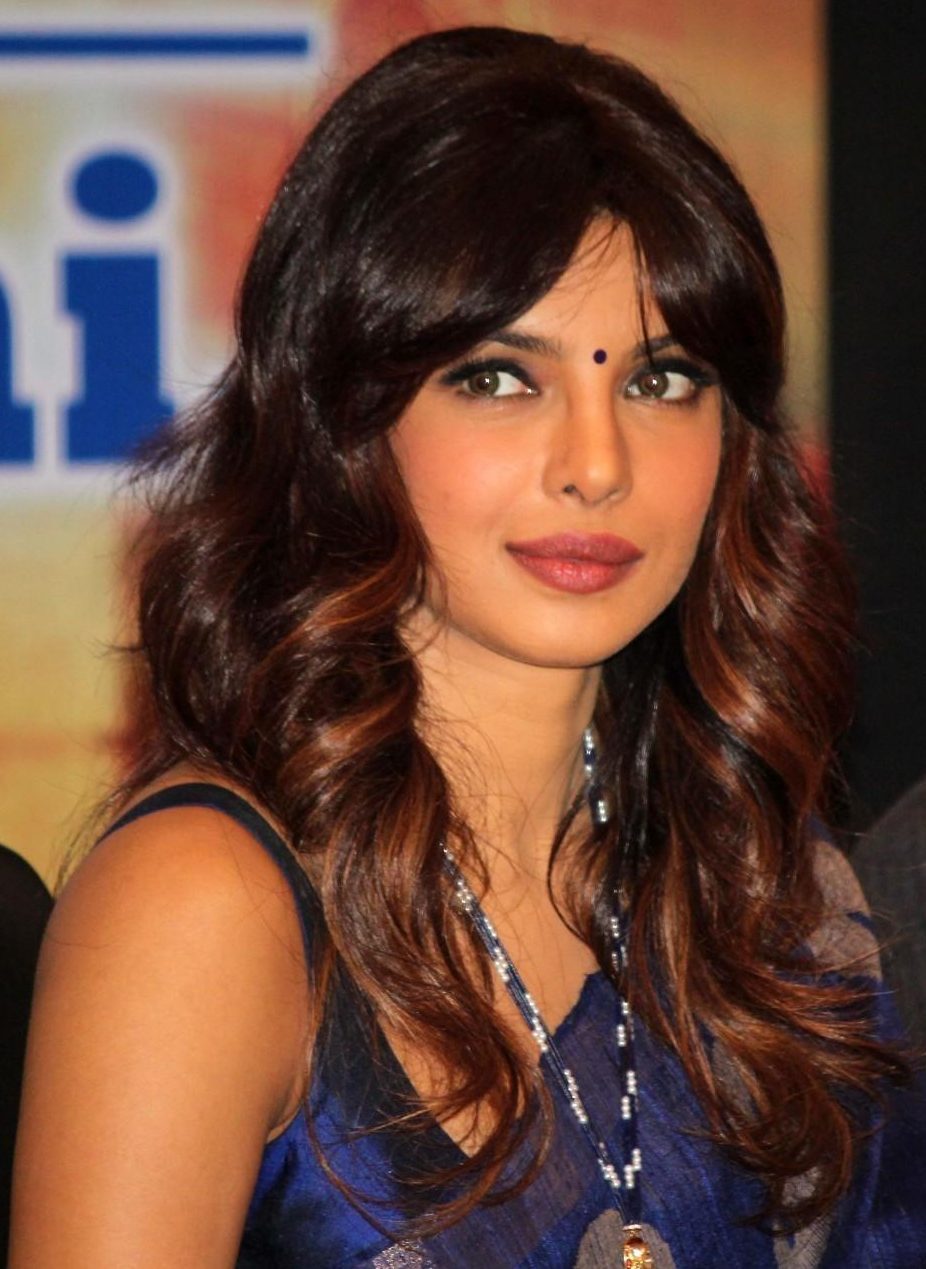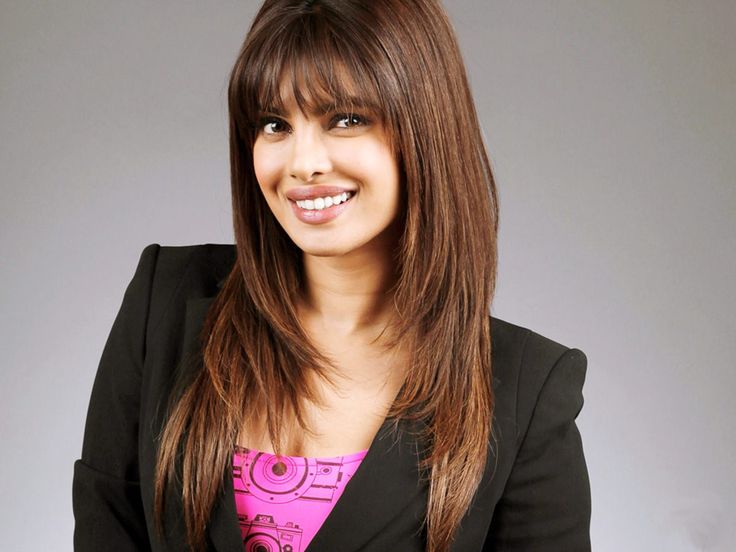 4. Deepika Padukone:
Whether it's her poker straight hairstyle or the side fishtail style or clean bun, she looks equally stunning in all. The best she ever carried and mostly carries is this neat yet puffy bun.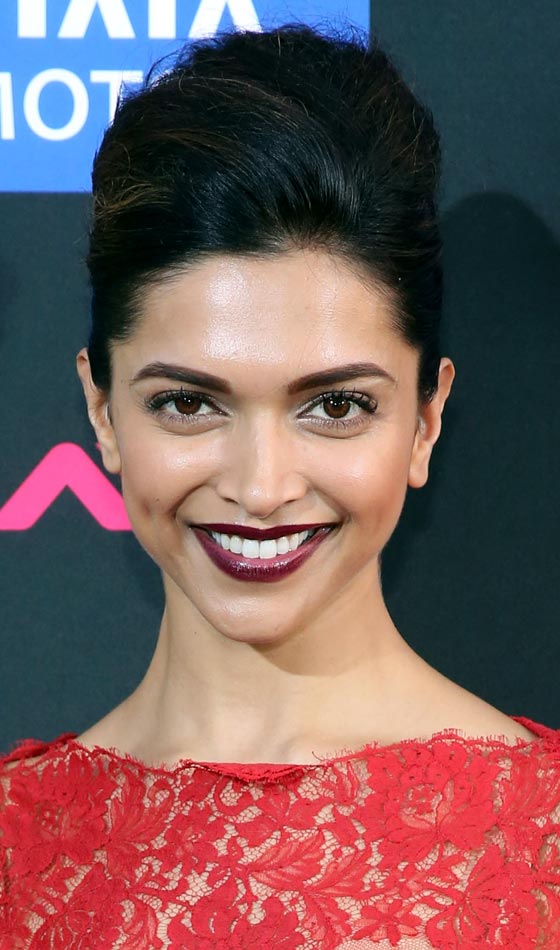 5. Kangana Ranaut:
Kangana Ranaut is also included in the list of inspiration and famous Indian celebrity hairstyle fashion. Carrying that wild mop style had become Kangana's identity and most of us love that look. After recently changing her style to something smoother, Kangana is now back to her wild funky look. However, both looks equally good on her.
6. Sonakshi Sinha:
Sonakshi is always seen in a pretty straight hairstyle but other styles too make her look amazing. For instance this basic straight and wavy style. Long hair does suit Sinha and to give volume to her hair she prefers to have some loose curls once in a while.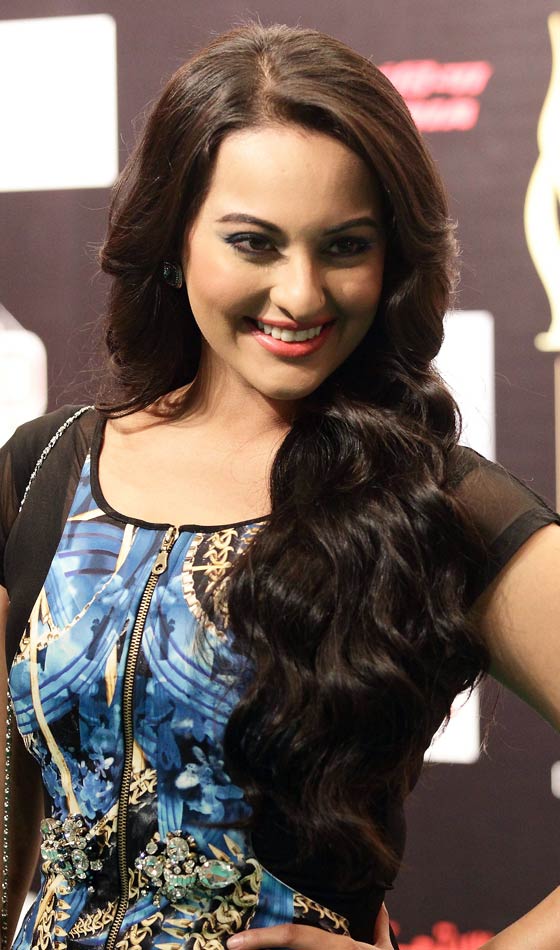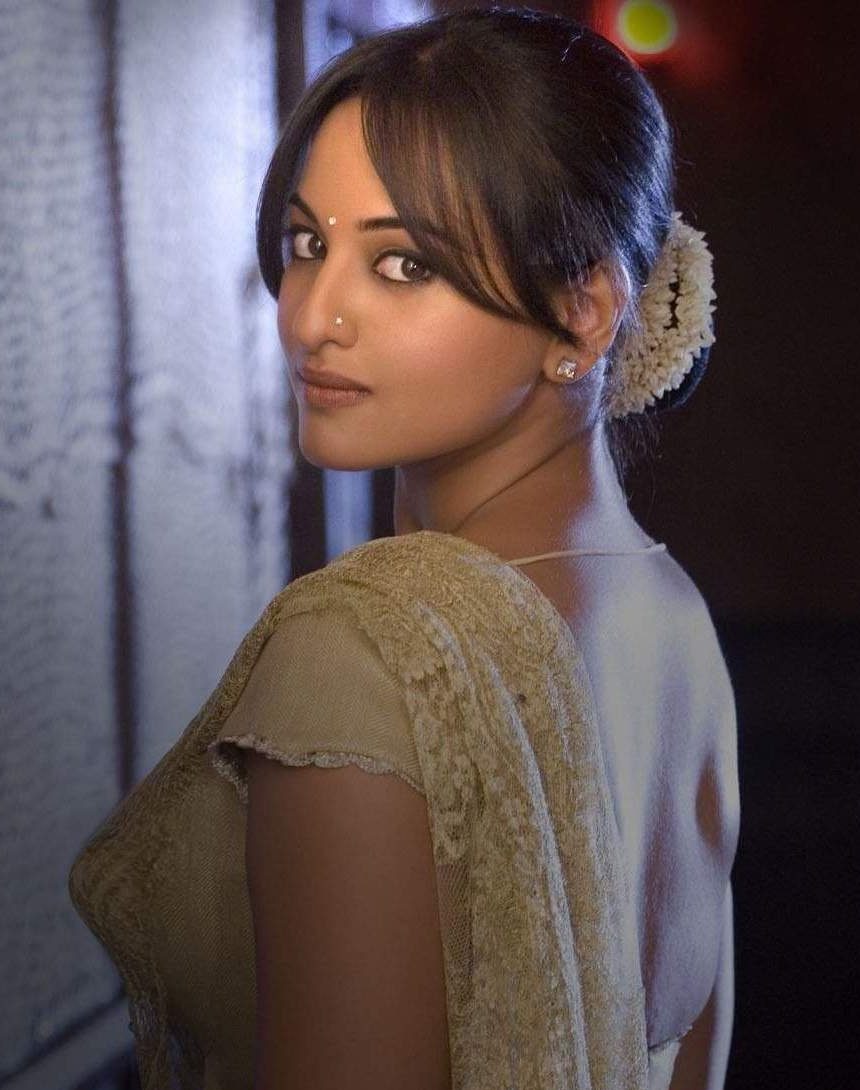 7. Rani Mukherjee:
Rani once did rule the Bollywood industry. Her personality has a charm that no one can deny of. Her signature hair outlook doesn't demand heavy saloon styling, all you need is some layers, a nice blow dry and straightening your hair and you are ready to shine like Miss Mukherjee.
8. Pretty Zinta:
Her dimply smile is not the only charm she carries around. Her healthy, bulky and wavy hair are all there to inspire you. The addition of her experimenting styles brings her more into the spotlight. Though she does look amazing in long wavy hair but short curly hair is always adored by her fans. This cool top knot bun is also accentuating her outlook.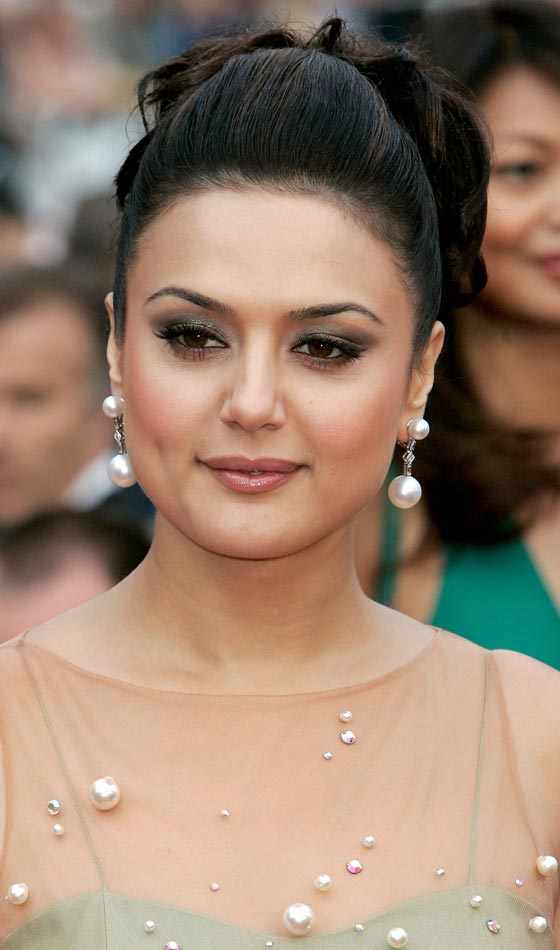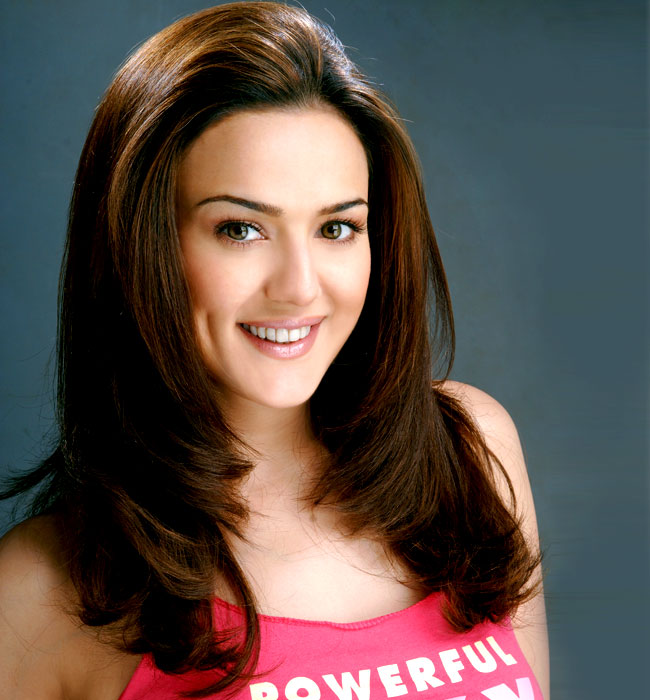 9. Kareena Kapoor:
Kareena's hair are always shining like the star herself. She likes to carry the change, for every character of every movie she carries a different style. Her one of the most favorite and simplest of all hairstyle includes this lovely ponytail. It is neatly done with straight hair.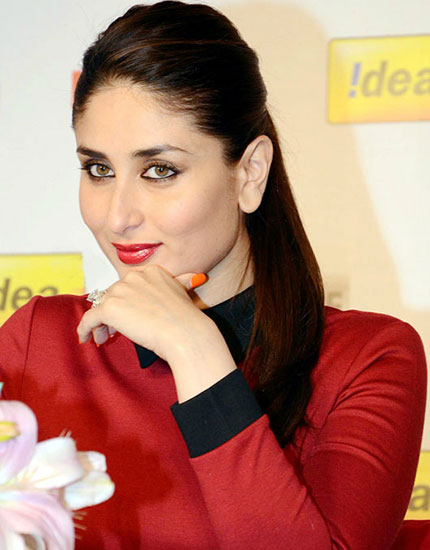 10. Sonam Kapoor:
Miss Kapoor can turn any hairstyle into a masterpiece by her sheer beauty. She is always an inspiration for famous Indian celebrity hairstyle trends. Though every style suits her equally but she this traditional twist of her hair tied up into a bun is simply mind-blowing.
See More As: