Satrangi By Bonanza Ready To Wear Cambric Lawn Dresses for Women
So, how it's going winter people? Hope everything's good and healthy. Winter, a season of hot coffees, cardigans, socks and warm dresses, Ah, why it seems so nice and soothing to me. How about the shopping ladies, one of the hot seasonal issues. Let's talk about it. Previously we have been providing for you with various winter collections by various top brands of Pakistan but designers are not enough for us, right? That is the reason we never stop talking about trends and traditions, the amendments in designs, latest fashions, designs and all that "what's new" stuff.
There are various winter clothing stuffs like khaddar, merino wool, cashmere, jersey, velvet, silk, cotton etc etc. Cambric lawn also known as Linen is known as the best winter stuff as it is comfortable and warm both at the same time. It seems like French community did a real favour to us because they are the first one to introduce it.
Bonanza is called as one of the ancient brands which not only caters the customers but anticipates to their needs and then fulfil those needs. Bonanza provides the extensive range of  products for both men and women which includes a wide range of ready-made garments. Initially, the collections were composed of T-shirts, pants, sweaters, jackets, jerseys, coats, etc. but then the brand introduced readily to wear dresses for women who gained huge success in the fashion field. These collections were introduced under the label of Satrangi by bonanza.
Satrangi By Bonanza Glamorous Ready To Wear Dresses Cambric Lawn Collection 2014-2015 for Women
Satrangi by Bonanza glamorous ready to wear cambric lawn collection for women consists of fabulous digital printed dresses, approximately the use of all the colours is finely made in these dresses. Especially fresh and bright colours like blue, green, orange, yellow, red, purple are used for the printing of these dresses where one can find a range of decent colours too like skin, brown, parrot green and many others.
As every year, Satrangi by bonanza come up with differentiated design element in their product lines. So, once again this year the ready to wear cambric lawn collection adequately meet the growing demand of customers for classy, wonderful and trendy dresses. Three piece suits are available in this collection that consists of kameez with pajama or tights and dupatta, kameez with pants, and dupattas one can choose according to her choice. Mostly kurtis are of short and normal length, i.e., not very long type which shows the up to date fashion pattern in this collection. The use of studs and cuts  in necklines gives the dress adorable look. These dresses are stylish and trendy enough to meet the demand of a modern girl these days. The pattern these dresses follow are way too awesome and cool.
Let's have a look on the eye catching designs by Satrangi Bonanza Ready to wear cambric lawn collection for women!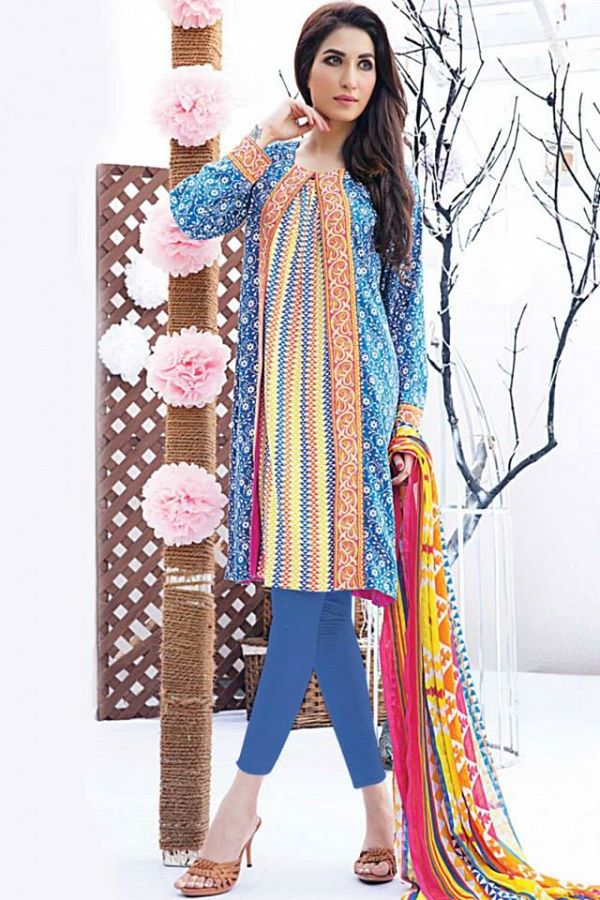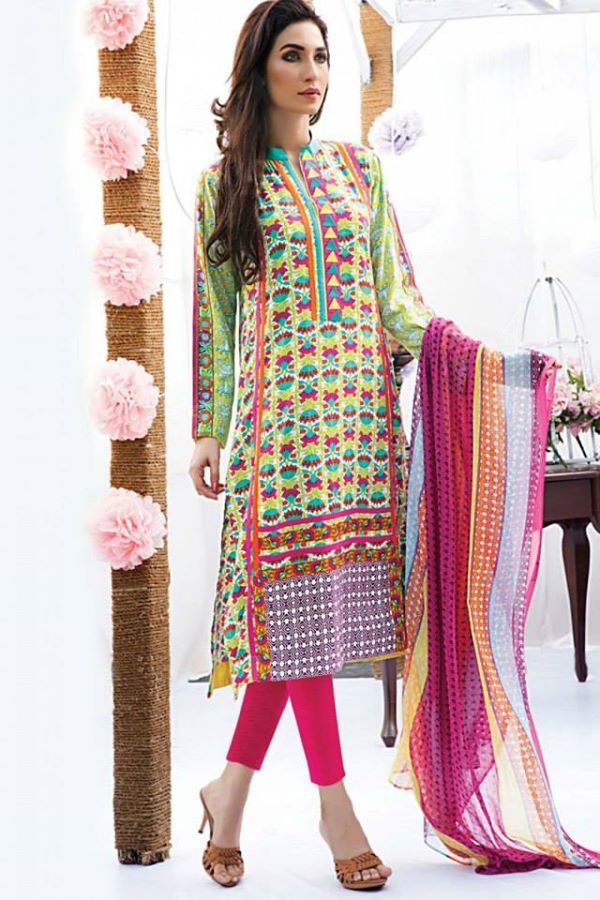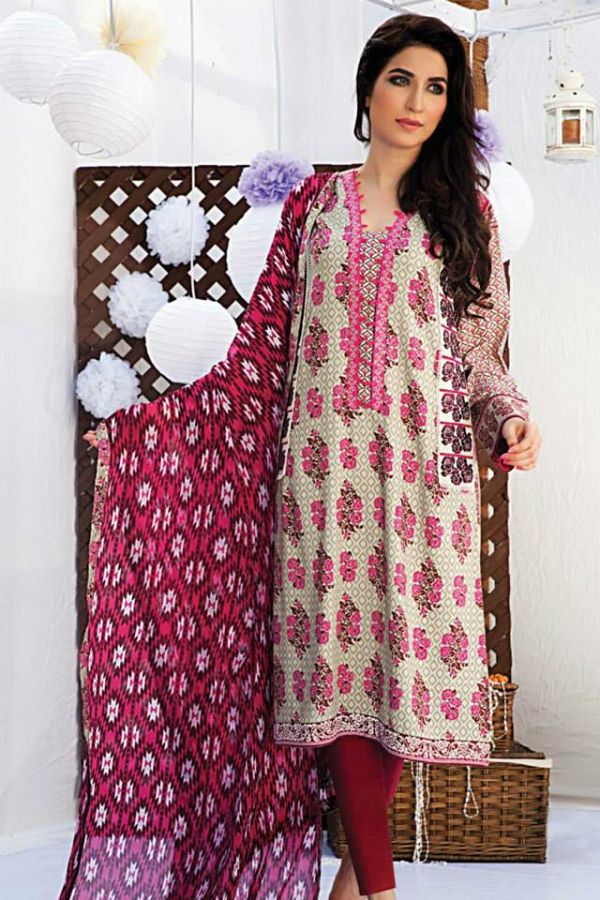 See More As:
Mausummery Fall winter Colection 2014-2015 for women with Prices
Latest Indian Fashion Bridal lehenga Designs for Weddings & Parties
Beautiful Pakistani Indian Women Neck-line (Gala) Designs
Gul Ahmed Trendy Winter Dresses Collection for Women 2015