Simple & Best Eid Mehndi Designs 2020 Collection for Girls
In this modern era, where everything is becoming more artificial, people still appreciated when they find simplicity in anything. Mehandi is one of the simplest traditions of girls that is highly liked by South Asian girls from India & Pakistan. With the growing fashion trends, the experts have done a tremendous job in exploring the new variety of best eid mehndi designs. As girls, these days want both simplicity and fashion at the same time & do not want to fill their fragile hands with old heavy mehandi designs. That is why experts have revealed series of simpler & delicate mehndi patterns that are beautiful enough to complement girl's delicacy. Today we will post about best eid mehndi designs.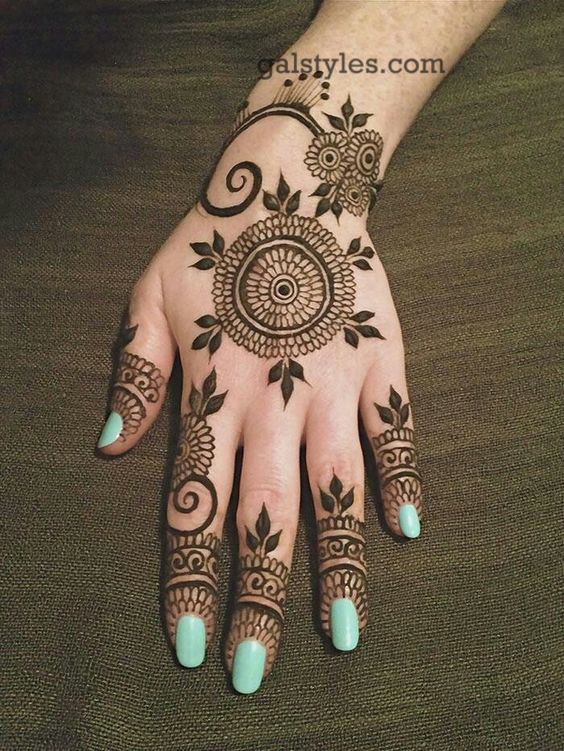 These designs are easy to produce as well as they fit in all types of formal events, also if someone wants to apply them casually. Eid is a sacred event for Muslims that is celebrated joyfully among Muslims all around the world no matter where they live, in Pakistan or India, USA, UK, Dubai, Saudi Arabia, etc. Mehndi is considered as the core preparation among girls for Eid. As Eid is not much far away so today, we have revealed this latest collection containing the wide range of best eid mehandi designs that can be as simple and trendy to apply. I expect every young lady to love these the most.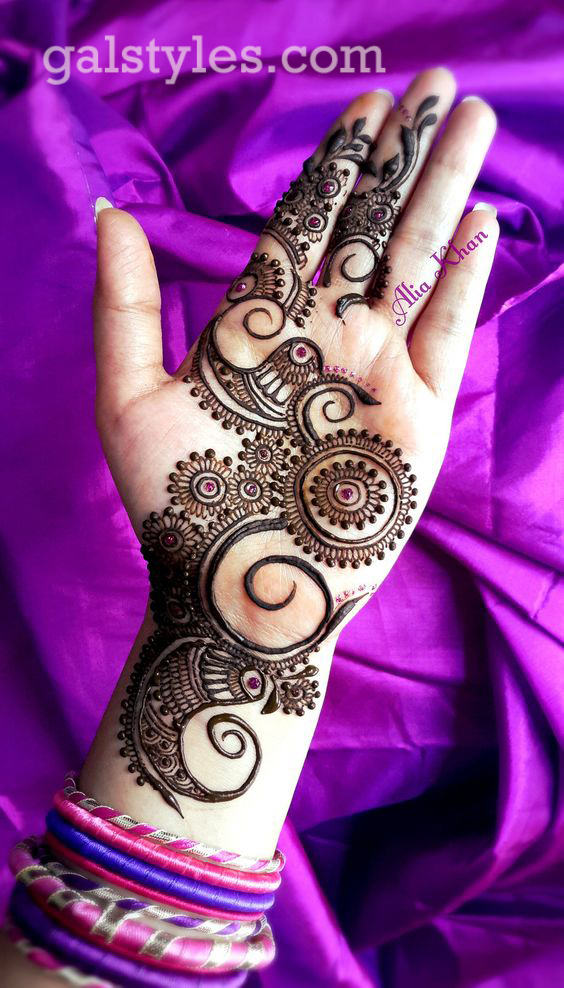 Best Eid Mehndi Designs Collection 2020-2021 | Easy to Made Henna
Following are few most popular and simple mehendi crafts among which you can choose any one or use combination of any two by applying differently o the front and back of the hand.
GOL TIKKI:
Gol tikki is the most adorable mehandi pattern that never gets old & is highly preferred no matter what. In old times, mostly plain gol tikki was applied but now it has come in more modified form. Fine whorls of flowers now surround the central filling, and the finger designs are kept matched with the tikki design. One can change the outer design of center filling and apply the same pattern on the finger by keeping the other part of hand empty to give more decent and elegant look.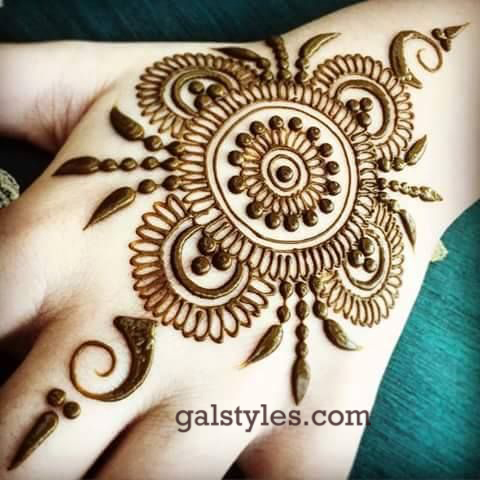 PEACOCK PATTERNS:
Another old henna tradition that has been crafted for years and is still preferred by women. Girls who want to extend their mehndi design must use these easy patterns that have interconnected series of motifs. For making peacock designs, one must use fine tip of their mehndi cone as it will be good is you make it more finely to give the super alluring look.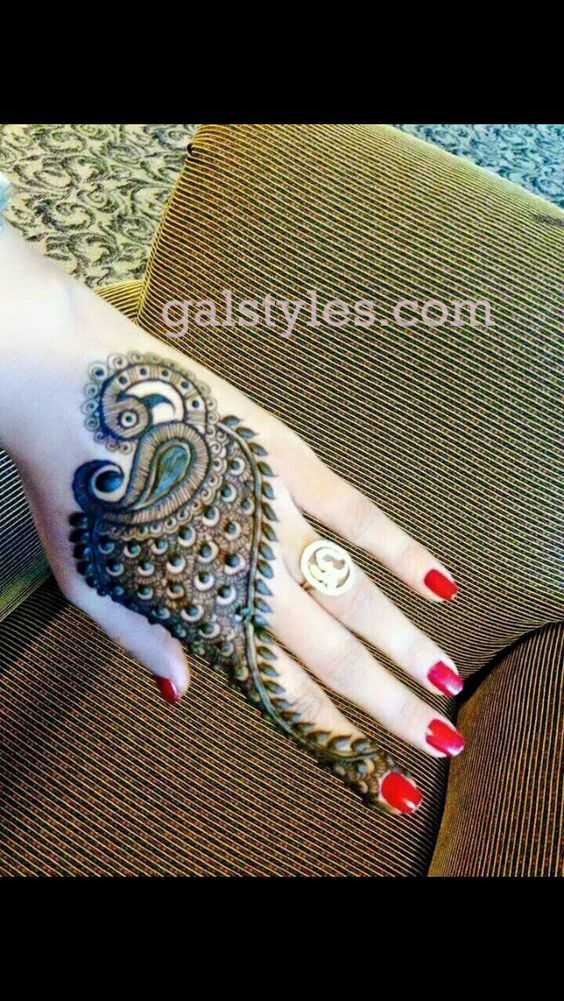 TRIBAL PATTERNS:
Now let's come to tribal patterns that are considered as most prevailing best eid mehndi designs. There is a variety of designs you can apply on your hand. Ranging from block lines to dotted patterns, there are various ways to make it unique to your style. This mehndi type is considered as the most modern form of mehndi that contains the huge variety of mehndi artworks that are evolved from traditional designs. One can fill her hand as she desires by applying mehndi only on fingers or thumb regions of your hand or covering the whole palm etc.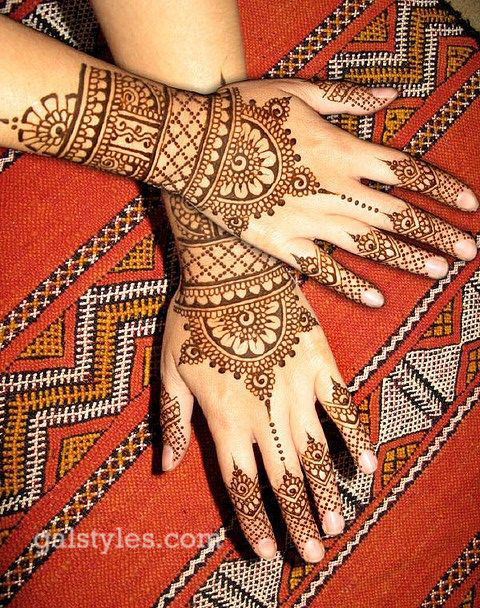 FLORAL MEHANDI PATTERNS:
Other than above mention designs, you can make simple floral patterns. A mehndi design with the small cluster of flowers on the back side of your hand will look stunning. Hope you liked these modern henna designs and will try these on this upcoming event of Eid.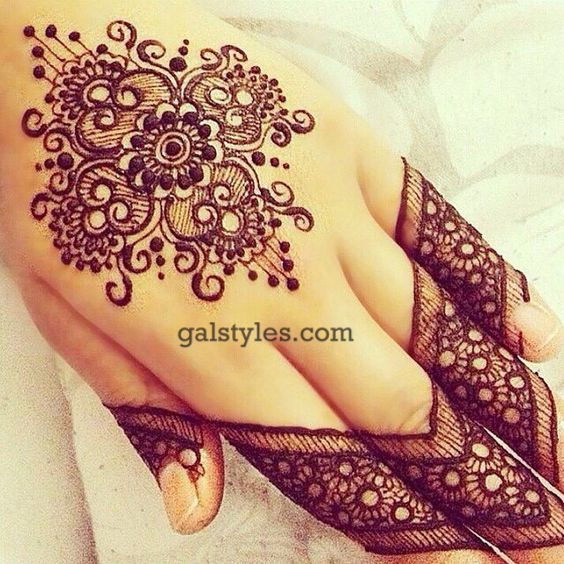 BEST EASY TO MADE EID MEHNDI DESIGNS:
See More As: