Latest Men Dulha Mehndi Dresses Kurta Shalwar Collection 2022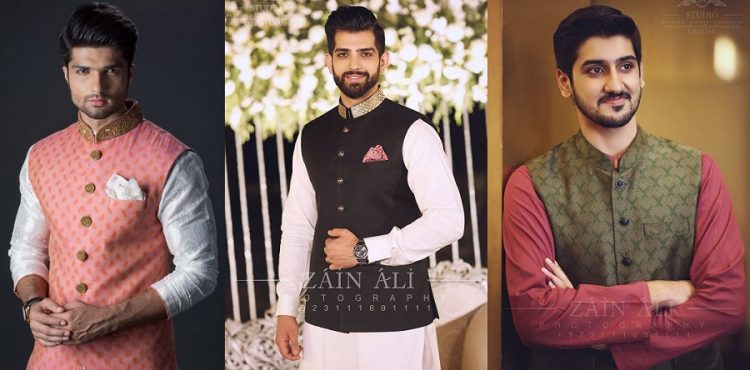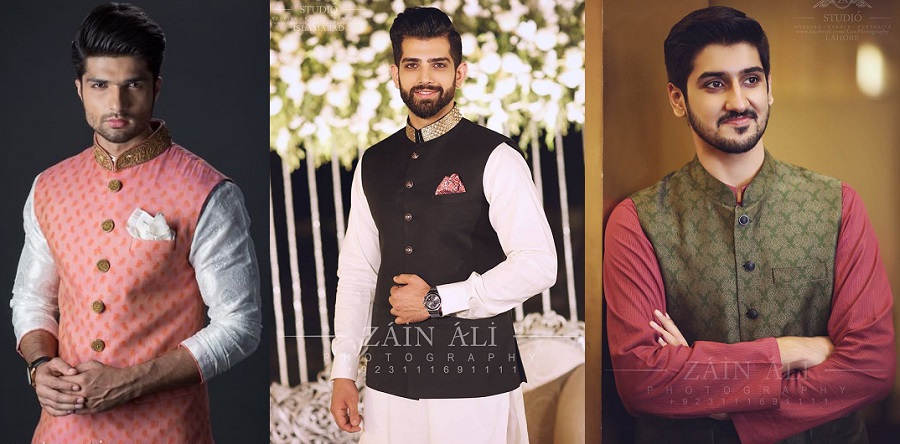 Just like women, men also like to wear unique and stylish dresses in the event of mehndi. In this modern world, both men and women want to become more and more fashionable and follow the latest trends. Usually, women are defamed that they are so conscious about their dressing but what about men? O Yeah! They also do shopping dear people very keenly. On the events like mehndi men wear kurta with shalwar, pajama or jeans to look more stylish and decent according to the tradition and Importance of occasion. Similarly, there are many kurta designs in many colors by the time displayed by various designers. Today we will post on latest Men Dulha Mehndi Dresses trends. In this article we will discuss in detail the dressing and styling of groom. Including the outfit details and fashion trends.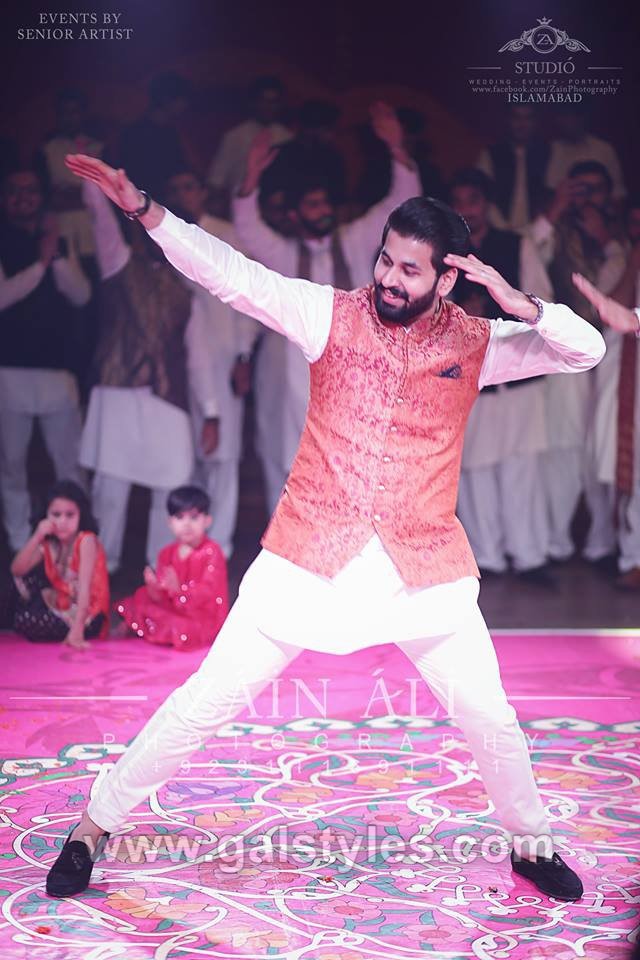 The color scheme for designing men's kurta has left no limits these days, colors like yellow, green, black, golden, blue and purple are becoming very popular these days. These kurtas are made even more impressive with unique embroideries patterns done neatly to enhance the beauty of a dress. Today here we will display some quality wears that are very rare these days, but we have somehow managed to show you the best. Here posting a design danish taimoor is wearing on his Mayon. The contemporary black shirt with golden embroidered motifs on the neckline.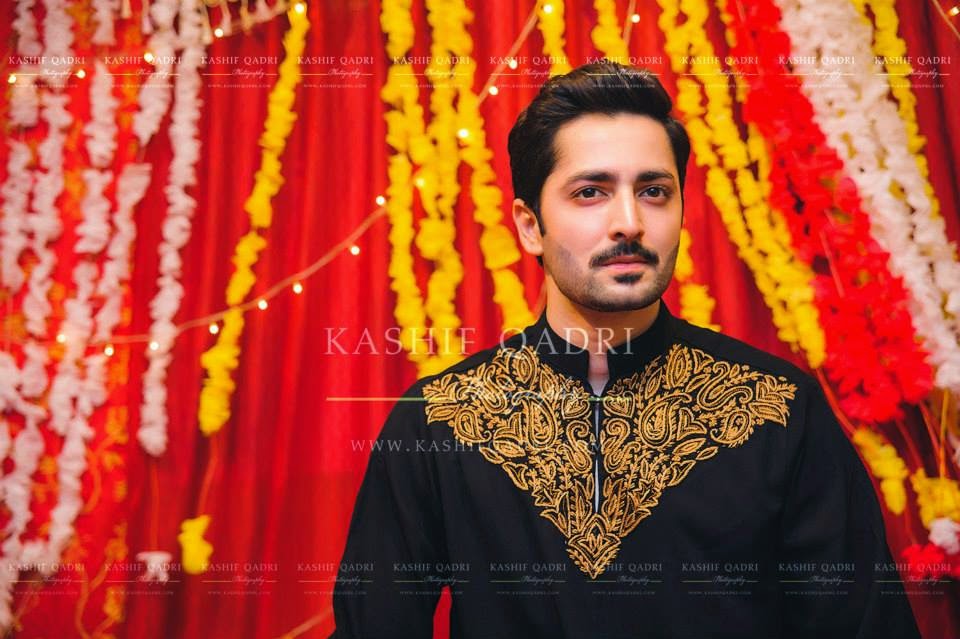 Latest Men Dulha Mehndi Dresses Designs Wedding Collection 2022-2023
Boys also love when dresses are designed according to their choice and demand that is why designers have always presented the most demanded product by people. Kurta shalwar is a best mehndi wear dress as per tradition and culture but if one wants to add modernity than he can wear kurta with jeans also. The latest kurta mehndi dresses include kurtas, sherwani's that is also becoming a popular dress for mehndi these days. Just like kurta sherwani's are also available in a huge variety of designs and colors. Fashion lovers wear it with shalwar or pajama most probably. These all Men Dulha Mehndi Dresses are so attractive and suitable for everyone. If you are a groom, then you can go with any of the sherwanis too. Look at the three amazing sherwani coat style designs I have posted below. All three are different from each other in coloring and detailing. First one is banarsi stuff in brown color with black pant. 2nd is the plain beige colored sherwani coat with brown pant. And the last one is black embroidered sherwani style coat pant.
Furthermore, digital printing for the very first time is introduced on sleeves, cufflinks, and necklines to make them different and unique from the rest. As every person has its choice of colors and designs, so there is a variety available in both dark and light colors. The prices are kept reasonable so every person can afford to buy them. The mehndi kurtas are available in medium and long lengths as per choice that suits you more. Here below I am posting some pictures of latest mehndi dress collection for men, hope you will like it.
Here are the three exciting designs of waistcoats. First one is light printed rust brown with a dark brown shalwar suit. Second is a traditional black waistcoat having fancy neckline complimented with a subtle white kurta shalwar suit. The third one waistcoat design comes in two-tone, one is printed and other is plain. This also looks good and different with a black shalwar kameez.
If you are not a fan of modern patterns, bold colors, and fancy embroideries. Then you can go all simplistic with this plain black waistcoat and white shalwar kameez suit.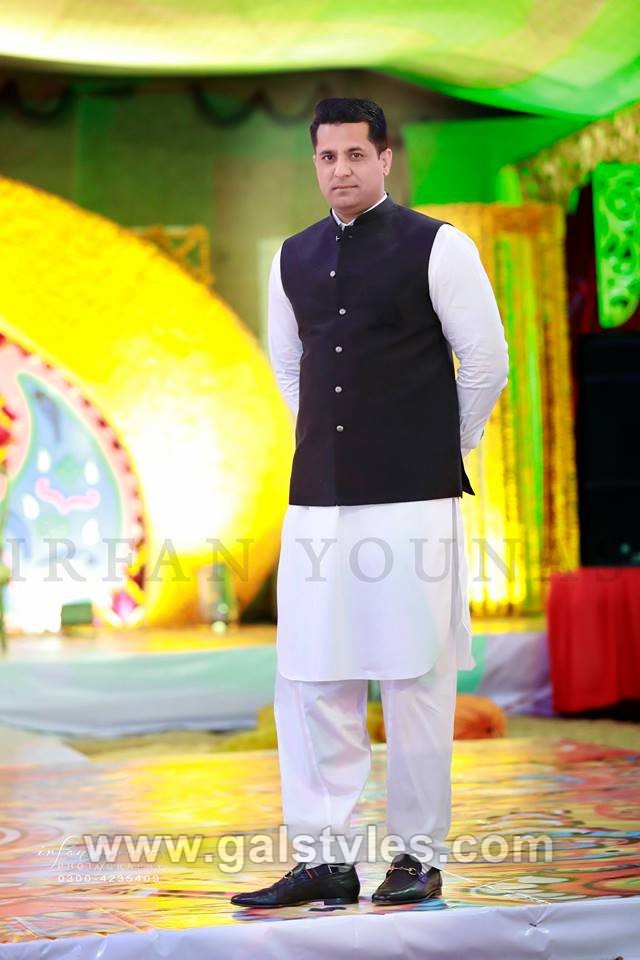 Latest Men Dulha Dresses for Mehndi Function- Coordinating Couples
You will see the beautiful couples on their mehndi functions wearing the matching and coordinating mehndi dresses. Most of the men like to wear kurta shalwar or shalwar kameez along with a waistcoat. The waistcoat may be kept plain, embroidered. Stuff used is mostly raw silk, banarsi, jamavar, organza, etc. Fancy buttons are added to supplement more grace to the outfit. Add a contrasting pocket square to the front pocket of the waistcoat. Use an alluring lapel pin or brooch to add elegance. Select a good pair of shoes like khussas, lofers, peshawari chappal, kherri, etc. You can also go for a trendy shawl for a traditional look. If it's winters then it's the plus point but if it's summers then just go for a fancy patka in any contrast. Velvet shawls are mostly seen on the grooms of winter weddings. Keep it simple but keep it elegant. Hope so this article will help you in finding the right dresses for mehndi function.
Black velvet waistcoat with white kurta shalwar looks so appealing. While you can also replace the blue color with red or orange one depending upon the bride mehndi dress color.
Nowadays floral and printed waistcoats are very much popular. You can also go for them along with a plain kurta shalwar. Here posting some of the other decent designs. Hope you will love each and every piece. Just go for a light embroidery on the neckline of the waistcoat. This also looks stylish plus fancy for your occasion. Always choose a contrasting patka/ cloth with your mehandi dress.
See More As: