Affordable & Cheap Indian Bridal Dress Designers 2020 Low Price Bridal Dresses
Going for the best is most desirable when it comes to your wedding day couture, but it costs you a fortune if you opt for the top notch clothing labels. To get things done within a reasonable budget, you need to get an idea of the affordable designer lehengas for your big day. As India fashion industry is one huge market for prospects and clothing lines, you can always find something within the affordable range. As you keep reading about the most popular names of the designing industry, like Manish Malhotra, Ritu Kumar, Sabyasachi Mukherjee and others, but the great names also come with great prices. So for all those who need to buy an affordable yet alluring piece of dress for their weddings, should consider following few names of Cheap Indian Bridal Dress Designers providing dresses at reasonable prices.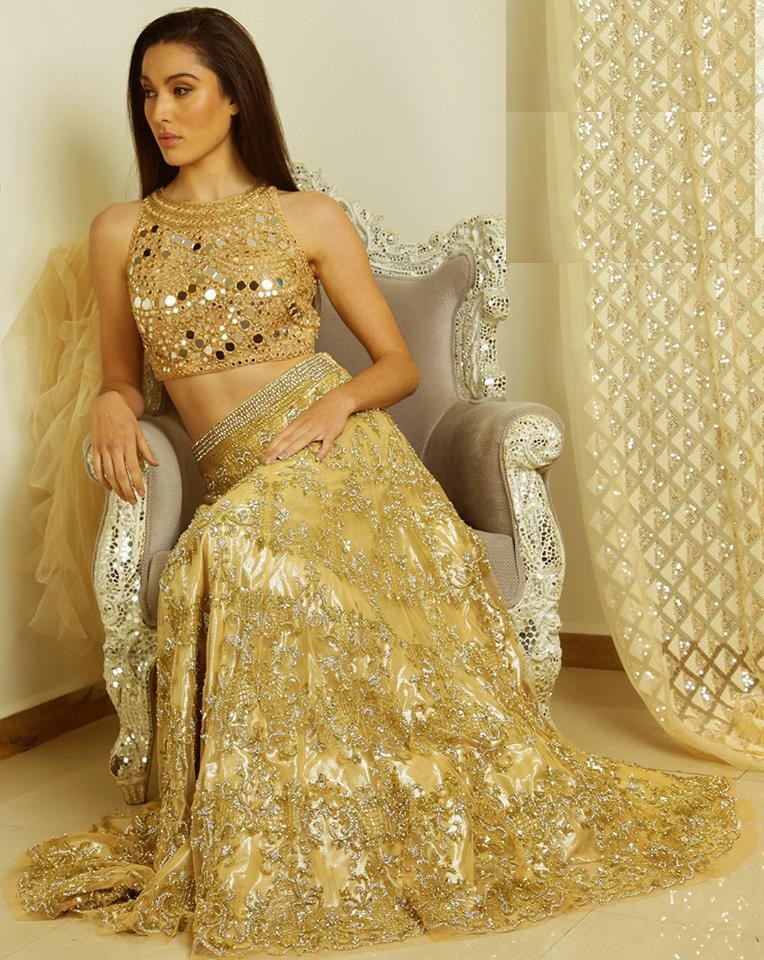 Affordable & Cheap Indian Bridal Dress Designers 2018 Low Price Bridal Dresses
Here we are presenting the Cheap Indian Bridal Dress Designers. If you're soon going to be a bride and need not to worry about the Big Day Outfit. Here are the most reasonable pieces.
1. Mahima Mahajan
Elegant dresses with amazing sequin embroideries are one of the specialities of the dresses designed by Mahima. Through her sheer creativity, she tends to design dresses which are extremely classy, lightweight and full of grace. As she mostly goes for pastel shades, her dresses can be perfect for your wedding reception or Valima. Her couture includes voluminous lehengas with intricately embellished cholis and the fine net dupatta with elegant embroideries. The price of the lehengas designed by her costs less than 50K.
2. Jayanti Reddy
For classic and rich Indian outlook, Jayanti Bridal couture are perfect to try. The use of crisp red colours, tons of embroideries in gold and ivory, give her dresses much depth. She make excellent use of Zari, zardozi and dabka over the lehengas and their tops. Dress is kept heavy with light net dupatta, complementing and balancing it well. Surprising of all is you can get all this fancy fashion treat just in 80K or less.
3. Monika Niddhii
Monika and Nidhii's work is famous for their selection of soft palette and voluminous lehengas in net. They both together bring out the most innovative designs which are entirely different from the typical traditional Indian bridal dresses. Lehengas are transformed into fancy skirt with layers of net used and starry or dreamy dust of embellishments. Their outfits are perfect for engagement ceremonies or the Valima reception. And the good news is you can get one for you within the price range of 60 to 80K.
4. Cherie D:
Perhaps the nicest blend of Zari, zardozi and dabka all into a dress, can be seen under the Cherie D designer label. The work these lehengas and cholis is simply exquisite. The range includes all type of bridal lehengas like the cape lehengas, Anarkali style or the traditional ones. So style, diversity and ethnic richness are all packed into a single package. Though these dresses may look too expensive to afford but you can get them under the price range less than one lakh.
5. Natasha Dalal
Natasha Dalal's bridal collections are famous for a versatility of designs, cuts and embroideries. Her selection for refreshing hues and tempting contrasts make her dresses worth admiring. She combines elegant sequin work with hints of embellishments in zari and creates a masterpiece just like that. Draping chiffon in elegant soft shades is one dreamy dress for your special day.
See More As: