How to Apply Eyeliner Perfectly: Step by Step Tutorial
Eyeliner is a part of every girl's routine, whether it's a regular school or casually or some formal party. Eyeliner is an important component of makeup that makes your eyes more prominent and beautiful. There are so many ways to apply an eyeliner like winked, cat liner, etc. but how to apply it perfectly without any flaw or roughness? Yeah, I myself often can't figure out how to perform this delegate task perfectly like those girls in the school having perfect and neat cat eyes and then it leads me to the conclusion that maybe there is some vibratory instrument fixed in my hands that don't let my eyeliner go erect, funny. But seriously there's nothing like that, once you know the real tricks, it's the game of your left hand to Apply Eyeliner Perfectly.
How to Apply Eyeliner Perfectly & Flawlessly: Step by Step Tutorial with Pictures
Here today I will give you an easy way to apply a flawless eyeliner, usually,y cat eyeliner is the most famous among young ladies so, let's begin with it. This type of eye-liner is featured for years & the classic look it gives is like Oh my God! Most of the silver screen actresses in 1960's brought popularity to this look & still it is known as the most elegant and classic, in fact, nothing can replace it. It adds glamour to your application but it is not easy to recreate. Finally,y after a year,r I have come to know the perfect, flawless application so I want to share it with you guys because it might not too late for anyone.
Follow the steps posted below:
1. First of al,l prepare your eye with a primer & a base eyeshadow if you are applying it along with the makeup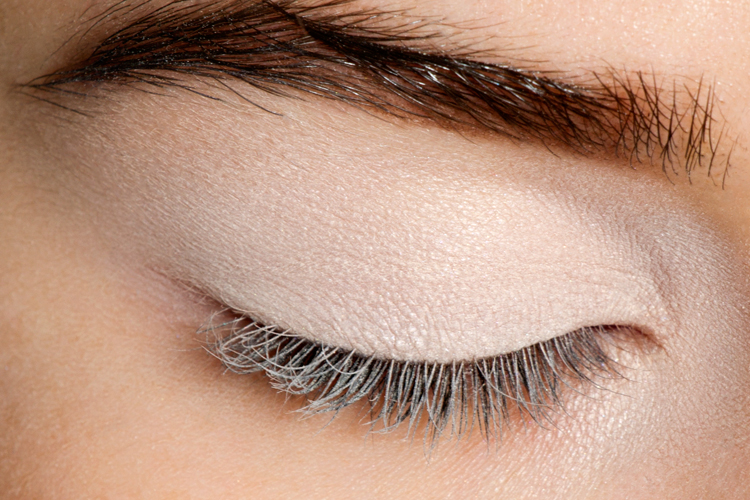 2. Then draw a line so close to your eyelashes, as close as possible without hurting your eye.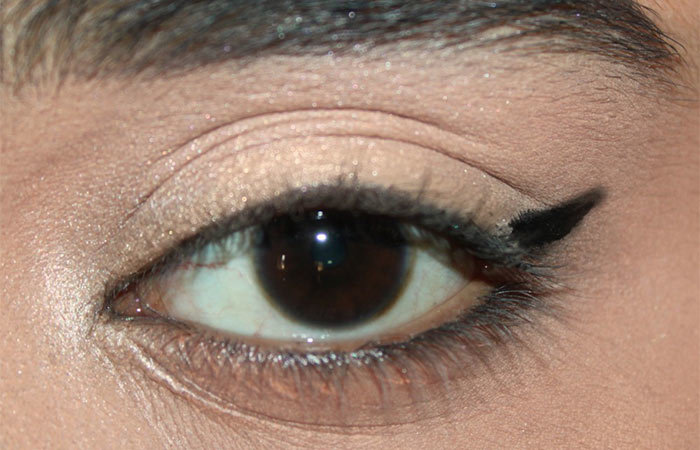 3. Now extend that line with a thin tail past the outer corner of the eye.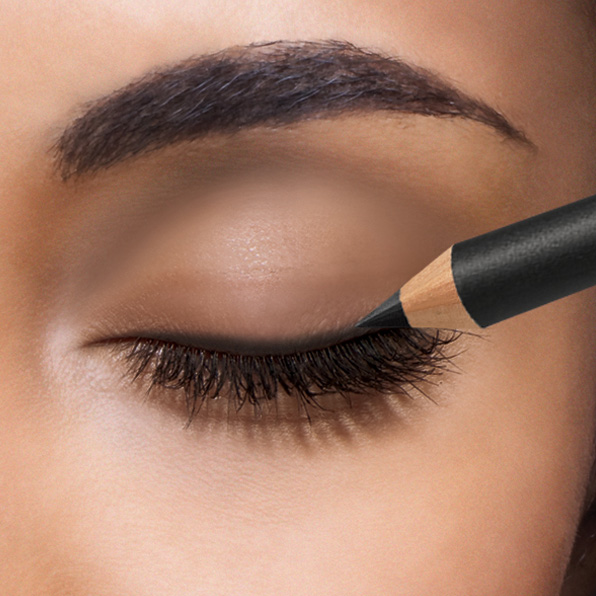 4. Next fill in the wing to your desired thickness either you want heavily thin or a very light thin liner, it all depends on the eye type because actually the thicker line/wing open up the eye whereas the thinner one will extend your eye.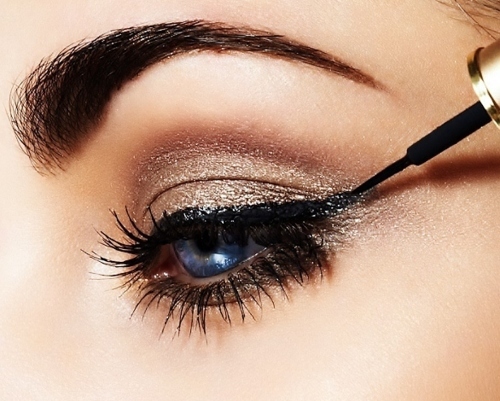 5. Now come near to the tear duct and finish the liner by meeting the original line.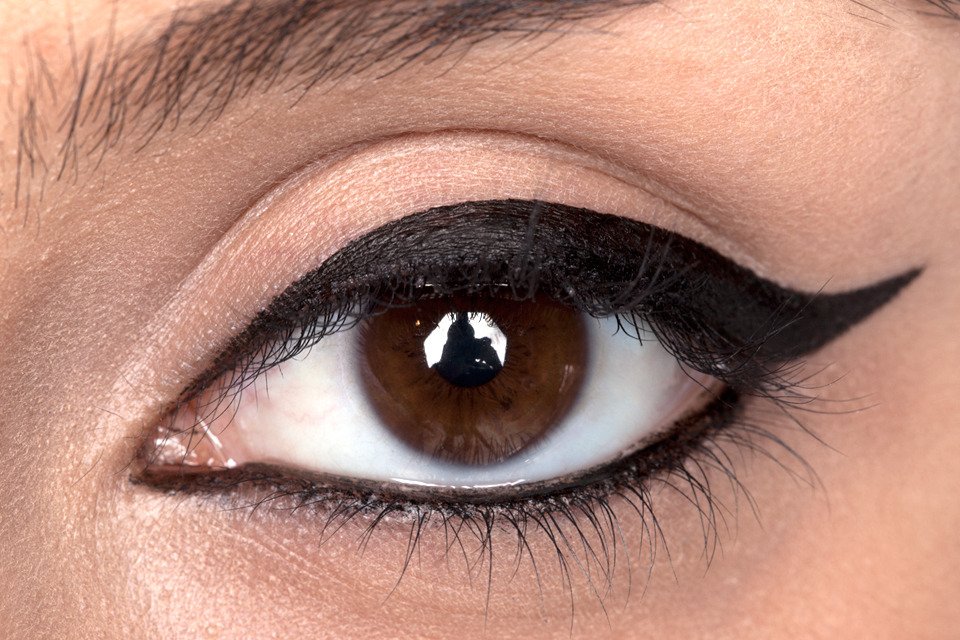 That's it; you are ready with your perfect and flawless eyeliner. Furthermore, if you faced any difficulty in understanding the method than these few images will surely help you see the proper picture of the process and make it even easier. I hope you liked this handy approach for getting an amazing neat eyeliner.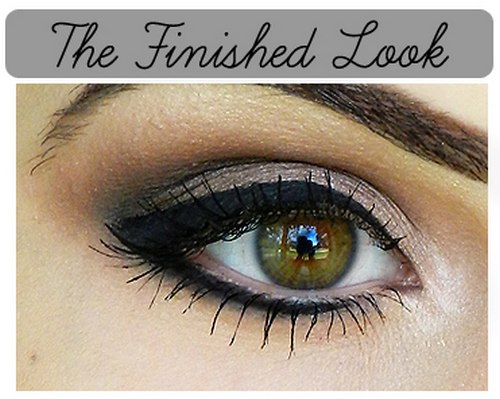 How to apply Eyeliner perfectly: Tutorials and Tips
We are sharing the picture tutorials to Apply Eyeliner Perfectly. Hope this will help you in any way.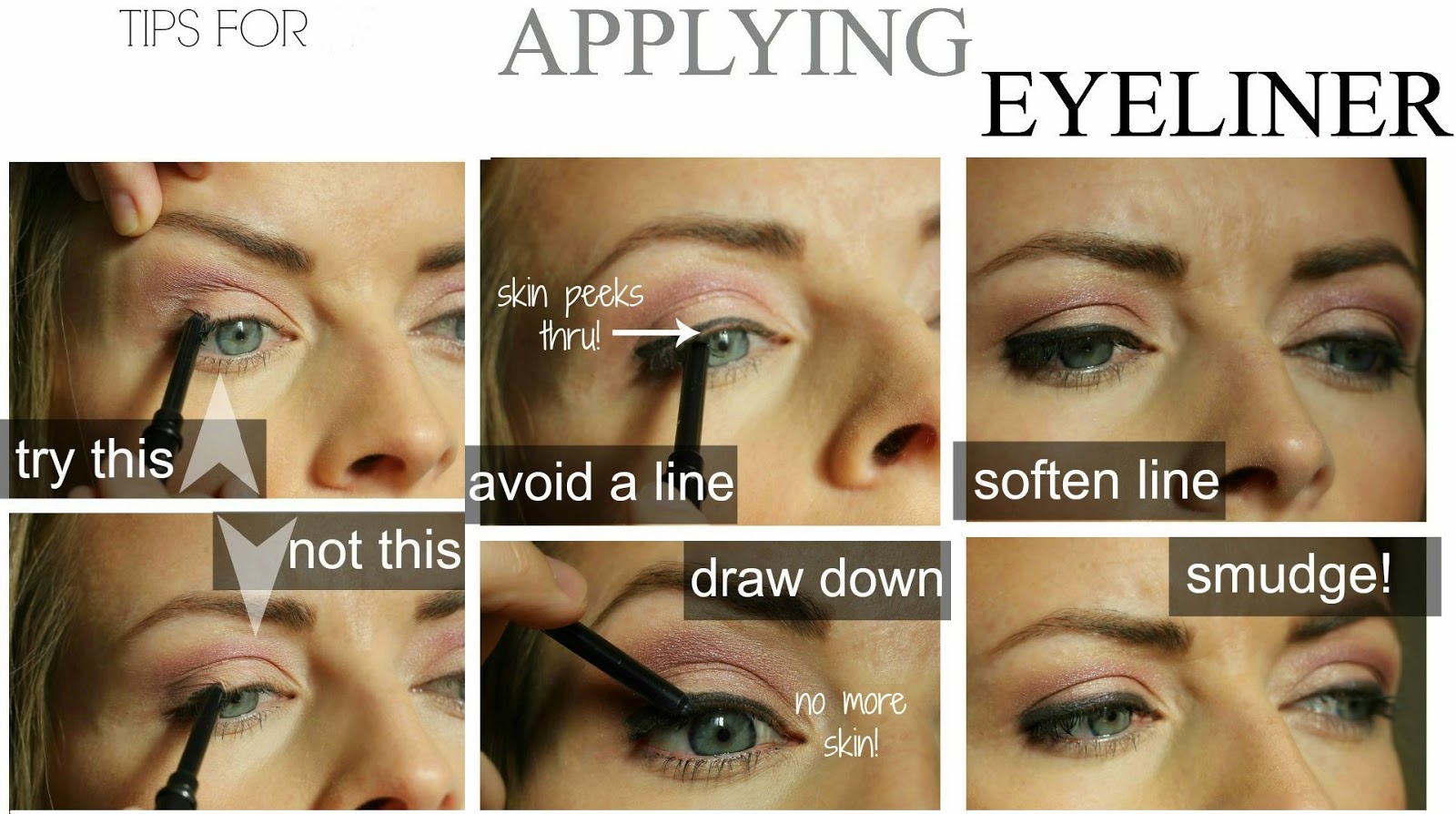 See More As:
Step By Step Party Wear Makeup Tutorial with Images 
Tips to make your makeup lasts longer and look best
3 Homemade remedies to get rid of hair loss/ fall problems