Latest Indian Fashion Kalidar Suits Salwar Kameez Designs 2020
India is a country where events like Navratri, rangoli, Diwali, Eid, Dussehra, Holi etc are celebrated with full meanings and colors especially when it comes to a delicate creature of God i.e girls then there are no limits of their preparations regarding each event like the dress to wear, jewelry, shoes etc. At such events, approximately all the girls want to wear something traditional and eastern depicting their cultures like sarees, lehengas, Anarkali frocks, kalidar suits and others. If we take inspiration from famous Indian actresses and famous ladies like Madhuri Dixit, Ayesha Takia, Aishwarya Rai and many others then we see them mostly wearing traditional dresses like sarees and long or short kalidar suits.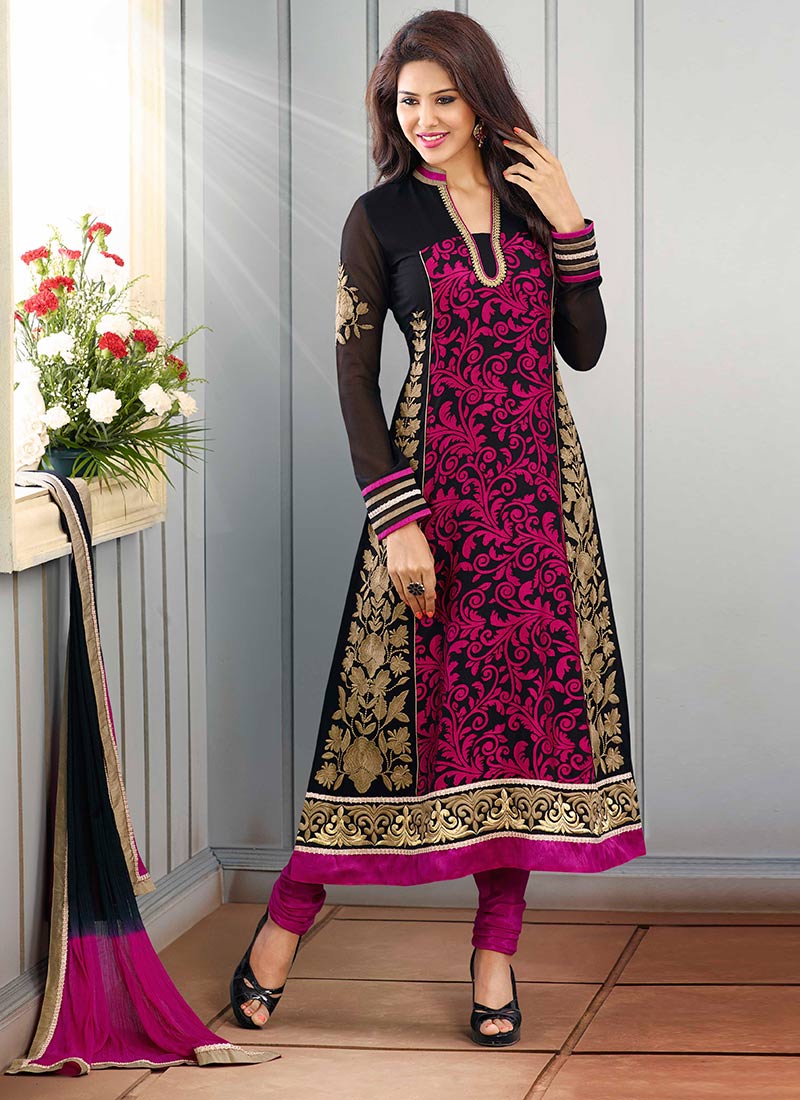 As most women prefer this kind of dressing at weddings and events, long frocks with flared fall or heavy fancy embroidery and stone work over the sleeves, border, and neckline. So, we chose to discuss Indian Kalidar suits only for the comfort of your people. The rend of wearing long gown style dresses and front open double shirts are also seen in which now designers are blending kalis so the dresses look more appealing.
Kalidar suits have gained a huge fame overseas, often it is combined with Anarkali style and amalgam. You know what when you are satisfied with the dress you are wearing and you know it is perfectly elegant and giving you all sophisticated, trendy and traditional look then it will make you more confident and divine bringing your event as more fun.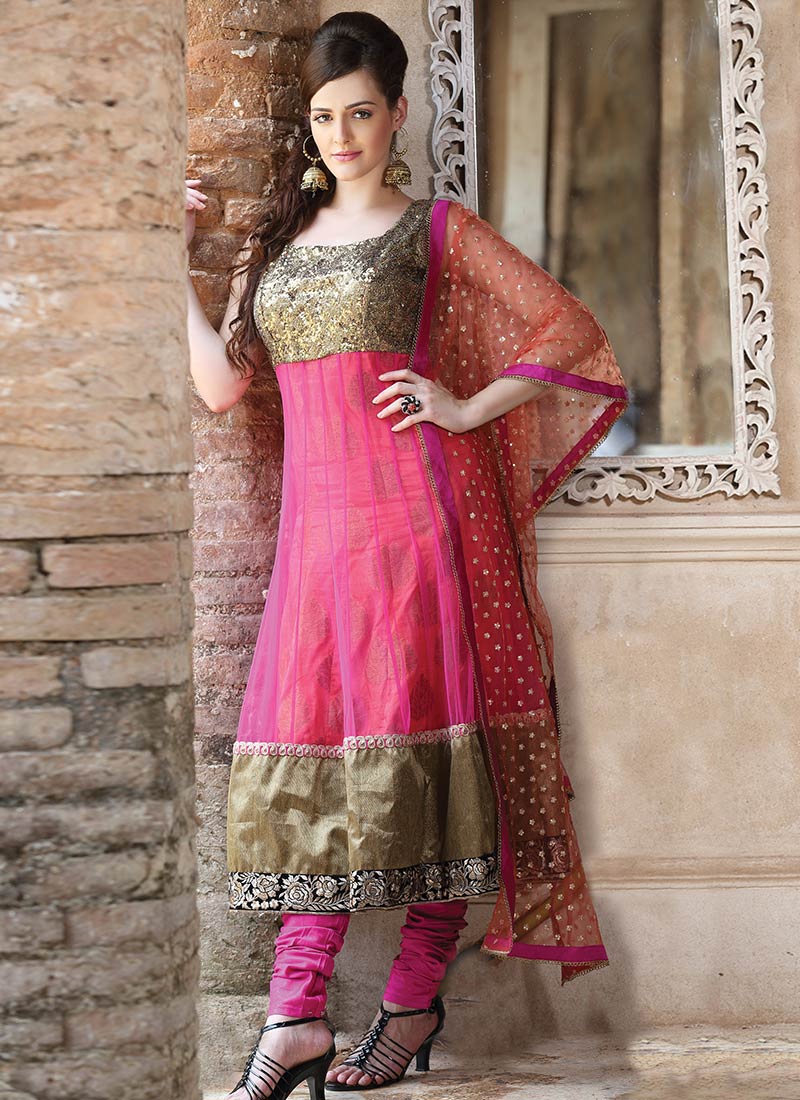 New Indian Kalidar Suits Salwar Kameez Dresses Designs Collection for Girls 2020-2021
Let's explore the details of the dress discussing the latest trends in Kalidar suit. Kalidar suits are stitched in a number of executing techniques and cuts with the use of either single or multiple fabrics. The stuff usually used for making this dress is Brocade or net stitched over chiffon, georgette, crepe, plain crepe, velvet, and jamawar. These frocks consist of wide borders with embroidery patterns of jamawar, tila, zari, zircon, gotta work and other motifs. Necklines are heavily embroidered usually along with borders of sleeves.
From young girls to ladies of a slightly bigger number of age can wear this dress, but on young girls, it gives the super stunning look. Personally, I love when Deepika Padukone wears this dress and inspires me a lot towards wearing Kalidar Suits. Approximately all colors are used in fabrics of kalidar suits like pink, black, red, green, blue, yellow, etc. but white color gives its elegance. These kalidar frocks & salwar kameez is paired along with churidar pajamas that look so traditional and pleasing. Chiffon and silk dyed dupattas are paired along with these suits so a three piece variety is formed.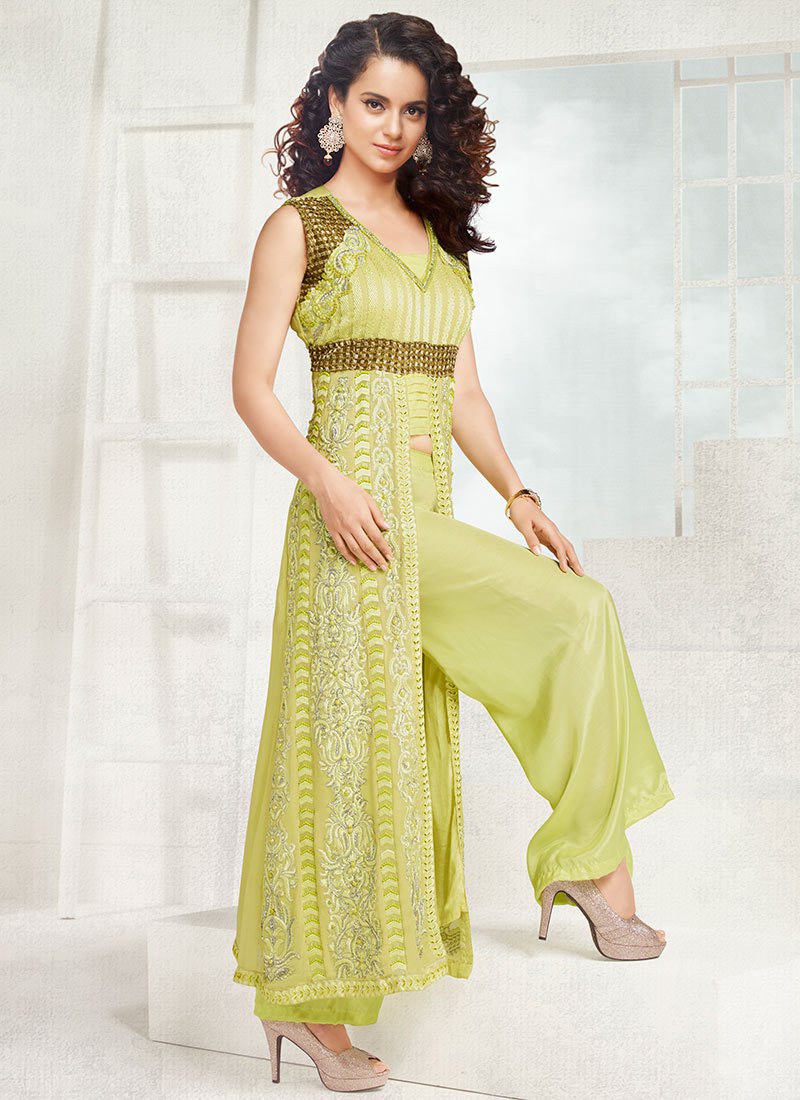 I guess we had enough of the discussion about the latest trends of kalidar suits, now its time to show you some tremendous array of pictures hence to let you completely fall for these dresses. Have a look at this worth watch collection.
See More As:
Latest Indian Lehenga Designs for weddings & Parties
Latest Jacket Style Anarkali Dresses for Women
Fancy and Embroidered Indian Neckline Designs