Best & Latest Bridal Mehndi Dresses Designs Collection 2020
Hey, everyone? How are life and everything? Hope everyone's enjoying good health and life. As these days, we are so having gossips about eastern fashions. India and Pakistan are the countries that have preserved their conventions in such a good way that still all the traditions, festivals and weddings are celebrated with same passion and sentiment. Where the dressing is also maintained in a similar manner with amendments of trends and styles in them with time. South Asian weddings are no doubt celebrated all out with the number of functions before and after the wedding day. Mehndi is known as the fragment of nuptials in the Asian Kingdom. Today we will discuss and post about the Latest Bridal Mehndi Dresses Designs Collection.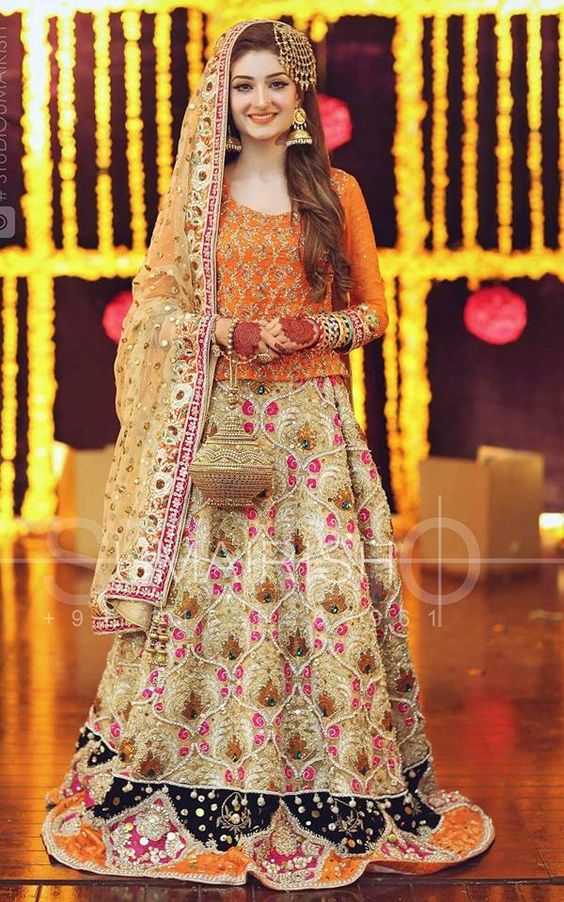 Furthermost this occasion is pleasing predominantly for youth. Mehndi is considered as the most important and celebrated event of both bridal and groom before their wedding day as the last day of their bachelor being.It is the day when bridal feels as a queen because of her importance this day. Mehndi functions are designed with yellow flowers and embellishments. Where special dances are performed by young girls and boys to please the guests and bride and groom as well.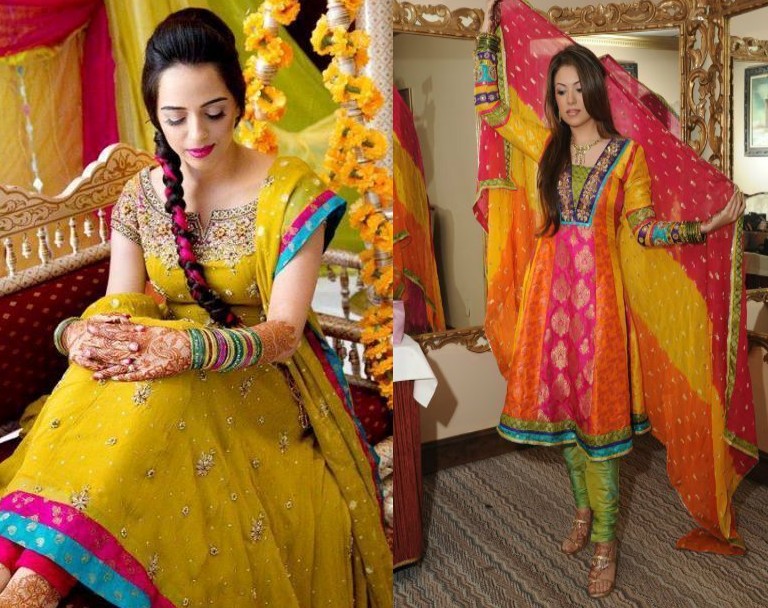 How Far dressing is concerned mostly yellow and green colors are specified to mehndi but as the time is going more modern and advanced. So these days other colours like blue, pink, peach, orange are also being used in designing of bridal mehndi dresses.Grooms wear kurtas on this vital segment where on the other hand girls wear shalwar kameez, lehenga kurti, gharara or else.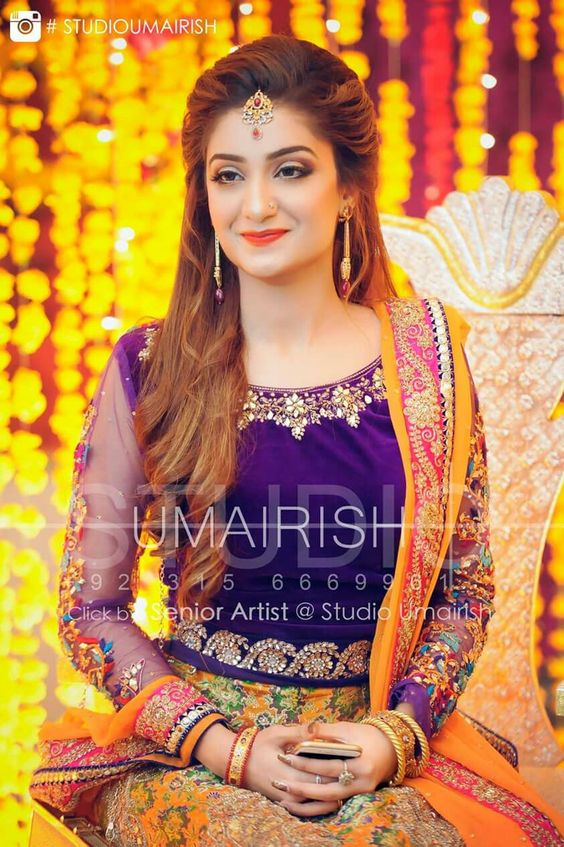 Designers have been working on bridal mehndi dresses since very long time. As it is the basic need of every wedding, So all they get to do is to speculate about more and unique designs and colors for this special day.If we go a few back to time girls were usually used to wear churidar pajamas, shararas, lehengas and shararas but now where everyone is slave of fashion and fashion designers frocks and long shirts are mostly wear by the brides.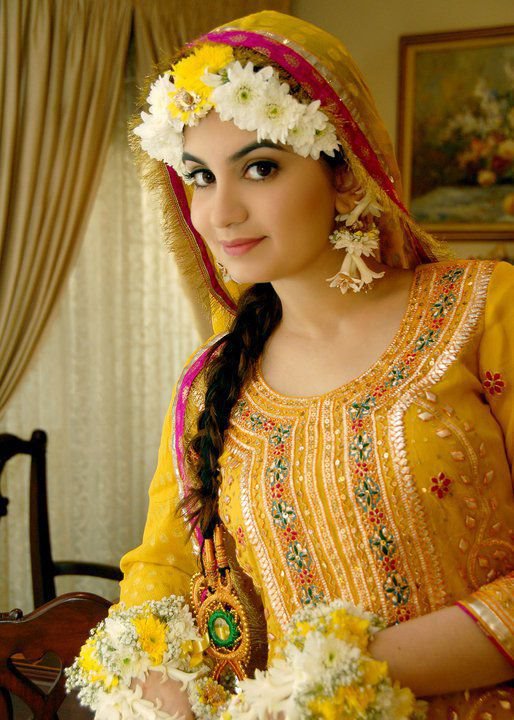 Latest Bridal Mehndi Dresses Designs Collection 2020-2021
All here we are highlighting with the unique, latest and trendy bridal mehndi dresses which are getting so famous that are highly demanded by the fashion lovers. Mehndi is identified with yellow color no doubt that this color has lost its importance these days, but it doesn't mean that the color is forgotten by designers. So dresses are made in the form of patches of color contrasts.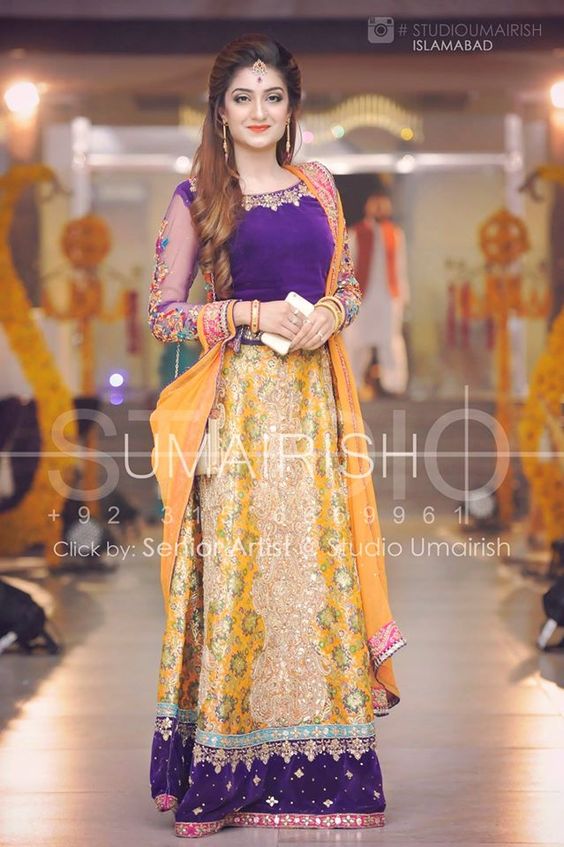 Laces and pipings along with zari work on the whole upper wear are so in trend these days where bottom wears are mostly pajamas and palazzo. Here we are highlighting or displaying some of the eye-catching and stunning fancy dresses for you people. Have a look on the below-posted image gallery and get select your favorite dress design & idea, make your weddings more special with us!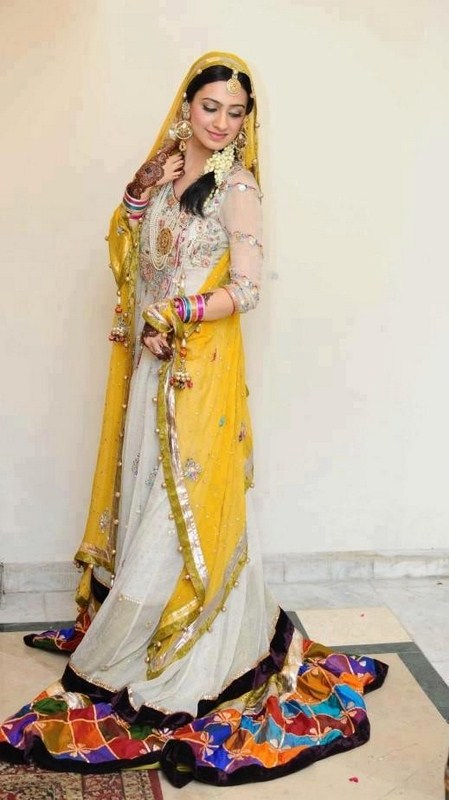 These dresses are made with unique embroideries of zari work, cut work, Mukesh, goti or multi laces. Chiffon, banarsi, and silk are the fabrics mainly used by designers for mehndi outfits. While talking about the adornment one should be very clear that there is a big difference in bride mehndi dress and ordinary mehndi dress, here we are taking bride ones as a dominant part.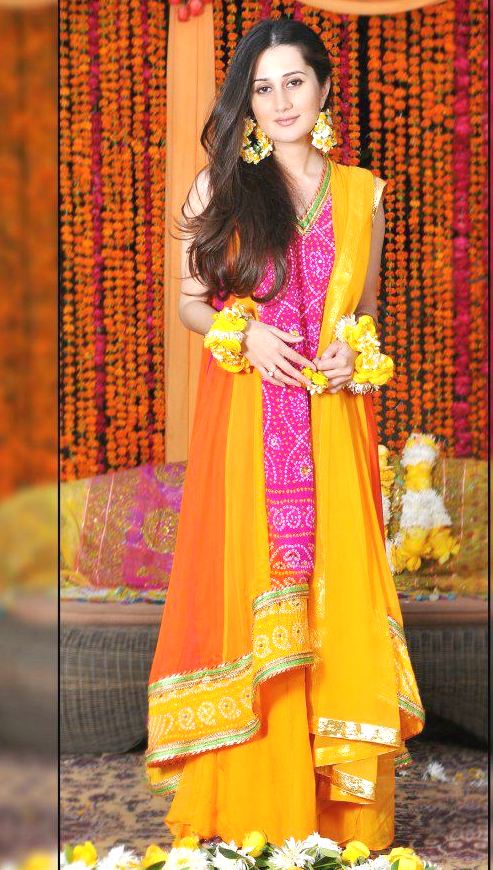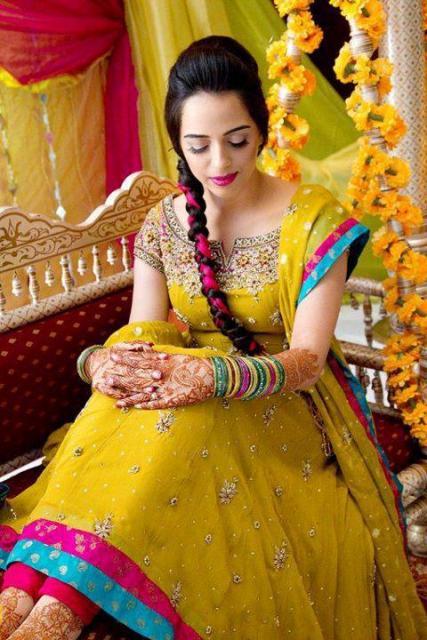 See More As: