Latest Spring Summer Dresses Collections 2022 by Pakistani Brands
Pakistani fashion is getting more and more sophisticated and gaining ground in the whole Asia including India Bangladesh, Malaysia & foreign world also. Every day designers are coming with new latest unique dresses and fashions. At this wedding season, when every woman desires to dress up uniquely let's see what is new in fashion. From the past approximately ten years, Pakistani fashion has gone through many consent changes but since last 3-4 years, the trend long shirt dresses are dominating the market continues with different styles in each passing day. Some of the attracting styles of long shirts include coat shirts or front open shirts, which are very famous these days in Pakistan. Front Open shirt dresses are a popular dress from generations and now once again it is in fashion with a loose fit and trendy styles. However, drastic changes have occurred in this dress unlike the old one; these dresses are quite sophisticated and pretty than ever which is the reason it has captured the industry. Here we are sharing Long Front Open Double Shirt Dresses Designs.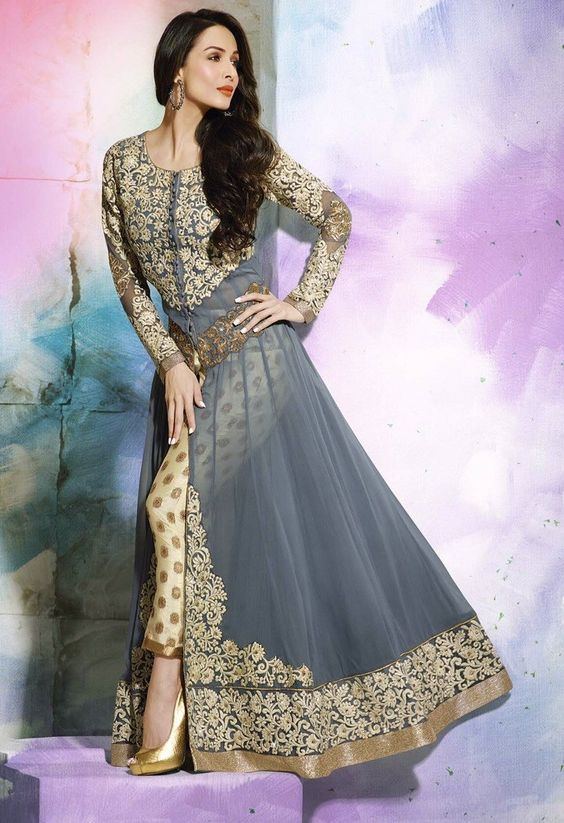 No doubt it is not an easy job to bring creativity in old designs, it requires a lot of thinking and stuff but seriously what's the matter with our designer's brains? They have done this job amazingly by bringing the fashion of front open shirts. Today we are going to reveal some of the exclusive designs of front open dresses to update you guys with latest styles of trendy long front open double shirts. We will show you the latest open shirt dresses embellished with motifs, embroidery, stones, and buttons, etc.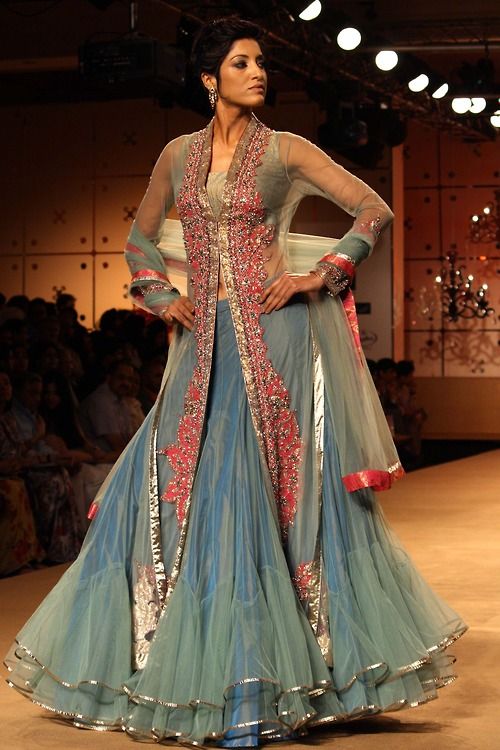 Latest Long Front Open Double Shirt Dresses Designs Collection 2022-2023
Latest Front Open Shirts & Long Cut Gowns For Girls depicts the traditional look of this famous dress with high ends of modernity. Moreover, the upper coat or open shirt is garnished with very light yet intricate embroidery that gives it a very soft fancy look. Mostly dresses are filled with two shades of colors, a lighter one, and a darker one. This combination of light and dark shades even increases the elegance of the dress.Front shirt has long cut till bottom covering the whole body from chest to feet, while the inner shirt has no cut. Where the trousers are also patched with blocks of embroideries according to the latest Long Front Open Double Shirt Dresses Designs collection.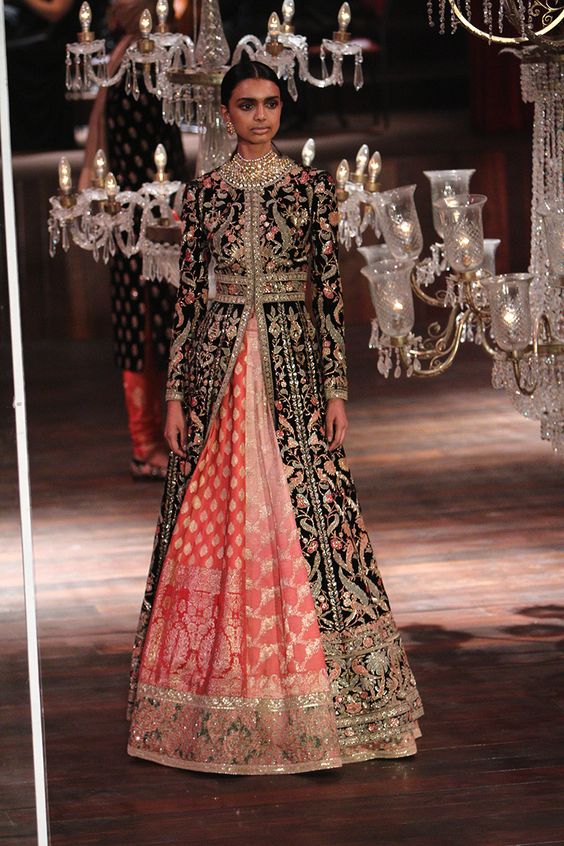 According to these latest designs, there are two types of open shirts, one which are open from the center, and others from the left corner that adds uniqueness to dress.  The designers have added a classic look to these dresses by applying light embroideries that also makes it chic and rich. Different luxe fabrics like silk, chiffon, net, and organza are used to make these dresses. These dresses are perfect for young girls where the amazing shades for ladies of other ages are available to make them look elegant. Furthermore, you can see the designs by yourself as we are providing the image of the Long Front Open Double Shirt Dresses Designs.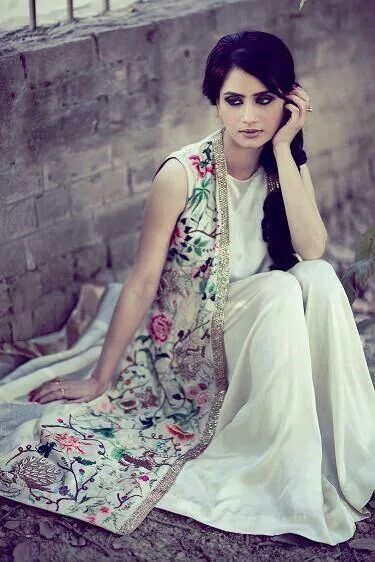 See More As:
New Pishwas Dress desgns Long Anarkali frock Trends in India
Beautiful Punjabi Shoes Latest Khussa Jutti Fashion In Asia for Girls
Medium Length Kurta & Shirts Fashion in Pakistan by Change