Fancy Indian & Asian Anarkali Umbrella Frocks 2020 Collection
The frock is a famous trend in Asian countries especially in India and Pakistan, but it is popular in European countries too. It'S a fashion of Western culture who introduced frocks starting from little angels to the size varying for elders, and this fashion was adopted by Asian countries by reshaping this dress according to their culture. In other countries, it may be a little length cute upper dress or sometimes a maxi type long dress or Cinderella and other Barbie frocks is so famous. Today we will discuss in detail regarding the latest Anarkali Umbrella frocks.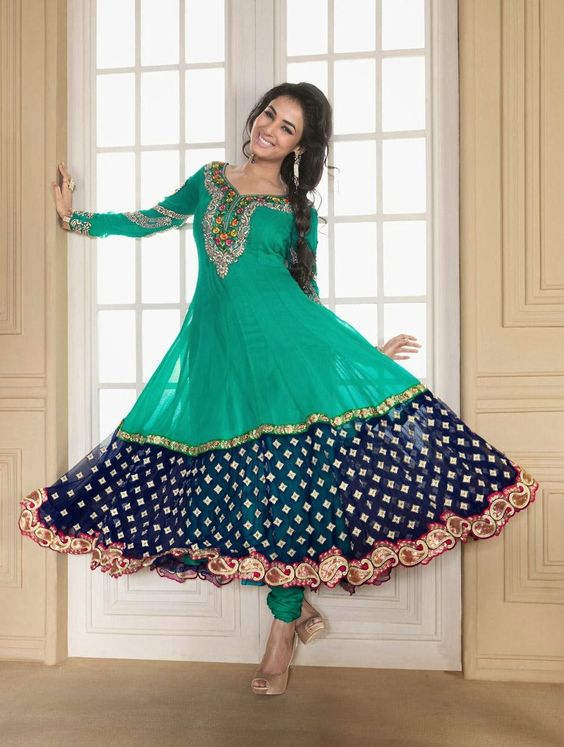 So keeping in view this trend of frocks, an eastern kind of frock was introduced called umbrella frock. Other trends of frocks famous in South Asia are open, and double frocks, kalidar frocks, gown style frocks and many others are introduced by designers.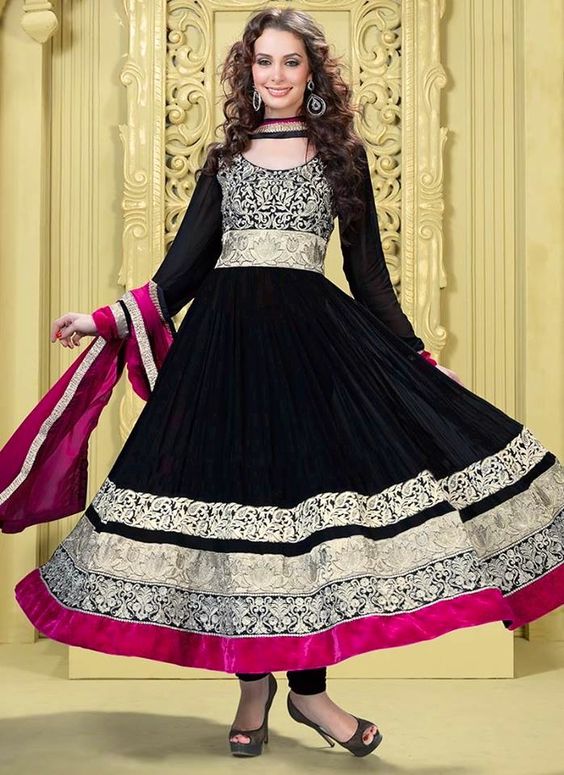 The trend of umbrella frock is mostly common in India. Indian designed umbrella frocks are so appreciated in our culture as they are beautifully designed with ethnic designs, and it is also the basic home of umbrella frocks wherein subcontinent, umbrella frocks were so common among people.  Umbrella frocks are paired with churidar pajama, but many modern girls are seen wearing it with tights.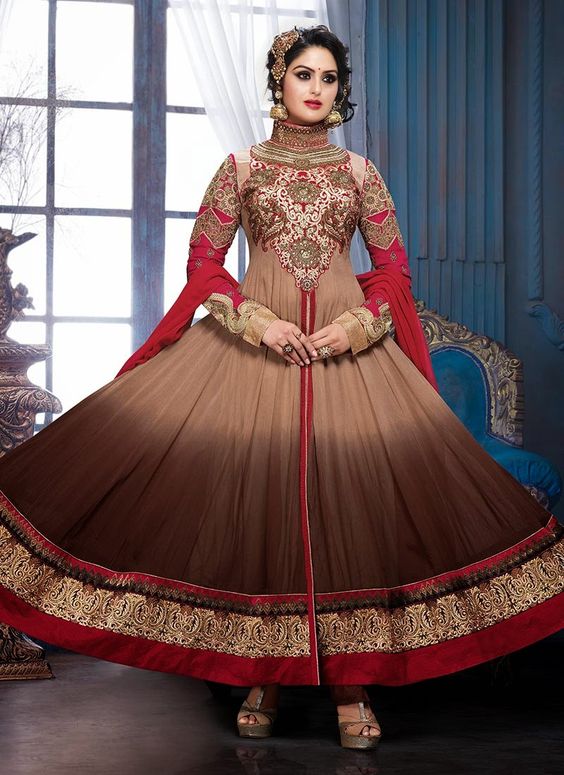 Latest Indian & Asian Fancy Umbrella Frocks Designs Collection 2020-2021
Today we will discuss and share images ofAsian Anarkali Umbrella Frocks. This collection consists of dresses filled with beautiful embroideries at necklines and borders. In addition, fancy laces and banarsi Patti trend at the border is once again introduced with some amendments in the designs. The reason these dresses are called Umbrella frocks is that because the bottom part of the dress is very wide and large just forming the beautiful umbrella shape.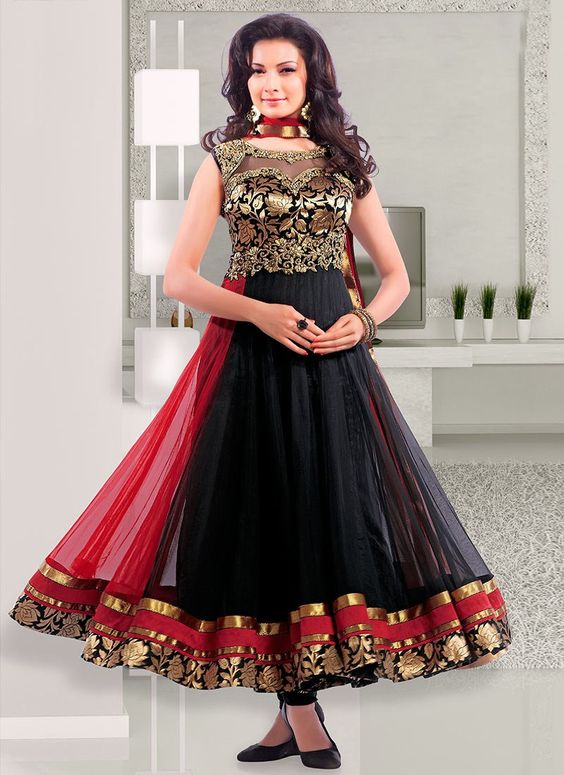 This collection comprises of the light and dark color contrasts like green, royal blue, cyan, yellow, orange, pink, brown, white, magenta and many other glowing and attractive colors. The dresses are nourished with different and unique adornments work. A variety is available providing a wide range of choice for you ladies so you can choose according to your taste of colors and design.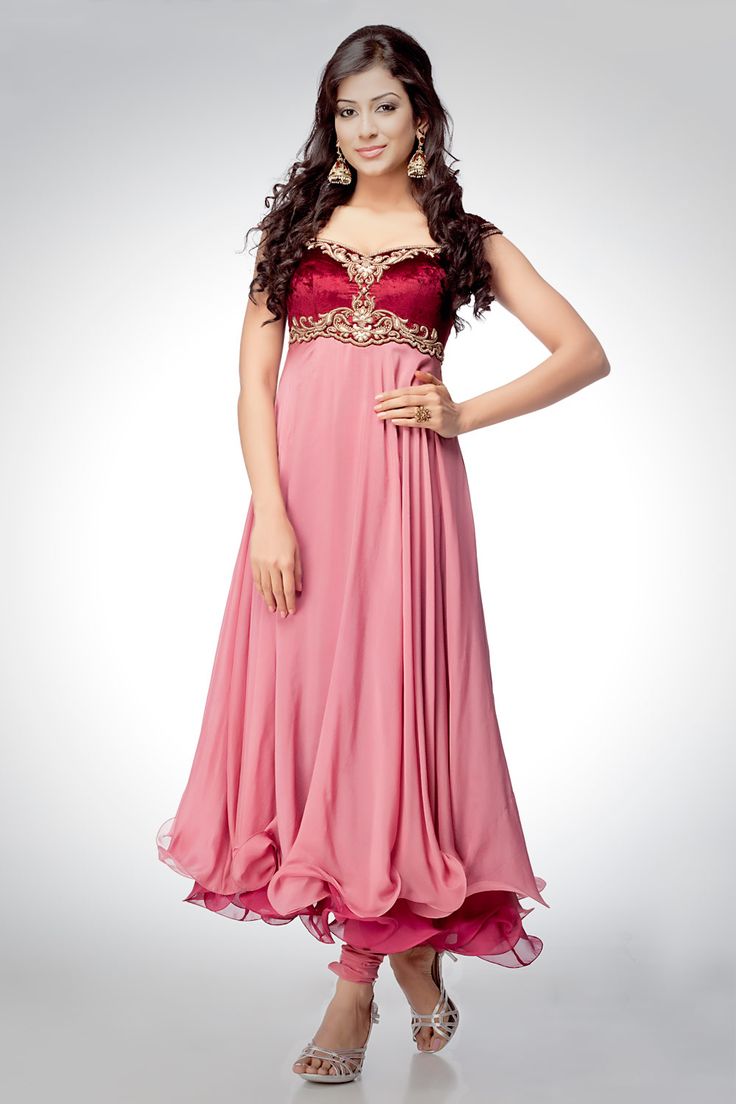 India is a famous country for its traditional and cultural dresses like shalwar kameez, kalidar, churidar suits, Anarkali dresses, Punjabi suits, etc.. The creations of Indian designers are famous around the globe due to the readymade elegant dresses and the online shopping facility via online stores like cbazar, Saheli couture and some others. Anyways, let's have a look on these perfect attires best for casual wear or formal wear, heavy embroidered ones for the functions like weddings, etc..Have a look on the image gallery posted below and get inspired by the new styles!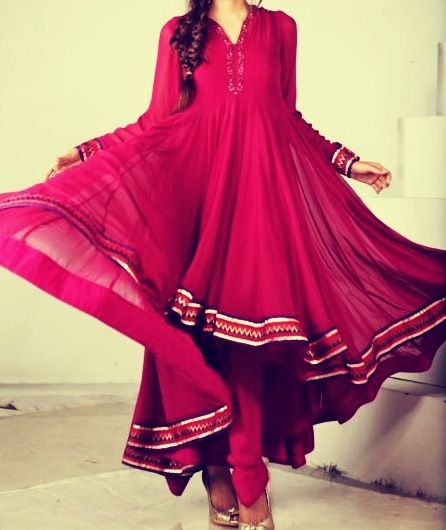 See More As: