Romantic Valentine Nail Art Designs & Ideas for Valentine's Day
Alan! Look what's around. Charming breeze, red roses, sweet fragrances in the atmosphere. What is it representing? Yeah, spring is here along with the Valentine's Day. Love is in the air because it's Valentine's season. Lovebirds all around the world are making preparations & surprises to express their love to the ones they love. Girls are more conscious about Valentine's Day, making their dresses ready, nail paints and accessories. Today we will here show Romantic Valentine Nail Art Designs & Ideas for Valentine's Day that you can put on your nail on this special day and make yourself feeling loved.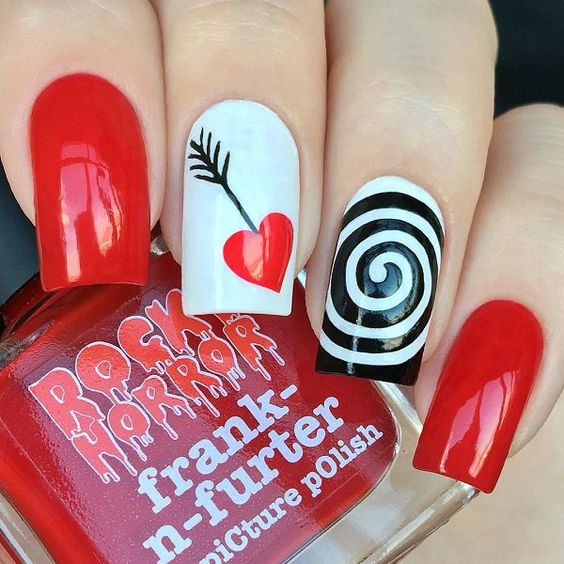 Whether you are going to fancy a dinner, an outdoor picnic or, it's not must have a condition for the boyfriend, but you can celebrate it with your lovely best friends. Make sure that your nails reflect best and charming yearly reminder of love. People sometimes say that when someone is madly in love, it feels his head in the clouds, at least in the beginning stages here's no offense to this fact. And what's the matter with posting your feelings to your nails through these amazing designs? Now no worries to worry for your valentines day. We have gathered too much good Valentine Nail Art Designs for you lovelies!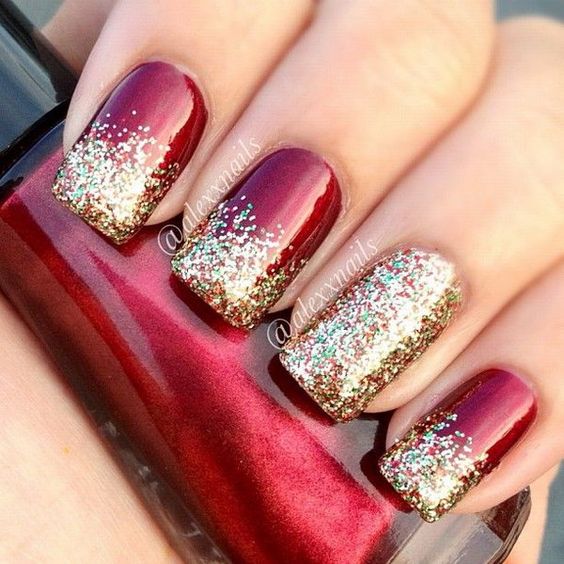 Best & Romantic Valentine Nail Art Designs & Ideas for Valentine's Day
Some of the designs which can be helpful are the love letter designs, remember when people were used to writing love letters ah! So romantic, In fact, I still do appreciate the writing. So you can make the letter writing pattern through the newspaper technique and add a beautiful red cute heart at one corner. Negative space hearts may also help to make your nails look gorgeous and loving. It's not necessary to use red color only, but you can also give a touch of pink, transparent, cream, blue and white nail paints for doing Valentine Nail Art Designs.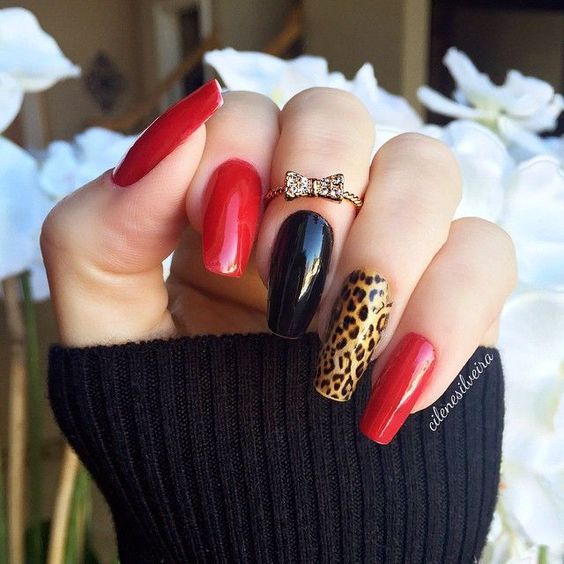 There are a lot of nail accessories in the market these days having the variety of tools that help you making the variety of designs. It's much better than the time when we had no tools to make fragile designs. So, whatever the shape or pattern you like pick a suitable tool and make it. Nail strips in shining colors are now available to design the plain painted nail. Cutouts or one can say negative space is so in trend these days, so if you want to stay fashionable then integrate this style in your loved up nails.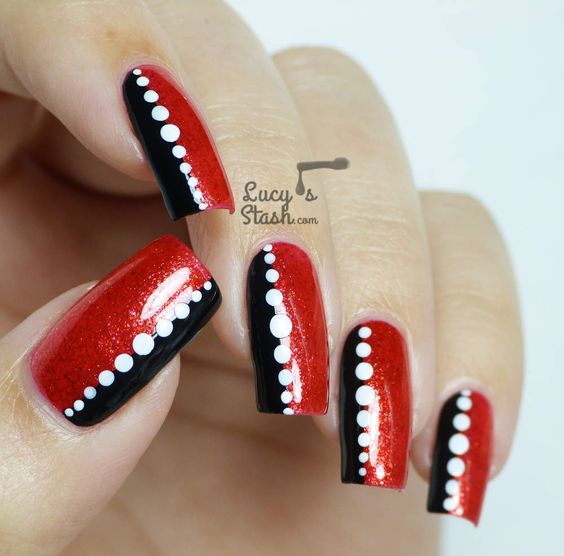 If you want to try something more modern and less hearty you know, there are single people out there than trying color blocking designs. The color scheme will make you stay in touch with Valentine's Day. Also, you can keep it for the days afterward. Anyways, hope you liked these amazing tips for nail arts, in addition, these images are going to help hell a lot. Have a look on the image gallery posted below and get inspired by the latest Tips for your big day!
 SWEET CANDY HEARTS – RED & PINK MULTICOLOR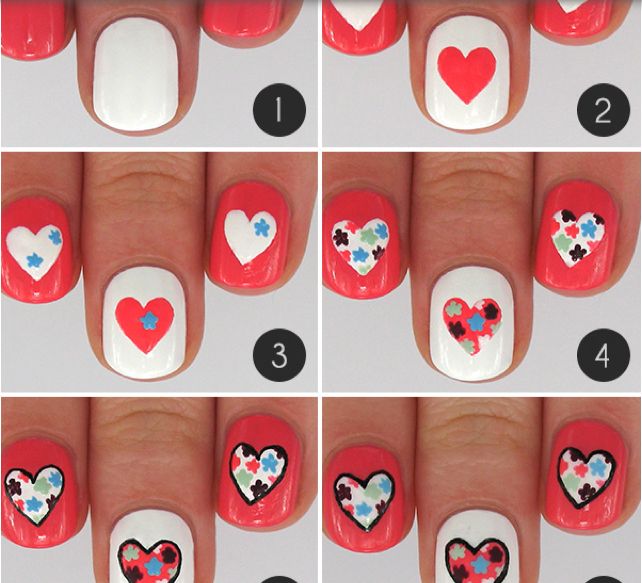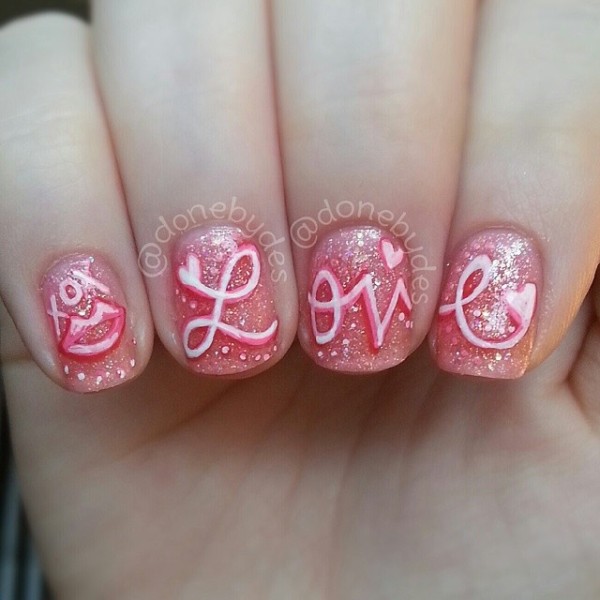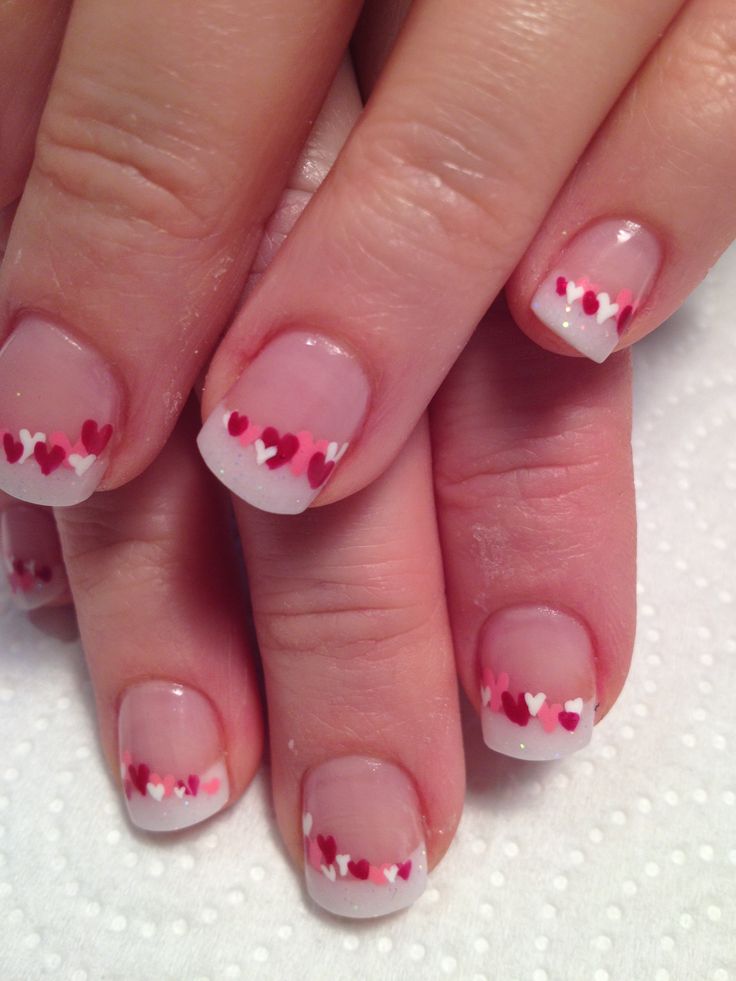 LOUBOUTIN INSPIRED NAILARTS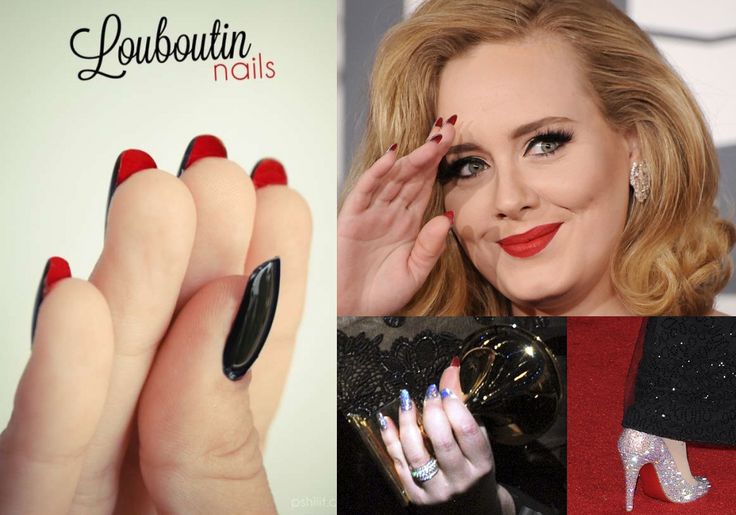 FLORAL PATTERNS FLOWER DESIGNS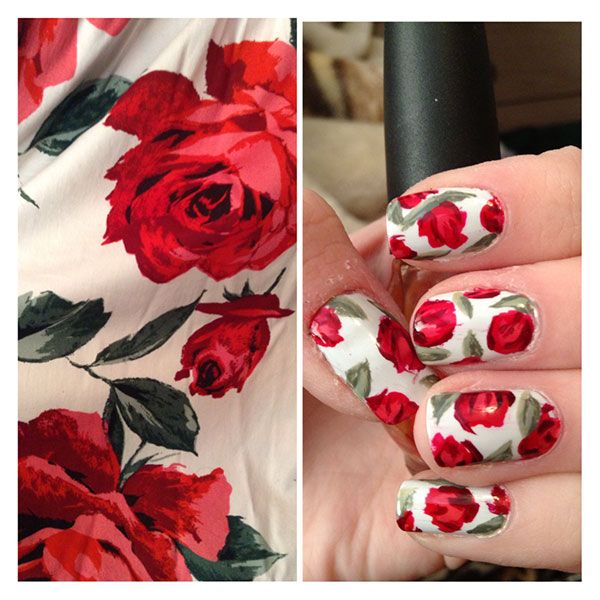 BEAUTIFUL FRENCH TIP NAIL-ARTS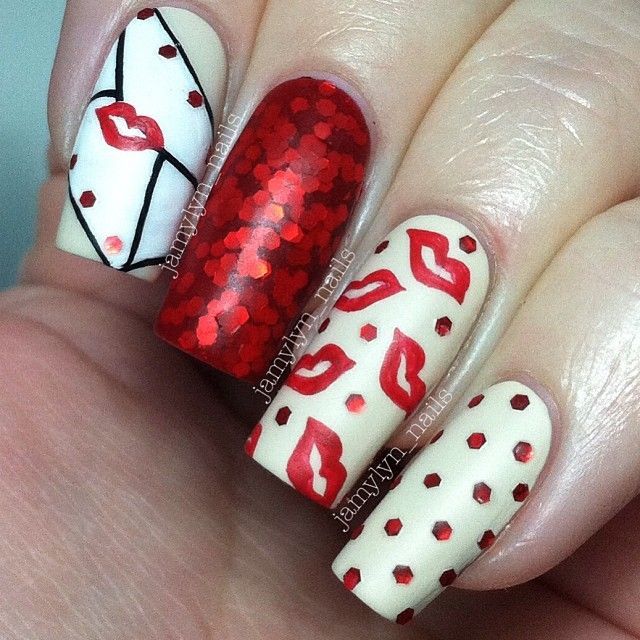 LOVE ON THE LINE – XOXO KISSES & HUGS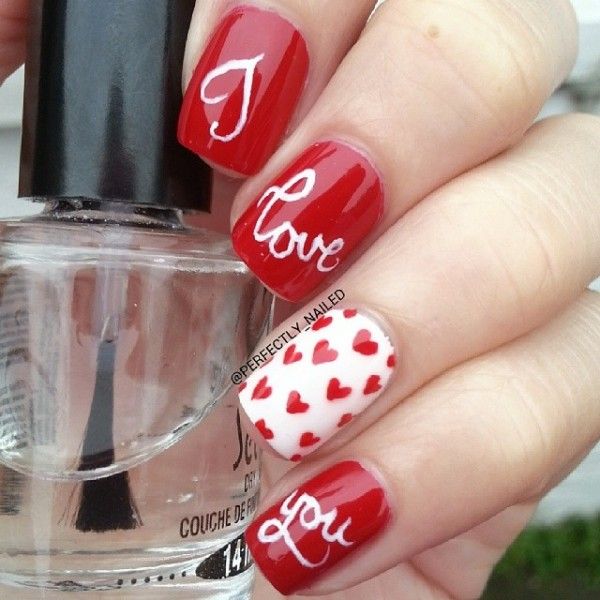 See More As: